Food
Crack Chicken Recipe: An Amazing Easy-to-Prepare Dish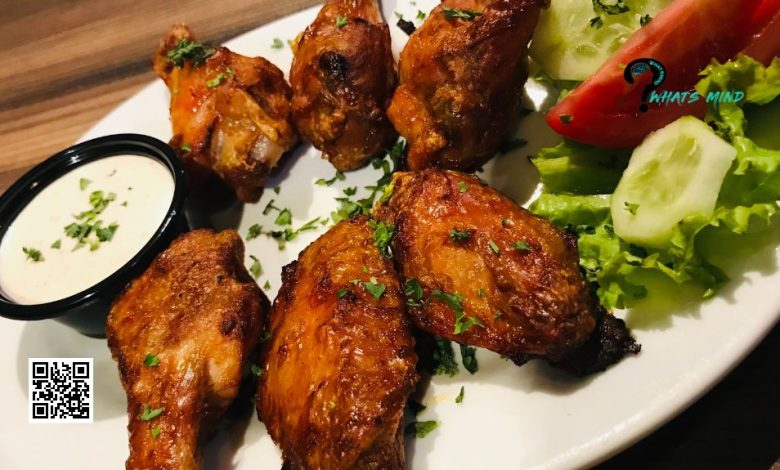 Is it your goal to prepare a chicken dish everyone will rave about? Stop right there! Following the steps outlined in this article will result in a delicious crack chicken recipe.
This tasty and satisfying meal will quickly become a household staple. Therefore, let us go in and learn the secrets to making this mouthwatering masterpiece.
Crack Chicken Recipe
Crack chicken, so named for its irresistible flavor combination, is a delicious and highly addictive dish. This chicken dish is so enriched and flavorful thatevery pickiest eater will like it. This dish is easy to prepare so it has contributed to its in becoming famous after its debut in the US.
It is an amazing option for any occasion, whether throwing a party or preparing a fresh dinner for your family.
Ingredients for Crack Chicken
You'll need these items to make a delicious crack chicken recipe:
Chicken breasts without bones or skin 5 Pieces
Cream cheese (softened) 8 Ounces,
Ranch Dressing Mix, Dry: 1 Packet
Shredded cheddar cheese 1 Cup
Crumbled Cooked bacon 8 Pieces.
Chicken stock 1 1/2 cp
To taste, with salt and pepper To Taste
Parsley or scallions, chopped For garnishing
Chicken Preparation
The chicken must be adequately prepared before beginning the cooking procedure. Salt and pepper the chicken breasts on both sides to start. Doing so will elevate the dish's flavor and guarantee a satisfying meal. The chicken should be put aside once the seasoning is applied.
The Crack Chicken Sauce: A Flavor Explosion in the Making
It would only be a crack chicken recipe with the signature sauce. Softened cream cheese, dry ranch dressing mix, shredded cheddar cheese, and crumbled bacon should all be combined in a mixing bowl. Combine all of the ingredients entirely by mixing them. It mixture should be so smooth and plain as cream.
Read:
The Chicken's Final Cooking Stage: A Unifying Moment
Now coat the chicken with the cracked sauce before cooking. It can be cooked in different ways, such as baking, roasting, or using an Instant Pot. Pick the most easiest method you like most and conduct the process by implementing the instructions. The hicken must be moist and tender.
Using two forks, pull apart the cooked chicken. Then, combine the shredded chicken, cracked chicken sauce, and broth in a large pot or skillet. Over medium heat, mix everything until the chicken is evenly coated with the sauce. Using this method results in a more balanced combination of flavors.
Suggested Serving Accompaniments: Tasty Additions
The preparation of crack chicken recipe is flexible to suit individual tastes. For some ideas on how to present the food, consider the following:
Use the cracked chicken to stuff rolls or other soft bread.
Serve it on top of some mashed potatoes or fluffy white rice.
Please put it in a tortilla and have a tasty and filling wrap.
Sprinkle it on top of a plate of fresh greens.
Feel free to experiment with the presentation and serving methods to achieve the desired effect.
Changes: Making It Your Own
The original crack chicken recipe is guaranteed to please, but you may put your spin on it. Some alternatives are listed below.
Spruce things up with some chopped jalapenos.
To amp up the cheese factor, sprinkle some shredded mozzarella on top.
Sun-dried tomatoes add an acidic flavor and would be great mixed in.
To make it bold and spicy, add some hot sauce.
Feel free to experiment with the crack chicken recipe to make it taste how you like it. Finding your unique flavor profile is of the utmost importance.
How to Make Crack Chicken Like a Pro: Hints & Techniques
Here are some pointers to remember if you want your crack chicken to always come out ideally:
Let it soften at room temperature before incorporating the cream cheese into the sauce. The texture of the cream will be smoother in the end, and it will be more convenient to mix it.
To lessen the salty falvour of your recipe, prepare it with low-sodium chicken broth.
Bacon should be cooked till golden crisp and it will be more delicious.
Use a rotisserie chicken if can't cook the chicken breasts from the start. After shredding the meat, follow the instructions with the recipe.
You'll soon be a crack chicken expert after reading this guide.
Also Read: Paloma Recipe
FAQ's
Can you prepare crack chicken recipe in advance?
Absolutely! It can be prepared three days and can be stored in the fridge before serving. You can reheat it in the oven or microwave on low flame before serving.
Have you ever heard of crack chicken?
Can you freeze cracked chicken?
You can freeze it in a bag or airtight container for up to three months. You may melt it in the fridge a night before cooking and make it the next day.
Is crack chicken spicy?
The original crack chicken recipe was never meant to be spicy. Adding spices or hot sauce may make it as spicy as you like.
Is turkey an acceptable substitute for chicken?
Turkey can be used in place of chicken if desired. It will still taste great and fill you up.
Is reduced-fat cream cheese an option?
The dish's smoothness and richness may be diminished if low-fat cream cheese is used.
You'd like to read:
Conclusion
This recipe contains Cheese, bacon, and tender chicken which make it an amazing dish. It has quickly become one of the most popular recipes due to its ease of preparation and fantastic taste.
Whether you are an expert chef or just entering the kitchen, you must try the crack chicken recipe. You can get the details and tips to prepare it well, and enjoy this amazing treat!
For more recipes visit whatsmind.com