Automobile
GLB Mercedes-Benz: Specifications, Interior, Exterior, & Warranty Coverage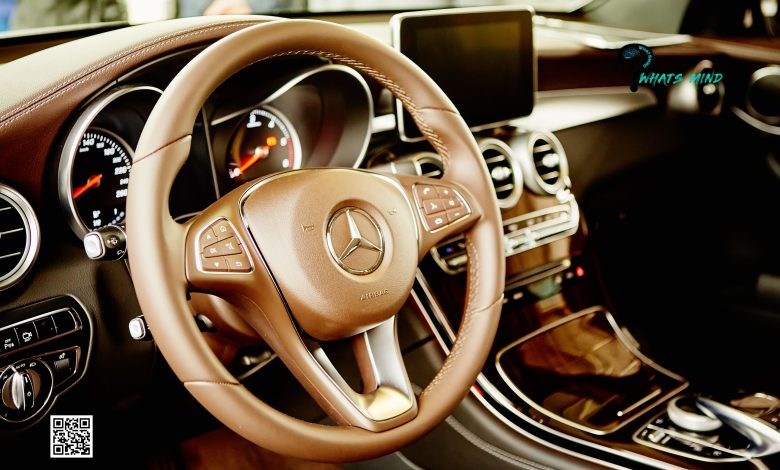 "Discover the latest GLB Mercedes Benz which is a great combination of luxury and practicality, equipped with great features and modern technology."
Want to own a luxurious yet sophisticated SUV car? GLB Mercedes will be a dream as it's one of the perfect SUV cars you can have in your garage. On the roads, this SUV car will be the center of attention due to its premium features. It is a petrol hybrid car and is automatic with its posh interior.
The car may look cramped but it is quite spacious by accommodating up to 7 seats. There are 5 doors which give you enough space to comfortably travel with your family, and friends and you can even load some luggage. The exterior is as beautiful as the interior with its perfect sculpting and sleek appearance. I'm in awe of the extravagance but the modest comfort of this vehicle. 
In this article, we will look into its specifications, its interior, and exterior, ranking, merits and demerits of buying, maintenance coverage.
What GLB Mercedes Is All About?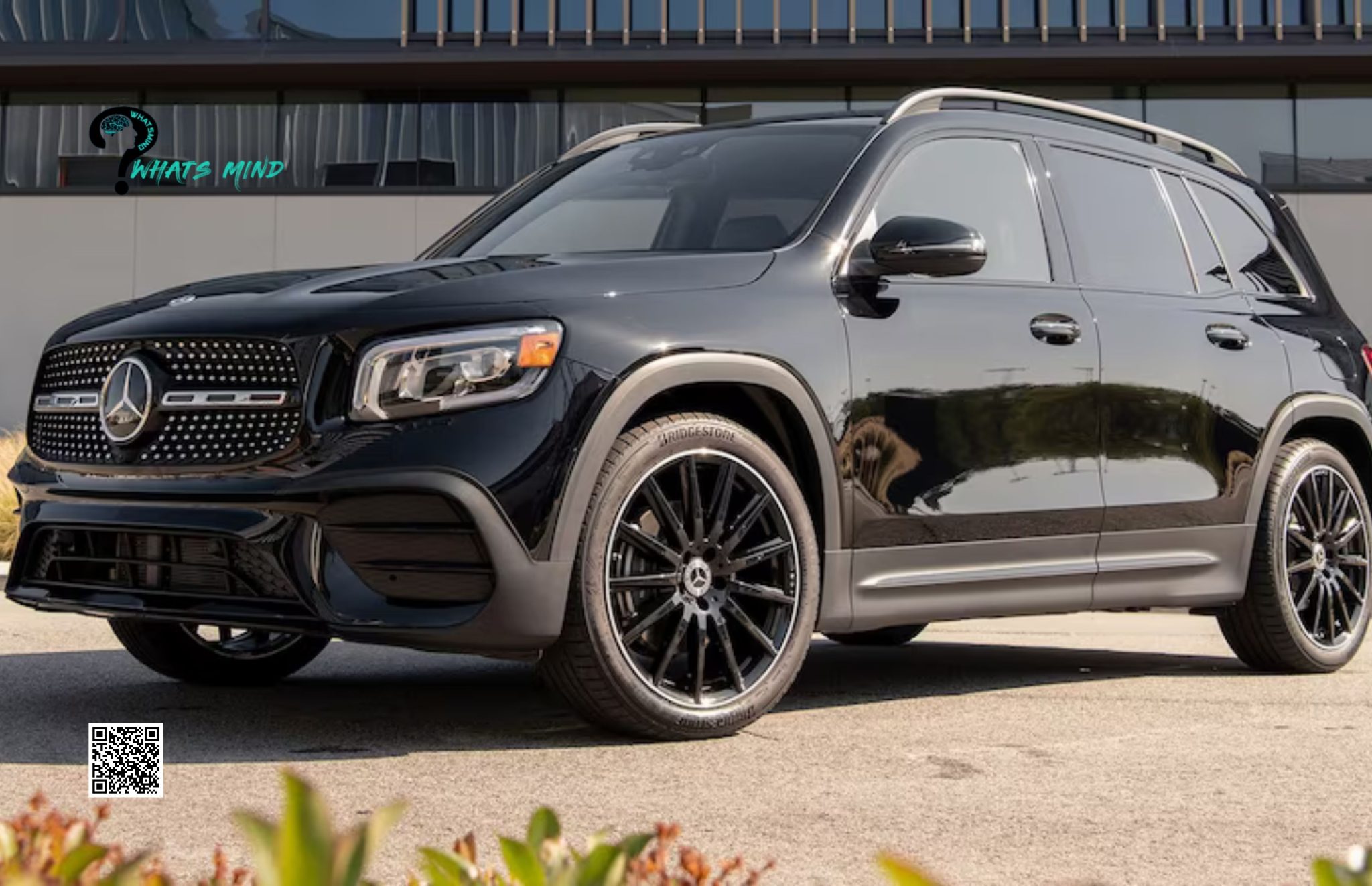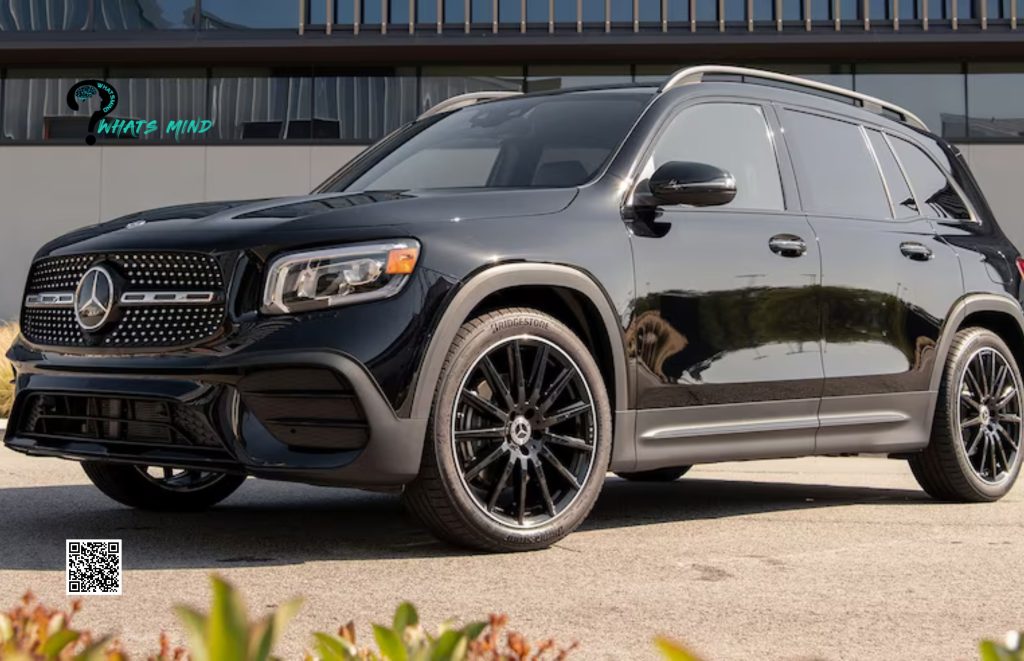 What do you look for in a car while buying, its appearance or its usefulness? What if you have to decide on one attribute? You will most likely compromise on one thing, but in GLB Mercedes you don't have to. This super-luxurious SUV is packed with sleek beauty and excellent features. 
You will be impressed to know that this GLB Mercedes allows you to drive and handle this vehicle rather smoothly. It has one hell of driving dynamics even if it lacks horsepower like other luxury SUVs.
If you are aware of other classes of Mercedes then you must know that the GLB class stands in the middle. It's neither the biggest one nor the smallest but a middle baby with a boxier version. But that only adds to its smartness and convenience. This runs on a 221hp turbocharged engine, which comes along with an 8-speed dial dual clutch. The automatic transmission of this sporty car has front-wheel drive.
As I have said before, its wheel drive has multiple features, you can switch into the Club RGB cabin from the business cabin. All thanks to its ambient lighting with illuminated vents feature.
Its rear side gives it more of a cargo look than a sports car which you can customize by ordering a more compact version. You must keep in mind that it's not your typical luxury car, but still better than other luxury cars i.e., Audi Q3, and BMW X2. 
How did you find its overview? Do you think it would be a good addition to your life? I presume it will be really helpful for traveling and daily work.
Specifications of GLB Mercedes
What are some specifications which you must be aware of? These may determine whether it will be helpful for you or will be just a liability.
GLB Mercedes-Benz can accommodate up to 5 passengers with a 2 L inline engine and 4-turbo speed.
The power capacity is 221hp at 5500rpm and the fuel capacity is 15.9 gallons.
This front wheel drive has an automatic transmission power train of 8G-DCT 8-speed dual-clutch.
The acceleration speed is 6.9 seconds. It's overall quite an active and accommodating addition to your vehicles.
Interior And exterior of GLB Mercedes
Which features are making the interior look great? Fortunately, there are many let's discuss the prominent ones.
Interior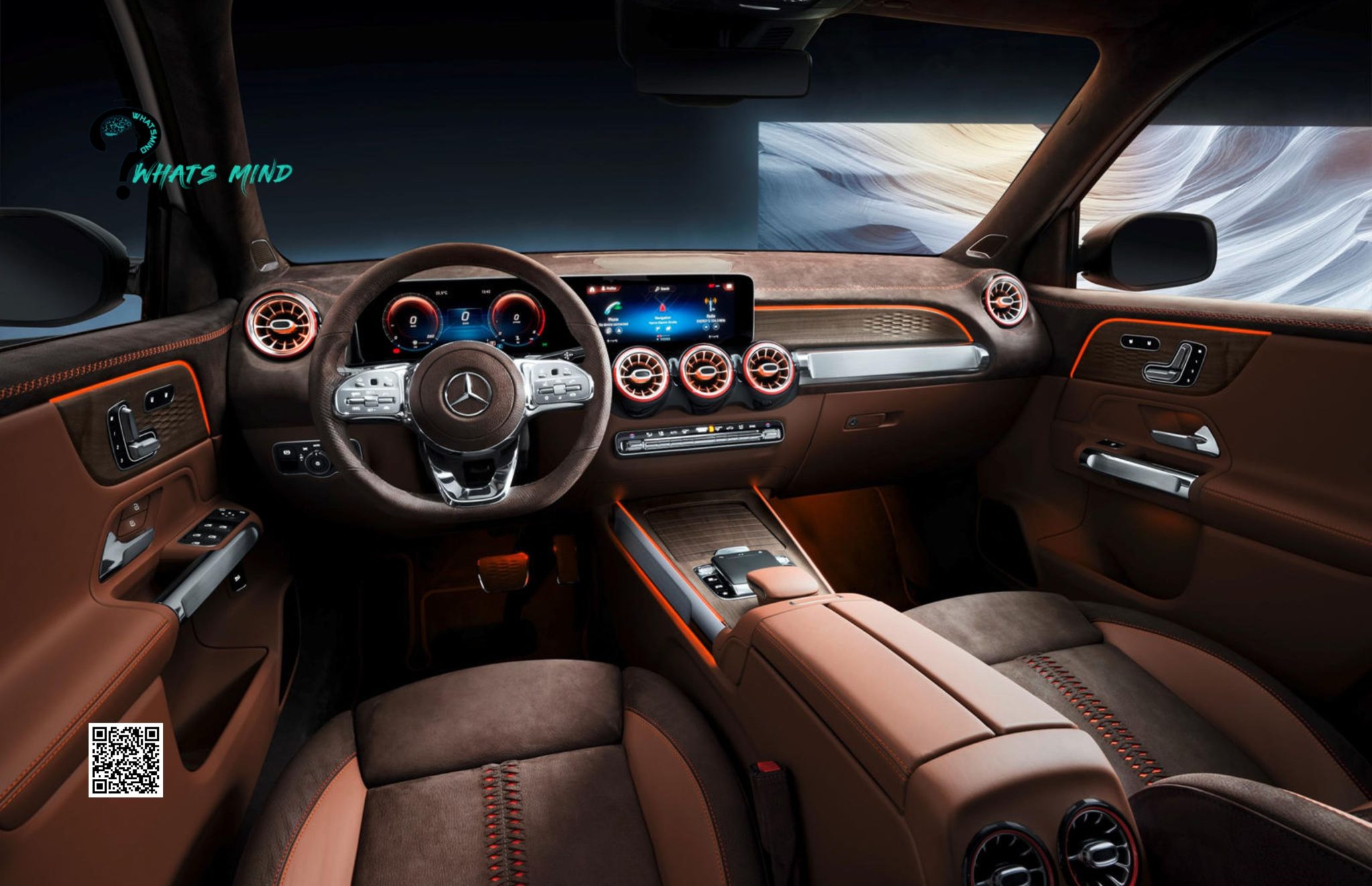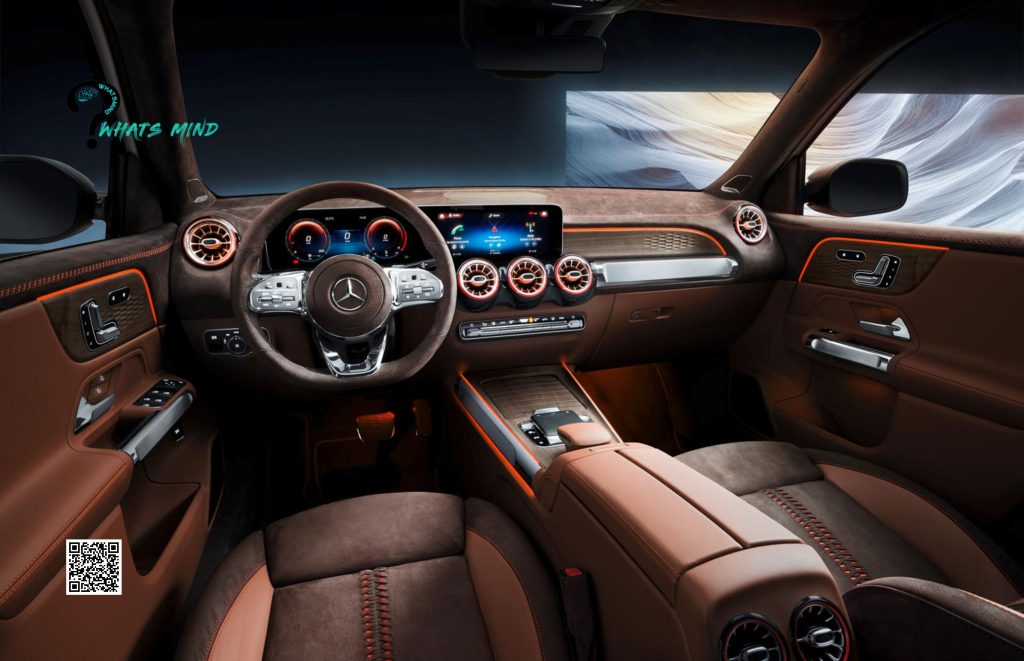 The interior is super spacious and is air conditioned with automatic air control.
The seats are comfortable with lumbar sport and go 4 ways. There's an option of split-folding with the rear backrest.
The car is keyless with all the controls precisely placed. You can use them easily without being distracted from the driving.
The boxy look of GLB Mercedes gives you enough space and you can have amazing visibility.
The steering wheels are galvanized, adjustable, and are multifunctional.
There are velour floor mats, luggage nets, and windscreen rain vipers. 
You may find the sun visor discomforting that has illuminated vanity mirrors.
Besides that, the audio and connectivity are advanced with multiple latest features.
The sound system is 100W and is pre-installed and can be linked to your smartphone.
The touchscreen display is 10.25″, giving us the perfect angle and size to watch whatever we want.
You can access traffic and map information without your media with GPS aerial services.
The fuel economy is estimated to be 25mpg for highway driving and driving within the city's premises.
Exterior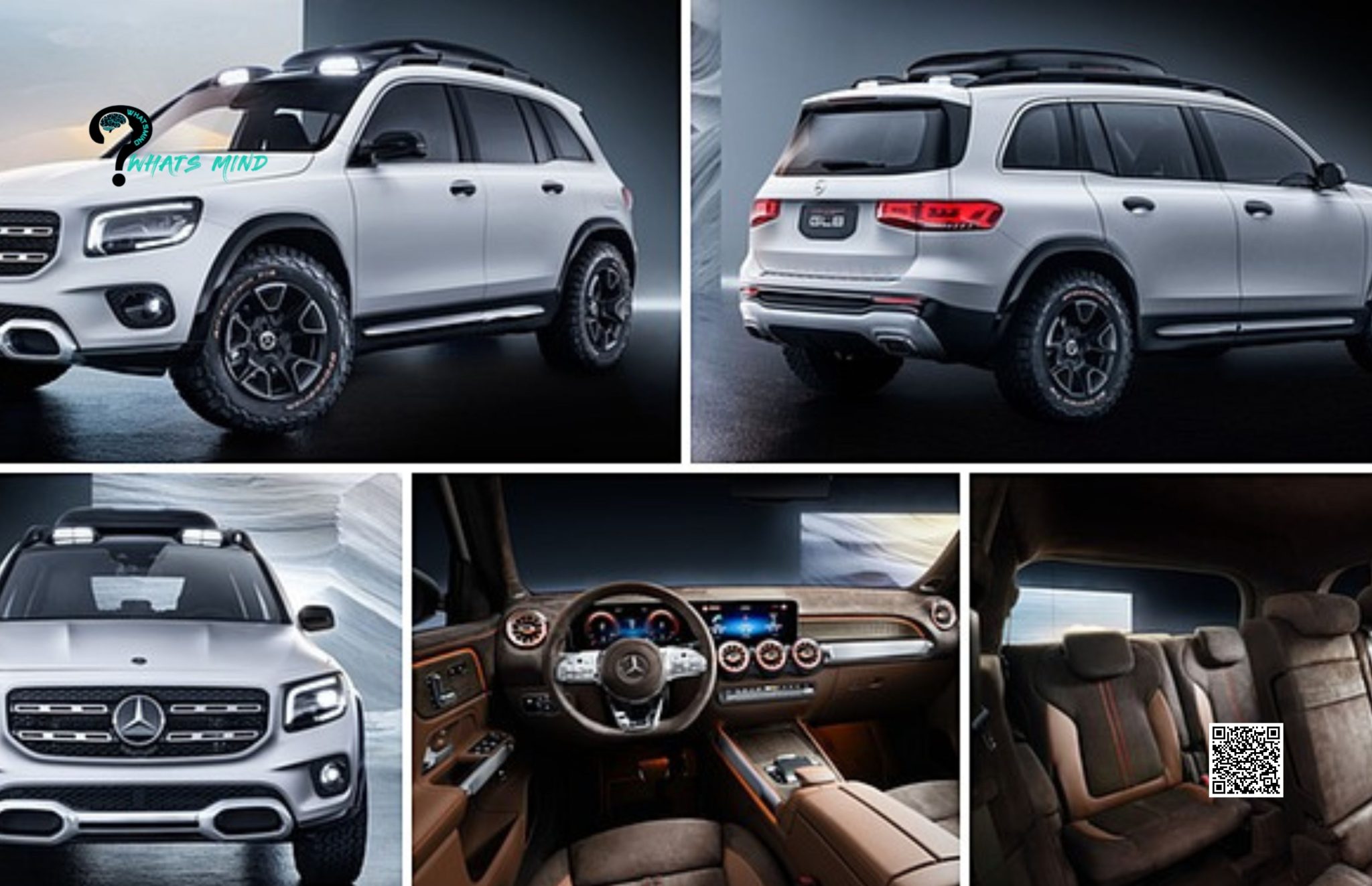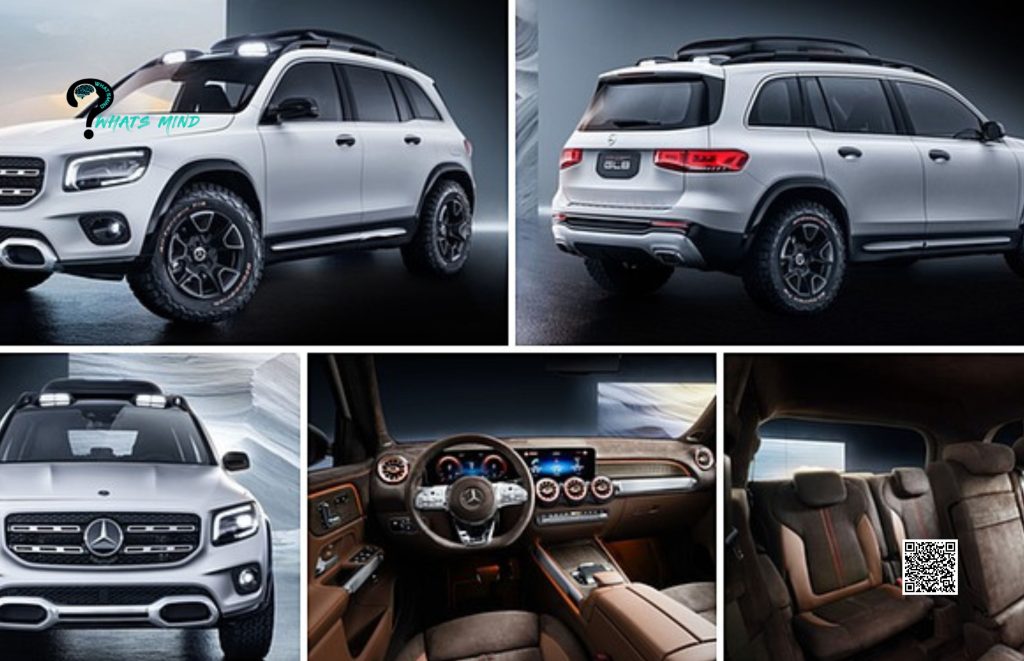 Talking about its exterior, there's much to it to discuss for hours.
The black paint with a super-sheen finish makes GLB Mercedes super classy and sophisticated.
The wheels are made of 18″ alloy with 5-twin spoke lights and aerodynamic optimization.
There are two tailpipe elements you can see in the exhaust.
Door mirrors are adjustable and connected to LED indicators and are body colored- black.
There are 4 electric windows and the bonnet is equipped with power domes.
What made you instantly attracted to this car? I must say the looks were enough to make me down.
Where Does GLB Mercedes Ranked?
Where do you think your super comfortable luxury car raked at? Looking at the popular subcompact vehicles, GLB Mercedes stands in 4th place because of its specifications. It stands higher than other Mercedes bigger babies like GLA OR GLC Mercedes.
But still, BMW X1 and X2 outrank it because of some superior features and excellent maintenance policy.
Merits And demerits of GLB Mercedes
What are some features that you love about this new GLB Mercedes? These may be broken down into:
Spacious Interior: You will get enough of space inside your car, adding to its convenience.
Lightening: GLB Mercedes Benz is equipped with ambient lighting that comes along with illuminating vents.
Luxury: The thing that makes this vehicle most notable is its luxuriousness. The cabins are superb with the right amount of class.
Engine Power: Its engine, drivetrain, and transmission are perfect to go with.
Not everything is perfect, there's always room for some flaws. Which shortcomings you can find in GLB Mercedes Benz?
Cramped Seats: Regardless of its spaciousness, you may still feel like third-row seats are congested.
Speed & Drive: Are you looking for a high-speed sports car? You will be disappointed to know that the drive is just like an ordinary Mercedes. There is nothing special in that regard at least.
Appearance: It may look sleek and posh but still it looks like an MPV car.
Warranty of GLB Mercedes
Does GLB Mercedes Benz provide any maintenance coverage? Well, when we are buying a luxury car, we must get a warranty. The maintenance of such expensive babies can be super costly and put a big hole in your budget. This luxury may come with a pretty good warranty. But does it ensure you a competitive maintenance policy like other luxury cars? Sadly no, it lags in comparison to cars like Jaguar E-Pace and X1.
No scheduled upkeep is offered, and the powertrain maintenance and warranty are ensured for four years. After that, the brand takes no responsibility.
Do you think they need to be more concerned with the maintenance policy? Well, I strongly agree with this if you are going to pay huge money.
Bottom-line
Concluding the amazing GLB Mercedes, which comes with versatile features setting it apart from other SUV cars. The interior is premium with exciting and convenient options, while the exterior is super sleek but gives a boxy look. The drivetrains and other specifications are great and can be advantageous during travel. However, it may not offer you a warranty or other maintenance schedules.
That's what GLB Mercedes is all about, give it a read. Share your opinions about this great SUV, we would love that.
FAQs on GLB Mercedes
Is GLC bigger than GLC?
Yes, the GLC Mercedes is bigger than the GLB Mercedes. It is measured as 15.3 ft high and 6.9 ft wide.
Is 4Matic worth the money?
Yes, it is worth it if you tend to drive on wet slippery roads and the wheels have more grip to resist slipping.
Is GLB Mercedes a good car?
Yes, its power reliability rate is estimated to be 73 out of hundred which falls into the average category.  
For more info visit Whatsmind.com