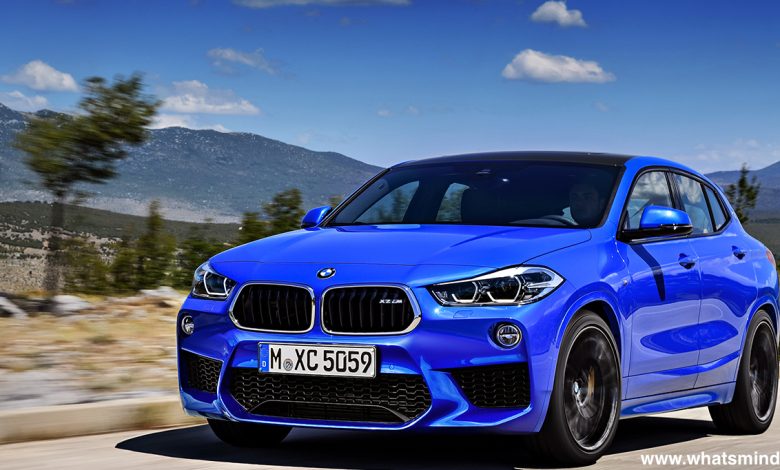 BMW X2 is a pulsating and incredible car launched by BMW in 2020. Here we will discuss its features, what type of new features BMW X2 has which make it really elevated from other models of the car. 
Do you know? The car you choose for your drive put a reflection on your personality. In other words, we can say, your car represents your lifestyle. Especially, when you are driving BMW on the roads it really makes you remarkable from other people who are driving the local cars.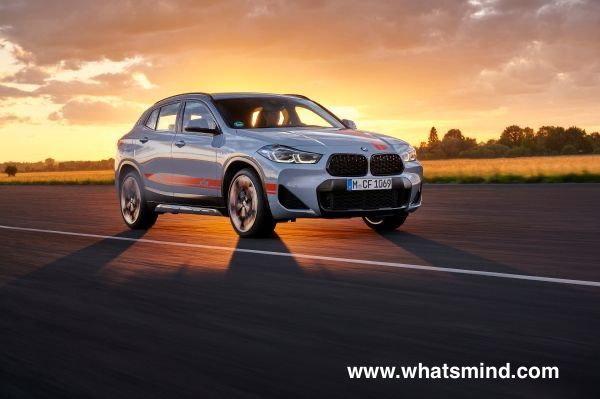 If you want to be different from average people then you have to do or to choose differently from others that in which things, they are spending their money.
The very focal point I want to mention here is not all about the amount of money that you have but it is all about your choice which makes you pretty attractive and incredible from other citizens.
As we're discussing BMW X2. I want to make it crystal clear if you ever ponder on it. Why BMW is influencing the car market? Which features or technology BMW is using in their cars make it a paragon from others. And almost it is the avid of every citizen who has a driving license, to drive a unique and latest model of BMW.
Are you starving with the car craze? and wants to have a whale of a time with your latest BMW X2. So here we are going to discuss all the important features of this motor.
First of all, we will do a comparison between the BMW X1 and the BMW X2. 
BMW X1 VS BMW X2 2020:
BMW launched these two models in the year 2020 in a very short time period. X1 is pretty the same as X2 in that it will put you in a dilemma when you'll deviate between both of them. What the heck! You'll think. Although the outer appearance is almost the same.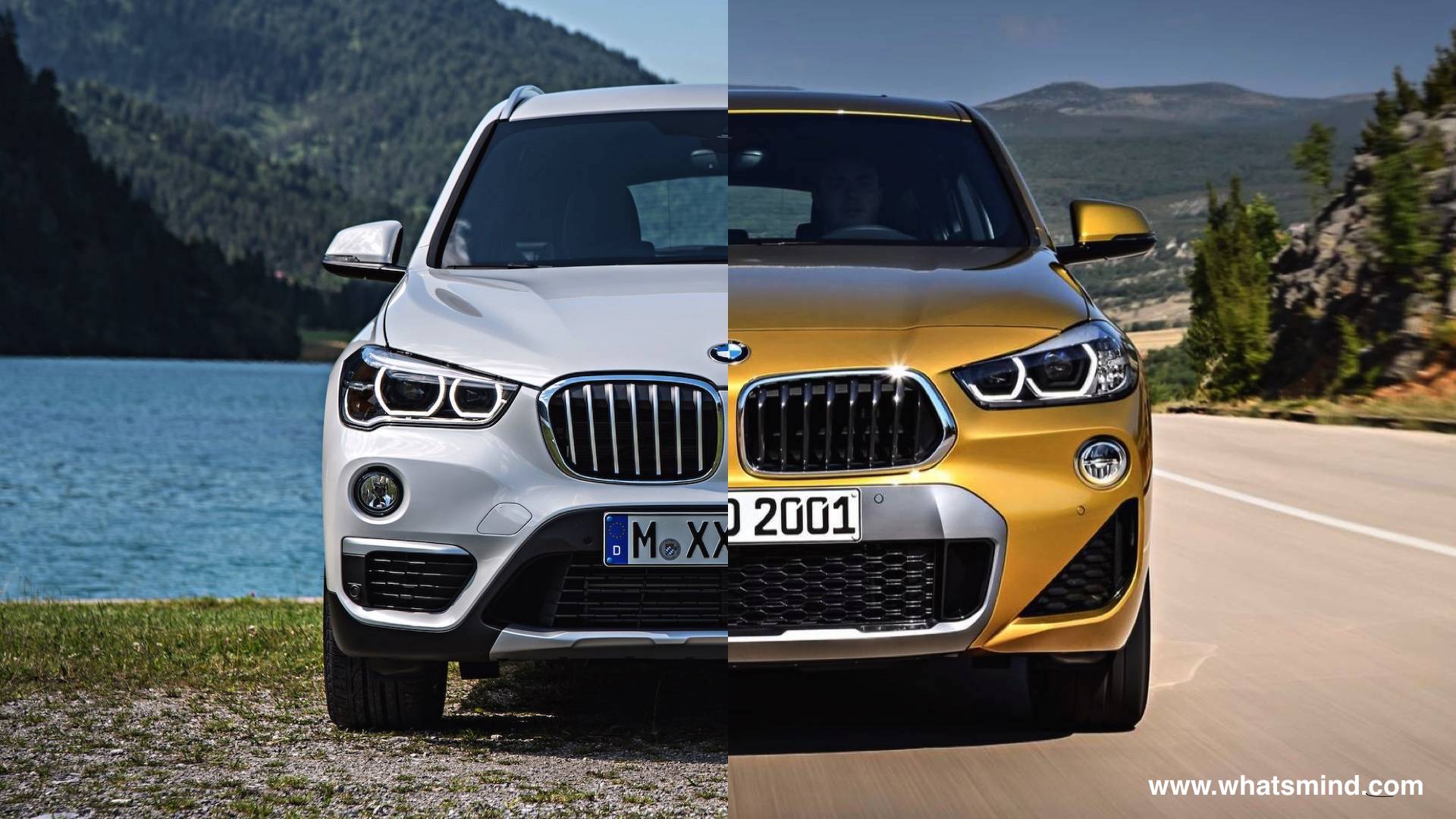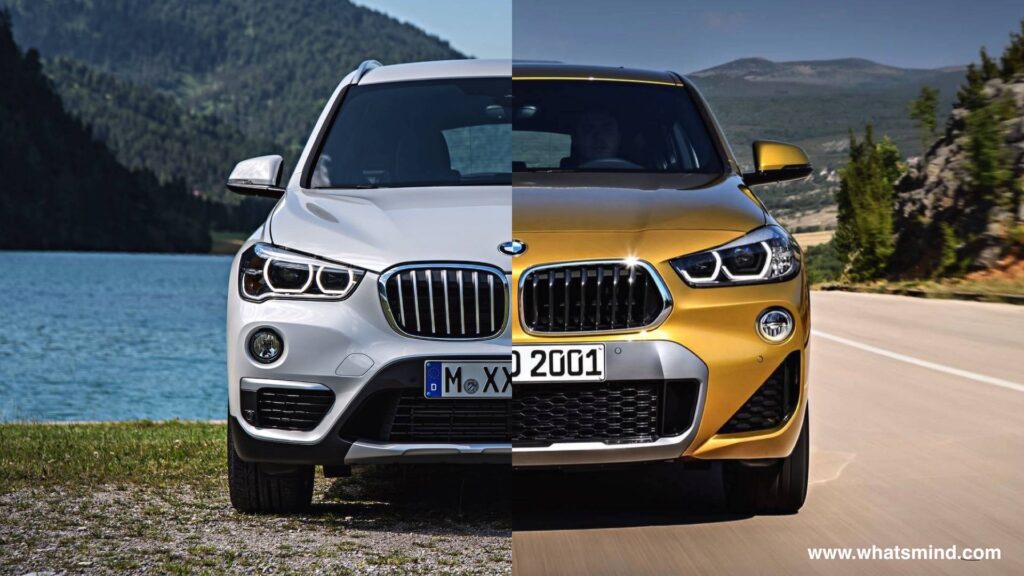 X2 is a kind of sportier fastback sort of version of the BMW X1. When you look at BMW motors like X5 versus the X6 then you can see a clear difference a mile away. But the dominant and prominent point is, it takes a little sharper look of an eye to determining the contrast between the X1 and craziest X2.
Now, we are going to look at what powers both of these cars. Whether you'd go for an x1 or an x2 it'd be totally up to your choice but we suggest you have a ruminate look on this what we searched for you. 
Also Read: Used Chevrolet
Outer Shape:
As we discussed earlier that both vehicles are identical in dimensions. Discussing sports activity vehicle (SAV), x1 has a shape with high rear –end and traditional than x2.
On the contrary, if we compare it with x2, it is modern and according to up to the minute of the present time. X1 has an SUV while the x2 has a "sports activity coupe" (SAC). In nutshell, x2 is an SUV with coupe inspired shape. SAC is becoming ubiquitous but it's still uncommon in smaller SUVs. BMW designed a roofline and attractively narrow windows that turn it into the muscular wheel.
Conclusion: The vital difference between x1 and x2 is, BMW X1 is traditional with SUV while the BMW X2 is according to the minute of a modern century with SAC, coupe-style looks.
Inner Space and Seating:
As far as the point is concerned, inner space and seating is the part and parcel thing when you have to choose a car that would also be perfect for your family.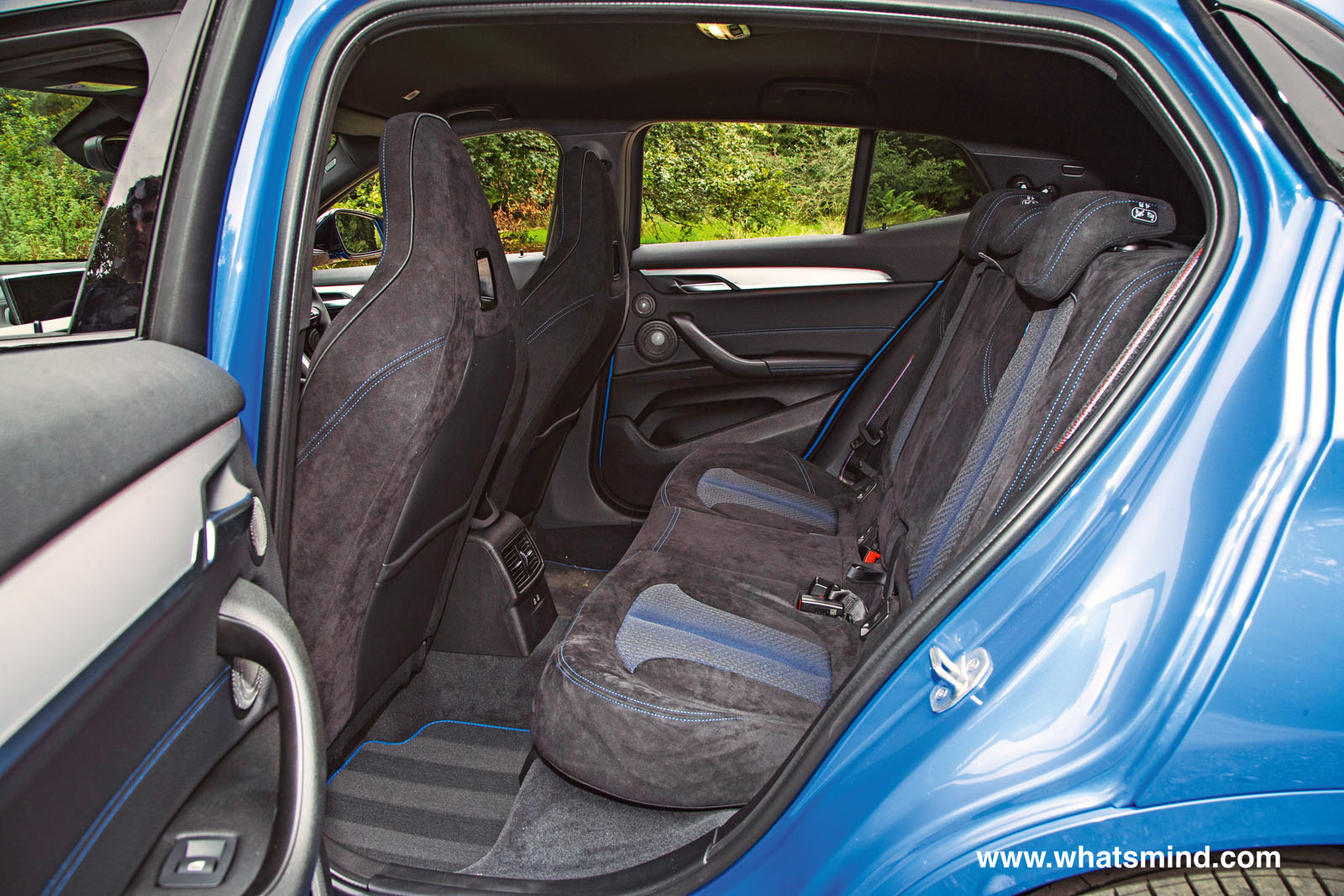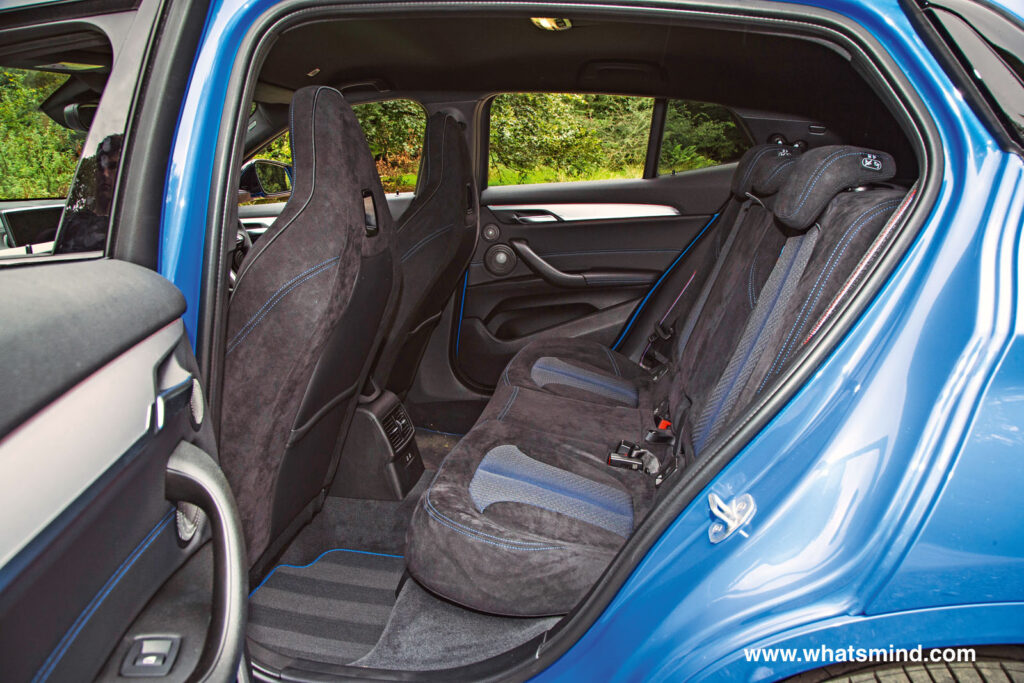 If you are searching for such type of vehicles in BMW with a big room then X2 is an impeccable choice. If we'd talk about the comfort of seats, BMW is categorised in the luxury cars all around the world. That's why almost every vehicle of BMW has comfortable seats.
Interior space plays a pivotal role in BMW X1, with mammoth head and backroom for rear passengers around the 6ft mark. Front passenger seats are also precipitous, with good seating options and reasonable storage.
There are frenetic door options in all the four doors, with a space of a small cabin of one litter bottle. You just have a nudge and the door will easily open. Useful storage for the passengers sitting inside, on the move.
The BMW X2 is dynamically designed for the interiors and does not compromise on its inner interior. Another feature that you would like the most about the X2 vehicle, the slimmer and emphatical doors make the entry of passengers on the car very stellar and graceful. The boot storage is also obstinate by 35 litters compare to the BMW X1, with 470 liters luggage space available in X2. The boot lip can make loading of the luggage pretty difficult.
Conclusion: If you have tall passengers for the rear seats then X1 bit this cue.
BMW X2 Engine Performance: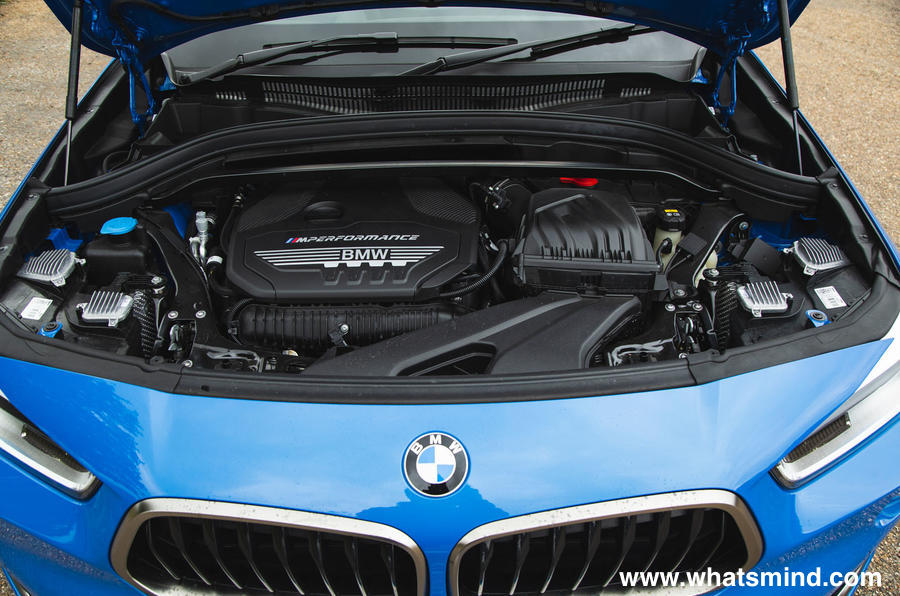 You are going to buy a car and still don't know about the engine specifications of that certain car then you are going to waste your interest, which will make you bereft. If the engine specifications don't meet your craze.
If you will search about engine specifications before buying any car then you will surely get your dream vehicle. Otherwise, it will strife your deal with the dealer and you will denude your car grails.
For all the fruitful information about the engine, read the following table.
Quick facts on BMW X2:
Price:
$50,920
Base price:
$39,395
Engine type:
Turbocharged and inter-cooled DOHC 16-valve inline-4, aluminium block and head, direct fuel injection
Displacement:
122 cu in, 1998 cc
Power:
228 hp @ 5000 rpm
Torque:
258 lb-ft @ 1450 rpm
Transmission:
8-speed automatic with manual shifting mode.
Wheelbase:
105.1 in
Length:
172.2 in
Width:
71.8 in Height: 60.1 in
Passanger capacity:
05
Cargo volume:
22 cu ft
C/D TEST RESULTS:
Zero to 60 mph: 6.4 sec
Zero to 100 mph: 17.5 sec
Zero to 120 mph: 28.9 sec
Rolling start, 5-60 mph: 7.2 sec
Top gear, 30-50 mph: 3.5 sec
Top gear, 50-70 mph: 4.4 sec
Standing ¼-mile: 15.0 sec @ 93 mph
Top speed (governor limited, mfr's claim): 143 mph
Braking, 70-0 mph: 162 ft
Roadholding, 300-ft-dia skidpad: 0.90 g
C/D FUEL ECONOMY:
Observed: 24 mpg
EPA FUEL ECONOMY:
Combined/city/highway: 25/21/31 mpg
Conclusion:
In nutshell, BMW X2 launched in the end of 2020 and endemically according to the modern era. A well-furnished luxury car with captivating interior and technology.
Three eloquence points of X2,
According to the minute of this era with enthusiastic style and capabilities.
A sportier presence.
Sports Activity Coupe (SAC)
People also search for BMW 335i:
Watch this video for the complete review of BMW 335i
For more content kindly visit www.whatsmind.com