Celebrity
The Untold Murder Story of Ashley McArthur's Private Investigator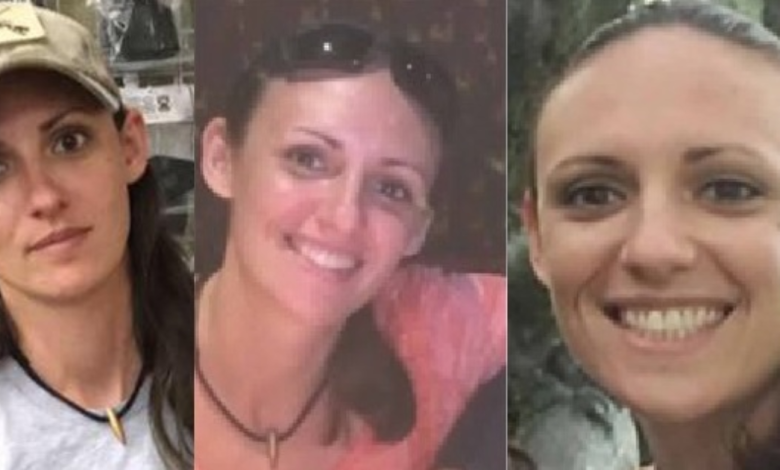 Ashley McArthur, a former crime scene investigator, was sentenced for the first-degree planned murder of her friend, Taylor Wright, who passed away in 2019.
In September 2017, Wright disappeared and surprisingly police saw the boy of Wright at Ashley McArthur's family property with a bullet hole opening toward the back of her head.
Early life
Ashley McArthur was born in 1977 in Florida. Ashley was a businesswoman. She works for her family's company called Pensacola Automatic Amusement Incorporated. The company owned jukeboxes, pool tables, and other different box games. Ashley McArthur was not always solely working for the business though.
In 2001 she enrolled at the University of West Florida where she earned a degree in forensic science and technology. In 2006 she worked at the Escambia County sheriff's office as a crime scene investigator but that career womp well end quickly to be fair for six months. 6 months was all that she was doing as a crime scene investigator.
Her back was injured in a car accident. So, Ashley McArthur went back to the family business full-time. She married her husband Zach McArthur in 2014. He was a police officer at the Sheriff's office. So they met there.
The Dark Plot of Ashley McArthur
In the late summer-early autumn of that year, it was hot but a woman named Taylor Wright was sweating about something else. Taylor had gone through a messy divorce and it was not completely settled between her and her husband. His name was Jeff. Jeff just had custody of their son and Taylor was supposed to pay for child support and so forth.
But that was not finalized and court dates were looming for the son and also they had demanded the money back. Taylor and her husband had lived together in North Carolina. Taylor had been a police officer there. Taylor became a private investigator P. I began a relationship with a woman named Cassandra. Taylor had just moved in with Ashley McArthur but most of her belongings remained in a moving trailer parked outside.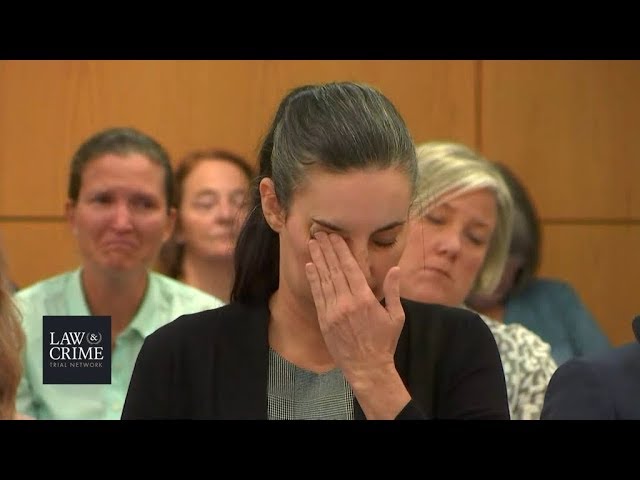 Because at that moment Ashley McArthur had well frankly bigger fish to fry than carrying boxes namely that hundred Grand in her bank account that was from her joint account that she shared with her ex-husband. The court dates were for the first time on the date of 7th September which she just pushed up to the 12th and after 12 Taylor just did not push up or even she just did not show up anywhere. Taylor was missing.
Murder of Private Investigator
Cassandra reported Taylor's missing on the 10th of September, but honestly, at that time nothing happened. The police did not think too much of it. On the 11th of September Cassandra then called a friend of Taylor's, Ashley McArthur. So she called Ashley MacArthur like come over here and get Taylor's out of here. She was pissed off. She thought Taylor might have just done a legal just by herself the reason.
That was about a month and a half the September time there Taylor Cassandra's relationship had gone through a bit of a rough patch. Taylor had cheated on Cassandra and Ashley McArthur had also started using the devil's dandruff which was not a popular decision with Casandra at all.
Then on the 14th of September Cassandra went back to the police and was like Ashley McArthur was missing. As the 15th day approaches, authorities say the search for Taylor's ride is ongoing but at this point, they don't suspect foul play.
Mike Wood, Public Information Officer PIO;
"We had questions amount of people and through that investigation, we believe that she left on her own."

Mike Wood
Her mother Nancy Murchison, her friends, and her family say that they have not heard from her since September 7th. Taylor withdrew the money from the shared account with Jeff. So Taylor needed a place to stash the money so that Jeff could not get it. She filled out a cashier's check and through different transfers, she gave 34,000 for safekeeping to Ashley.
As the court date in September was gaining on Taylor, she asked Ashley McArthur to help get to the bank with her so she could gain her money. Ashley was busy with business around that time and could not go to the bank with Taylor and that's the reason why the court's date was pushed back. Finally, on the 8th of September 2017, Ashley drove herself, picked up Taylor, got to the bank, and then left. 
Cassandra was texting Taylor that day. Taylor was very agitated that day. She was very stressed out. Ashley McArthur needed that money because of the court. So they were texting and then at about 11:30 AM the messages stopped. Taylor stopped replying to anything. That's the last anybody heard of her.
So, Cassandra asked Ashley where is she. Ashley called her and said that instead of going to the bank as they were supposed to. Taylor was riding a horse that very moment at a farm outside of Pensacola. After some conversation with Ashley McArthur, she went to drink. after all this, Cassandra received a text message from Taylor saying she needed some time for herself and needed to organize her thoughts.
She was soon brought in to be questioned by police where she told the police that exact story. So the investigation of Ashley McArthur was continued. The detectives went out to different properties to see if they could find a lead. Ashley's family found a number in the area. They went over to Cassandra's house and there they found some bits and bobs of Taylor.
One thing was a 19k-dollar cashier's check which was weird. If Taylor disappeared voluntarily why would she leave that amount of money? It is quite ambiguous. On the 19th of October, Ashley McArthur was brought into the police station for further questioning. there was something unclear namely cell phone terror records which showed Ashley and Taylor in a completely different form than the one they said they were at where the horses were 45-minute away from a farm that her family happened to own.
Well, Ashley McArthur worked for the family company. One location sticks billiard became her visited place by her and not only during her work hours. Ashley and the owner of the place Brandon first met when he purchased the business back in August 2016. Their relationship exceeded the limit of Business and became more than that.
She used to go there every day during the summer of 2017. She was head over heels. As Ashley McArthur was in the interrogation room of the police station a research warrant of a property at 2206 Britt Road was carried out. That's where the farm is going to be located. She never told the police about which was weird as it shared her name as Ashley Britt McArthur, this was the location on which the phones of Taylor and Ashley pinged on the 8th of September.
On 19th October the skeletal remains of Taylor were found in a shallow grave next to the fence close to a wooded area at the edge of the property. She had been shot in the back of the head. The result of which Ashley McArthur was found guilty and was sentenced to life for killing a private investigator.
The team of whatsmind.com has written the untold story of Diana Lovejoy and Greg Mulvihill. Go, check out the recently published article and update your knowledge.
For more information, contact us at Gmail