Food
Beef Stew Recipe: Description, Step-by-Step Guidelines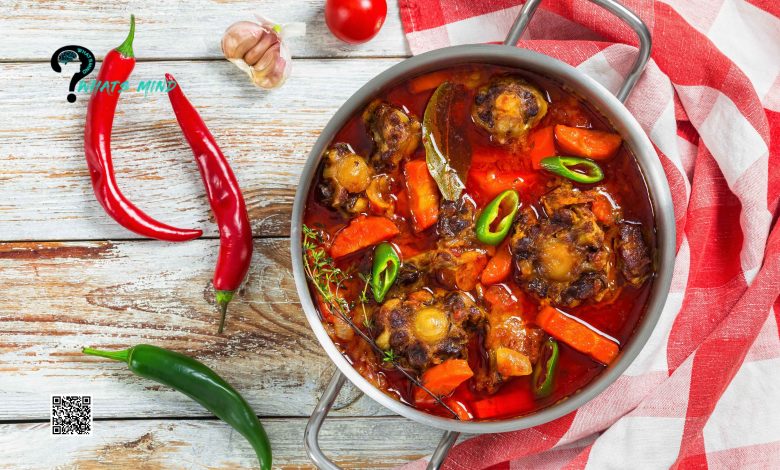 'Today I Discover the perfect beef stew recipe, made by simmering beef chunks with vegetables and adding the perfect seasoning!´ 
Are you a meat lover? Then you'll love this traditional and ancient meal, 'Beef Stew,' which is a one-pot meal. Beef stew recipes have a long history, and this dish was first found in Japan during the Jomon period. It's a recipe for chilly days. The recipe always reminds me of my childhood when my grandmother would especially make it for me, and I enjoyed it a lot. Its rich aroma, flavorful meat, and crispy vegetables warm our bodies and soul.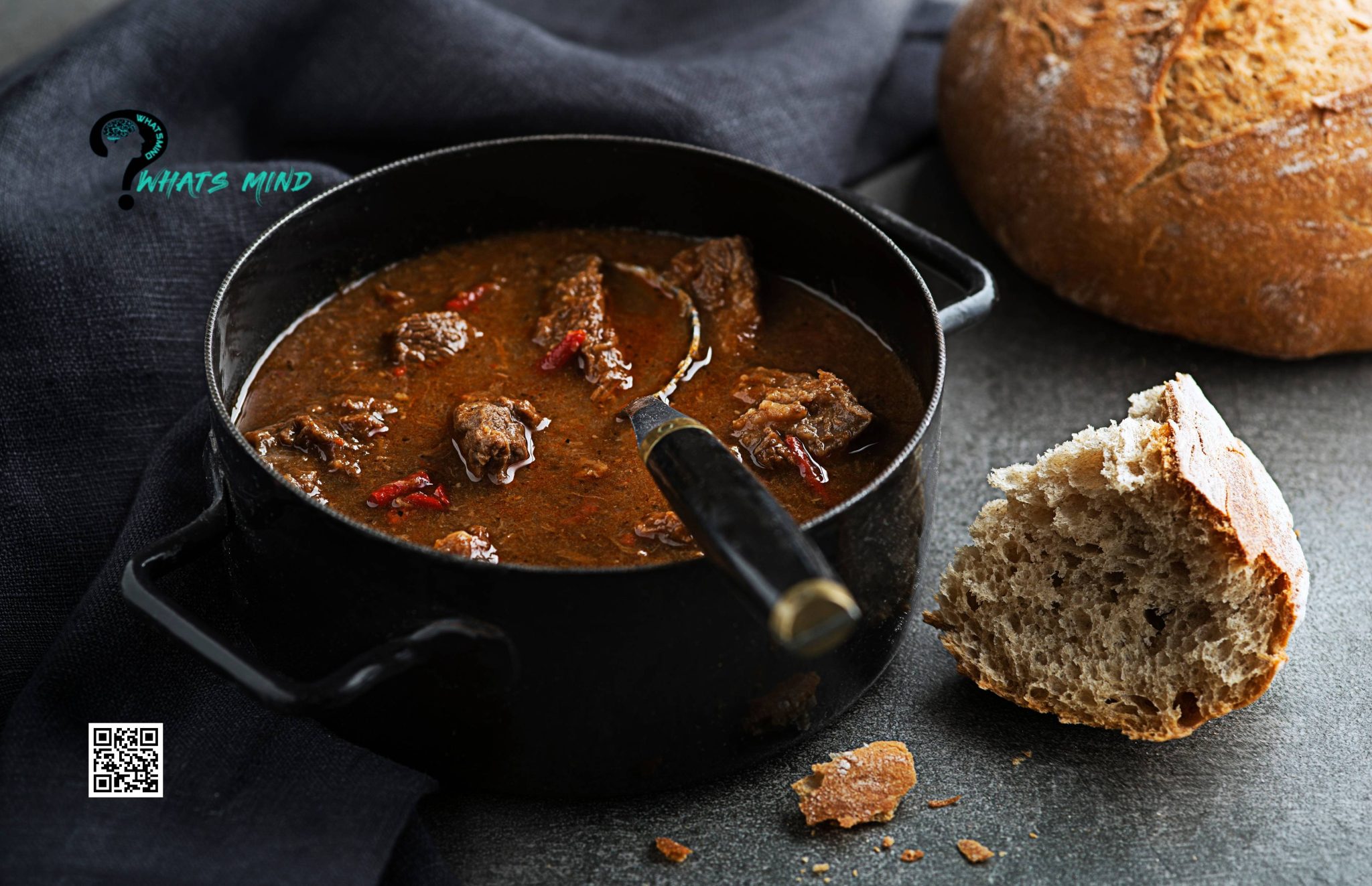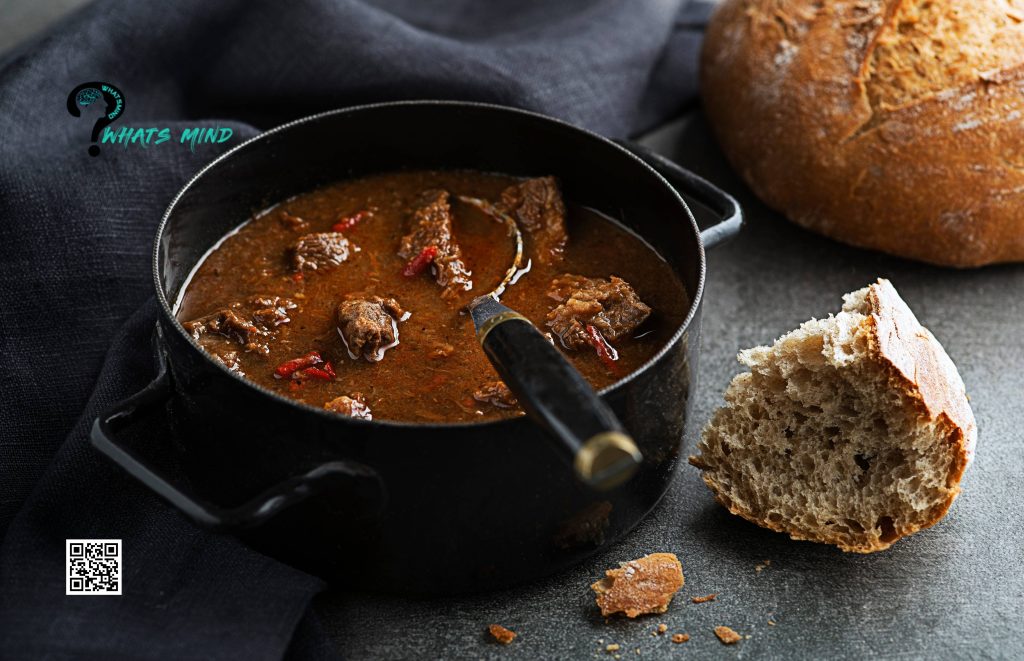 The exact and perfect method of cooking stew is a slow one, which makes the beef super soft and full of flavor. I love to add mushrooms and my favorite vegetables like potatoes, peas, carrots, and celery to make the world's best beef stew. In this article, we will discuss the most tested beef stew recipe step by step and share some tips to make it tasty in less time. We'll also suggest the perfect complementary dishes and share its nutritional value.
10 Balkan Food that One Must Try while Visiting Southeastern Europe
What Is Beef Stew Recipe? 
The beef stew recipe is the ideal meal for chilly days. It's one of the easiest meals to make at home, yet it's a delicious dish. In this dish, round cuts of beef are slow-cooked in flavorful beef broth for one and a half hours with my favorite vegetables like potatoes, peas, carrots, and celery. You can also use dried mushrooms to give it an umami flavor. In such recipe, you can use any seasoning, but the most delicious ones have lots of fresh herbs like thyme, bay leaves, parsley, and light spices that balance out the heaviness of the meat.
How To Make Beef Stew Recipe?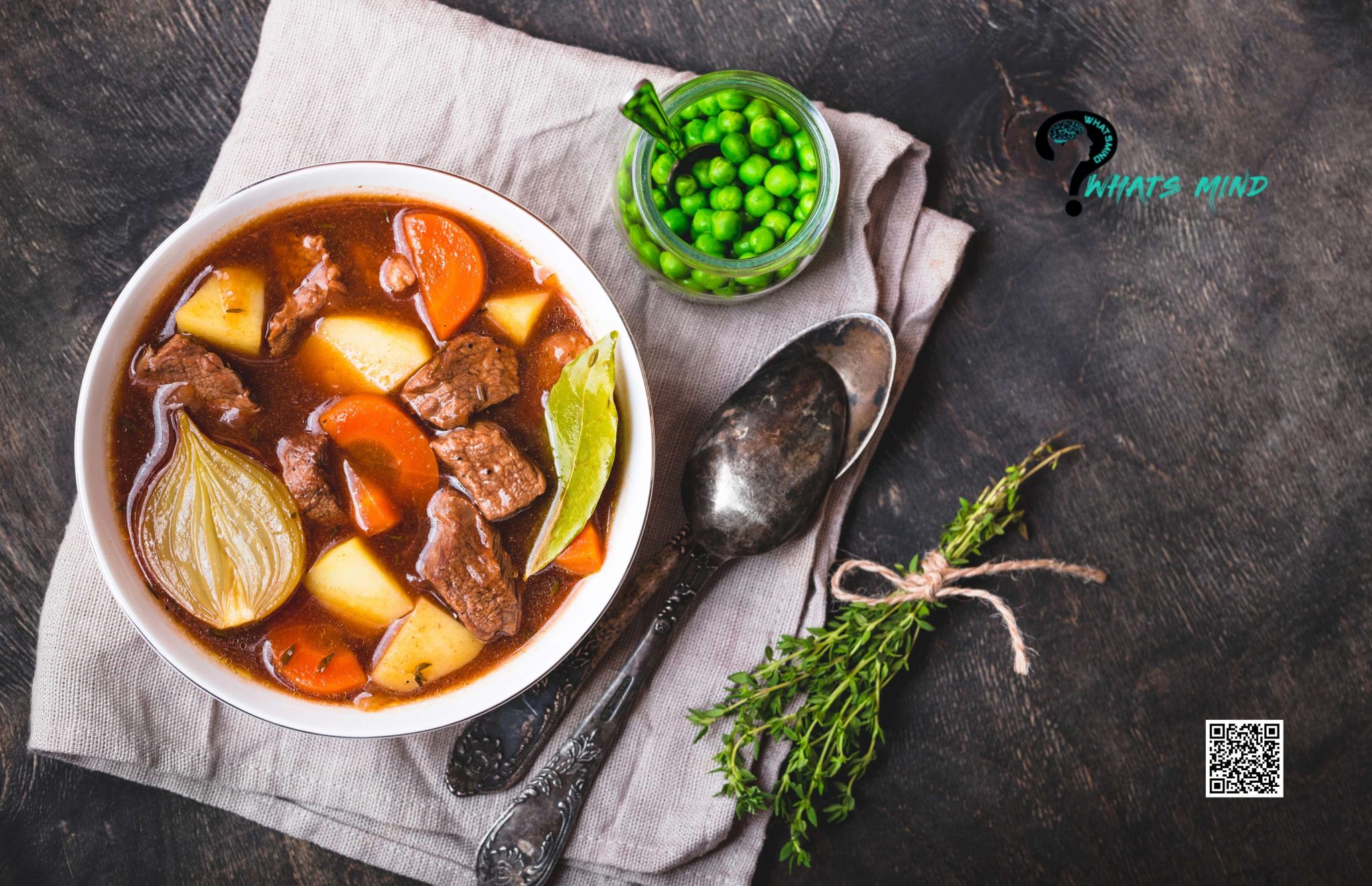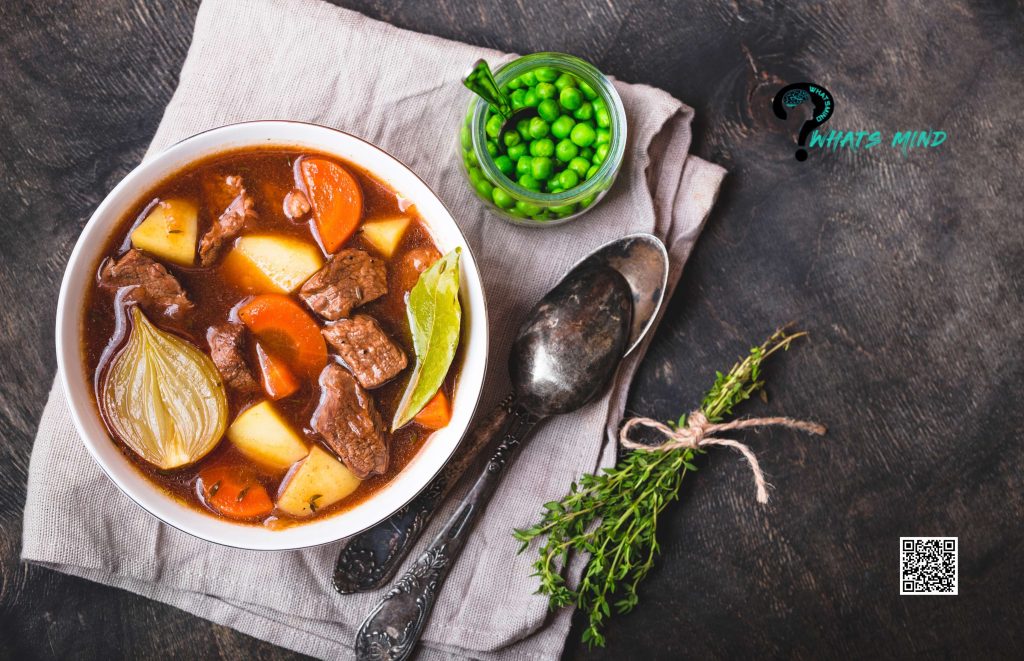 Here is my guideline for making the perfect beef stew recipe, if you guys follow this recipe you can easily make the world's best beef stew.
Ingredients
Olive Oil: 2-3 tbsp
Chunks Of Beef: ½ kg
Onion (Chopped): 1
Garlic (Chopped): 1/2 tbsp
Salt: 1tbsp
Black Pepper: ½ tbsp
Corn Starch: 2 tbsp
Carrots (Cubes): 1/4 Cup
Peas: ¼ cup
Potatoes (Cubes): 1/3 cup
Celery: 1/4 Cup
Dried Mushrooms: 1/4 Cup
Tomatoes Paste: 3-4 Tbsp
Dark Soy Sauce: 2-3 Tbsp
Red Wine: Optional
Beef Broth: Optional
Thyme: 3 Sprigs
Bay Leaves: 2
Parsley: For Garnish 
Cheese Ball Recipe: A Delightful Party Snack
Recipe Directions :
Step 1: Add beef chunks to plate dry out with Paper then sprinkle some salt pepper, corn starch, toss it 2-3 times then heat the oil, add beef chunks to it sauté the beef chunks for 10-12 minutes until they turn golden brown. Then transfer to the plate. Everyone's asked one question. Is browning the beef necessary? No, it doesn't need to depend on our taste buds, but browning the beef gives a beautiful color to the gravy and it also enhances the taste.
Step 2: In the same pan, add a tablespoon of oil more if u need it, then add chopped onion and garlic,sauté for 3-4 minutes, then add all the vegetables and dried mushrooms into it. Fry the vegetables for 6 minutes, season with salt and pepper and tomato paste, and cook it for 3 minutes more.
Step 3: Return already prepared beef to the pan, add beef broth, dark soy sauce, thyme, bay leaves, and red wine. Bring to a boil on a slow flame stir occasionally. cover and simmer it for at least 50 minutes until the beef is tender.
Step 4: Adjust the seasoning as needed.
Step 5: When the beef stew is ready to serve, remove the bay leaves, and thyme, divide the stew among bowls, and garnish with parsley.
Prep Time: 20 minutes
Cooking Time: 50 minutes
Serving: 6
Crack Chicken Recipe: An Amazing Easy-to-Prepare Dish
Best 5 Cuts To Make Beef Stew Recipe:
Five cuts of meat are used for beef stew recipes from very expensive to cheap.
Sirloin: A sirloin cut of meat is taken back from the cow and it's expensive. This cut is not easily available in the market.
Round: round cuts of meat are taken from cow's leg It's cheap and often used in stews.
Oxtail: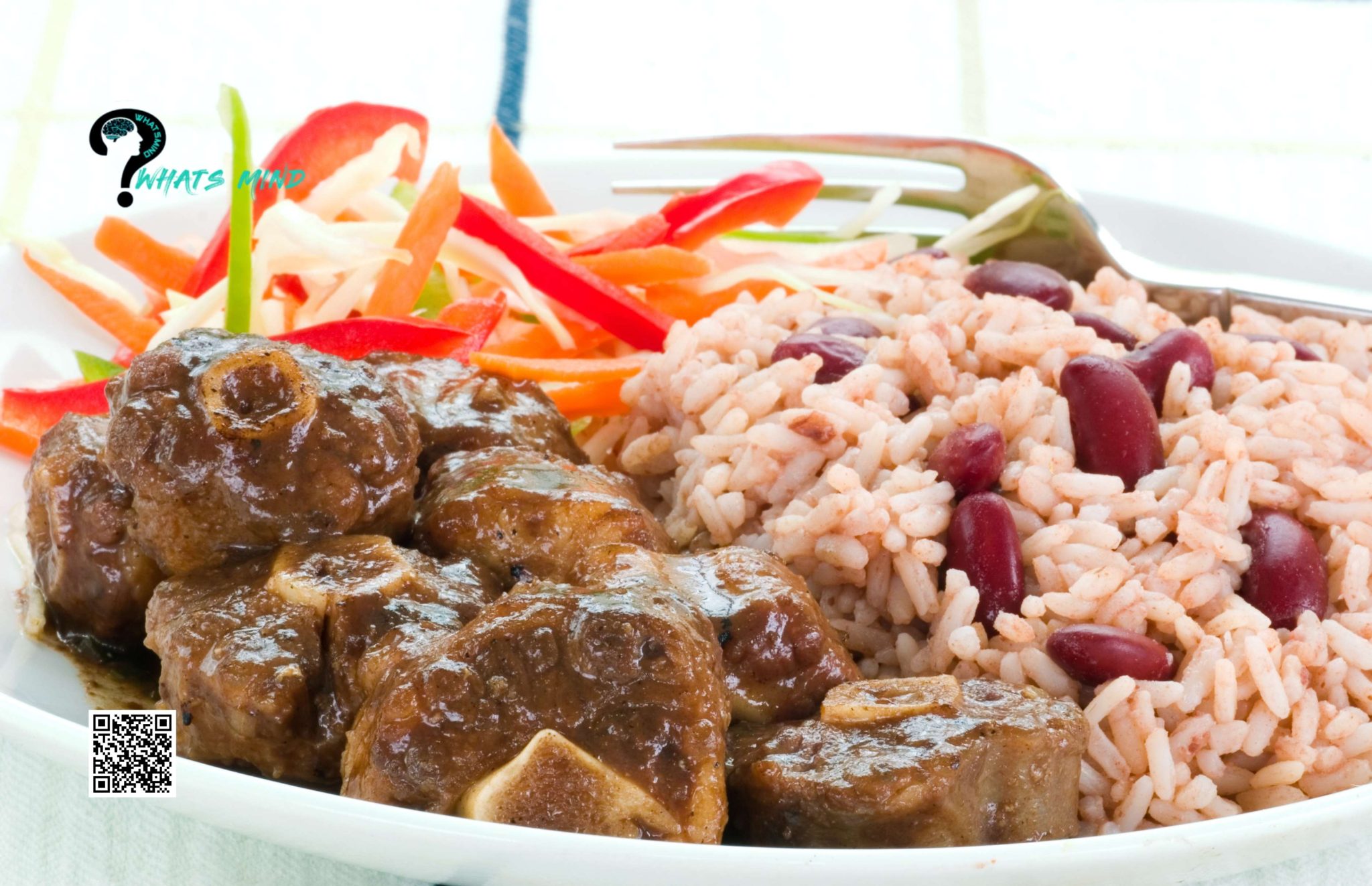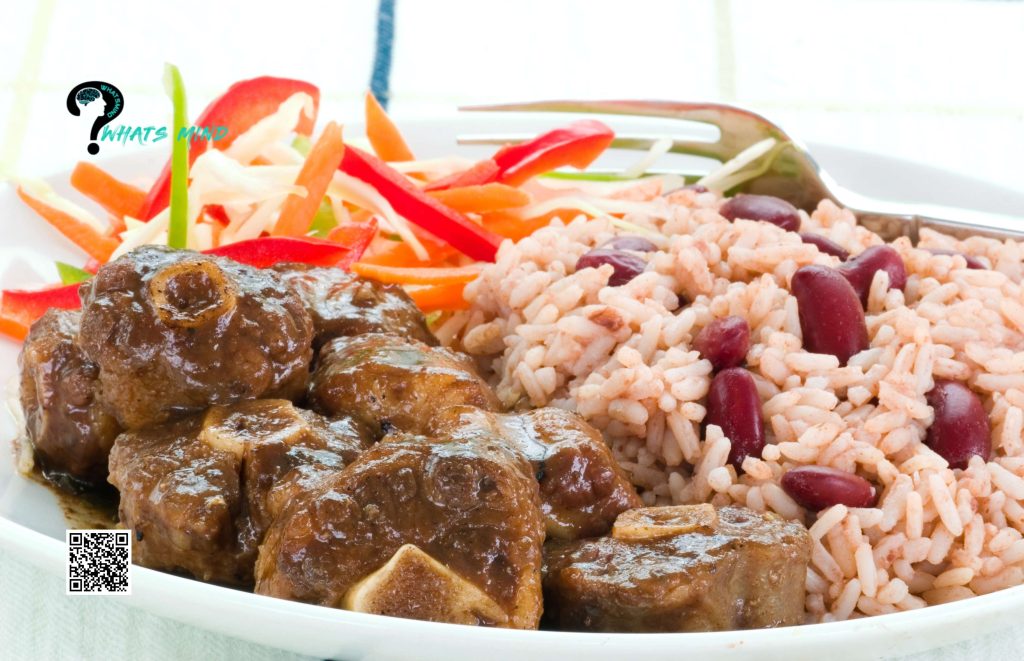 oxtail cuts of meat are taken from the tail of the cow in this cut fat quantity is high as compared to other meat cuts. 
Chuck: Chuck cuts of meat are taken from the shoulder of the cow. Fat quantity is low in this cut It's an expensive one but easily available in the market.
Brisket: Most people used brisket cut-in stews. This meat cuts taken from the chest of the cow. In this cut fat quantity is high which is why adds a better taste to beef stew.
Nutritional Values of Beef Stew Recipe:
Homemade 1 cup of beef stew with vegetables and mushrooms contains 13.9 grams of carbs, 13.3g protein, and 16.3g fat. There are 160 calories in one serving.
Tips And Tricks To Make Extra Delicious Beef Stew Recipe:
Don't use extra flour to thicken the gravy, it spoils the taste of beef stew, The slow cooking method naturally thickens the gravy.
When u browning the beef don't cover the pot.
Covering your pot makes beef soggy and doesn't give the crispy brown color, so brown the beef on high flame without cover.
Side Dishes with Beef Stew Recipe:
A delicious beef stew recipe deserves the perfect serving. Here is my favorite pairing with beef stew
Sautéed garlic bread
Stir fry crunchy vegetables
White rice
Mashed potatoes
Conclusion
To conclude the beef stew recipe, I am a hundred percent sure that my  recipe is the best, you have ever tried, flavorful round chunks of beef simmered in beef broth with vegetables and dried mushrooms. Beef stew is perfectly served with creamy mashed potatoes, white rice garlic bread.
Furthermore, the ingredients like fresh herbs and techniques like browning the meat and slow cooking methods provide extra rich flavor to beef stew. Please mention in the comments, which winter and fall meals you like the most next time we will come up with other interesting recipes.
FAQs On Beef Stew Recipe
What is the secret to tender beef stew?
Some people use red wine to tenderize beef. According to me, the secret to tenderizing beef is to slow-cook it in a covered pot. It also absorbs the flavor well.
What gives beef stew the best flavor?
To enhance the taste of beef stew, start by using round-cut beef. Then, brown the beef pieces to get that caramelized flavor and enhance the color. Both are the ways to make delicious beef stew.
Is red wine needed for beef stew?
No, it's not necessary if you don't have it at home without using red wine u also get a delicious taste with beef broth. But if u have it at home u can use it.it helps in making beef tender and juicy. Red wine also adds a rich and robust flavor to the beef stew recipe.
For more info visit Whatsmind.com