Celebrity
Best Jodie Foster Movies You Need To Watch Before You Die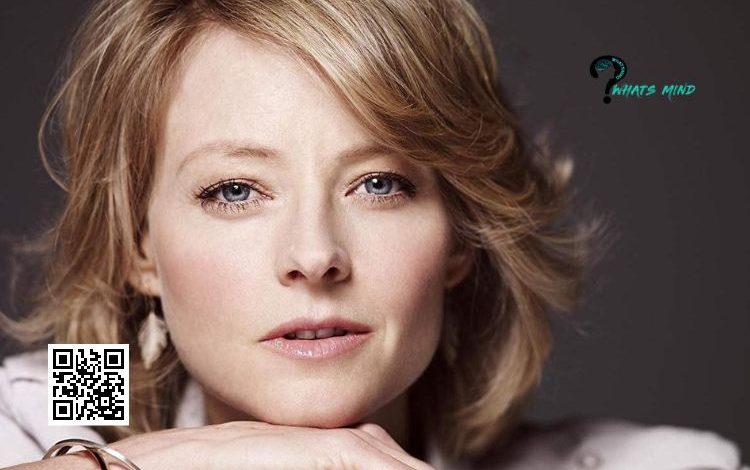 The list of the best Jodie Foster movies one needs to watch before you die is here. Jodie Foster directed and produced some of the best movies in the whole entertainment industry. Further, she earned various globally recognized awards for her movies, including Academy Awards, Goldman Globe Awards, and various BAFTA (British Academy Film Awards). 
Jodie hasn't just discovered Hollywood and English movies but also showed talent in several French movies. The accomplished movie star learned English during her school day when she attended a bilingual school. Later she attended Yale University and graduated with an African American Literature degree.
As we are discussing on Jodie Foster Movies. Many people might not be aware of the fact that Jodie had worked in a commercial at the age of three. At that time, when she was a little baby girl, she worked at Coppertone Sunscreen commercials. However, she didn't receive prominence since her childhood. When Disney scouted her for its shows, she received much fame and solidified her acting career.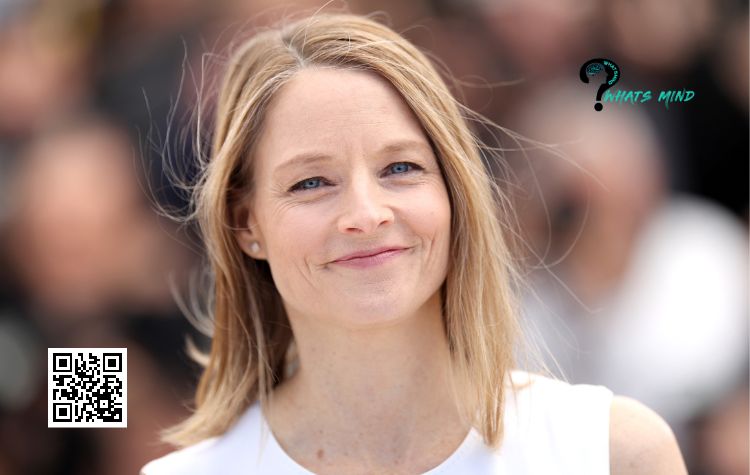 Without further prateing, let's get back to the best Jodie Foster movies to watch.
The Baby Dance (1998)
The Baby Dance was released in 1998. Hence, it bears the classic vibes of the 1990s and its contemporary society. The movie is directed by Jane Anderson and produced by Jodie Foster.
The movie is about a lady named Wanda Lefauve who lives with her husband in a small place. His husband is looking for a job as an unemployed person. Wanda faces relatively hard circumstances as she has four children and one husband to feed. A new baby is also on his way, but she doesn't know how to take care of him.
Before the new baby gets born, she reads an article in the newspaper. According to the post, a couple in Los Angeles wants to adopt a newborn.  Will Wanda Lefauve give her newborn baby to that couple? If yes, then how will the baby turn out to be? Will the new baby's life change after the adoption? To get to know the answers to these questions, watch the movie. 
Also Read: Solarmovie
Mesmerized
Among Jodie Foster movies, Mesmerized is the most thrilling movie. Mesmerized is co-produced by Jodie and directed by Michael Laughlin. The movie is about a young girl who marries an old man at the age of 18. The early years of their marriage were intricate and complicated.
However, with time, their relationship begins to get better. The couple always played games with one another. One day, the girl gives poison to her husband. What do you think about the ending of this movie? Will her husband die, or was it just a prank?  
Read:
Waking the Dead (2000)
Recapitulating about Jodie Foster Movies. One of the best-selling New York novels of Scott Spencer, Walking the Dead, was also produced into a movie by her and directed by famous actors, including Billy Crudup and Jenifer Connelley. 
In 2000, the Walking the Dead movie materialized the fantasies of various fans of Scott Spencer's novels. A girl and a boy of contrasting personalities have met each other for over 10 years. In the 70s, both met each other and got attracted to each other. The boy had political ideals and ambitions he wanted to carry out.
The main female lead is pro-religious. The follower of the Catholic Church made her want to help needy people. The film chronologically follows distinct periods. The main lead Sarah dies in a car bombing, and the boy could never get past it. How did the female lead die, and what happened to the boy?
Home for the Holidays (1995)
In 1995, Home for the Holidays was released at the box office, starring Holly Hunter and Robert Downey Jr. The film didn't have a great reception and didn't hit big at the box office, but still, it's known as one the best of Jodie Foster movies.
The film begins at the Thanksgiving event; the female lead Claudia Laurson flies back to her home to meet her family at the national event in Baltimore. Claudia has to deal with her family issues being a single mother. The story of this girl resonates with many women living in the United States. A messy but realistic, Home for the Holidays is the best movie to watch at a women's night out or a family dinner.
Little Man Tate (1991)
In 1991, Jodie made her debut in directing the Little Man Tate movie. Little Man Tate is a screenplay written by Scott Frank. The play focuses on Dede Tate. Like her other movies, this movie also raised the voices of single mothers and the tough circumstances faced by females in society.
This movie also focuses on fictional and psychological elements. Dede Tate is raising her seven-year-old woman, whereas her son Fred is a born genius. Fred has exceptional intelligence and is always ahead of his peers. Due to this reason, he couldn't manifest a normal relationship with his peers.
A psychologist costs the school and meets Fred. Fred is asked to join the gifted school. Will he join the gifted school to meet genius people like him? Or will he refute this once-in-a-lifetime choice?
Nell
Nell made over one hundred million dollars at the box office. Among Jodie Foster movies, Nell is one of the most successful ones. Not only did she star in it and play a superb role, but she was also included in the executive producers of Nell. Michael Apted directed Nill and made it huge.
The movie is of the thrilling crime genre. In North Carolina, a woman ends up dead in a cabin. With the dead girl lived her daughter, who was traumatized. After her mother's death, people started to become curious about her as she didn't speak the human language. The girl talked in her language. Doctors were showing keen interest in her psychological growth. Will they be able to cure the traumatized kid of a rape victim?
The Beaver (2011)
At SXSW Film Festival, The Beaver premiered in 2011, starring Jenifer Lawrence, Mel Gibson, and Antin Yelchin. Mel Gibson played the role of Walter Black. Walter Black runs a company that's getting on default. When his wife knows the news of his company going bankrupt, she complicates things for him. His wife tried to get separated from him. Moreover, he had mental issues as well with everything advancing.
Walter Black tried to attempt suicide but failed. As a consequence of his depression, he developed a psychological disorder. Later, he expresses his emotions through the puppet (beaver), which is his alter ego. This helped him in solving his crises.
The Dangerous Lives of Altar Boys (2002)
The Dangerous Lives of Altar Boys is a generic comic-drama film released in 2002. However, this movie doesn't make it big at the box office among Jodie Foster movies.
This movie focuses on the young people and their endeavors. Francis Doyle (main character) attends the private Catholic School with his best friends in Savannah, Georgia. The boys loved to spend time together despite not willingly joining the school.
They made a comic to vent their feelings. Later, a girl joined their group. Francis Doyle started to spend time with her and ditched his best friends. The novel depicts how a girl or boy in a relationship gets attached to their best friends.
This movie depicts the real-life story of Chris Furhman.
Money Monster (2016)
Among Jodie Foster movies, Money Monster is one of the best ones. Money Monster debuted with George Clooney and Julia Roberts at the Cannes Film Festival. The crime fiction presents a financial expert who runs a show called Money Monster but dies tragically.
One day, before the broadcast of the show, a crash happened in the market. The CEO of the company was supposed to attend a meeting but he couldn't. In the middle of the show Money Monster, a gunman appeared at the show creating havoc.
Who's this man, and why is he attacking the broadcasting team? The man lost his savings after attending the show and now wants revenge. He had an explosive best on and wished to blow off the company. Will the police kill him, or will he yield to the police? Watch Money Monster to get all your answers.
The Brave One (2007)
The Brave One is the top best action movie of Jodie. The Brave One features her as Erica (main lead), as well as the executive producer. Erica is an average girl with a normal lifestyle. One day, she is walking with her fiancee down the road in Central Park. Three men gunned them down and killed her fiance. This event greatly traumatized her, and she buts an illegal gun for her protection. 
Later, she witnessed a cashier getting killed by a gunman. This event consolidates her views that there should be someone to seek justice for such victims. Hence, she becomes a powerful woman and gets into action hunting down such villains.
Which one is your favorite among Jodie Foster movies? Let us know in the comments below. 
For more info visit whatsmind.com