Celebrity
What's Dua Lipa Real Name Which She's Embarrassed of?
Fans are wondering what's Dua Lipa real name is and why it was trending on social media. There was a tweet about Dua Lipa being embarrassed about her birth name in her early years. 
Dua Lipa has released hit songs one after another. Among current pop artists, Dua Lipa is one of the most prominent ones, with the most viewed songs. It's hard to believe that the pop singer has released only two studio albums yet — Dua Lipa (2017) and Future Nostalgia (released in 2020). At the same time, she has a total of 34 music videos and five EPs. 
Dua Lipa is yet to release her third single. Fans are eager to know when she's going to release her third album and why she was embarrassed about her name when she was younger. To get to know more about her real name, keep on reading.
What are Dua Lipa's plans for 2023?
The pop singer was planning to write songs for the third album in 2023. Hence, it's presumed that she'll release her third single soon. Moreover, until now, she hasn't shared any updates for her tour in 2023. There are no tickets available for booking as well.
In 2022, she released three new singles, with more coming in this year, hopefully. She also released a new label, "Issue," with her other partners. On Instagram, she has remained active and shared tidbits about her life, expressing her feelings and experiences. Her plans for her work and schedule are also shared on social media.
Aside from her work, she also has been to a fashion show and made an appearance on the red carpet of Versace Fashion Week in Los Angeles, California. In the same Fashion Week, Anne Hathway, Parris Hilton, and Miley Cyrus also made their presence.
From where does Dua Lipa belong?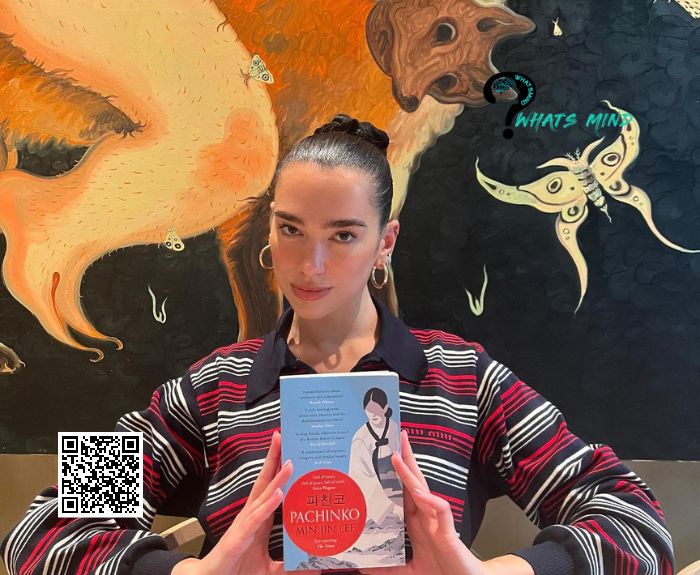 Dua Lipa is originally from Albania from Kosovo. During the Yugoslav War, her grandparents migrated Balkans to escape the war in the 1990s. In contrast, her maternal grandmother belongs to Bosnia.
On August 22, 1995, she came to this world. Anesa is her mother, while Dukagjin Lipa is her father. Further, she has two siblings. Rina, her younger sister, was born in 2001. In 2005, her younger brother Gijin was born.
The distinguished singer went to the Sylvia Young Theatre School until her family moved to Kosovo from Albania. At the age of 14, she started to post song covers of her favorite singers. Soon her singing grabbed the hearts of various music enthusiasts.
At the age of 15, she moved to London after getting well-known due to her popular song covers. In London, she also started working as a model. Her career didn't reach its peak at that time.
However, in 2015, she signed a contract with Warner Music Group and released her singles. Once again, people were enthralled by her unique voice. Dua debuted as a pop singer with her first single, "New Love," which was released in 2015.
In 2017, she released her first studio album and became popular among pop music listeners. Her efforts didn't go wasted as she had been bestowed with various awards. She brought home numerous prestigious awards, including a Grammy, two MTV Europe Music Awards, six Brit Awards, two Billboard Music Awards, an MTV Music Video Award, and an American Music Award.
You'd love to read about Jodie Foster Movies
What's Dua Lipa real name, and why is she embarrassed by her name?
Dua Lipa real name is also Dua Lipa. Many might think it's her stage name, but that is not true. In the Albanian language, her first name Dua means "love." But she wasn't always proud of her beautiful name.
Dua revealed in a statement to Cheat Sheet that she was humiliated by her name when she was younger. It was due to the uniqueness of her name. In the country, she grew up (London), there was no other kid with the same name, which made it awkward for her. The pop singer wanted to have a normal name like others and couldn't come to appreciate it. In difference to her childhood, she loves her name presently and respects its uniqueness.
She also revealed in an interview with Patrizia Pepe that many people don't know what her real name is. As they think, Dua isn't her real name. However, that's not credible, and "Dua is her real name which she lives a lot."
Later, she also revealed that when she had to choose her stage name, she didn't have to choose one. Dual Lipa real name was enough for her stage persona. At that time, she acknowledged the supremacy her name holds. "I really started enjoying it," Dua said about her name when she started performing songs with it.
Not only that she loves her name, but she also respects her Albanian roots. Due to her Albanian stage name, she can captivate the attention of the whole world to the issues revolving in Kosovo. Dua thinks that it's a "privilege" to spread her Albanian roots throughout the world with her work, "leave our (Albanian) mark, and make a difference."
Also Read:
Was Dua Lipa real name mispronounced by Wendy Williams?
During an episode of The Wendy Williams Show in 2018, Wendy William mispronounced Dua Lipa real name as "Dula Peep." Dua's fans were fast enough to point out that Wendy mispronounced the name of the distinguished pop star. Later, Dula Peep became a nickname for her among the fans.
After some time, Dua appeared on The Tonight Show with Jimmy Fallon, where she admitted that she's used to people pronouncing her name and its "normal" to her. In her life, people felt difficulty in producing her name, according to the singer. Due to this, she was always irked with her name in London. Names like "Sarrah, Hannah, Chloe, Anything," she would love, but not her real name.
In an interview with Elle, she once again raised the issue of mispronunciation regarding her name. Dua admitted that before, it didn't matter what others were calling her; she was ok with "call me whatever you want." Contrary to that, she has now learned to correct her name when it's mispronounced. Presently, she's quite famous that everybody that has an interest in music must know her and they can pronounce it well.
Did you know Dua Lipa real name before this, and how do you pronounce it, tell us in the comments below. 
For more info visit whatsmind.com
Contact us at Gmail