Celebrity
Nick Jonas & Priyanka Chopra shared sweet pictures from Dewali festival with their daughter Malti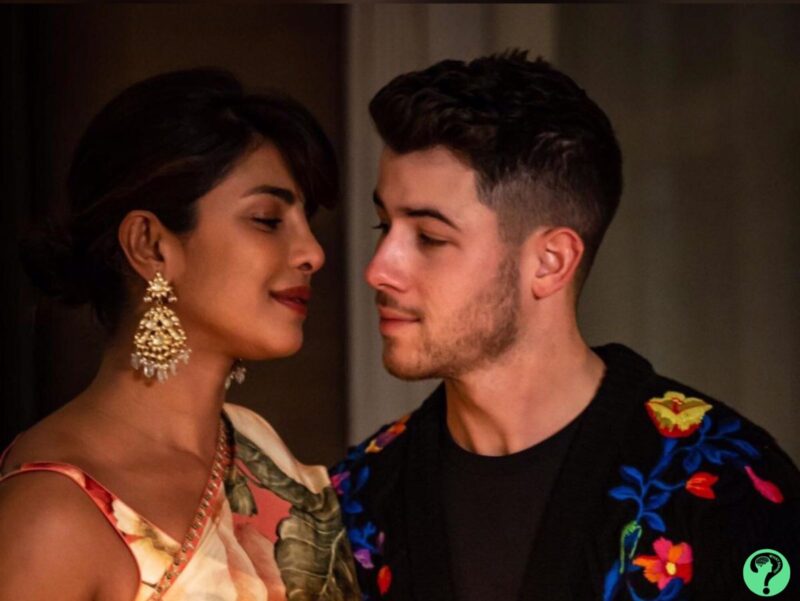 Nick Jonas & Priyanka Chopra shared their beautiful family pictures while celebrating Dewali in California. An Indian festival that comes every fall either in October or November every year. Depending on the cycle of the moon. Both Priyanka and Nick celebrated this festival which takes place over five days.
Whatsmind would love to share the pictures of both celebrities with the readers during this special occasion. As Nick Jonas & Priyanka Chopra have been the most ideal couple of the era. Their wedding ceremony was also splendid with the customs and festivals.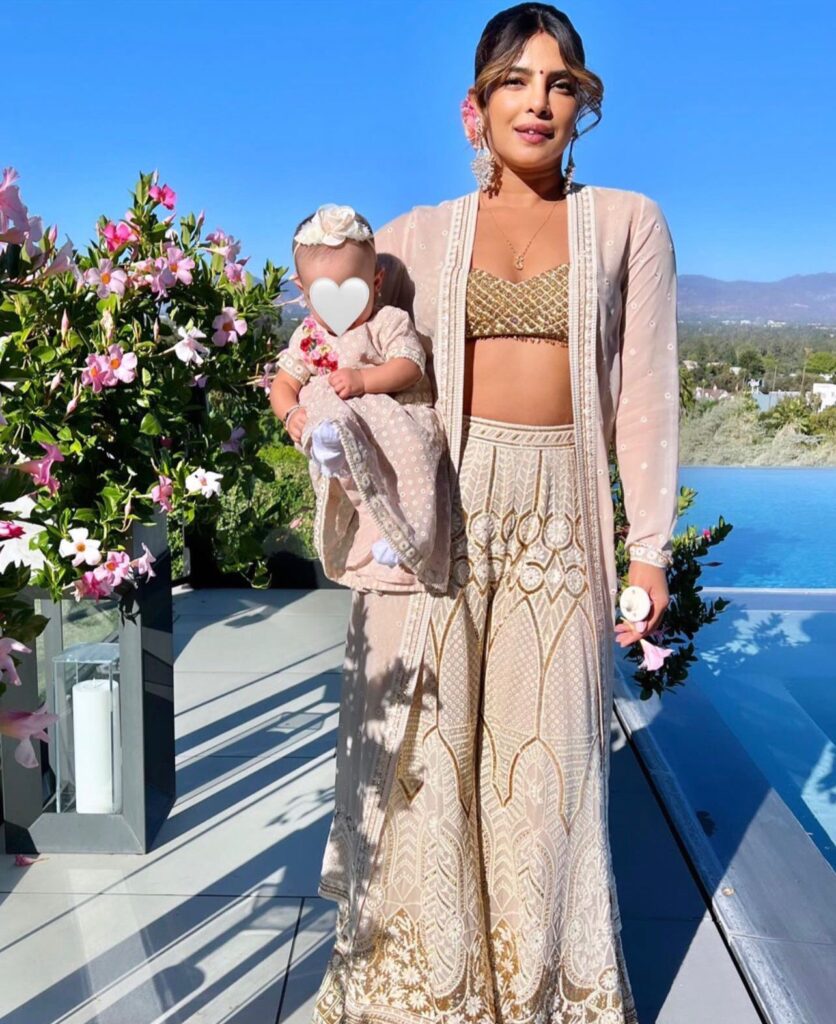 Priyanka Chopra is from India and Nick Jonas is from the USA. They tied the knot by following each other's religious customs. Folks all around the world really like their couple. As they have an age difference the focal point that people like the most is their love for each other. That could not be the fork or any hurdle between them.
In the first picture, Jonas held his 9-month-old beautiful daughter Malti. While his gorgeous wife Priyanka is standing with him giving a heartful smile.
If you would notice, Priyanka Chopra is wearing a long cardigan with printed pants and a bralette. Her daughter Malti matched her mother with a beige-colored dress of the same print as her mother. Jonas could be seen wearing the same color kurta which is an impeccable match for the festival.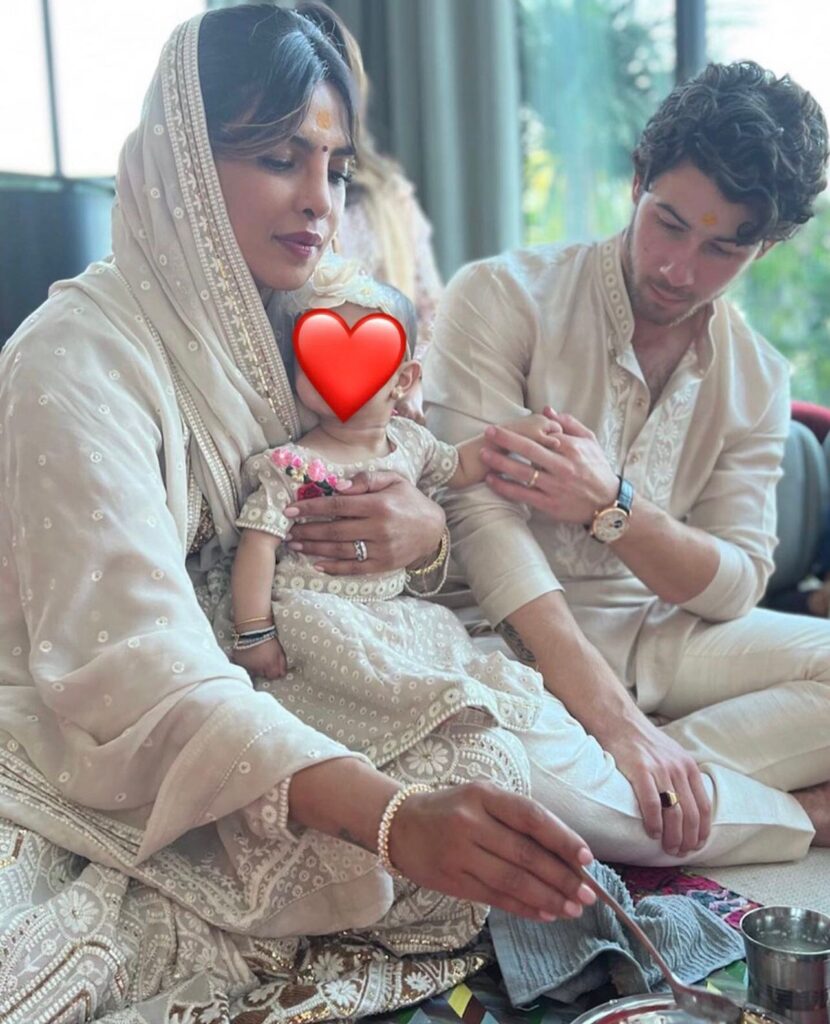 Next picture that Jonas shared on his Instagram. His daughter Malti is sitting in her mother's lap holding the finger of his father Jonas. In this picture, we could see they are offering some type of religious customs regarding Dewali.
A lot of people would be noticing a heart emoji on Malti's face. This could be arising number of questions for their fans who want to see their daughter as well. Actually, this couple is really private. And they like to keep their personal life private as much as they can.
You would love to read about Danielley Ayala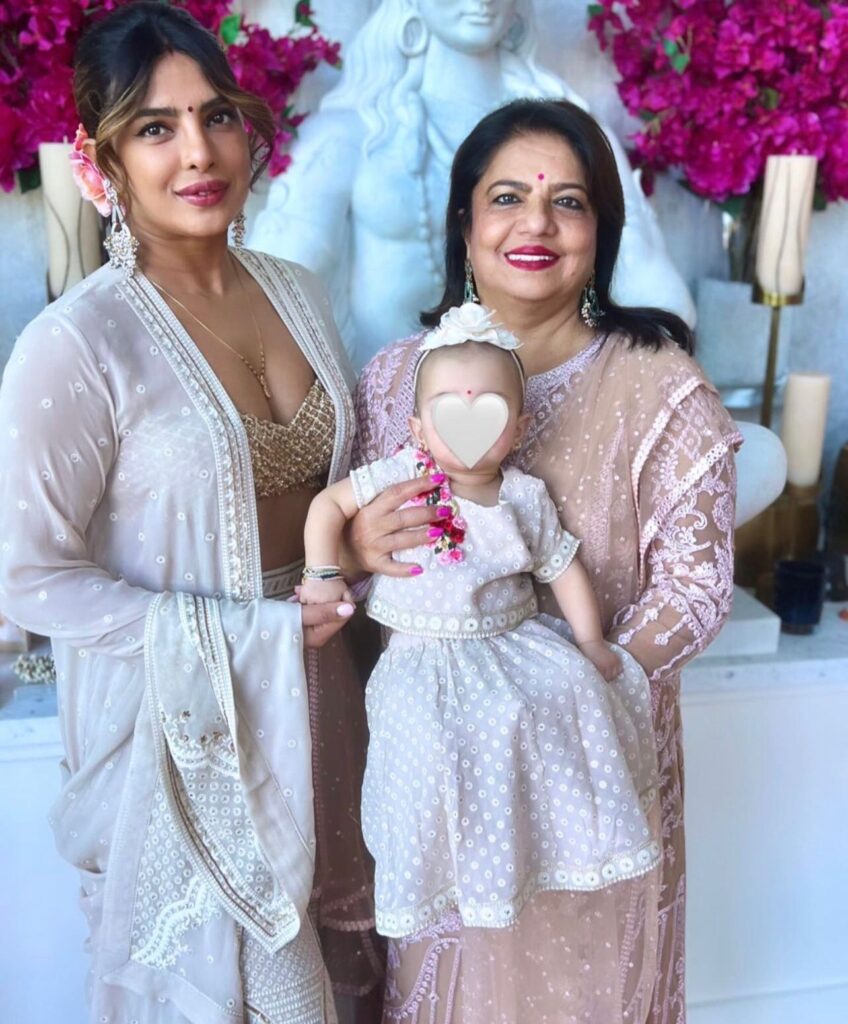 Moreover, Chopra shared a Dewali picture with her mother while holding her granddaughter Malti with a pulsating smile.