Lifestyle
Why you must be patient with Conch Piercing?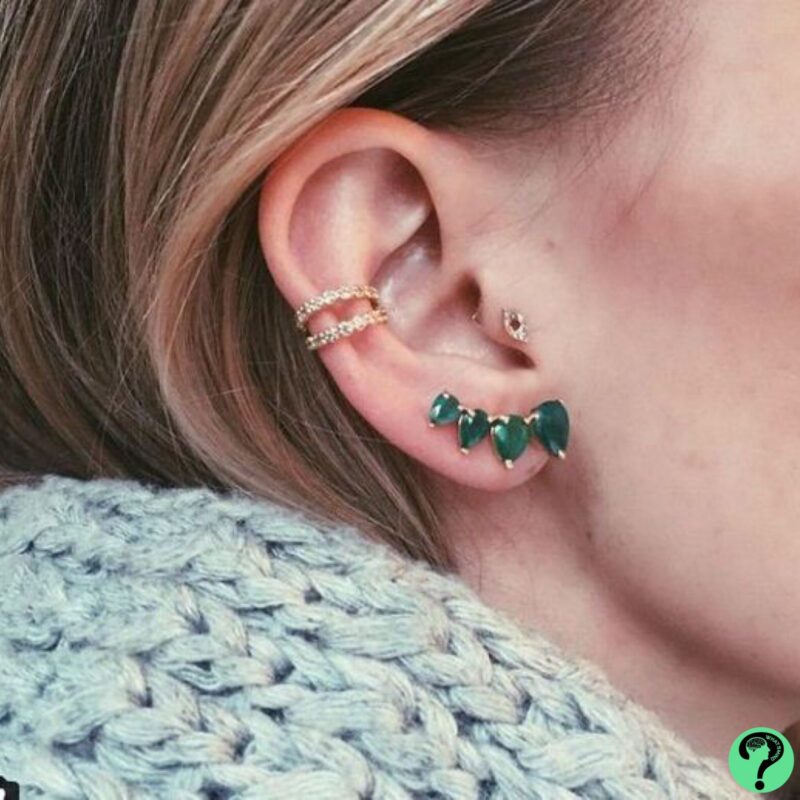 While choosing cartilage piercings, the conch piercing is a satisfactorily excellent option, but like all the piercings, aftercare is mandatory. You must weigh the pros and cons before you select a piercing. The conch location provides a lot of space for your creativity regarding jewelry. In the articles, all the things have been mentioned that you must know before you go for a conch piercing.
piercing 
The conch is typically pronounced as 'konk', the piercing generally is done in the center portion of ear cartilage. It is considered to be one of the most personalized piercings as it is similar to that of a conch shell.
While selecting this piercing, inner conch and outer conch could be selected.
The inner is located in lower cartilage and usually, the stud is preferred over here. For the outer conch, in the upper cartilage, a large hoop is one dapper option.
Procedure
Conch piercing could be done by two different methods, despite a person choosing an inner conch or an outer conch.
Piercing using a needle is the most frequent practice adopted by piercers. The selected area is cleaned and marked, the needle is inserted along with jewelry following behind and done. The process takes approximately 4-5 minutes.
If a person wants to go for extravagant jewelry then the piercer suggests a dermal punch where a portion of cartilage is removed using a small device.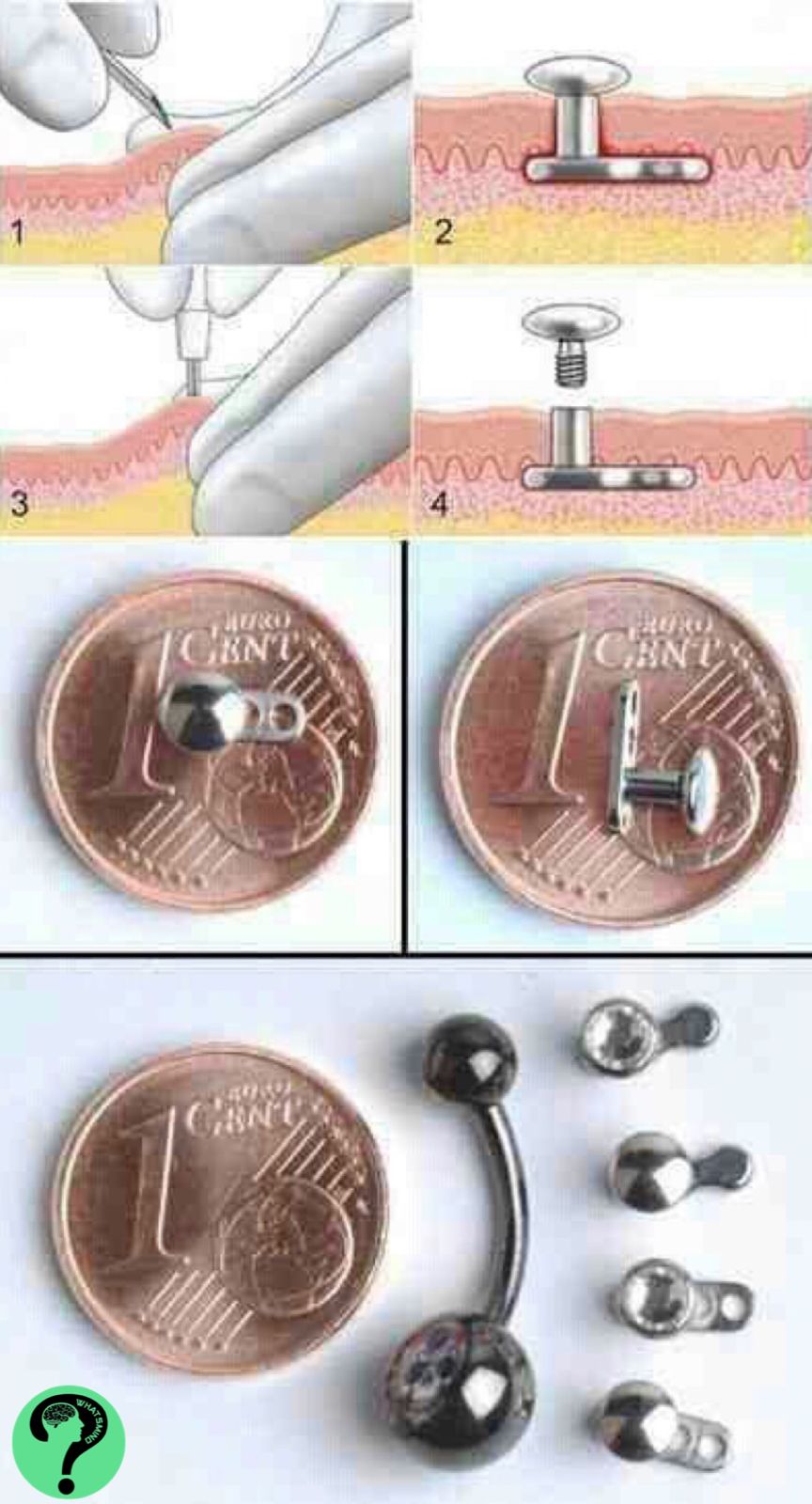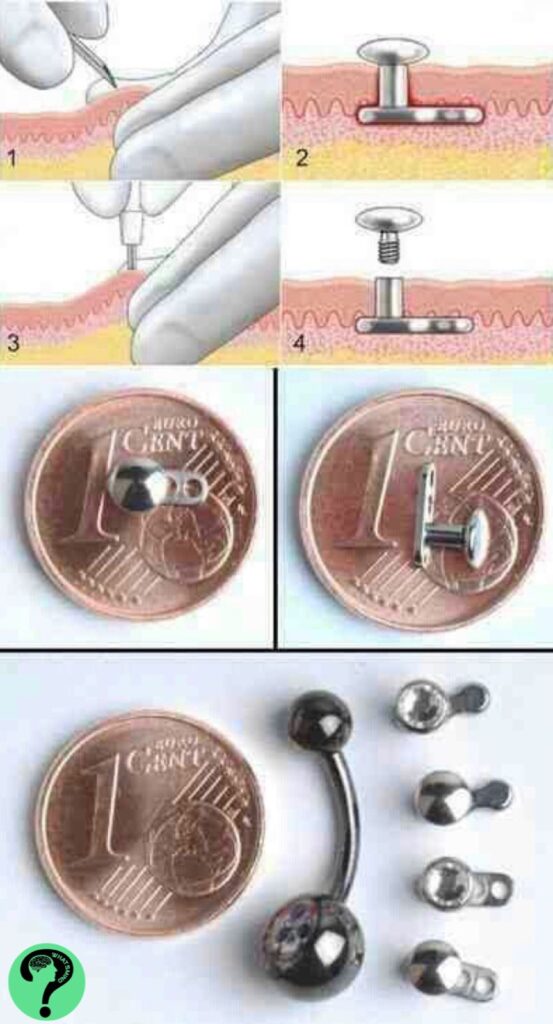 The procedure steps are the same, despite using different methods. The steps are following: 
The area must be cleaned so any infection or bump could be prevented.
The position will be marked using a marker. Double-check the location to make sure that it is there where you want it to be.
The area is pierced either by a needle or the dermal punch.
Jewelry is placed finally by fitting into the hole.
A slight pressure is applied to suppress bleeding.
The area is cleaned once again to clean off any remaining blood or risk of complication.
Healing process
Conch Piercing takes a longer time to heal than other skin areas but still, the healing time may vary from individual to individual. It may take from 3 months to a year depending upon a person's aftercare.
Cleaning of conch piercing
Such piercing is said to be painful and may take a bit longer than others to heal approximately 4-12 months. So care is necessary to prevent infections and pus formation.
Different piercers give different instructions for aftercare. Some suggest using a saline solution with a clean guide. Some recommend using gentler soap which could be easily rinsed off after proper lathering. Avoid using abrasive cleansers around the freshly pierced area.
Personal hygiene is extremely important so he must wash his hands before touching a particular area. Proper cleaning should be carried out for a whole year even if the area has healed.
Merits of having conch piercing
Few people who have conch piercing have revealed that such piercing may relieve pain from certain conditions such as anxiety and migraine.  
While discussing the relationship between anxiety and piercing, mostly cartilage piercing has been the moot point.
Cartilage piercing helps to relieve migraine pain and due to stimulation, homeostasis is balanced and internal conditions remain stable.
People have claimed that conch piercing has alleviated pain in their migraine, but there is insufficient scientific evidence to back this fact.
Research is necessary to prove this claim which is under scrutiny, and scientists have mostly related the positive effects of Daith piercing, but as both are cartilage piercing, so there could be similarities.
Possible demerits
While adopting conch piercing, you may have to deal with some drawbacks and complexities.
Piercing bumps
Piercing may lead to an abscess which is pus formation, accumulation of collagen, scar tissue, a pimple right beside the piercing hole, and dermatitis may cause due to sensitivity to the metal.
Infection
Cartilage piercing is more prone to infection than others including, nose, septum piercing, Helix, industrial piercing, and most definitely earlobe piercing. Infected piercing can be bothersome as it causes searing pain. To treat infection, a person will have to rely on antibiotics.   
The symptoms of infection may include, throbbing pain, redness or inflammation around the piercing hole, yellow fluid coming out of the piercing, nausea, and fever.
The symptoms may last for a week or maybe longer than that. Avoid removing jewelry in that period as the pus will spread more around the area.
Swelling
Typical Swelling or inflammation occurs is due to the body's wound. The ear may look bruised, and puffy but it will disappear after a few days. So, no worries!
How much does it cost?
The cost of a conch piercing may range from $30 to $90. You should prefer experience over cost if you want a scar-free piercing as the cartilage piercing is highly prone to infections and bumps.
Avoid piercing with a Gun, as your piercer will not give dough of experience and may damage your ear.
Which jewelry is recommended?
The jewelry style is usually recommended by the professional piercer as what will best suit a person and his piercing. The option which is usually given include:
Hoops: It is not something that is widely suggested as it has a higher chance of moving around and getting caught either with clothing or sheets and put pressure on the piercing and disturbing the healing process. But after the piercing has completely healed, so yeah you can choose them as they look super chic! 
Bars: A relatively good option as it allows some space for swelling and be cleaned quite easily.  
Studs: Studs suggested for particularly conch piercing are different as they are flat at the back and don't poke into the side of a person's head.  
The safe metals which are recommended for newly pierced ears by professionals are,
Gold: 14-carat or higher than that, of any color either, yellow, white, or rose gold is safe for piercing as they don't scratch and doesn't release nickel.  
Platinum: However, platinum is one costly option, and is the most precious one for your adorable piercing.
Glass: Several types of glass i.e., fused quartz glass, lead-free soda-lime glass, and lead-free borosilicate glass are considered safe to be worn.
Titanium: This is rather a lightweight option for your new piercing and safer for people who are prone to nickel allergy.
Niobium: This metal has a resemblance to titanium but provides a plethora of colors.
Post-piercing care routine
There is less blood flow in the cartilage in contrast to other body parts i.e., the earlobe or lip. So the healing time is different.
There are a few tips that you need to consider in cartilage healing, most specifically conch.
Keep the piercing clean & dry: Cartilage piercings are more prone to infection, bumps, and other healing complexities. Aftercare is a must, and the piercing must be clean and free from dirt, wax that accumulates inside, and dead skin. One is recommended to use clean pillowcases and sheets daily.
Be discrete with foreign objects: In the initial days after piercing, keep your ear away from things that could be a source of any harm. Even earbuds, hats, caps, and hair could make your ears prone to bacterial infections. Let your piercing heal without any disturbance and pressure.
Avoid putting pressure on the jewelry: Around the newly pierced site, when the jewelry is moved frequently, it can scar and worse become a cause of bump over there, which looks absurd and ugly. Avoid twisting jewelry and not sleep over it.
FAQs on conch piercing
What is conch piercing?
The piercing takes place in the middle portion of the ear cartilage either by a needle or a dermal punch.
Is conch piercing painful?
It may be painful if there's no proper aftercare and bumps and infections have arisen.
How much do the piercers charge for conch piercing?
The charges vary as per the piercer and the piercing studio, but usually, the price falls between $30-$90.
Why you should go for a conch piercing?
The cartilage piercing has proved to alleviate migraine severity and anxiety. Besides that, it looks dope.
How much time conch piercing takes to heal?
As the cartilage piercing takes longer to heal, the healing time varies usually between 3 months to a whole year.  
For more articles click here