Celebrity
Dr. Ildaura Murillo-Rohde: Pioneer of the Hispanic Nursing Field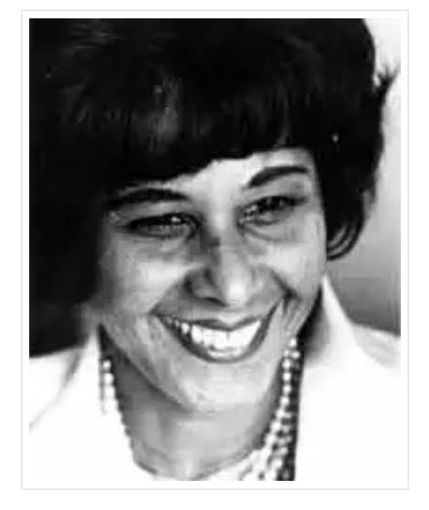 Who does not know Dr. Ildaura Murillo-Rohde in the field of Hispanic Nursing? Probably, most people around the world know her for her remarkable achievements.
To elaborate further, the deceased Panamanian-American nurse paved the path for several budding Hispanic nurses. She possessed various achievements and respect in her name due to her devotion to this field and academia. She will forever remain in history as a legend.
Biography of Dr. Ildaura Murillo-Rohde
Dr. Ildaura Murillo-Rohde was born in 1920 in Panama, although the unerring date of birth remains unknown. She holds Panamanian nationality.
She migrates to the United States of America in 1945.
Education
She earned her nursing diploma from the Medical and Surgical Hospital School of Nursing in 1948. Ildaura started her nursing career in San Antonio, Texas, but came across several other Hispanic nurses to serve the community while assisting them.
Murillo-Rohde further pursued to receive an undergraduate degree in psychiatric mental health nursing by enrolling at Columbia University in 1953.
Dr. Ildaura carried on her education by achieving a Masters and Doctorate from New York University. Following that, in 1971, she accomplished the title of being the first Hispanic nurse who was awarded a Ph.D.
Her thesis, and appraisal which was written by a type-writer as was mandatory during that time, was on the correspondence between Puerto Rican mother-son interpersonal compatibility. Due to her capabilities, she was assigned as an analyst of federal research and education grants in Washington, D.C., and felt the inadequacy of Hispanic nurses in research, academia, or policy settings who could Council lawmakers on health care concerns of Hispanic communities. She voiced out her concern:
"I saw that I was the only Hispanic nurse who was going to Washington to work with the federal government, review research and education grants, etc. There was nobody else. I looked behind me and thought: 'Where are my people "
She adjoins with Bellevue Psychiatric Hospital, where she assists in the recovery of the traumatized Puerto Rican soldiers from the Korean War diagnosed with 'Puerto Rican syndrome.' Later on, she was then hired in Wayne County General Hospital's Psychiatric Division in Michigan before moving back to New York to open Elmhurst General Hospital's first psychiatric division in Queens.
Family
The information on Dr. Ildaura's family has been available on the internet yet. There's no data being tracked down concerning her children and husband.
Dr. Ildaura was titled the living legend of the American Institute of Nursing in 1994.
Her utmost devotion to the therapeutic and nursing field as both a teacher and nurse is admirable. It left no doubt then that she will be equally affectionate towards her own family and husband.
Despite her family's identity remaining under the covers but is certain that her children and husband will be elated by her tremendous accomplishments and the work, she has done for the Hispanic community.
The media coverage of her children remains scarce.
Rohde is not her maiden name which insinuates she has children. But the possibility of her having no children remains. Dr. Ildaura has worked diligently at UNICEF, which pivots on providing funding to the children.
She remains the permanent representative of the UN (United Nation) for UNICEF. She used to dote on children and loved to spend time with them, but the verification of her having her children remains inadequate.
Career
Dr. Ildaura, the late Panamanian-American nurse who established the National Association of Hispanic Nurses (NAHN), in commemoration of National Hispanic Heritage Month.
Murillo-Rohde was appointed as the consultant of WHO (World Health Organization), and the representative of UNICEF (United Nations Children's Fund). She has this aim to aid Latinas in securing their education and to serve the Hispanic community.
Dr. Ildaura was an active member of ANA (American Nurse Association) and was motivated to instigate NAHN in 1975 because the former Association failed to meet the needs of Latino nurses.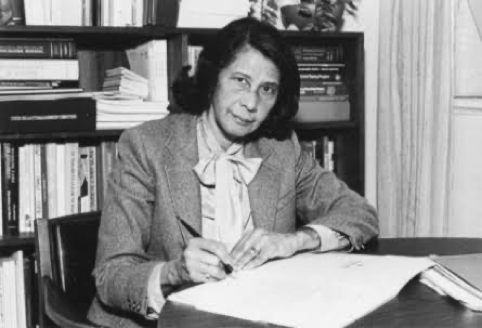 Following the long line of Murillo-Rohde's career, she was appointed as the Dean and Professor Emeritus of Nursing at the State University of New York School of Nursing in Brooklyn and reverently the Associate Dean of the School of Nursing at the University of Washington in Seattle.
She gave a helping hand as a psychiatric consultant to the Guatemalan government by the World Health Organization where she launched a pilot program to provide training to the personnel in psychiatric care, was hailed as a Living Legend by the American Academy of Nursing, and most recently, was celebrated by Google due to her diligence and achievements.
Throughout her career whether as a nurse or a Professor, Dr. Ildaura remains an ingenious author who actively contributes to the literature concerning her Hispanic experiences. She has written several research articles naming: The Addict as an Inpatient in 1963, Family Life Among Mainland Puerto Ricans in New York City Slums in 1976, Cultural Sensitivity in the Care of the Hispanic Patient in 1979, Chicano Aging and Mental Health in 1983, and Cultural Perspectives in Family Therapy in 1985.
Achievements
Dr. Ildaura always appeared carrying off an orchid which was reverently and admiringly given off by her members to her, and she always attended NAHN conferences as long as her health allowed her to do so.
The Dr. Ildaura Murillo-Rohde Award for Education Excellence by a Hispanic R.N. in her honor was provided to all the NAHN members who have performed exceptionally in scholarships and or nursing education.
Her exceptional service in nursing education, research, and practice is applauded as her selfless commitment to nursing excellence and improvement.
NAHN has nominated this wonderful nurse for her achievements and devotion in this peculiar career.
She has been a constant inspiration for everyone who used to know her, she specialized in psychiatric nursing and tutored at several universities.
She served in World Health Organization as a consultant for the Taiwanese government
She was designated as the International Federation of Business and Professional Women's Permanent UN Representative to UNICEF,
She proves to be a renowned living legend to the American Institute of Nursing.
Cause of Death
Dr. Ildaura Murillo-Rohde succumbed to death at the age of 89 in Panama at her Birthplace on September 6, 2010. However, the actual cause of her death remains under the covers.
She still reminisces as a pioneer in the nursing field. The National Affiliation of Hispanic medical Attendants (NAHN) gives an endowment and an instructive greatness endowment in the honor of Dr. Ildaura Murillo-Rohde.
As she was 89 years old and had lived quite an excruciating lifestyle, it is safe to assume she may be passed away because of waning old age.
Net worth
By keeping into consideration the popularity of Dr. Ildaura's biography, she had an approximate net worth ranging from $1 million to $5 million.
She possibly would have earned a satisfactory fortune through her plethora of works.
FAQs on Dr. Ildaura Murillo-Rohde
Who is Dr. Ildaura Murillo-Rohde?
She is the late Panamanian-American nurse, professor, and researcher who possessed several achievements and is called the pioneer of the nursing field.
Why is Dr. Ildaura Murillo-Rohde called the living legend?
She is named a living legend by the American Institute of Nursing due to her admirable efforts in providing consultation to the burgeoning nurses and other related personnel.
How Dr. Ildaura Murillo-Rohde died?
Her actual death cause is unknown, but the closest opinion will be the old age of the super lady.
Is Dr. Ildaura Murillo-Rohde the first Hispanic nurse?
She is a pioneer and is honored as the first Hispanic nurse.
Does Dr. Ildaura Murillo-Rohde founded the NAHN?
Yes, she founded the National Association of Hispanic Nurses.
For more information, visit whatsmind.com