Trending
Trendy Long Skirts Ideas For Women In 2022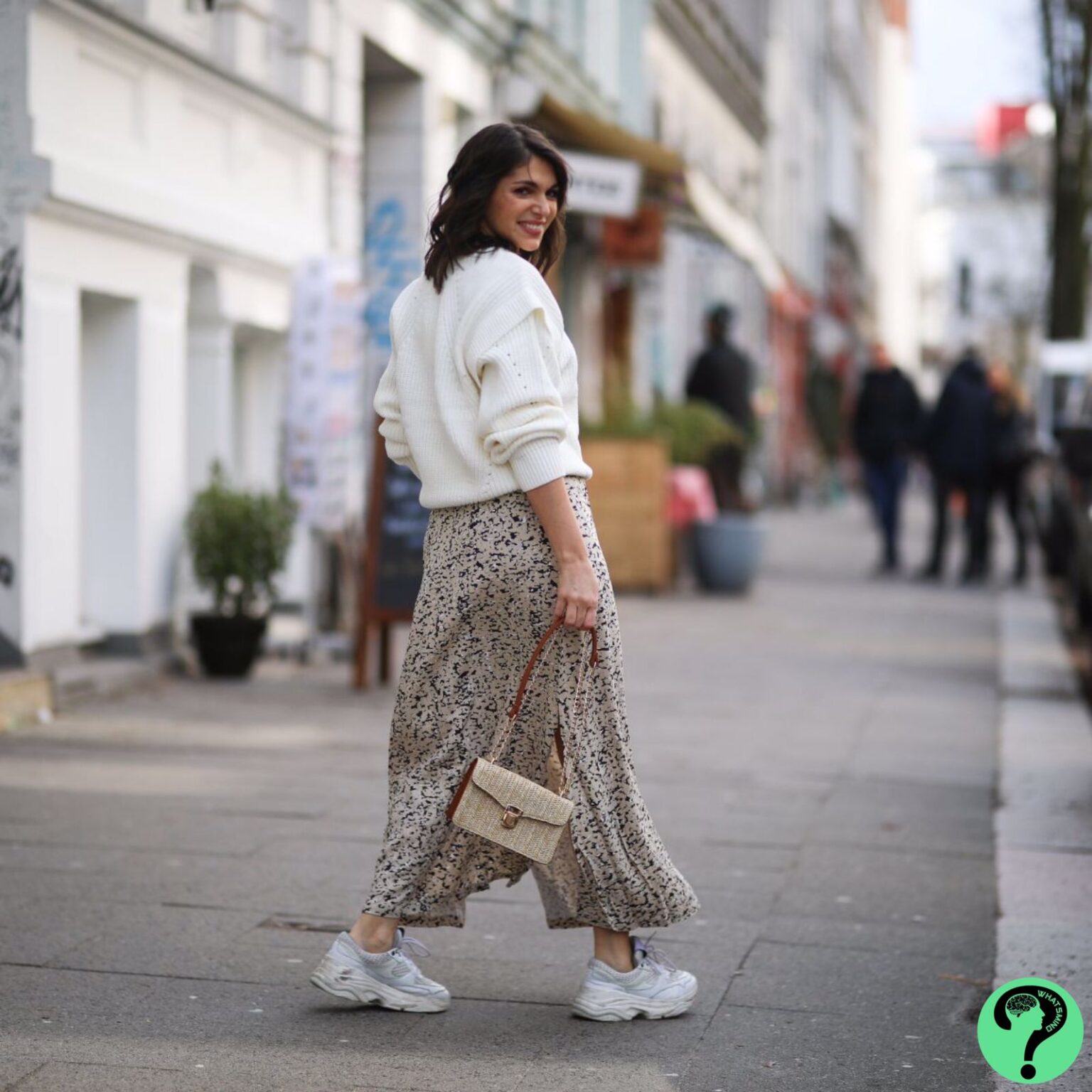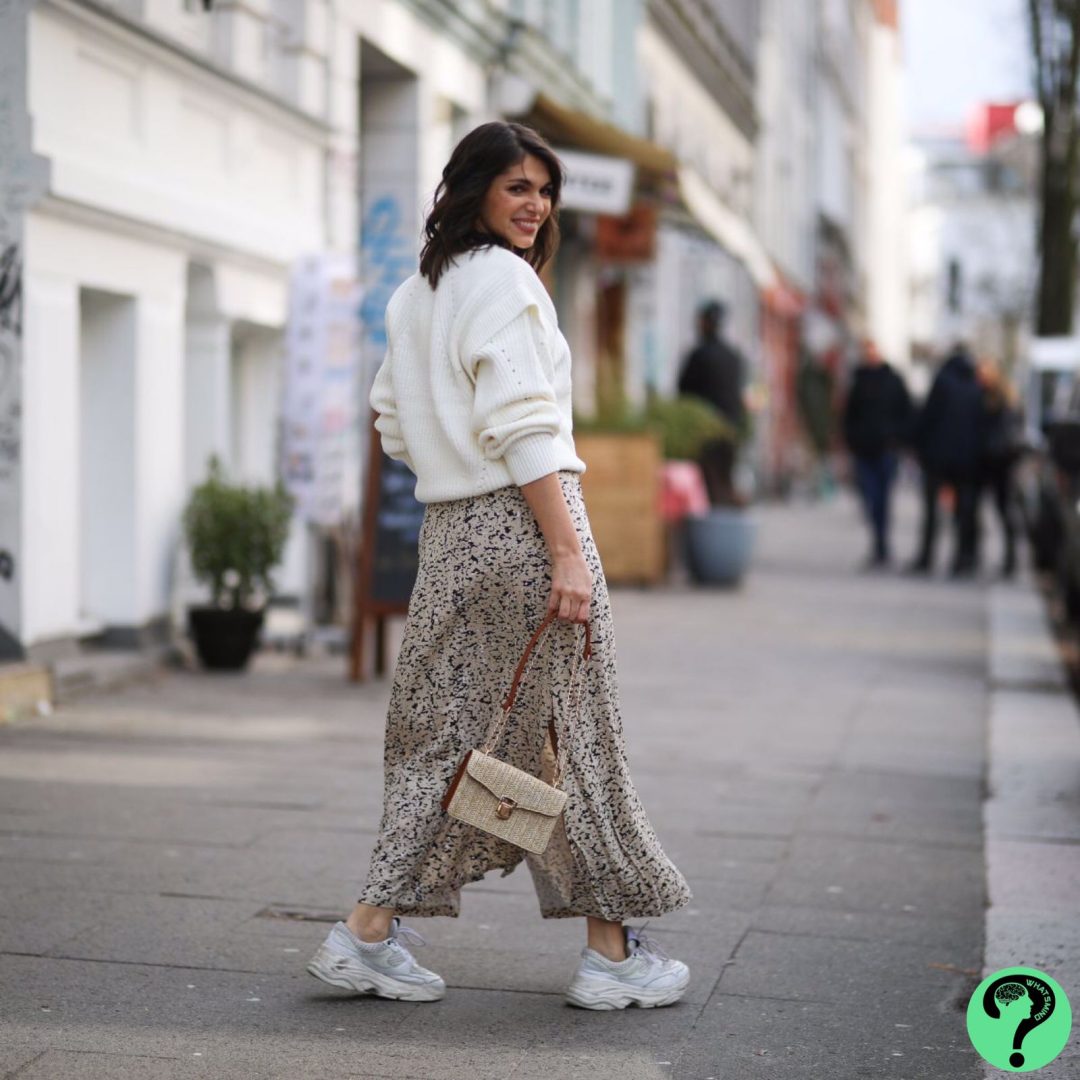 A long-skirt or a maxi-skirt is a versatile and sophisticated wardrobe style to wear year-round. Maxi-skirts made their comeback a few years ago. Long skirts are taking the center of the stage. Moreover, long skirts are easy, breezy, and super dressy to carry rather than the minis. 
We are thankful for the lightweight fabric and breezy silhouette, making it comfy and stylish to wear a maxi skirt. Around 80% of women used to think that these skirts are old-fashioned, but trends are changing. Even fashion stars like to wear long skirts. 
Indeed, maxi-skirts are becoming trendy, breezy, and wonderful to wear with a full-chick look.
Women can rely on the maxi-skirts for an elegant look. They love to pair it with a white tank top, a cardigan, or a sleeveless top.
In this article, you will learn how to style a long skirt for different occasions and seasons and how it can be worn elegantly for all body types and shapes.
Firstly, we will discuss some valuable tips for styling long skirts. Let's have a look at the article to discover all!
Tips to Style Long Skirts for Women
Learn how to style a maxi-skirt with the following tips:
Dress up your skirt with high heels
Wear a fitted top with a contrast flowy skirt
Finish the look with a blazer
Wear it with sneakers to make it casual looking and comfy
For fun, a look wear it with bold prints
Embracing the sleek and monochromatic look, wear it with a white or black top
In winters, pair it with a pullover sweater or a cardigan
To look more stylish and formal, wear it with an off-shoulder top
Trending Long Skirt Ideas for Women
Let's learn how to wear different styles of tops to make them more trendy and stylish:
Long Skirts with Crop Tops
Long skirts are available in all sizes, shapes, prints, and colors. The golden rule of wearing these skirts is 'less is more". Always go for solid round necks or tops to wear with floral or platted long maxi-skirts. Wear a statement necklace and take an embellished sling bag for a perfect elegant look.
You can wear a net top or a graphic tee with a long skirt according to your personality.
Voluminous chiffon maxi skirts look fashionable when paired with a V-neck or crop top.
In winter, wear it with ankle-high boots and a knit team for a chic look.
Long Skirts with Black Tops
When you are going out at night, opt to wear a black top with long skirts. Metallic and sequenced skirts look so graceful at night and stylish with a black fitted crop top; they always look stellar.
As you know, black is considered to look slimmer. There is another combination black crop top with a black maxi. It always looked so stylish and gave a chic look. For instance, Kim Kardashian loves to wear a fitted black crop top with a long black maxi.
Long Skirts with White Tops
White shirts are for a day out: wear white tops or any classic, floral, printed, or long striped skirt to make your dressing more stylish and colorful.
Women can pair it with graphic tees, a white crop top, or a white boxer shirt with a long floral skirt. As mentioned above, both styles suit all body shapes, sizes, and colors. White and black looks good on all.
Long Skirts and Shirts Look
Women can carry one of the most structured and chic looks for the office, hi-tea, or formal meetings with in-laws. Indeed, causal white printed, floral, striped shirts look structured with long skirts look the best.
For formal business or office meetings, choose well-fitted black, grey, nude, or white skirts with a blazer, cardigan, studded necklace, and high heels for a more elegant style statement.
Choose flowy skirts for wearing with jackets. You can opt for denim or leather jackets without hunting for other tops. Furthermore, pairing it with a denim jacket is an ever-versatile style. You can opt for any maxi color with black or grey on a tan leather jacket. With a basic solid color long skirt, choose metallic, blue, or green leather jackets.
Mandarin blouse and tie-up blouse with bows look trendy and fabulous with a well-fitted maxi skirt. It is one of the best outfits for kitty parties and other formal events. The blouse should be well-fitted, not over the top. Interestingly, pairing it with raw silk will be stylish and perfect for parties.
Also read: Winter Clothes
How to Wear Long Skirts on Special Occasions?
For special occasions, dress up with some designer wear. Do not choose something casually worn. Go for a velvet maxi with a silk blouse, which will be a graceful pair. Or you can choose slim-fitting skirts that look more elegant at casual events.
How to Wear a Long Skirt on a Curvy Body?
Women with curvy bodies can go for vertical design maxi skirts, which can hide their wide hips and make them longer and leaner.
Don't opt for elasticized skirts with lots of material as they will make you look curvier.
How to Style Long Skirts For Women in Winters?
Wear long skirts with ankle boots or chunky heels if you have to walk for a distance or slim heels if you go in a car to a restaurant or some party.
You can carry long skirts with camel coats, long cardigans, or soft, luxurious polo tops.
How to Style Long Skirts For Women in Summer?
Opt for the lightweight floral fabric with tees, crop tops, plain white or black tops, or graphic tees. Boxer shirts also look stylish.
Forget not to note that the button-down shirts look so fabulous in summer.
Conclusion
After having a thorough discussion on long skirts for women, we can say that long skirts are the center of the stage. This article discusses many styles of dressing casually with a maxi skirt day and night for events, occasions, and business gatherings. Long skirts look so trendy and classy for all the events and seasons.
It's up to you how you would like to pair them up and carry them with elegance. It's exciting that black and white skirts look so classy and fabulous for all women of any shape, size, and color. Unarguably, the black and white combination is suitable for all.
For more info contact at Gmail