Celebrity
Why did Brandon Swanson Perplexing Disappear?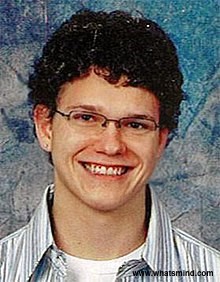 Brandon Swanson who had completed the first year of his college in May 2018 and was celebrating with his friends, when at night he was returning back to his parent's house in Marshall, but his car stuck in a ditch, and he never returned back.
There are several theories on his baffling disappearance and no one knows what went wrong that Brandon never found his way back home.
Brandon Swanson was a young fellow with brown hair and striking blue eyes. He has pierced ears and used to wear studs. He has a small scar just above his left eye. He's legally blind from the left eye and used to wear black wire-framed glasses.
Brandon Swanson Clothing
At the time of his disappearance, Brandon Swanson was wearing a white t-shirt and a striped blue polo sweatshirt over it, which is paired with baggy blue jeans. He was wearing off the black zip-up jacket with a hood and emblem on the back.
Along with that, he had a white Minnesota baseball cap on his head. He was wearing white sneakers and a heavy sterling necklace on his neck and as his ears were pierced, he was wearing silver studs in each ear.
Brandon Swanson's Headed off to His Parent's Home
Brandon is a 19-years old college student who completed his freshman year at Minnesota West Community and Technical College. His friends threw a party at one of their houses at Canby, which he enjoyed to the fullest and had a few drinks, later on, he went on to bid farewell to another friend and had an additional shot of whiskey. As per witnesses, and his friend's statement "He didn't appear to be intoxicated."
After midnight, Brandon went on the way to his parent's house which is located in Marshall, it was 30 minutes drive from Canby to Marshall and was a direct route by Highway 68.
But unfortunately, at 1:15 am, his car got stuck in a ditch and he called his friends for rescuing him but they didn't answer apparently, they crashed on their frat party, so lastly, he called off his parents at 1:54 am to let them know about the sudden mishap and that he needed a ride home, his parents immediately agreed to come and decided to flashlights at reaching on decided location.
Upon reaching the location, his mother Annette flashed a light but her action was not reciprocated by his son, she called him and informed him that they have arrived to which Brandon said he is flashing his light as well, they could even hear the sound of his flashlights but they couldn't see him.  
After a bit of fussing between son and mom, Brandon informed that he has seen Lynd's town lights and was on his way to town and will meet them there, and Brandon's dad Brian and he himself were on a phone call throughout, which Brandon said he is taking gravel route instead of the highway as it was apparently a quicker route.  
Along the gravel roads, he was walking on feet and told his dad that he had come across two fence lines and there was the noise of running water behind him, and a few seconds after he said "Oh Shit!" and the call got disconnected. Their parents called him numerous times but that always went to voicemail.
Search Action for Brandon Swanson's Disappearance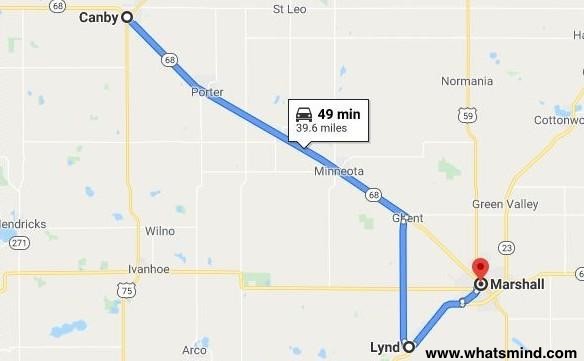 At around 6:30 in the morning, Brandon's parents called off the police to file a missing report for their son. Police didn't take this into consideration and asked them to wait a while as he was 19 years old and it was usual for young people to venture somewhere without telling their parents.  
However, when at noon, Brandon's phone records were analyzed, Brandon was near Porter, Minnesota not Lynd as he was telling his parents.
At 12:30 pm, the search for Brandon Swanson started, which led them towards Brandon's Chevrolet Lumina Sedan on the borders of Lincoln, Yellow medicine river, and Lyon counties, but Brandon was nowhere to be found. There was no sign of physical injury on the vehicle which was found.
Several months after that, the search party i.e., volunteers, emergency personnel, and other law enforcement workers searched for Brandon's disappearance in all the possible areas but no clue was found, and definitely not a body.  
Theories Spun Around Brandon Swanson's Disappearance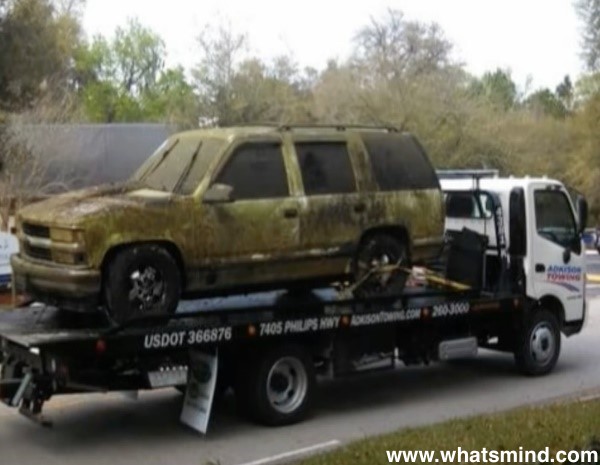 As the Yellow medicine river was searched, no traces of Brandon Swanson's body were found, which led to this assumption that somehow Brandon had made it out of the river alive and walked off to somewhere else. Or maybe he died of hypothermia as the temperature was below 40 degrees, or his body was gone somewhere far away by water flow. Authorities believe no villainy was involved.
A volunteer firefighter Darrin E. Delzer also speculated a theory by considering several things concerning Brandon's case, he stated that Brandon was blind in one eye and when he left the car, he wasn't wearing his glasses. He said to his father on a phone call that there is no other fence but right after that he said "Oh shit!!", so maybe he has slipped and fallen into a well.   
Some theories suggest he might have gone somewhere far away deliberately and is now living under a new identity, but the probability is too less as he was calling his friends and family.
There is speculation that he might have a mental breakdown, but his parents negate this hypothesis by saying that he was lucid when they talked to him last time and he has no history of any mental illness.
Another theory is that he might have hit a car and the driver panicked and disposed of his body somewhere.
Also read: Kala Brown
Brandon Swanson's Law
Brandon's law was signed off by Minnesota governor Tim Pawlenty on May 7, 2009, and the law was affected by July 1st, 2009.
The law stated that a report will be taken immediately after a person has gone missed without further delay or regardless of the person's age especially when dangerous circumstances are involved. A preliminary investigation must be conducted that whether the person has gone missed or not and whether the person has been endangered or not.
The notification will be sent promptly after the investigation to all law enforcement agencies and it also clarified that the agency is taking report as the lead agency in the investigation (Brandon's law).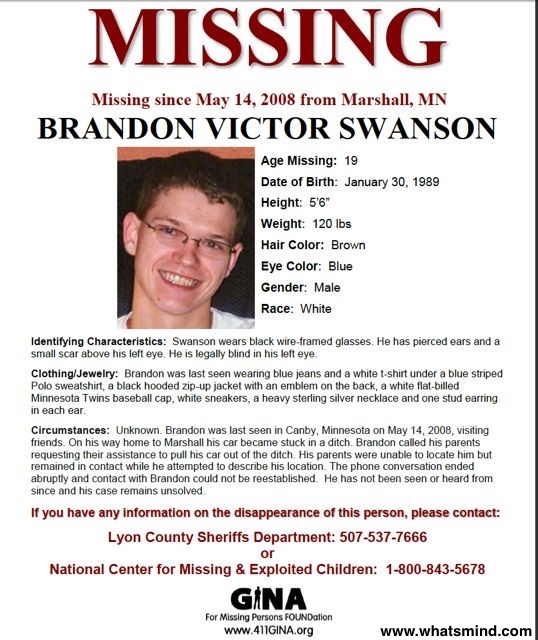 FAQs on Brandon Swanson
Who is Brandon Swanson?
Brandon was 19 years old college student who went missing in May 2008, but his baffling disappearance case has not yet been solved.
Why has Brandon gone missing?
There are several theories and speculation regarding Bran's disappearance but all are dead-end and nothing led towards him.
What did he look like? 
Brandon has brown hair and blue eyes, he is legally blind in one eye so he always used to wear glasses, and has silver studs in each of his ears at the time of disappearance.  
What happened to Brandon Swanson when he left the party?
When Brandon left the party and was headed to his parent's home, his car got stuck in a ditch, he initially called his friends but no one picked up, so he called his parents and asked them for a ride back home.
Where do Brandon's parents live?
Brandon's parents live in Marshall which was 30 minutes drive from Canby where Brandon was attending the party.
Where Brandon Swanson's car was found?
Brandon's Chevrolet Lumina Sedan was found on the borders of Lincoln, Yellow medicine river, and Lyon countries, but there was no sign of Brandon there.  

For more information, visit whatsmind.com