Trending
Snapchat Planets: Premium Feature to Use in 2023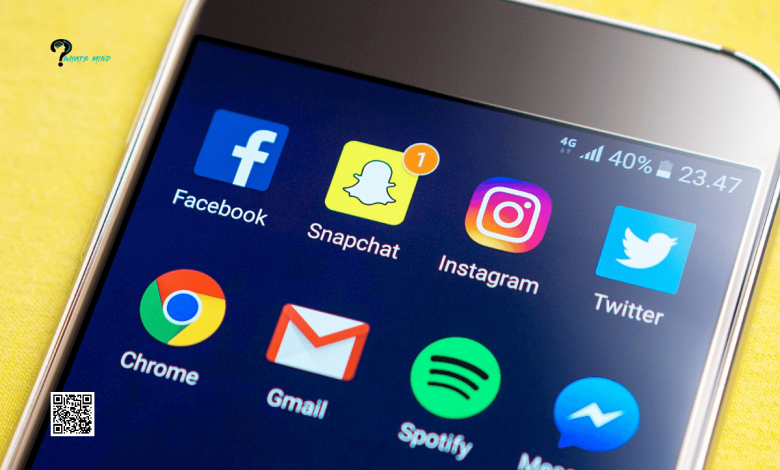 Are you a Snapchat user? Surely, you will be. I'm one of you as well. It is good to say that Snapchat has become the addiction of the current generation. It does not matter from which age group you belong to, but I have seen even people of 45+ age using Snapchat and sharing snap streaks with their friends.
This is quite interesting! We all know Snapchat comes up with numerous classic features. Although, some of them are free others are paid. If I talk about the Snapchat premium features then one of the most unique features Snapchat added is "Snapchat Planets".
Like me, others are curious to know about Snapchat planets. How can we activate our Snapchat Plus? Their cost? And what to know about the friendship level in Snapchat planets.
To, start with this, we start with the Snapchat planets. Excited to know about this? Let's get started!
What is Snapchat Planets?
Snapchat planets are one of the unique features of the Snapchat. Like other Snapchat features, this is also getting the attention of all Snapchat users. Snapchat has added a list of all the planets in its app. The reason is mind-blowing! We know each planet is at a specific distance from other planets.
Like starting from the sun, the nearest is Mercury and Neptune comes last. Similarly, Snapchat has adopted this concept as well. One of your friends will be nearest to you like Mercury and another will be away from you like Neptune.
So, this premium feature has hooked up half of the Snapchat audience to this paid feature. Isn't it interesting?
Snapchat Planets Order in Detail
As mentioned earlier, Snapchat shows the level of your friendship with others as the level of planets is regarding distance. So, the Sun is you in the Snapchat there are 8 friends close to you like 8 other planets around the sun. Let us understand how Snapchat planets are comparable with nature's solar system.
Mercury (Closest Friend)
Mercury is the closest planet to the sun. Although it is smaller but very close to the sun. So, if you are using Snapchat planets and having a Mercury relation with your friend it means that friend is very dear to you. But not sure if you are their close friend or not.
Venus (Second Closest Friend)
Venus is the second closest planet to the sun. It is bigger in size than the Mercury. So, on Snapchat, if your friend is Venus to you it means He\She is second dearest to you. Who is your Venus in Snapchat planets?
Earth (Third Closest Friend)
Earth is the third planet away from the Sun. So, Snapchat Planet is talking about your third closest friend. On the flip side, Earth and the Sun are being used in poetry and other books as well. But, Snapchat planets say that friend is your third closest friend.
Mars (Forth Closest Friend)
Mars is away from the sun in a solar system. Obviously. Smaller than the earth and away from the sun. So, the planets are increasing but the level of friendship is decreasing. If someone is your Mars, it means your fourth best friend.
Jupiter (Fifth Closest Friend)
Jupiter is at fifth far planet from the sun. In Snapchat Planets, it shows your fifth best friend in your friend list.
Saturn (Sixth Closest Friend)
Saturn is the third last planet to the Sun in the Solar system. In the Snapchat planets, it means the same as well. If someone is Saturn of you on Snapchat planet, it means He\She is not much fast friend of you.
Uranus (Seventh Closest Friend)
Uranus is the second last planet away from the Sun. In Snapchat Planets, if someone is your Uranus means that He\She is not your fast friend. It feels bad, Right?
Neptune (Eight Closest Friend)
Neptune is the last planet to the Sun. It is not smaller and not a big planet. In Snapchat planet, Neptune is the last close friend to you as it is the last planet in the Solar system.
So, these are the 8 planets near the Sun. Thus, in the Snapchat planets, these are the 8 planets and you are the Sun in this. This is also interesting to note that, your friends will be given the specific Planet name on the basis of snap streaks they send or the chat they do on Snapchat.
For example, if you are talking with your friends much on Snapchat or they are sending you snap streaks then they will be Mercury to you and vice versa for Neptune. Here, I hope you are fully cleared with the concept of Snapchat Planets.
Did you ever wonder what S means on Snapchat? Read here!
How to Activate Snapchat's Planet Feature?
After knowing this premium feature of Snapchat, you will definitely want to activate your premium feature as well. I have done mine too, Kudos!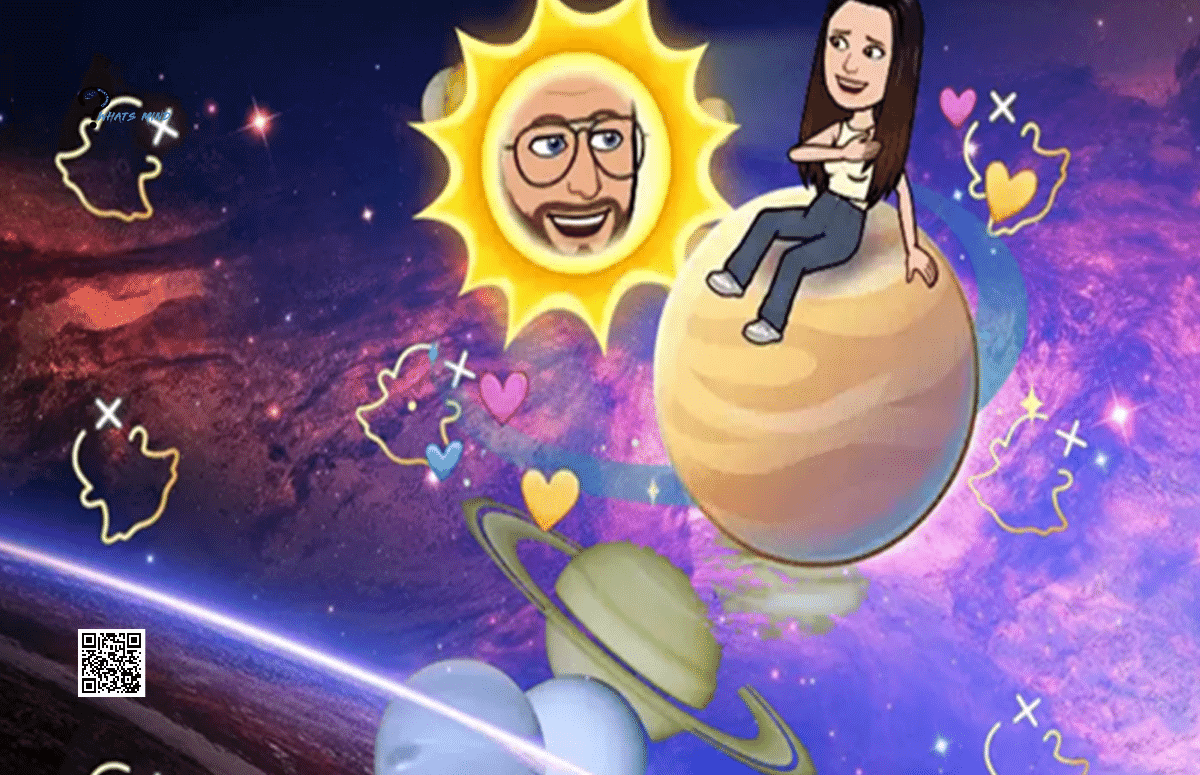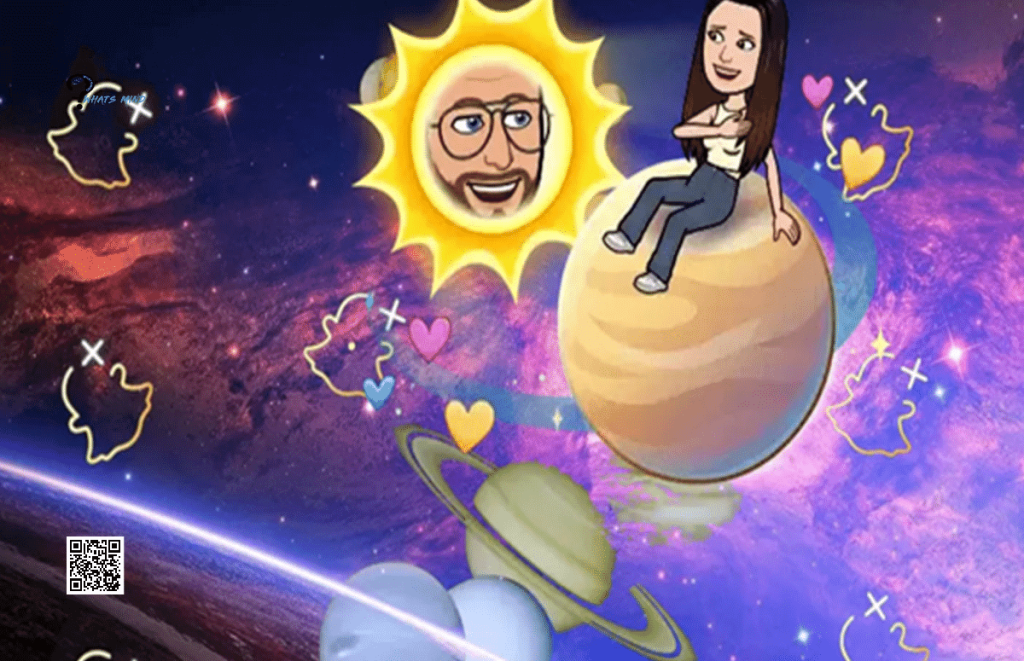 There are some simple steps you need to follow to activate your Snapchat Planets feature. It is of much fun to use this feature. So, the steps are:
Click on your Snapchat profile icon.
Scroll down and you will the "Snapchat Plus" button there.
Click on the Snapchat Plus button.
Now, you will be seeing all the paid features of the Snapchat.
Search for the "Solar System" slot there. On clicking, it will show you a demonstration.
Click on the "next" button at the bottom of your screen.
Now, the monthly and yearly plans will be visible to you (Recommended yearly plan).
Here's the button for "Start Free Trial" as well. You may enjoy the premium features for free for 7 days.
So, select your plan and start using the premium features of Snapchat.
I hope it is very clear to all of you how to activate your Snapchat planet with all other Snapchat Plus features. Still, if there is anything unclear please do let us know in the comment section.
Which Features Are Included in Snapchat Plus?
Wondering about Snapcat Plus? If you have not used the premium features of Snapchat then this section of Snapchat Plus is surely for you. Snapchat Plus is categorized as the paid feature of Snapchat. It includes many premium activities which makes your Snapchat profile look amazing as well.
According to the recent update of Snapchat, Snapchat Plus has the following paid features which are mentioned below.
Custom App Icon
Chat Wallpapers
Custom App Themes
Story Rewatch
Post View Emojies
Extend Snaps
Bitemoji Backgrounds
Snapchat+ Badge
Custom Story Expiration
Solar System
Extended Best Friend List
Generative Chat Wallpapers
Priority Story Replies
Story Boost
Reply again
Create a Bio for My AI
Pets and Cars on the Map
Isn't it insane? There are many Snapchat Plus features included in it. This is curious to know which other plus features Snapchat is going to add in its next update. Are you waiting for it too?
Summary
After learning the premium feature of Snapchat Plus, I'm sure many of you will be avid to use it. The best feature you will love to use is Snapchat Planets. It is really a creative feature of Snapchat.
With all the Snapchat Plus features and the understanding of the Snapchat Planets, it is very easy for all of you to use it. If there is any confusion in using it, please mention it in the comment.
For more related information, please visit Whatsmind.com