Trending
How to Use Google Flights to Find Cheap Flights Every Time?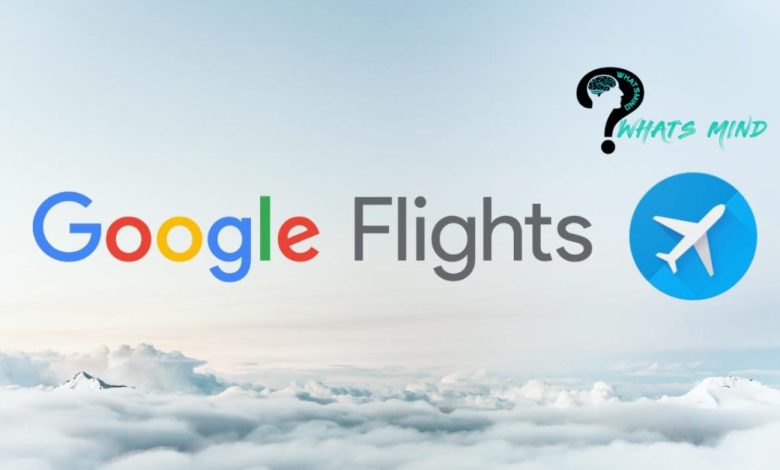 Finding tickets online could be an overwhelming task. Do you know, How to use Google Flights to discover cheap flights? If you didn't, Google Flights could save you many hours wasted on the internet browsing flight schedules and their prices, and it's okay. You don't need to worry about searching on different websites for the flights that suit you best because Google has made your life easier. 
Google Flights are everyone's favorite, they are doable, provide multiple features, and are easy to use without any subscription. Google is undisputedly the best search engine with billions of online users. Its flight algorithm isn't 100% perfect but it's the best of all on the web.
How to use Google Flights to find cheap flights? If you're looking for an answer to this question, keep on reading then.
How to Buy a Flight on Google Flights?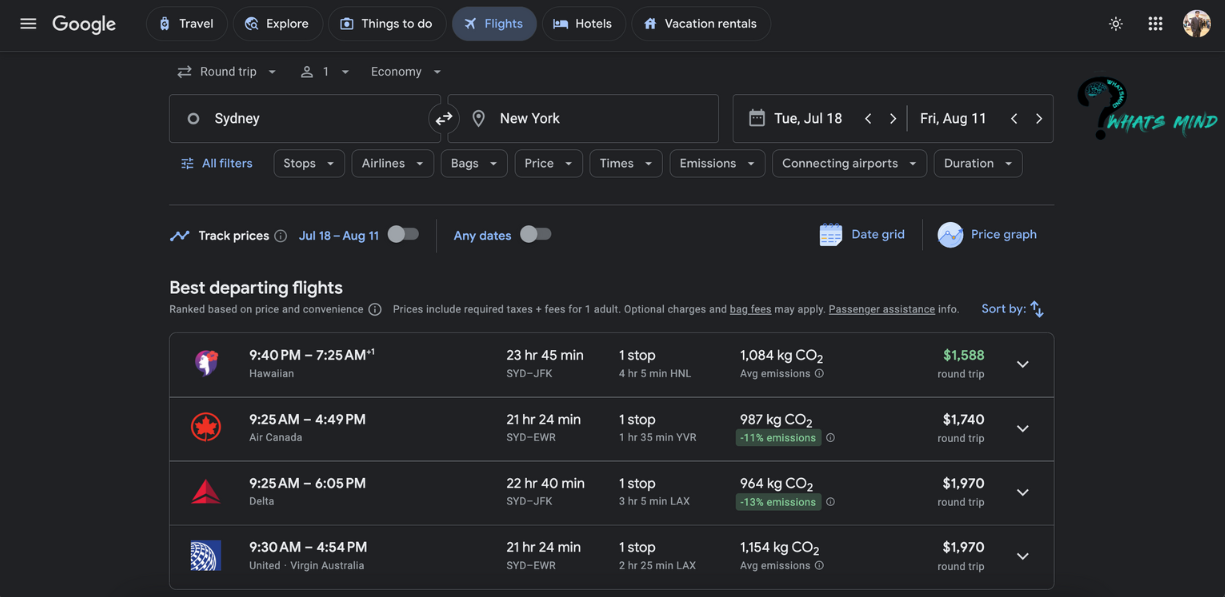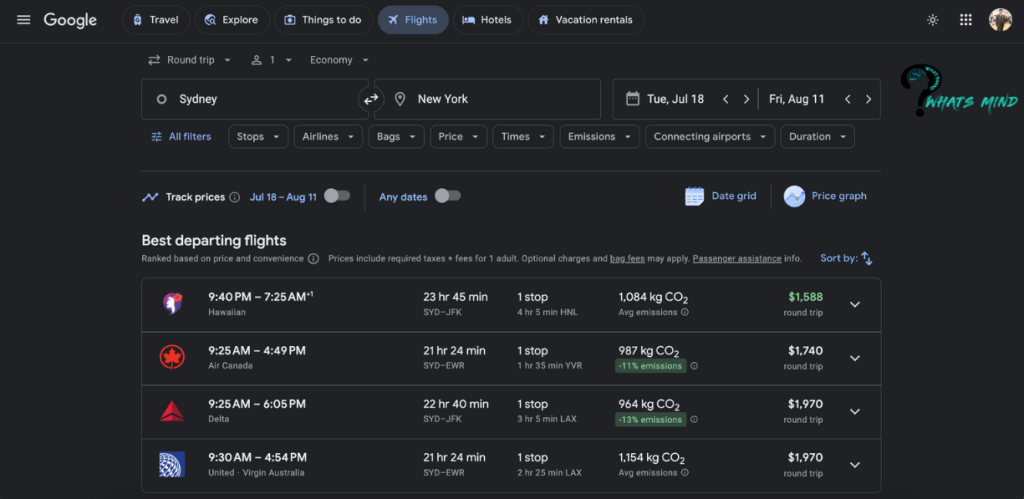 Use Google Flights to buy plane tickets, you can get information about airlines, their schedules, and the best prices. Use Google Flights by following these simple instructions;
Go to the website of Google Flights.
Enter the specifics asked in bubbles (departure location, airport, and destination). Tip: If you are unable to select the desired destination, click on popular destinations or world maps for a variety of choices.
At the top of the webpage, select the ticket type — one-way ticket, round trip, or multi-city flight.
After that, the page will reload. Select the number of passengers and cabin class too.
Click the calendar to select the date for departure.
Within 24 hours, the prices of the flights are updated spontaneously. There you can find the cheapest planes.
Choose different flights for each part of your flight according to the given instructions. 
Let's Explore Whatsmind
How to use Google Flights to find Cheap Flights bookings?
One can book flights by following two easy steps;
When you click on the 'Select option' for your ticket, you'll move forward to the airline agency or their website for locking the booking and completing the transaction process.
If there is an option dir "Book on Google," it means that you can book the ticket with an online travel agency or an airline without leaving your Google website. The search engine passes your option to the airline or travel agent and begins the transaction process when you click on Book on Google.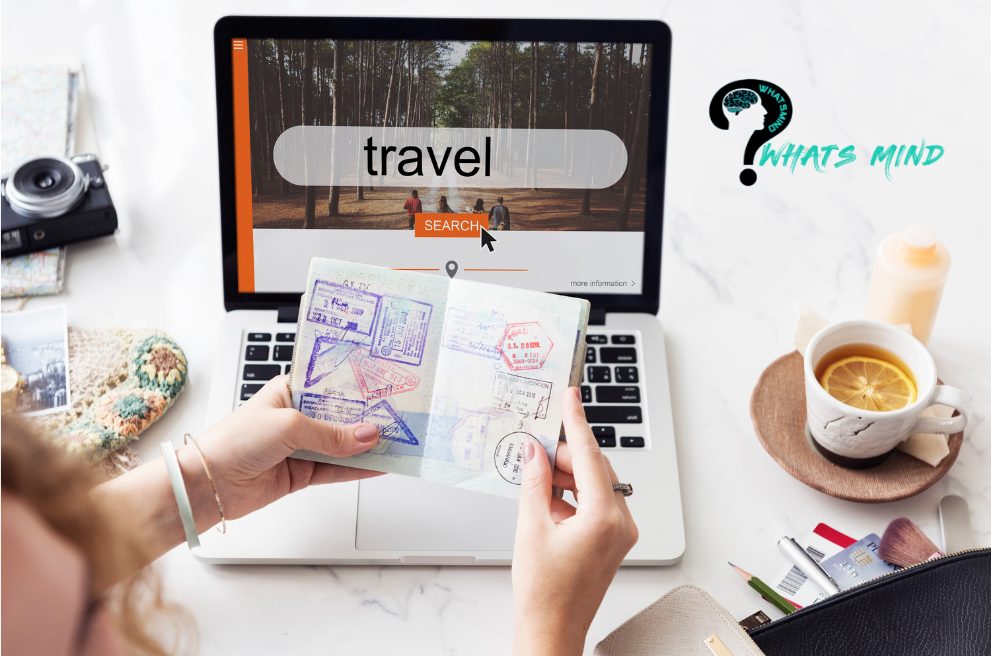 After booking a flight, confirm your booking with the traveling agency or airline. One can also cancel, change or resolve other issues with them. Likewise, if you need any info, you can ask for it from them.
Online bookings of airplanes have their guides or books available on the phone.
Pros of Google Flights
There are various pros of how to use Google Flights that are listed below;
Lightening Fast
The fastest engine in the world is Google, hence flights booked on it take less than nanoseconds to process. This saves time as well as disparity of resources.
Calendar Based Fairs
The flights are scheduled systematically. According to the calendar, fares and other details of the planes are listed which makes them easy to comprehend.
Multiple Airport Search
The search engine allows the user to scroll flights of the cheapest fares varying from 7 origins to 7 different airports. The engine doesn't slow down even if it faces an enormous load.
Map Centered Search
Opening Explore Maps, one can look over a wide range of airlines and choose the one that seems adequate.
Numerous Tools for Support
Various options provide the information about cheapest, moderate, and most expensive airlines. Further, you can look over the most frequently booked flights and the carbon footprints of each airline.
Cons of Google Flights
Until now we have discussed the constructive aspects of how to use Google Flights. However, like other web pages or AI structures, it's also subjected to some limitations which are described below;
Don't Always Go For the Lowest Fares
There are chances that Google's algorithm might fail to follow up with the cheapest and decent fares found on smaller travel agencies. The configuration of such websites works on searching fares sold directly by the airlines. Their list primarily includes one of the top-tier online travel agencies (OTAs) including Expedia and Orbitz.
Airlines Limitations
Not all airline data is displayed on Google Flights. Southwest Airlines and Mistake Fares are such airlines whose data isn't displayed directly, even though they offer the cheapest prices.
Display Inaccessible Deals and Ghosting
As discussing on How to Use Google Flights? A big drawback of Google Flights is that there are certain flights whose fare seems reasonable. But when someone tries to proceed with the booking with them, the prices change or a blank response is shown.  There is a message of calling the specified airline for further details but it's futile. It happens due to ghosting, airline agencies change their prices abruptly and Google fails to update them. Hence, this issue occurs which is quite irritating for many users. 
You'd like to read about
How to Use Google Flights to Avoid Ghosting?
Ghosting is a term used for malfunctioning caused by rapid increases in prices. But as the prices are hiked, google fails to update them on time, and thus bookings get jammed. No matter how much one tries to book these flights, it's futile
To avoid ghosting, check various dates for the booking of the flight.
Check dates if ghosting fares on Priceline and Momondo, if it shows that bookings can be processed then move forward with it.