Trending
 Is Floppa the most searched meme on Google?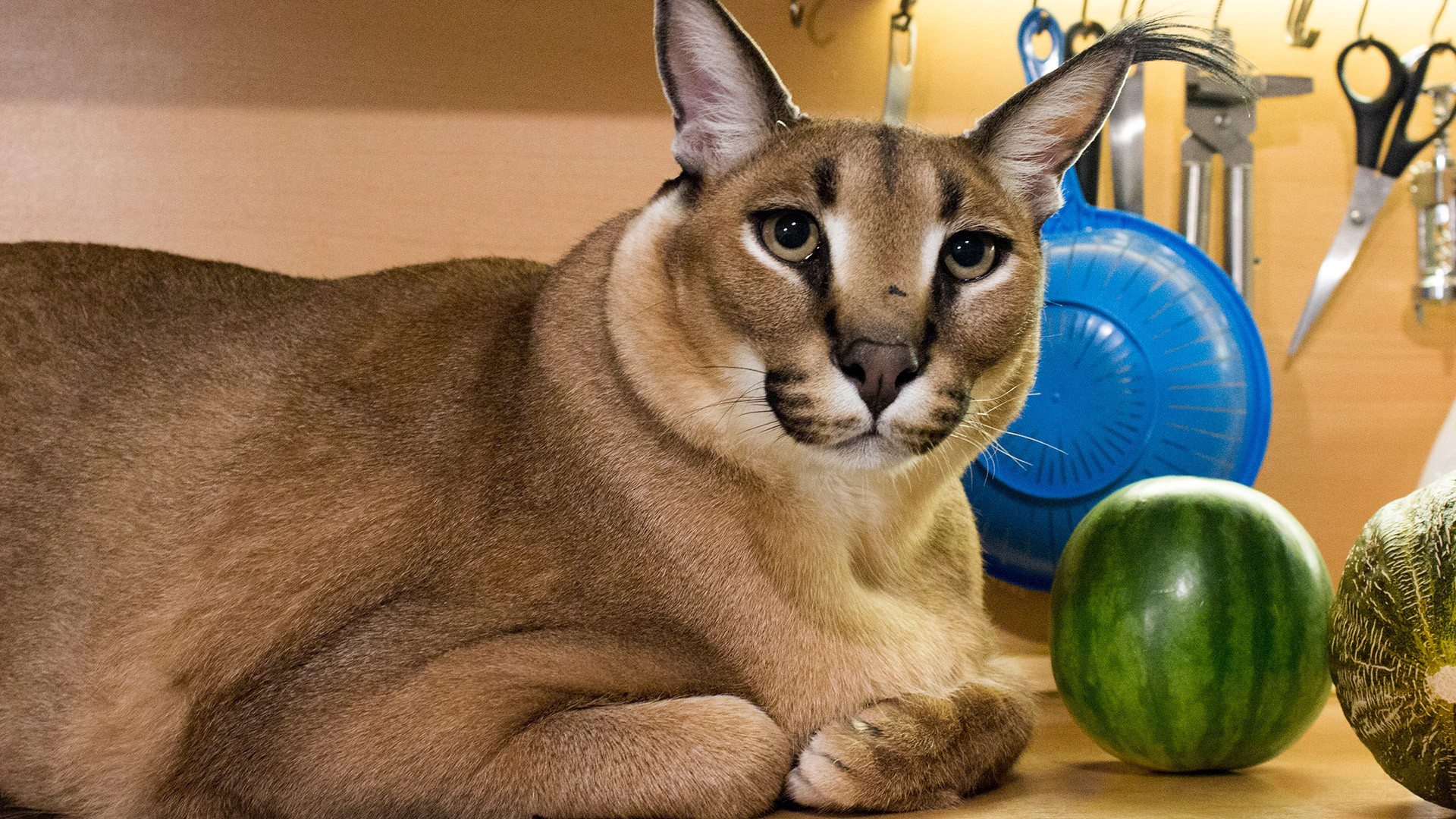 Do you know what kids watch the most on social media, particularly on Google? To answer this, Kaspersky analyzed data after his experiment and collected anonymous data. From June 1, 2022, to August 22, 2002, the data was provided by parental control software Kaspersky Safe Kids. 
The data included search queries on Google and Youtube. On Google, kids watched Big Floppa memes the most. As it was the most searched thing in the summer of 2022 on the search engine; one-fifth of all memes requests (20 percent) were only of it. Whereas on Youtube, people took delight in watching Stranger things. 
According to statistics from May 23, 2022, to May 29, 2002, YouTube users watched it for 287 million hours. These findings broke all previous records. Furthermore, the Pink Sauce meme became an interesting phenomenon during the summer, and gaming bloggers (specializing in Minecraft) were searched repeatedly.
Kaspersky is a global cybersecurity and digital privacy company that was established in 1997. The company protects over 400 million users and gives aid to 240,000 corporate clients to protect what's dear to them.
If you're interested in the Big Floppy meme which comes in the top most searches of Summer 2022; then keep on reading.
What's a big Floppa meme?
Big Floppa to the right side
Floppa or big Floopa is a reference to a chain of sonic memes including photos of medium-sized cats or of a caracal named Gregory. In late December 2019, this iconic series of memes commenced on the Instagram meme accounts. Whereas in May 2020, it started receiving global attention and became an internet sensation.
Floppa is a wild cat with bulging round green eyes, a large nose, and huge tufted ears. It looks kinda similar to Lynx and is native to India and Africa, and Asia. Yes, it's the meme cat that has been popular all over the internet.  Even pet lovers are amusingly using this cat on the internet to have fun. Social media users have pictures of this cat and they're sharing them on different social platforms. 
Doctored photographs, statuettes, illustrations, sketches, T-shirts, and even mobile phone apps and games are being coined on it. The Floppa cat is originally from Russia and didn't really a cat (as it's perceived). 
You'd love to read about Bingus
Where does the Floppa meme come from?
On December 23rd, 2019, an Instagram user @prozhony posted a photograph. In that photograph, two cats were laying down on the window sill. One of them was a black fluffy cat and the other was his pet caracal named Gregory. That post received over 16000 views in a few months.
At the end of December 2019, various distinguished meme accounts started reposting that image of the cat which has been deleted at present. Instagram meme users @big_sahnr and @dogie.official started posting memes. Initially, their posts were referred to the caracal as 'big sahnr or sahnr'.
In January 2020, a young Instagram user @young.taxi coined the name "Floppa or big Floppa". Presently, young.taxi is inactive on Instagram. His memes of caracal intrigued other meme accounts to follow suit.
On February 14, 2020, an Instagram user esoteric.irony who has changed his username now to tfosing. Tfosing posted a demotivational poster of the picture which was captioned 'Flop Exclusive.' This is the earliest post of caracal that's available on the internet. On the same day, that meme was reposted and adapted by various other ironic accounts. User @pantothepizza and @Floppa.official reposted the demotivational poster.
Spread of Floppy meme to other social media apps
Until April 2020, Floppa didn't receive much compassion from meme enthusiasts. During this period, only some accounts were frequently using this meme on their accounts like; big_sahnr, dogie.official, pantothepizza, and many others.
On March 24, tfosing posted an edited clip featuring the tiny or medium-sized cat, being a pet. That video received massive support from his followers. The caption of that post read; HOW THE **** IS IT SO SOFT".
On March 25, another Instagram user @hamburger reposted the meme and garnered over 2700 likes and 38,100 views in a short while.
On April 6, 2020, the iFunny account @shitpostsanctuary reposted that meme as well. Another user posted similar memes with the caption, " Big Floppa Flop to no hoe". Ten days later, it was trending on Twitter as well. Twitter user @pawpawchan48 made the repost of that meme. Furthermore, it's thought to be the earliest meme reposted on Twitter by user Hamburger.
On April 24, a Reddit user @llamaknight11 posted a picture of Gregory the caracal cat. The Redditor titled it, "The big Floppa" and tagged it to /r/aww. Later in May 2020, the meme became well-known on Reddit, YouTube, iFunny, Twitter, and Instagram.
From 2020 to 2021, this meme remained the most popular meme among kids but another cat meme started surging and shaking its competitiveness. Among Russian-speaking social users, this meme played a significant role in communication. Even its Russian translation was available on different forums.
Various beverages were edited to match this meme. The drink's original name was modified with er to make it feasible to be pronounced by Floppa. This was particularly popular among Russian netizens. They are called Fanta Fanter, Pepsi Pepser, and Vodka Boakep (in Russian).
How to use Floppa in your memes?
There are many ways to use this term in your memes.
One is just to use a pic of Floppa and caption it or edit it with the text of your choice like;
"Me after taking the vaccine I found in my brother's room" (With an image of the caracal cat).
"Cute Floppa" (with a cute pink ribbon on the big Floppa).
"Whered his ears (emoji of wonder)" (after editing out the ears).
"I love this cat. Fills me with joy and gets me through every day."
"Sup Shanr You Have Airpods What Do You Rhink Shnr Listen
Sahnr Listening To That Kid Dicarpio And The Never Story" (image; George wearing AirPods and chilling).
"Everyone says hey Big Floppa
Not how big Floppa" (image of it in an extensive size).