Trending
Is Meatspin An Atrocious And Obnoxious Website?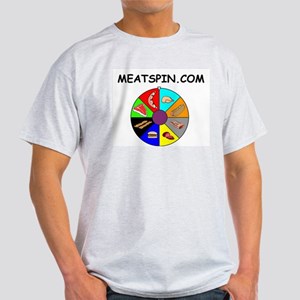 Meatspin has a tagline that it's a site that one parent warns them about. From 2000 to the late 2010s, it received prominence, especially from high schoolers and kids that love to play pranks on others. There might be a chance you're reading this because you have heard about an atrocious and somewhat obnoxious meatspin somewhere and curiosity compelled you to search for it.
Whether this site has NSFW material or not and what kind of pranks it plays on the people isn't a mystery. One could find it effortlessly. If you're carving to get I felt analysis on this topic, then keep on reading.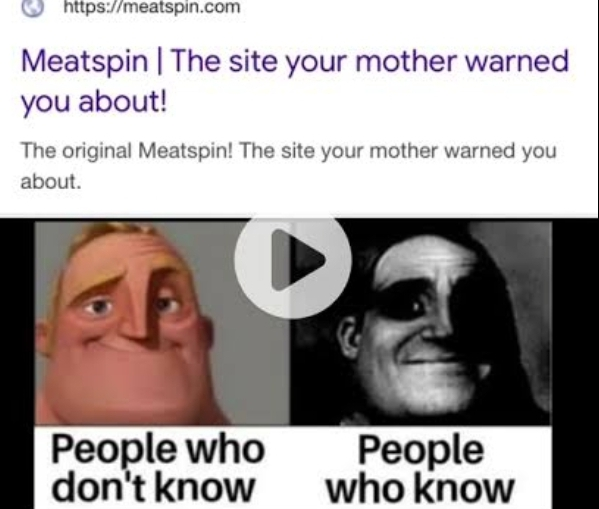 What's Meatspin?
Meatspin is a shocking website (reportedly called by people who find homosexuality absurd, derogative and unethical). The website presents a gif in which two people are demonstrating explicit intercourse in which flesh spins of the receiving partner, hence it was designated Meatspin title.
Watching too many spins in a day or during a specific period makes that person gay according to the website. The spin counter has tabs on how many spins a person has gone through. If the number reaches above 45 spins, that person is considered gay by the rulings of the site and a pop-up text appears on the screen; "You're officially gay."
A poll on Reddit was posted by a user @u/chuzzle_fan three years ago. In the poll, there's a link to the website and certain categories of how one feels after watching the content that's categorized as NSFW. Although the voting ceased three years ago. Still, it had been a post with marginal growth.
17 percent of people pulled the strings on, "Delete This Sh*t!!!!!!!!". Whereas, took off on, " hmmm interesting (if you pick this then I question the ent….). 13 percent; "not that bad as a lemon party." The other three had these statements, "This is even worse than the lemon party (9 pc)", " disgusting!!!!!!!!!!!! (8 pc)" and, "Too dirty minded too think it's disgusting lol (6 pc)."
Also Read: Bigus Meme
How did the Meat spin website become a trendy culture?
Meatspin features the music of a Brazilian p**nographic adult film set, the 1985 Dead Or Alive famous song "You Spin Me Round". The film could be located on P**nHub. 
According to BMXBoard, the user ruthlessrobble claimed that the original clip has been taken from a film TS Bit*hes. The adult transexual film featured Christina Bianchini.
Later, this clip was also used by the YTMND page, created on May 5, 2004. That YTMND page was titled "Ridin Spinnaz" featuring the rap song Ridin Spinnaz by Three 6 Mafia", released in 2003.
When the Meatspin website was launched?
First YouTube reaction video to Meatspin.com
On March 10, 2005, the website was launched and become the first single-serving website. It hosted an extraordinary version of the video clip coupled with Dead or Alive 1984's synth-pop celebrated song, "You Spin Me Round".
On December 1st, Urban Dictionary also defined Meatspin and added it to its thesaurus. On February 2, 2006, the creator of this website launched another website. The other website can be found at meatspin network.com.Whereas, on February 5, 2006, the domain name of the website meatspin.com was sold on eBay for $2100.
On March 1, 2006, the first reaction video (that's a popular element among YouTube videos) to the notorious site was uploaded by a user nicktendo. In that video, several young men were lining up in a hostel and one of them started watching that video. He was laughing whereas others were asking him to rise the volume.
On July 30, Something Awful named it the "Awful Link of the Day". As people shared it with their friends and others through a like. Many think it's a virus or something. But it was just a means to prank or tease someone, or just to watch someone's reactions. On February 19, 2007, a whole network was launched by the tenacious website consisting of 15 different shock websites.
This network also maintains various social media platforms like; Reddit, Twitter, blogs, Twitter, and a YouTube channel. On March 22, the first question was posted on Yahoo! Answers related to the website, " Is Meatspin a virus?"
About 100 derivative YTMND sites were created between 2007 and 2009. Most of them feature the singing of real meat in their clips or gifs. Moreover, it has been discussed on various forums due to its booming popularity among kids like; the music board Absolute Punk, Bullshido (an MMA forum), a gaming networking board Illusory Studio and lastly, the Snopes forum.
There's also a world record made by a few Irish students for the most spins ever. In 2009, those students allegedly had the most spin counts ever about 10,000,112 spins. They worked around the clock and didn't let any spin go without a hitch. However, this is only claimed allegedly without much evidence to back it up.
On daily basis, it has 5341 visitors and page reviews.
Meatspin alternatives
A meatspin.com alternative was launched after its rapid progression. On May 3, 2006, Leakspin was launched as an alternative website pairing the character Orihime from the Japanese anime Bleach. The cover had a traditional Finnish folk song by the band Loituma, Levan Polka.
Did Blouin hack university wifi and linked it with meatspin.com?
On March 1st, 2013, a university student of the computer engineering department at Florida State University. Benjamin Blouin belonged to the Panama City Campus of his university. The boy had led the school's wireless network and redirected all the internet users in the institute to meatspin.com.
After a short investigation, it was discovered that it was Blouin and he was suspended from the school's administration or committee. Apart from that, he was also arrested by the police on charges of offense against computer dwellers and third-grade felony.
On March 11, Blouin made it apparent in an interview with the News Herald. The hacker defended his actions by declaring that he had done it to remind the school authorities that their security is feeble and they should improve the network security.
Additionally, he said that he didn't use meatspin.com particularly but the application he was using has that website on its default. Therefore, he had no other option but to use it to administer the hack. The school's security was upgraded on that day without a delay. This incident became famous and got streamed by various news channels including; Betabeat, The Daily Dot, and Gawker.
Conclusion
Meatspin could be a recreational website for some people who love playing pranks or viewing explicit content. While for people who're not a fan of such content including homosexuals would think of this website as an obnoxious one.