Trending
"Yours Faithfully, Average Person" — GigaChad finally replied to his meme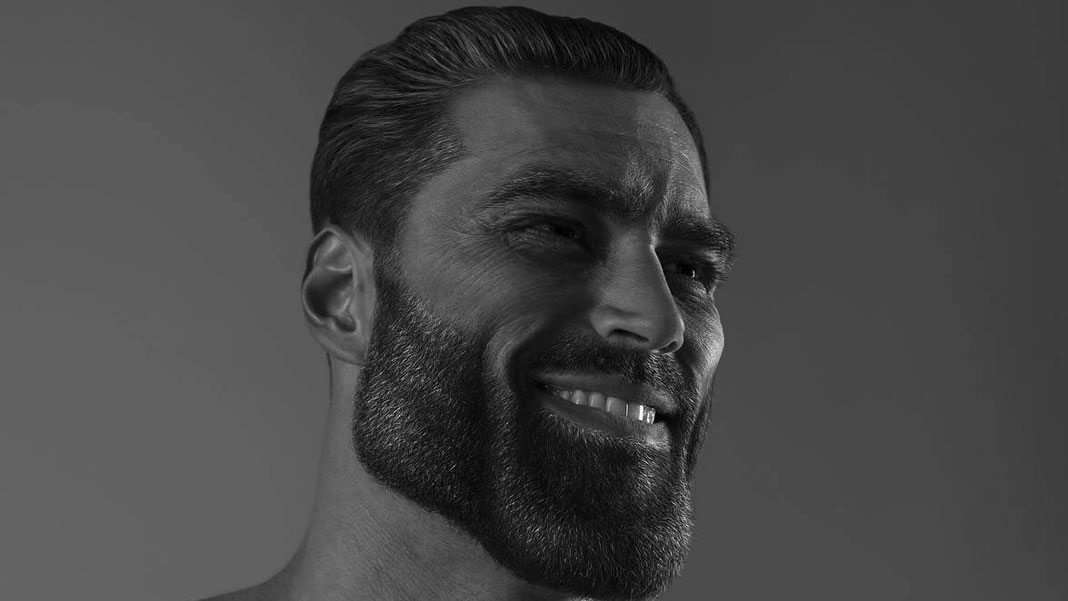 A lot has been going on about GigaChad recently related to his actual existence and his comments on Instagram. So how did he respond to his meme that has been circulating on the internet everywhere? Are you curious about his answer?
GigaChad had been considered a fictional character by some people. As they thought the perfect body of men that has been the face of the meme couldn't be real. As it is impossible to achieve according to some users on Twitter and other social apps.
Hence, many were proclaiming that GigaChad is a fiction of our minds rather than a reality. But his response and short presence had made the claims regarding his existence come to an end. And now people are wondering, would he keep up his social presence or would again run off to a silent composure?
What did GigaChad reply to his meme?
Response of GigaChad to his memes
Kalimov posted a meme related to GigaChad on his Instagram account @berlin.1969. 
The post read;
"Hello.

I have read all the comments and messages. Think so. The fact that there are so many of you and that you are not negative surprises me.

Sorry for not answering. I'm not very sociable (T.rex)… and had pleasure reading them. In any case I have nothing to say to you, probably because I look much more interested in your words. My commonness is overshadowed by it, which is very flattering.

Thanks for your kind words. Thank you for the positive energy you give me. Don't distrust guys, I will mentally repay it to you.

Take your time and keep calm. You and your loved ones deserve to be taken care of.

Yours faithfully,

Average person."
Everyone is waiting enthusiastically for more content regarding him and his new posts. Time would tell whether he would become the next popular influencer or not on Instagram. 
You'd love to read about Bingus
Origin of the meme 'GigaChad'?
In 2017, this meme arose as an archetype on 4chan. The meme referred to a man that was the model of idealized hypermasculinity. This term became well-known in incel societies (involuntary celibate —men who believe they're rejected by women due to feminist movements and fatalism).
The meme first emerged from an Instagram page @sleekntears which was linked by an anonymous Reddit user. The post was subbed for bodybuilding.
His toned photoshoots sparked a huge discussion on different forums on the authenticity of the pictures. When the people reached out to the actual person, he recused interviews and avoided giving any comments on the memes. Consequently, people became susceptible to his presence and begin to perceive him as a CGI manifestation.
The drama continued but met its end when Ernst broke the silence and said he was thankful for all the appreciation. His most recent Instagram post is posted on October 6, 2022, reading;
"Hello.

Most people make the choice that was presented to them. Usually there are only two – "good" and "bad". Few people doubt which one is correct. And almost no one believes that in fact the choice was made by the one who offered it to you.

"Have the courage to use your own mind."

Home sweet home @kristasudmalis @sleekntears"
FAQs
Who's GigaChad?
The outstanding model is also known as the Average Enjoyer. His real name is Ernest Khalimov, born in Russia on March 1, 1969. Aside from his meme, he's not much well known. Although he is a prominent Russian menswear model and bodybuilder.
In the "Sleek N' Tears" project, he was thoroughly recognized in 1969. Consequently, many people are surprised to know of his existence and this surge in his popularity apart from his meme. The 53-year-old model's height is 6'8.
Is the GigaChad meme photoshopped?
The meme has been thought to be photoshopped. But its reality is yet to be unraveled, it's a mystery that would be left to you to discern. Shortly, it seems that GigaChad is a real person named Ernst Khalimov.
Ernest's appearance at Sleek N' Tears sparked half-dead popularity. Russian photographer Kristina Sudmails organized this art project which focuses on the artistic beauty of males. Her show featured five distinct made models which was the face of the meme GigaChad.
Still, many people viewed him as a digital creation due to his almost perfect appearance. Ernst Khalimov is a man with a chiseled jawline, buffed muscles, and tall height. He has everything of male attractiveness that could make a heart ignite.
There are some rumors that Kristina has photoshopped her boyfriend, Artur Farad into GigaChad. It's a popular opinion that Ernst's photos are the creation of Kristina.
How does the GigaChad meme guy look without being photoshopped?
There are some pictures that Kristine (photographer of 'Sleek N' Tears' posted on her social media which show Ernst without any photo editing. They're the most true-to-life pictures we have found of GigaChad.
Is GigaChad alive?
In 2021, there were rumors that GigaChad had died in a car accident but those rumors were false. He's alive and healthily living his life.
Does GigaChad have an Instagram account?
GigaChad has an Instagram account @berlin.1969. The account was formed in November 2016 and the first post is dated December 10, 2016. A total of one million has been garnered by the ideal model.