Celebrity
Will smith and Chris rock: Outburst at Oscars 2022 and massive follow-up reaction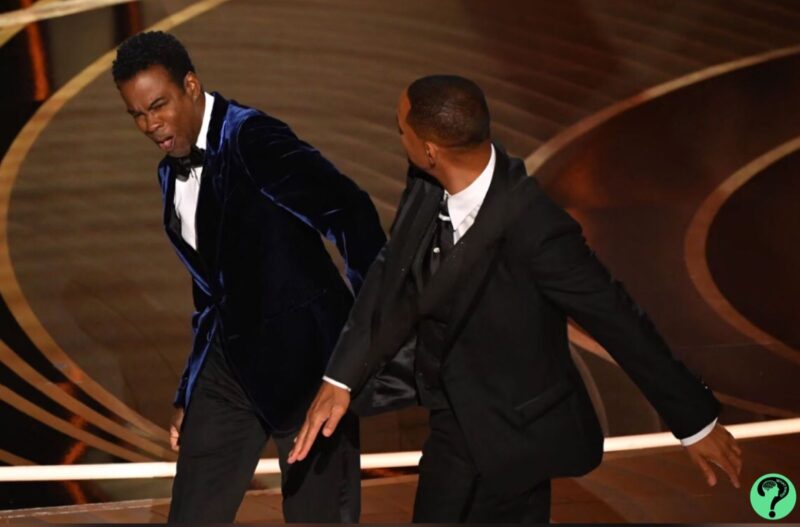 On March 28, 2022, Will Smith won an Oscar for Best Actor after whacking Rock. Wondering what made the Fresh Prince do something so outrageous.
What happened with Will Smith and Chris Rock at the Oscars 2022
Will Smith was enjoying the jokes of the comedian Rock but suddenly his nerves twitched and he got up from his seat and went to the stage. Who knew this would happen with Will Smith and Chris Rock at the Oscars in 2022?
Rock was cracking a joke at Javier Bardem and his wife and included Jada Pinkett in his joke. Some might say he was using foul language but one can't say that for sure.
Rock said
GI Jane here is used symbolically. Rock referred that Jada Smith looks like Demi Moore in GI Jane. Jada Pinkett Smith, the wife of Will Smith is suffering from alopecia. It has caused her hair to shred rapidly.
Everyone was laughing at the joke. The camera focused on Will Smith and he could be seen laughing there as well. But in the next moment, Will Smith was on the stage taking steps toward Chris Rock. He struck Rock and went back to his seat. Rock was baffled at what happened. Not only he was astonished but other senior actors were gaping too. Although, the shock was big but Chris Rock handled it well. He just said, 'Wow' twice. Which didn't meet any optimistic result.
Will Smith rebuked Rock;
Actors and Actresses sitting beside Will Smith were looking wide-eyed at the change of events. It wasn't all. Later, Will Smith won an Oscar at the Academy Awards for his role in King Richard. He gave an apologetic speech to the colleagues that were attending this award show and to the academy. But he omitted his friend Rock's name from it. Everyone has felt this inadequacy. 
YOu would love to read about Why did Sharna Burgess was kicked out of the DWTS show? 
The reaction of fans, journalists and other Stars
On the following day, Will Smith realized what he did and publically apologized to Rock.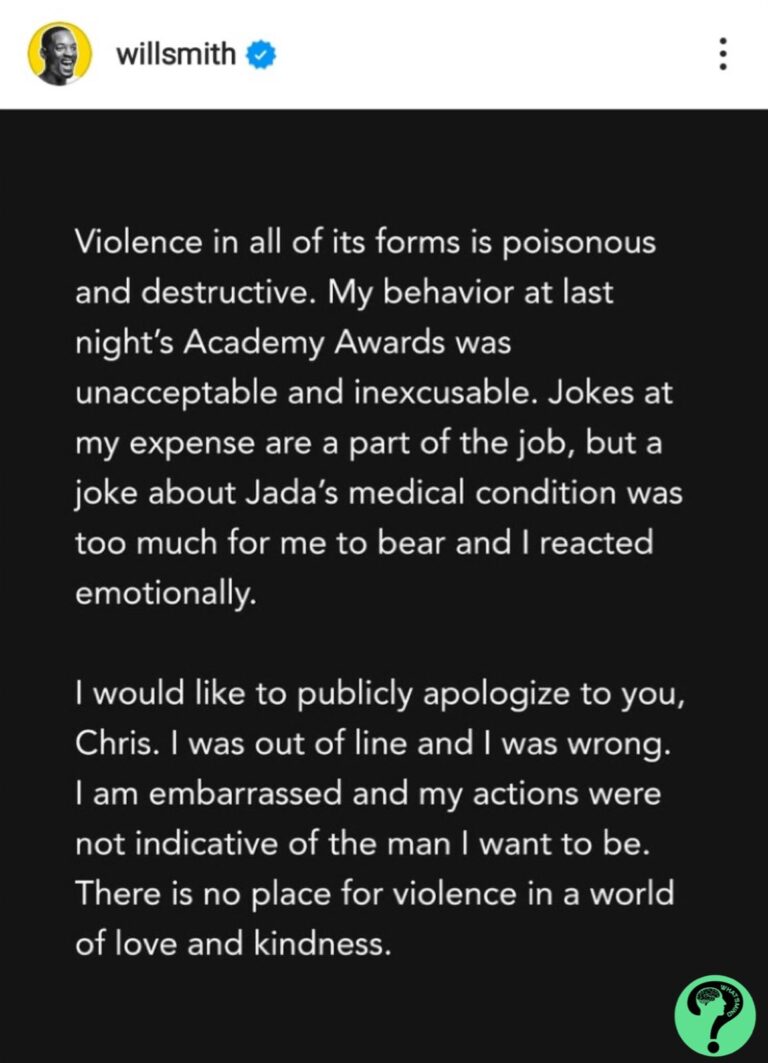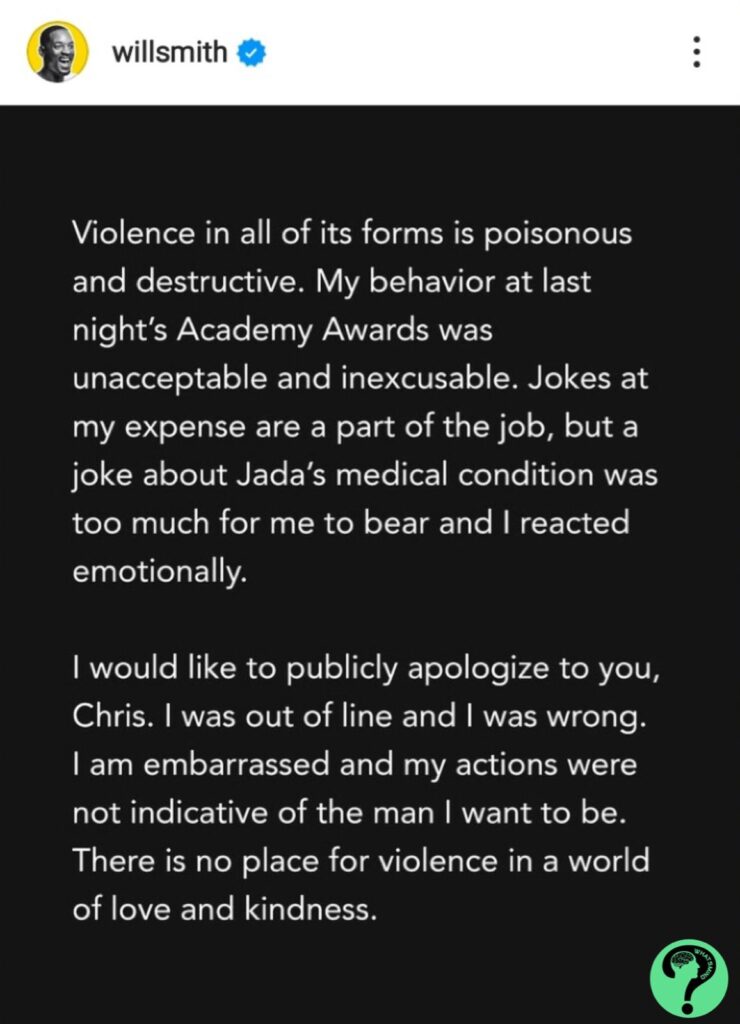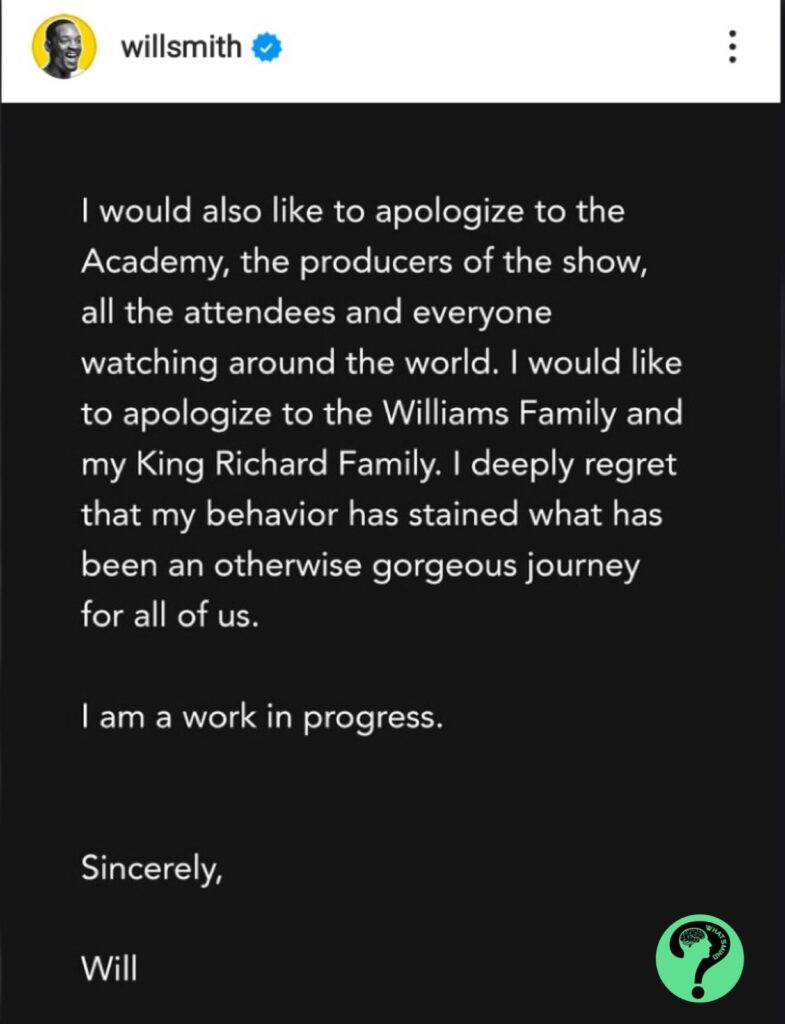 From his Instagram posts, one could relate that he did a mistake that he shouldn't have. But millions of people were viewing this and it correlated to many serious topics.
A major part of the viewers was ostracizing Will Smith for his rude and voracious act. Whereas some were romanticizing his love for his wife. Tiffany Haddish applauded Will Smith for his action and declared that she thought such wife-loving husbands were becoming a rarity. She was happy to see such men that loved women or their wives.
Apart from them, this act of insolence ignited another wave of ostracised comments on the black community living in the United States. It's no surprise that Black Americans are viewed and judged as second-rate citizens and known for being beastly. But relating the two things would be a little too much. If Brad Pitt was the one who did what Will Smith did, would the reaction to it have been similar? It's thought-provoking.
Rock's reaction to the harmful behaviour of Will Smith
Rock was oblivious to what his joke holds for Will Smith and Jada Smith. Also, it's the norm for award shows or actors to get such cracked jokes. Whatsoever, what happened shouldn't have. He was humiliated in front of such a large audience. It's not something small to cope with. Chris Rock needs to be applauded for his professional response and demeanour to Smith's unhealthy behaviour. After the incident, Chris Rock cracked jokes whenever the topic breathed infront of him. He's back to his normal life, doing what he needs to do.
Academy's reaction to the situation
In April 2022, Will Smith resigned from the Academy. The following week, the Academy of Motion Picture Arts and Sciences announced the 10-year ban of Will Smith from the Oscars, events and programs of the Academy.
Smith accepted the Academy's decision and respected what they decided. He was truly apologetic.
It's quite sorrowful for Oscar fans as well as Will Smith's fans. Oscars wouldn't create an obstacle for Will Smith in getting nominated for an Oscar in 2023 but the legacy of the Oscar of giving the award to new nominees by the previous winner will meet its end.
Will Smith admitting guilt to slapping Chris Rock
On July 29, Will Smith posted a video on his Instagram account apologising to Chris, his co-workers, producers, actors, his family and fans. For the whole 6 minutes, he talked about that event and his remorse towards Chris. He expressed that he wants to mend his relationship with Chris Rock. And he told his fans that he worked a lot on himself and thought deeply about everything. 
Moreover, he also said that one shouldn't react in such a harsh way to a joke or even to insult. He received a positive reaction from the onlookers to his video. 
"I love you man. Sometimes our emotions get the best of us, but like you said that's what makes us human. I'm hoping to make it out of my own dark cloud as well."
"As always, it takes courage, humbleness, and surrendering to the big picture not easy what you are doing."
"Human and honest"
"A mistake on that level deserved an apology on this level."
Will Smith is back to social media after a short hiatus
Will Smith is known for his close social interactions with his fans. He shares small parts of his life on his social accounts. But it ceased after the incident between Will Smith and Chris Rock at the Oscars 2022. In the last half of August, he took to social media again and ended his break.
That's all to the Will Smith and Chris Rock controversy. The drama was high and received huge attention around the globe. Both were wrong from an angle and both had their reasons for acting out. Chris Rock made a momentary mistake whereas Will Smith fuzzed out by his heightening emotions which lead to chaos.
An Evening that has to be harmonious and delightful turned into an awkward one. But actions were taken timely by the relevant parties which faded the increasing turmoil. Now, everyone is waiting for Will Smith and Chris Rock to end this dramatic event. Their fans want to see them get along like they used to and forget the mishap at the Oscars 2022. 
For more articles click here