Celebrity
Jayda Wayda: Biography, Net Worth, and career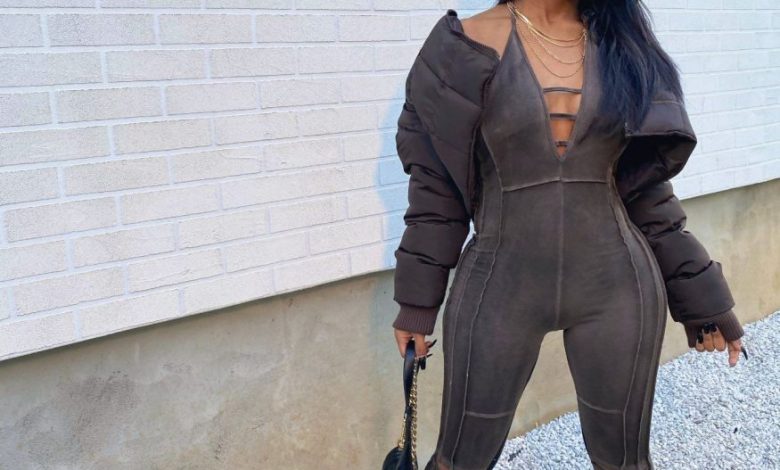 Jayda Wayda is a well-known social media sensation, fashion model, and successful entrepreneur. She is the founder of the famous clothing brand "Waydamin" which she established back in 2021. Interestingly, she is the author of "The Young Boss Blueprint" as well.
You might know her as the girlfriend of famous rapper Lil Baby but there's much more that makes her stand out in the industry.
Undoubtedly, Jayda Wayda is an inspiration for the youth who aspire to succeed and leave their mark in the world. So, whether you are Jayda's fan or just curious to know about her, then read this article thoroughly. We are going to discuss everything about her life including family, education, relationship career, body measurements, and net worth.
Quick details:
| | |
| --- | --- |
| Full Name | Jayda Cheaves |
| Date of Birth | 25 September 1997 |
| Age | 25 Years |
| Nationality | American |
| Ethnicity | Black / Mixed |
| Education | High School Graduation |
| Body Measurements | 34-23-36 |
| Height | 5 feet 1 inch |
| Weight | 58 kg |
| Hair | Black |
| Eyes | Brown |
| Zodiac Sign | Libra |
| Profession | Modeling, Business |
| Boyfriend | Lil Baby |
| Children | Loyal Armani |
| Net Worth | $4 million US |
Jayda Wayda Early Life
Jayda Wayda's real name is Jayda Cheaves and she was born on 25 September 1997 in her hometown Savannah, Georgia. This town is located in the U.S where she grew up with her family. Unfortunately, Jayda doesn't talk much about her family background. All we know is that her mother's name is Tricia Cheaves and she has two siblings named Len and Ameerah.
As for Jayda's education, she graduated from high school in 2015. Instead of continuing her studies, Jayda chose to kickstart her career. Thanks to her sharp mind, beautiful body, a huge fan following, she succeeded sooner than expected.
You might be surprised to know that Jayda is also known as Amour Jayda and Jayda Ayanna. There are many more interesting facts about her that you probably don't know yet. So, let's browse through all the important details about this stunning model and businesswoman.
Also read: The Case of DeOrr Kunz
Jayda Wayda Career
The beginning of Jayda's career was much earlier than we thought. Her career started when she founded "Shop Amour Jayda" in 2016. The way her hair and wig business grew was truly remarkable. Jayda amazingly proved that age is just a number because she was barely 19 years old at that time. Anyhow, it seems like she stopped running this business a year later.
It wasn't long after this when Jayda wrote a book entitled "The Young Boss Blueprint: 15 Steps to Becoming a Young Boss". She published this 74-page long book on February 2, 2018. She clearly stated in her book's description that this book provides a blueprint for starting any type of business with ease.
Forget not that Jayda Wayda is also a fashion model who endorses a variety of brands as well. We believe that her influential presence across social media is what led to her modeling. The reason why she is the face of multiple famous brands is that she has a timeless beauty and a huge fan following across the world.
Most importantly, she is the brand ambassador of her own clothing brand as well. She is the founder of "Waydamin", a reliable online store that features a wide range of tops, leggings, shorts, and other clothing accessories.
Also read: Ben Shapiro Sister
Jayda Wayda's Social Media Presence
You would be amazed to know that Jayda Wayda has 7.8m followers on Instagram, 70.6m fans on TikTok, 347K subscribers on Youtube, and 563.7K followers on Twitter. 
There's no doubt that she is quite famous among the public and thus, she never misses an opportunity to be active on social media. For sure, some people like her sassy curves, and some people follow her because she once held the title to be the youngest and most successful entrepreneur in the world.
Jayda Wayda Personal Life
As far as Jayda's relationship status is concerned, we all know that she has been dating the famous rapper Lil Baby. According to the resources, they started dating in 2016 but their relationship became complicated following the birth of their son, Loyal Armani.
Jayda Wayda and Lil Baby have a son who was born on February 18, 2019. Jayda often posts pictures with her baby boy on social media. However, we haven't seen Jayda and Lil together for quite a while. There have been many rumors about the worldwide favorite couple that they are separated as Lil cheated on Jayda. Anyhow, there is still no confirmation.
Contact us through Gmail