Health
6 ways to ensure patient satisfaction at hospitals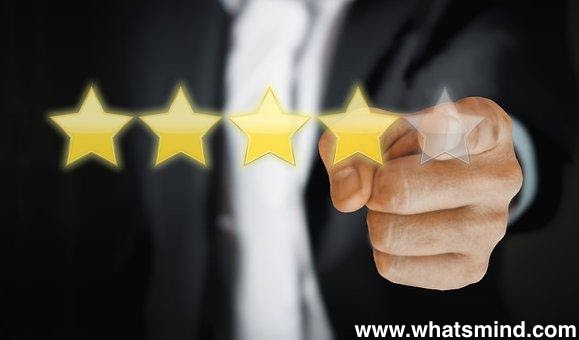 The healthcare sector has to consider several factors when making decisions regarding its policies. Hospitals need to provide top-quality services and ensure maximum patient satisfaction. If patients are dissatisfied with the hospital's conduct or services, maintaining a good reputation becomes difficult. Therefore, hospitals have to pay special attention to this aspect. Following are some ways the hospital management can maximize patient satisfaction.
1. Hire professional staff that is well aware of the company goals
Healthcare managers need to ensure that their staff is highly qualified, experienced, and knows about the organization's goals. The primary aim of any manager should be to ensure patient satisfaction. One way to ensure your hospital staff is doing well in patient satisfaction is using the HCAHPS scoring system.
This is an instrument that gives a performance score for an institute by evaluating customer perspectives. The device collects patient experience data and gives an overall score. To assess the results of your policies, consider using this tool.
While all doctors are certified, encouraging employees to pursue higher education would set you apart from the rest. Especially when it comes to nurses, adopt policies that motivate them to study further in their field.
For example, hospital managers can encourage their nurses to continue their education by offering incentives, scholarship programs, or raising wages. It is not difficult to find programs that allow nurses to excel in their field. They can enroll in courses like family nurse practitioner programs to acquire experience in disease management, restorative care, health promotion, and other relevant areas.
2. Use innovative technology
The world is advancing at an amazing pace, and it is best to keep up with it. Patients look for convenience and ease whenever they seek healthcare services. Introducing innovative technology at your hospital will bring about a pivotal change. Such tools can include wayfinding and real-time location identification tools, electronics to get patient feedback, and devices to alert nurses of emergencies.
Hospitals can also facilitate patient education with interactive education systems that nurses can use to impart knowledge. Another interesting technology is smart room equipment that lets patients customize their room environment according to their preferences. Such smart equipment is bound to improve patient satisfaction.
3. Invest time in every patient
No one likes to be rushed when they have driven a long way to seek a cure for their problem. After a long-awaited appointment, if the doctor cannot dedicate enough time for the patients to be satisfied with their care, they probably won't return.
A study conducted on 1486 patients revealed that patients expected more time with their physicians. Those who were given less time were much less satisfied than other patients.
4. A good hospital environment is essential
Your patients won't like an unclean, unsanitary, or noisy hospital environment. Patients are in a vulnerable state, entirely dependent on their caregivers, and in need of some peaceful recovery time.
Hospitals that give their patients a sanitary and peaceful environment are more likely to retain their customers by satisfying their needs. To do so, hospitals can implement strict rules regarding light-out and quiet hours. The furniture should be comfortable, the equipment clean, and the overall aura calming.
5. Communicate correctly
The way the hospital staff interacts with their patients does not go unnoticed by them. Who likes to be treated impolitely when already suffering from an ailment? In addition to noting how the staff communicates, patients are also influenced by what information they receive. Staff that politely communicates the diagnosis, prognosis, procedures, and treatment to patients, while ensuring comprehension is always in their good books.
For a patient, knowing what they are suffering from and understanding the problem can relieve much of the uncertainty they experience. However, communicating the message with politeness and empathy is significant for patient contentment.
A survey conducted by Robert Wood Johnson Foundation demonstrated that a lack of compassion from the staff reduced the quality of care and patient satisfaction. If your hospital can create an empathetic and compassionate environment while keeping patients in the loop, patient satisfaction will undoubtedly improve.
6. Get patient feedback using surveys
Unless you evaluate your organization's weak spots, you will not be able to bring about positive change. Feedback from surveys is the best way to do this? By getting timely feedback from your patients, you can evaluate your organization's success and adapt accordingly.
Feedback from the patient could include several aspects: how often they got to communicate with their nurses, how polite or sympathetic their nurses were, how often the patients got to talk to the doctor about the problem, how efficient they thought your service provision was, etc. Patients are likely to leave satisfied if the organizations give importance to their feedback and change accordingly.
Also read: Sunny Health
Final words
Ensuring patient satisfaction is not something all hospitals can achieve quickly, but if you succeed in doing so, your organization is likely to develop long-term customers.
By providing the best healthcare service, facilitating patients in every way possible, and showing genuine concern for them, you can establish a good rapport. Hence, investing in maximizing patient satisfaction will only bring positive results in the long run.