Health
Braces Clinic – People's Common Questions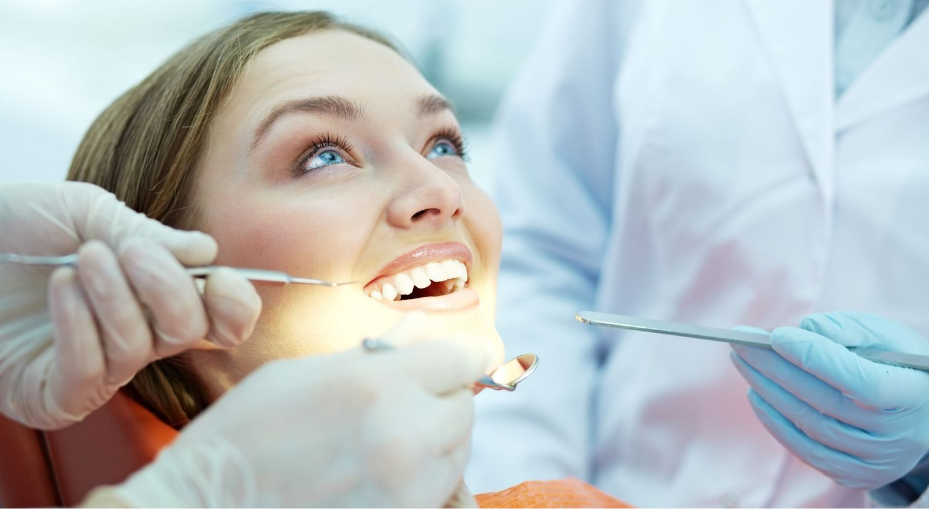 If you are someone who is considering to get a braces treatment to fix your oral problems, this article is for you. We have outlined some of the most frequently asked questions about the braces treatment as explained by the professionals at the braces clinic so you can make a better-informed decision about which treatment you should go for. 
Braces can help solve a number of oral problems such as crooked, crowded, gapped or rotated teeth. They help improve the appearance of your teeth and make your teeth better aligned, improving the overall appearance of your smile. There is a variety of braces options available including traditional metal braces, ceramic braces, lingual braces and clear aligners. Your orthodontist will be able to explain to you which type of braces treatment would be most effective for your individual case.
At Ehrler Orthodontics we have a qualified crew of orthodontists who can provide you treatments according to your individual needs in all the types of braces. If you would like to have a look at the types of braces we offer at our clinic at Olive Avenue Redlands, CA.
Frequently Asked Questions About Braces Treatment – Answered By The Professionals At The Braces Clinic
Before we move on to answering some of the common questions asked about the braces treatment, it is important for you to understand what the braces treatment actually is.
Braces treatment, as explained by the professionals at the braces clinic is an orthodontic treatment that helps solve a number of orthodontic issues, including Mallocclusion, crowded teeth, rotated teeth, crooked teeth and gapped teeth. Braces are usually worn by teens and children but they are common in adults too.
Now that you understand what the braces treatment is for, let's move on to the commonly asked questions about it.
How Does Braces Treatment Work?
With the use of braces, the orthodontist puts mild pressure over your teeth which makes the teeth shift their position overtime. The exact way how this happened depends on the type of braces treatment you select.
What Are The Different Types of Braces?
There are several types of braces. However, your orthodontist will recommend you the one that will prove to be most effective for your cases, depending upon the oral issue you have, your personal preference and the severity of your case.
Traditional Metal Braces: These braces make use of stainless steel bands, brackets and wires to shift your teeth to its desired position overtime. This type of braces are visible when you smile, however you can choose coloured or clear ligatures to make the brackets less visible or you can even go for a bright colored ligatures if you are in a festive or a creative mood.
Ceramic Braces: Ceramic braces are just like metal braces but the key difference is that the braces, bands and the wires are in the same colour as the teeth so they are less noticeable. However, one problem with ceramic braces is that they are more fragile than metal braces and hence, are more likely to break often.
Lingual Braces: Lingual braces too are just like metal braces but the only difference is that instead of being placed on the front, they are placed at the back of your teeth. Most people who opt for this type of braces do not want other people to know that you are wearing braces.
Clear Aligners: These are also called invisible braces because they are not seen by the other people unless you tell them yourself. Clear aligners, unlike metal braces do not use wires, brackets or bands to shift the position of the teeth but infact make use of custom made trays that are clear. In this treatment plan, you have to wear each set of aligner tray for approximately 2 weeks. However, your orthodontist will be able to better explain this to you according to the needs of your treatment plan.
What Age is best to get braces?
The age in which your teeth and jaw are most flexible and ensure a fast treatment is between the age 9 to 14. But you can get braces as an adult as well however the treatment may take a bit longer.
We hope you have found answers to all your braces concerns. We have tried to cover everything that you may want to know about the treatment at a braces clinic prior to going in for a consultation.
If you would like to book an appointment for braces treatment, we suggest you contact Ehrler Orthodontics or visit their website if you are in the Redlands or Rialto California area.
This article is for general information purposes only and is not intended as a substitute for professional medical advice, diagnosis, or treatment. Please consult your doctor or other qualified healthcare providers with any questions you may have regarding a medical condition. Never disregard professional medical advice or delay in seeking it because of something you have read in this article. The information provided in this article is not intended to diagnose, treat, cure, or prevent any disease and should not be relied upon as medical advice.
Read more articles for whatsmind