Food
15 Power-punching American Breakfast to kick-start your day!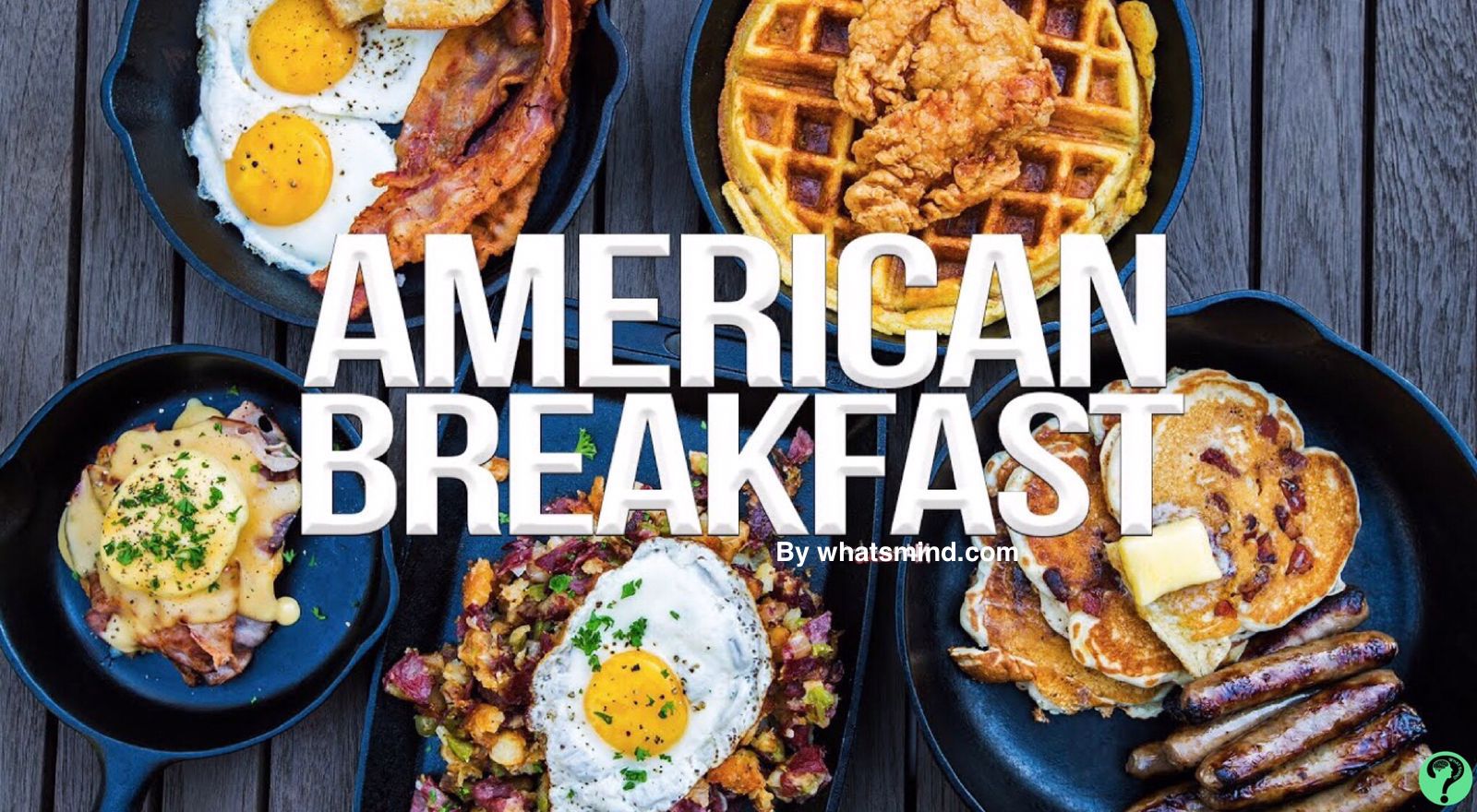 An American breakfast is a claim where you can be privileged with whole food designed to order, not just some warmed pastry or snack.
As a matter of discussion, an American breakfast comprises over two whole eggs, a side of bacon/ sausage, toast or any cereal and juice whichever you like.  Pancakes may be served as a complimentary dish in substitution.
As an English analogue, The American breakfast is an absolute dense, calorie abundant hotel choice, which is perfect to get you through the early morning, and if you having a large portion size, then it will be enough to get you the whole day.
American breakfast may compare with continental breakfast, but may be equal, or beat the full English breakfast in this scenario depending on a person's palatability.
1. Pancakes 
Pancakes are descripted as a sweet dessert which can either be consumed with varies delicious toppings or with several complimentary dishes. The side dishes may be eggs, potato flakes, sausages or if even you want to have a full blown lunch as well then undoubtedly go for fried chicken.  
It can be eaten anytime whether it's a breakfast or lunch. But regardless of choosing various other toppings, melted butter still remains on the top.
When American pancakes are on the board, either they will be big or there will be nothing at all. Saying American pancakes will be an understatement, those are gigantic.  
Related: Huaraches Food
2. French Toast 
French toasts are favored all over the world, but in America it has a huge hype during breakfast, as they don't only taste good but are super easy to prepare.
Although, the bread may called French toast, but this breakfast staple is America's specialty and has been originated and consumed here.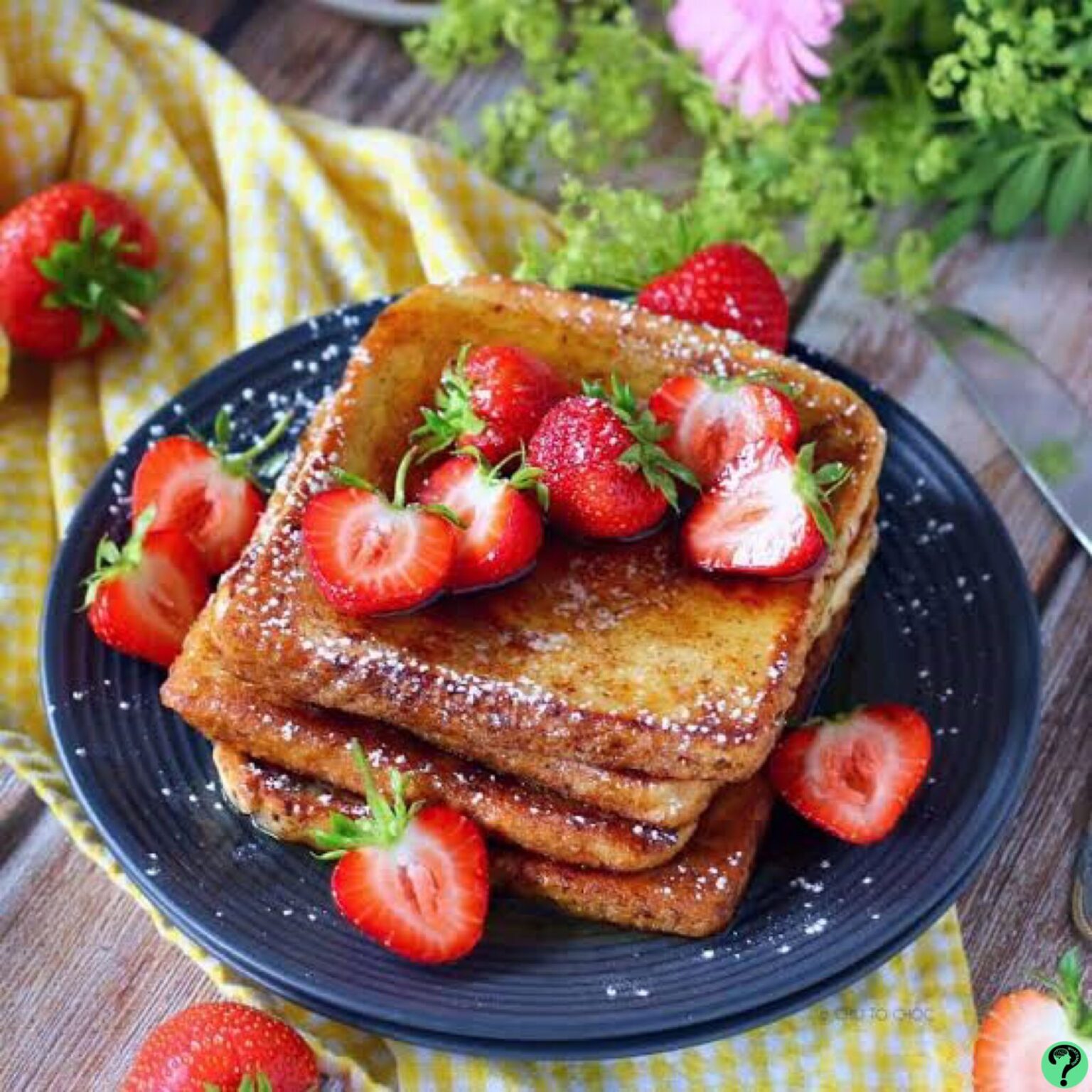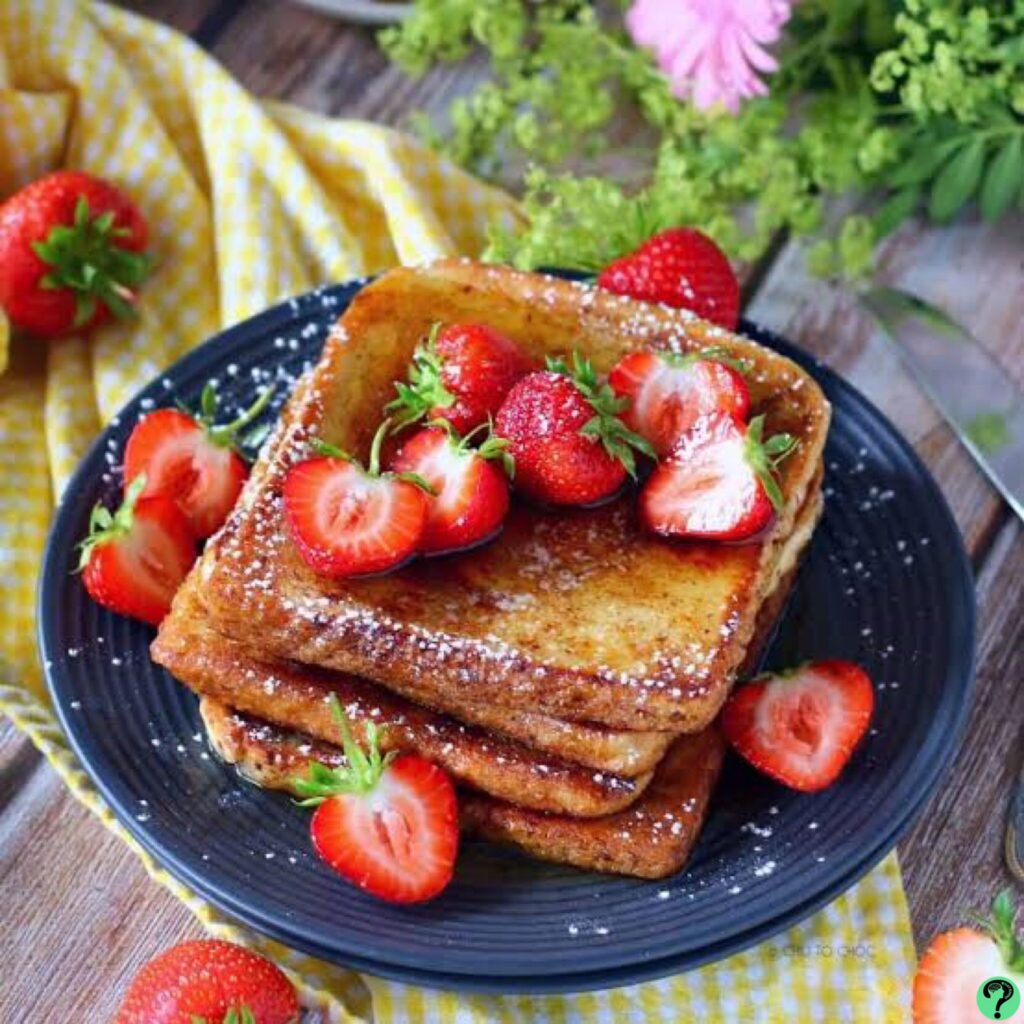 French toast taste delicious when stale bread is used, accompanied with other basic ingredients in the egg mixture including cinnamon powder, butter, milk, vanilla, eggs, and all purpose flour.  
After preparing the egg mixture, bread is dipped in it. Afterwards we toast on a skillet and process is repeated.
If you want to go for a fancier and more delectable breakfast, top the French toast with butter, jam or powdered.
3. French Toast Casserole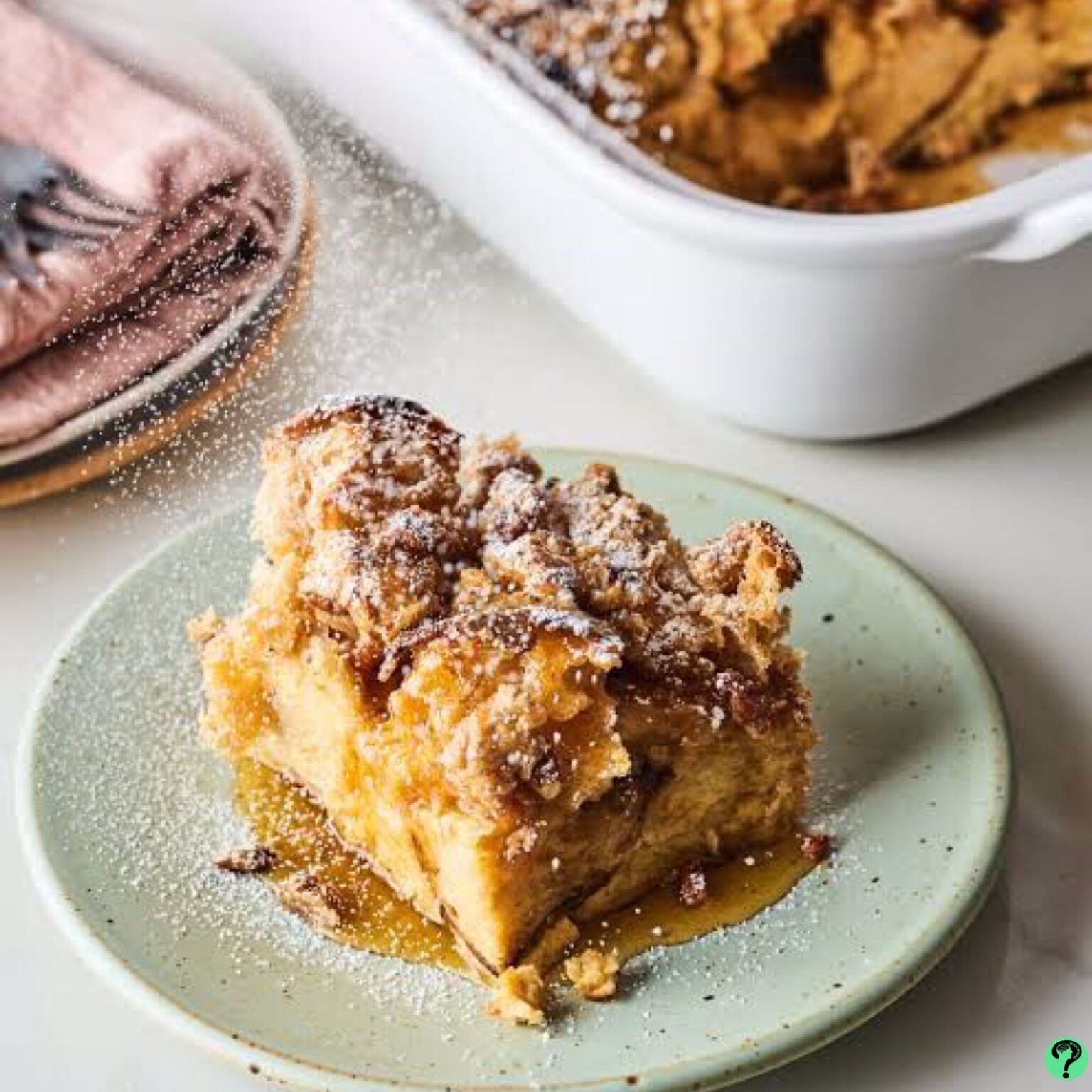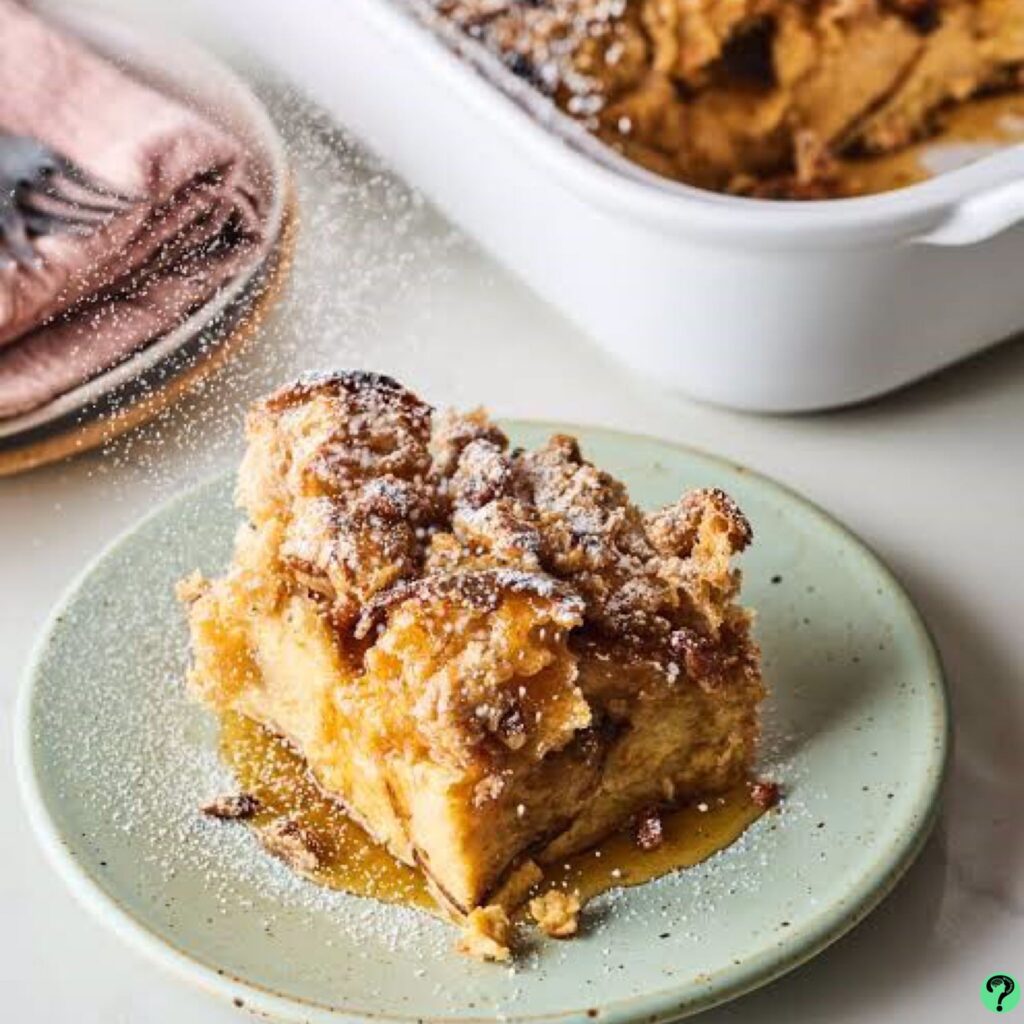 French toasts are easy to make and tastes heavenly. But if there are just too many people whom you have to feed, this easy peasy recipe will become tiresome and probably make you late if you are in hurry. 
Because in the skillet, you can toasted one or two slices, so while making the casserole, the hassle of pan-frying slices one by one is skipped and everything is thrown into the dish and French toast casserole is prepared.
Firstly, batter and sugar is placed at the bottom. The ingredients are mixed together and pure into baking dish. It is topped with one's favorite topping, which may be nuts, fruits or maple syrup or whatsoever. 
4. Scrambled eggs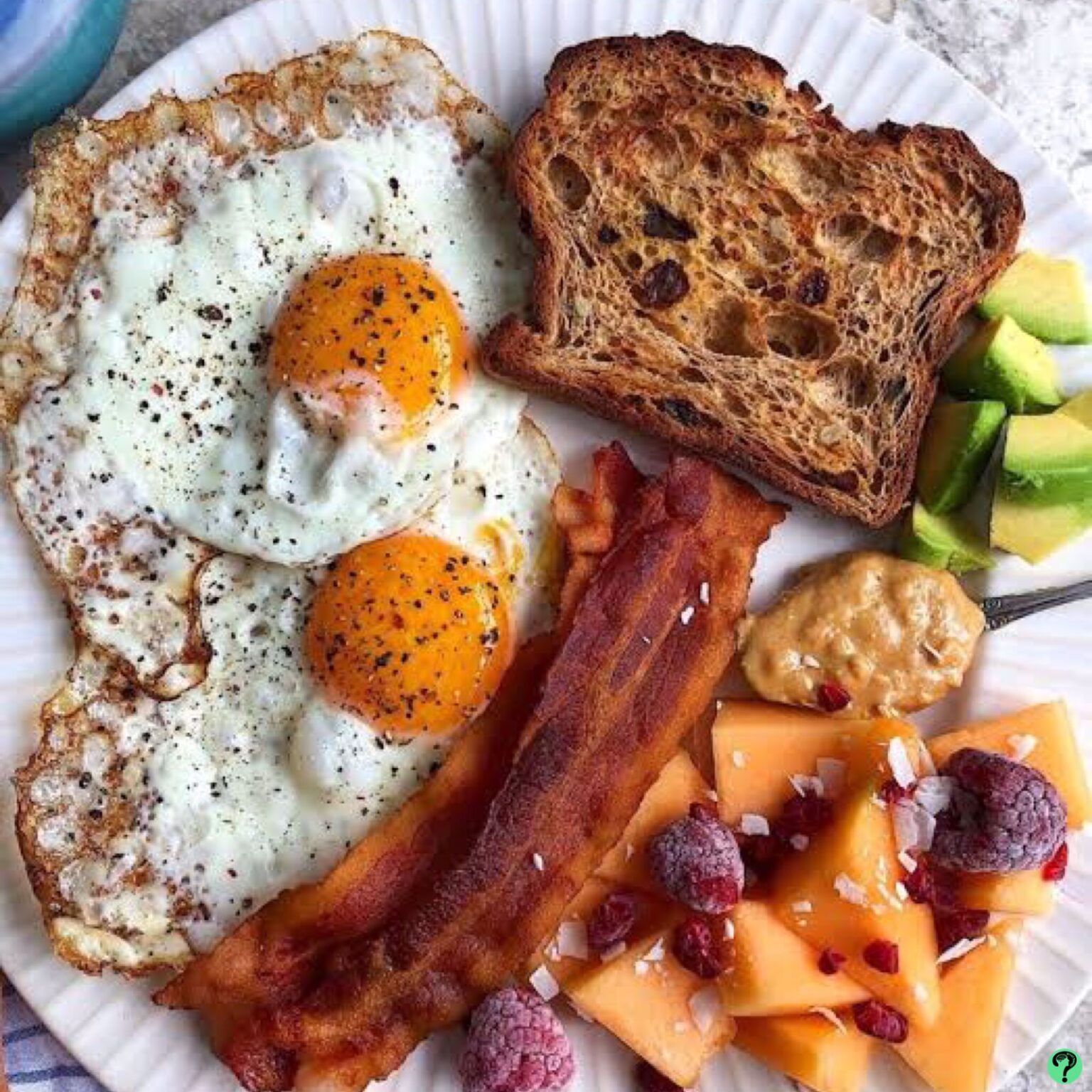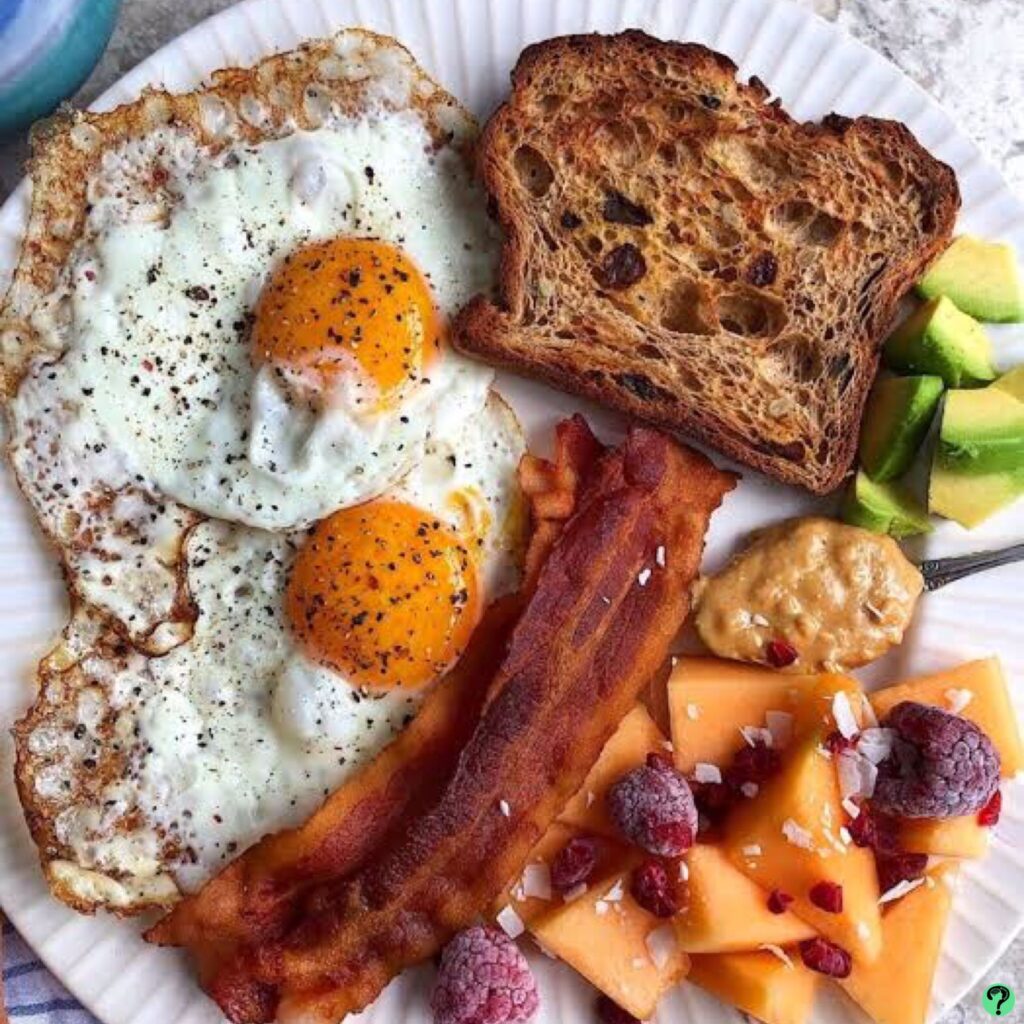 Scrambled eggs are one of the widely consumed breakfast, not only in America but all over the world.
The Americans accompany it with sausages, bacon or with the pancakes. You can be ingenious while making these as you can surely add milk and cheese to level up the flavor a little bit more.  
You'd love t read about Chiese Food
5. Bacon and Egg 
When American breakfasts are on the board, bacon and egg gobbles down all the attention because they are involved in every breakfast staple you can name of.
Be appraising the whole list of breakfast staple, bacon and egg can be served in varied ways. Add in burritos, sandwiches and even as a complimentary dish on the side of waffles.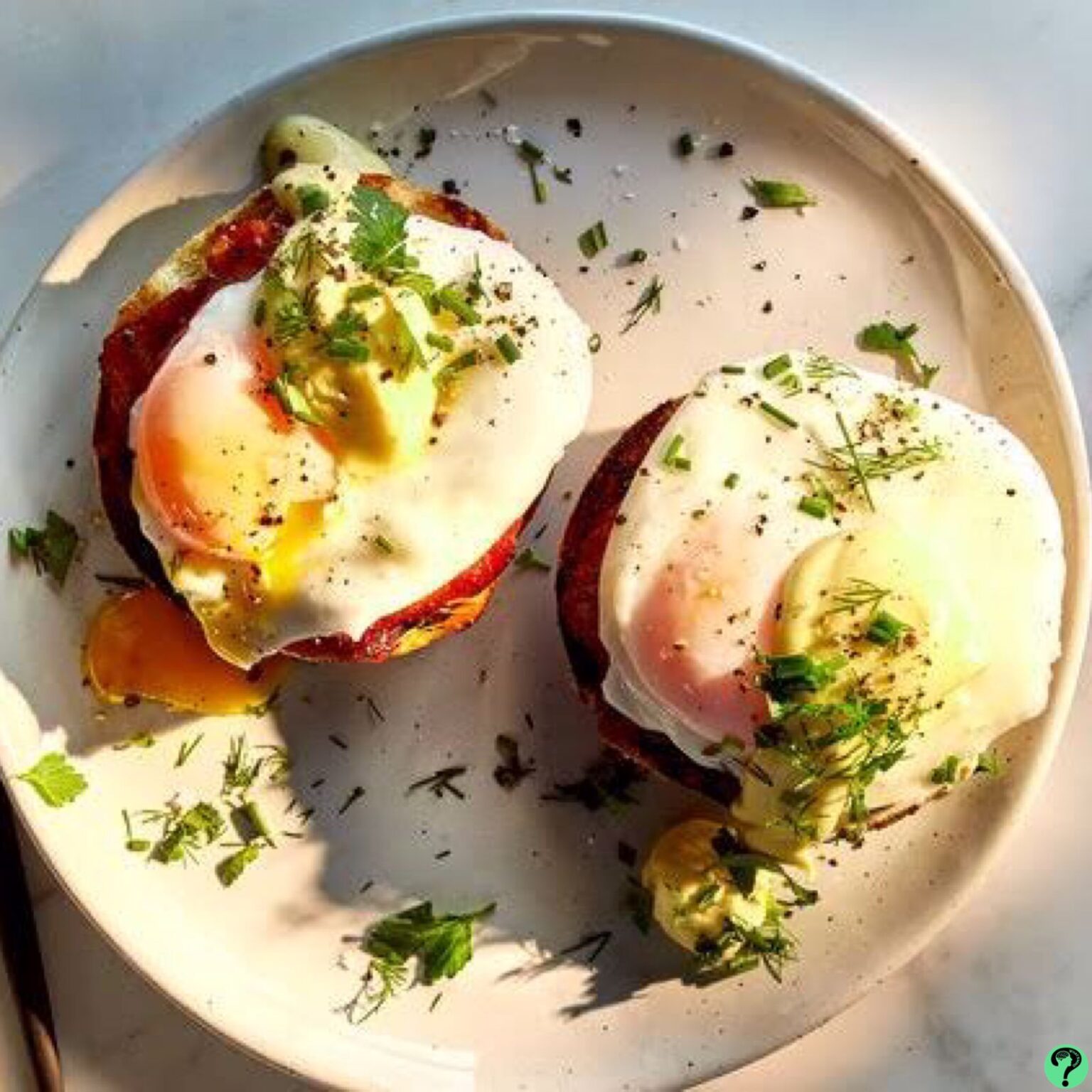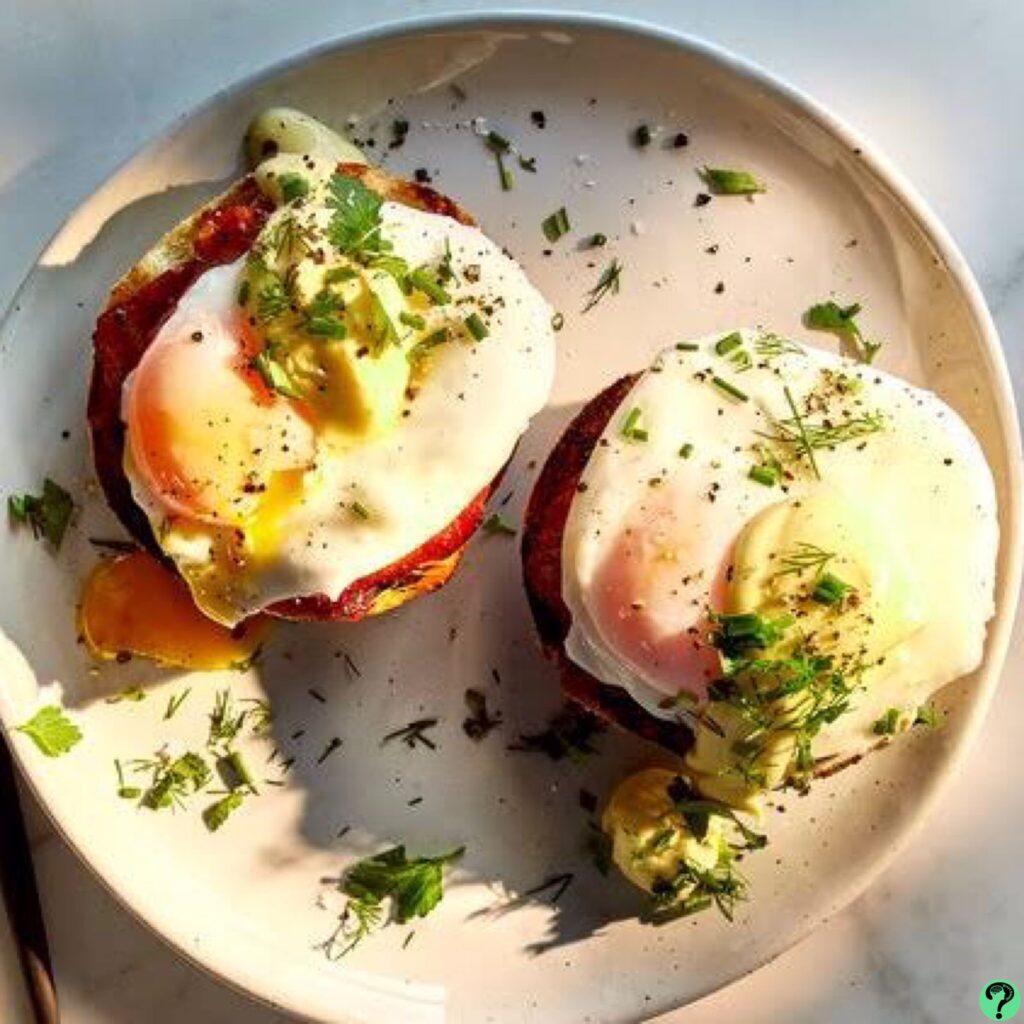 It can be eaten on it own, but most excellently paired up with hash browns.  
6. Eggs Benedict 
It can be eaten either at the breakfast or at the brunch. Its basically a breakfast which includes everything to kick-start your day.
It comprises over poached eggs, toasted English muffins, tomatoes and bacon all cooked in olive oil.
The above mentioned ingredients are all stacked on an English muffin and a hollandaise sauce is drizzled over it to get scrumptious taste.
7. English Muffins 
English muffin toasts are favored mostly because of its quick recipe, and the interesting part is that it cam be topped and filled with number of food items and absolutely anything which you like.
You can top it with jam, butter or even mini pizzas could be made and it tastes delicious when it is freshly cooked.  
8. Hash Browns 
Hash browns, or also goes with the name fried shredded potatoes, are not just American breakfast staples on their own, but quite a delight when eaten with bacon and eggs or even pancakes.
It is loved among everyone regardless of age. The secret to the tastier and crowd-pleasingly hash browns lies in the meaty and salty flavor of hash browns themselves.
9. Belgian waffles 
These are highly praised among children as they love such sweet delights.
We love about Belgian waffles that you can put different toppings over it without any second thought. Although, the startup could be the typical to layer it with whipped cream or chocolate syrup.
Fruits, and cooked could be topped on the signature dent called deep pockets to elevate the taste. 
If you are cutting on sugar intake, you can choose ham and cheese.
10. Breakfast Burritos 
These are perfect when you want a full blown morning breakfast. Burritos is one staple breakfast including bacon, scrambled eggs, tomato salsa, sausages wrapped all in a tortilla wrap. Even a slice of cheese could be placed inside.
The options are endless, it all comes down to your creativity. You can make it in an hour! Real easy peasy!!
11. Avocado Toast 
Avocado toast might not be liked by everyone, but contains dense amount of nutrients, so a crowd-pleaser for health freaks.
It contains an abundant amount of carbs and fat from avocado and bread.  
This easy and quick recipe could be prepared in just 5 minutes, and one excellent choice if you are in hurry! 
12. Breakfast Sausage 
One stereotypical American breakfast is breakfast sausage which can be accompanied with bacon, fried eggs and even with pancakes. It is one of the filling meal not just a quick snack. 
Sausages are given smoky flavor like bacon with goes perfectly well with typical breakfast.
Instead of adding sausages into casseroles or accompanying with pancakes, these can be wrapped in crescent rolls.
They may sound tiresome to make but can be made real quick, in less than half an hour.
13. Breakfast Parfait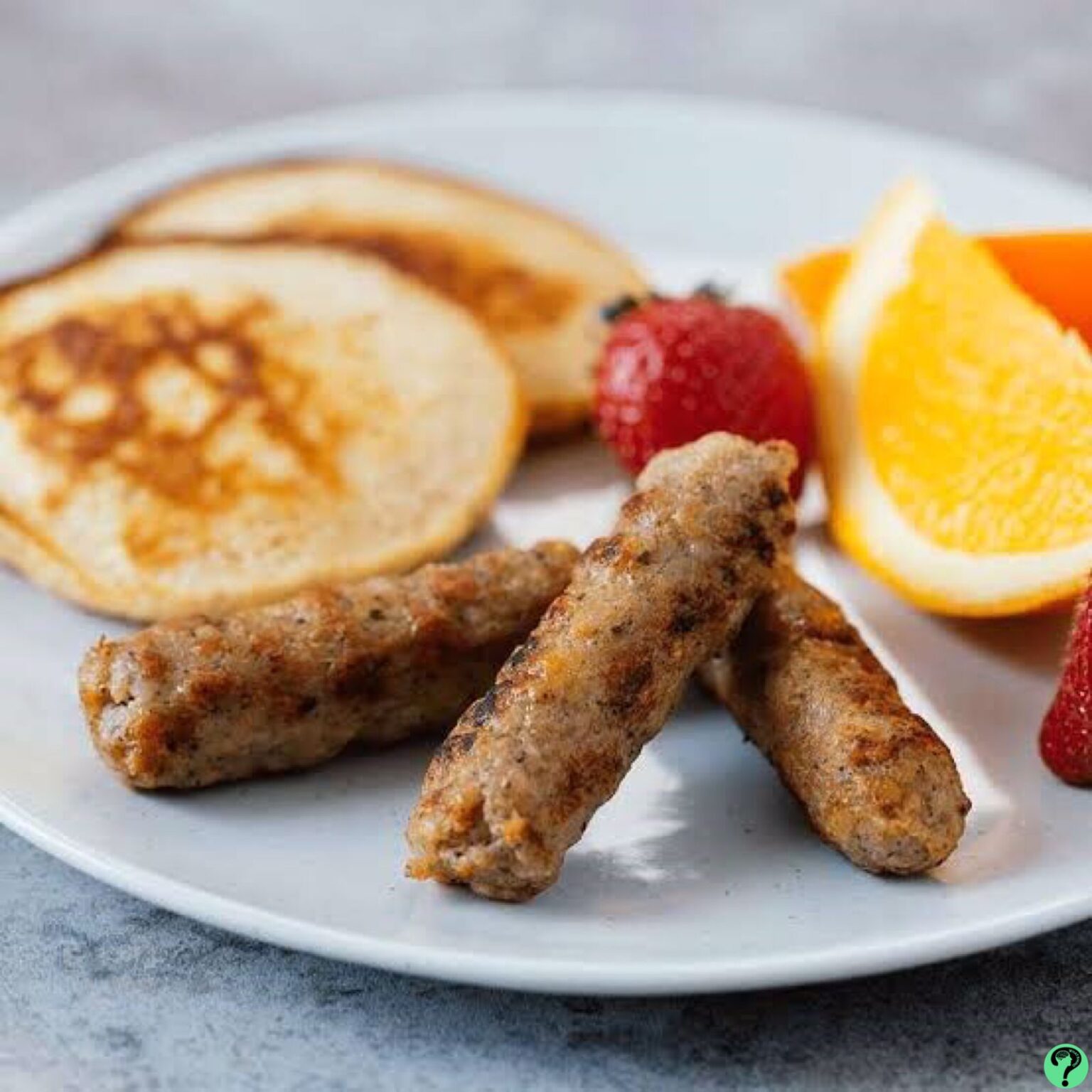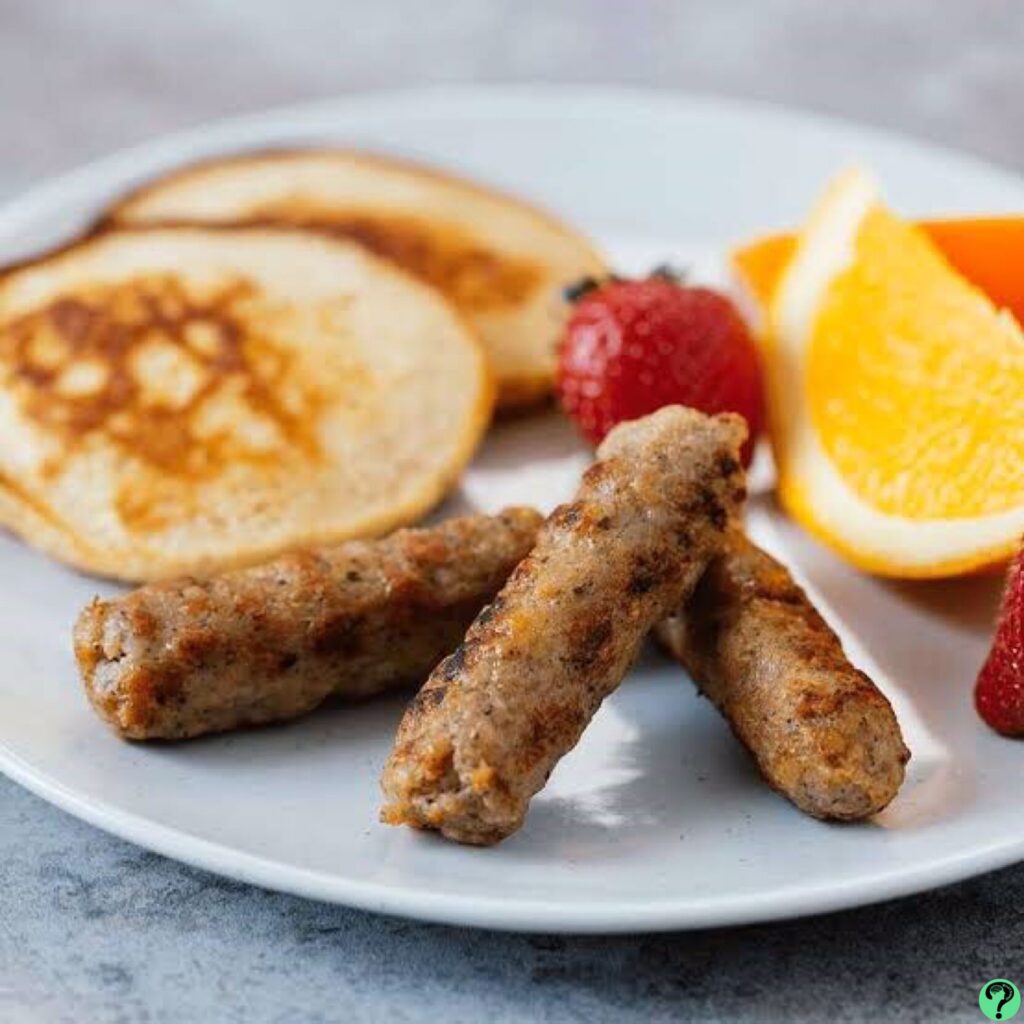 Breakfast parfaits are an excellent way to have decent amount of granola serving without it tasting bland and typical.
A classic parfait will take just 5 minutes of preparation time. Yup! A real quick breakfast recipe.
But if you still don't have time, parfaits can be made a night before and stored in mason jars. So just grab it and go on your way!
14. Croissant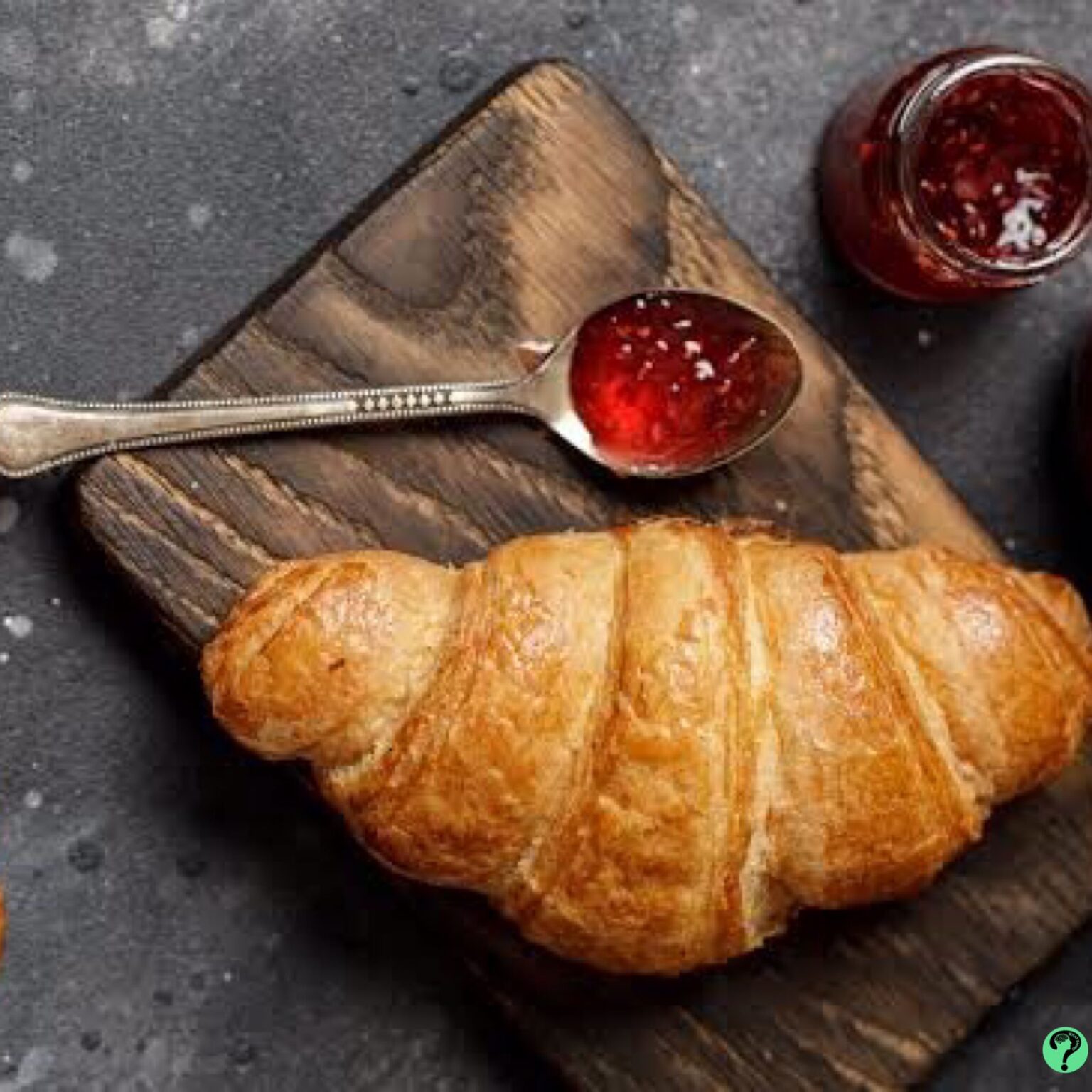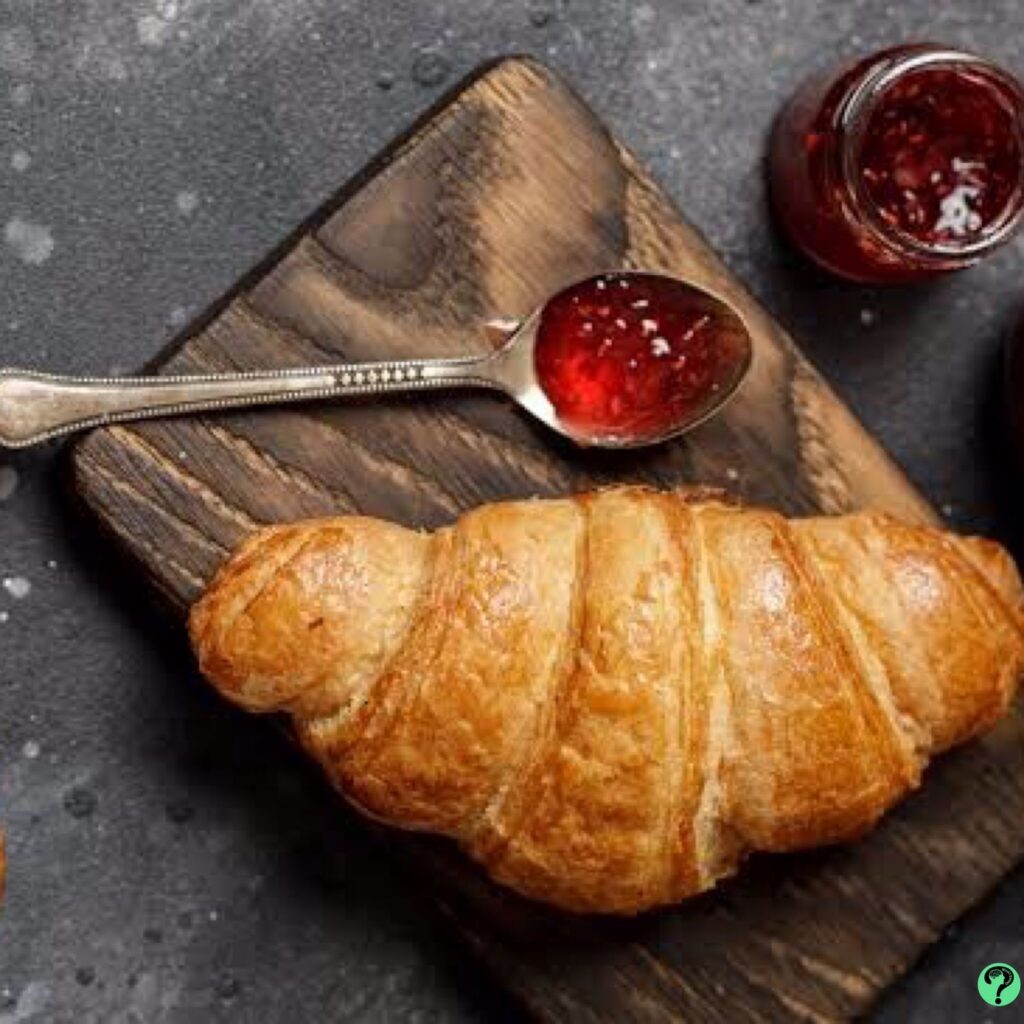 This flaky, puffed, and butter pastry is more popular as French treat, as its originated from there. But it is more consumed and well-liked among Americans as a snack or as a breakfast cereal. 
As the croissants are light, and airy so eating just these will not be enough for many people. So, it is accompanied with bacon, ham and cheese to get a full blown breakfast with bunch of calories to start your day.
Some berries and cream could also be placed over croissant and then finally drizzled with chocolate syrup.
Americans love to fill it with Nutella, which is one delectable combination for all.
15. Oatmeal 
If you want to have an easy, quicker and power-punching breakfast, then oatmeal is one brilliant option.
It contains dense amount of fiber especially when consumed as a porridge.
Oatmeal could be consumed alone or variety of topping could be added such as strawberries, currants, other fruits. Besides fruits, nuts and chocolate chips could also be sprinkled at the top.
Finally, maple syrup, chocolate syrup, and cinnamon could be sprinkled to get a spicy yet yummiest look.
FAQs on American Breakfast
What is a classic American breakfast?
Bacon and eggs are one classic American breakfast which are paired up with variety of ingredients.
Is croissant an American breakfast?
It is originated from France, but are most popular in America.
Are American breakfast unhealthy?
American Breakfast contains processed food, and are often contain dense amount of sugar.
What is the most common ingredient in American breakfast?
Eggs are most common breakfast and are accompanied with literally everything.