Business
How to start a small clothing business from home?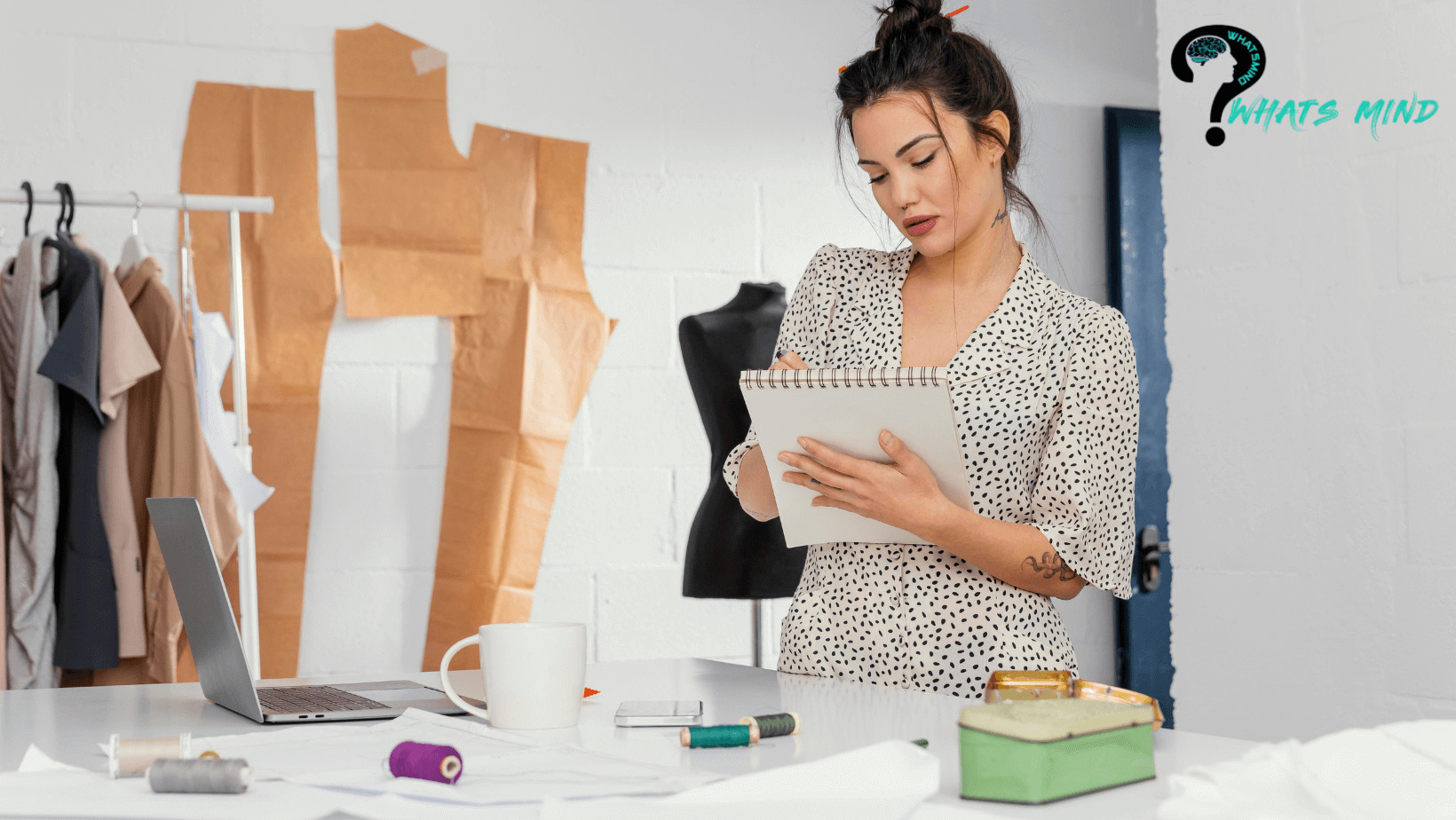 Are you really wonder that how to start a small clothing business from home? With modern technology starting a new business is just like a cup of cake.
You don't have to put much effort in the start. It is being considered, starting a business is a very difficult and pivotal factor in starting, how you will grow. That is how you will launch your idea in the market.
In the modern clock, technology has become a double edge sword. As it has made life easy and more accessible to new things.
So, if you were looking around to get the best tips on how to start a small clothing business from home. You've picked up the right site.
Here we are going to unfold, how you can start a clothing business at your home. Even with a small investment.   
All you need for this is a prepared mindset with a clear idea. For a successful startup in this business, all you need is proper guidelines and suggestions.
Moreover, tips and tricks to scale up your clothing business. And choosing the right platform and channel of the market according to your interest and feasibility.
How to step-in into the clothing business from home?
Most of the folks try to start a side hustle to make more money and meet their needs. For this sake of interest, the clothing business is really an incredible idea.
Especially when you start it from your home. The major benefit of starting from home is you don't need to rent out a place. Additionally, the major expense that could be saved is a monthly payroll. There is no need to hire a person for any special task and to pay him at the start. But after getting into the market, if you think now you have occupied the major market and need to launch your business in a marketplace. Then it's a good opportunity at that time.  
There is not any hurdle of investment and time. What you actually need to do is, visit the cloth market in your city. Usually, in big markets where there is a lot of competition rates are pretty cheap.
Just search for the best rates according to your investment and buy a stock with different varieties. And keep it in your home.
At the start of your clothing business from home, you have to buy bulk stocks with instant payments at the start. But after delivering good business services to your vender, you will build trust relation.
At that time, you don't need to pay your vendor until your stock will be sold. After selling you can pay them. This is how you can step into your clothing business from home.  
Whatsmind Reading Suggestions: How to become a fashion designer?
How to capture the market for the home clothing business?
The first and foremost thing before starting any business is to analyze the market. You have to set your market target. Where you want to reach out to the customers. Moreover, what are the interests of the customers of your target market? Then make a chart of how you are going to handle it.
There are a lot of ways to market or advertise your clothes. By using the latest technology in your business, your product will be accessible to every person in the target area.
People of the modern world rely on the technology to save their time. Every person is much swamped with their schedule. They don't have enough time to go and visit the place to buy anything, especially in the United States.
So, what can you do to make your home clothing business successful in the USA, UK, Canada, Australia, and globally in 2023-2024 and the future?
Follow these steps to capture your market.  
Also Read: How to use visa gift card on Amazon?
Facebook page and Ads:
Recapitulating about how to start a small clothing business from home, the converging statement is below.   
There is a business rule, your 30% of the profit must be in an advertisement. If you are not spending money on marketing, your business will go bankrupt soon.
But the question is, how to do the best advertisement in today's world?
According to a report, approximately 1.62 billion people use Facebook daily. In the USA 239 million people use Facebook daily.  
Business owners now are focusing on digital marketing. Rather than any physical market like billboards, pamphlets, and others.
What do you need to do for this?  
On the first priority create your business Facebook page with the name of your brand. Now post your clothes pictures that will attract the customer. At the start of your business, don't focus on much profit.
After this run paid Facebook Ads. Facebook Ads gives you the option to advertise your post in a specific area, society, city, or country.
Now when you get orders, deliver them to the customer on time with the best quality.
For online delivery, every courier service provider (UPS, DHL, and others) gives an option for business owners. Make a deal with them. They will give you specific details on terms and conditions.   
Now their delivery boy will pick up the order from your home and deliver it to the customer. You don't need to be worried about it. Just make a network. Things will be in order automatically.   
Related: Content Marketing Strategy
Google Ads for clothing business:
As Google is the most useable search engine globally. People search on Google for whatever query they have. So, if you run your ads on Google, it will be much more appropriate for your clothing business.
All you need to do is, make your Google Adsense account. Select your package with the area of your interest. And run ads on Google.
Google will automatically show your ads on different pages of websites. Social media ads can boost the growth and sale of your clothing business from home.
Other social media platforms:
There are many more other social media platforms where you can create your business page and run ads. Like Twitter, Pinterest, Tumblr, Instagram, etc.
Instagram is one of the most influential social media platforms today with 2.38 billion users daily.
In a nutshell, for a successful clothing business from home, all you need to focus on is marketing. Secondly, the presentation of your clothes. That is how you capture the pictures to upload on your business pages and attract the customer.
After getting the fame of the brand, there will be enough followers on your social pages that you will be getting continuous orders.
Make a website:
The website shows the credibility of your brand and products. It also gives a positive thought to the customer about your authenticity.
So, make a website with your brand name, set a logo and attractive theme. Upload your latest catalog with prices. And give buyers an option for the cart to buy directly from your site.  
Write detailed content on your product and rank them on Google. It will help you to get more customers. The client's interests should always be the priority.
Best of luck with your clothing business from home. We hope you would have got the authentic and right information on how to start a small clothing business from home. And it will help you to start and grow your business.