Trending
What Is Employee Engagement and How Do You Improve It?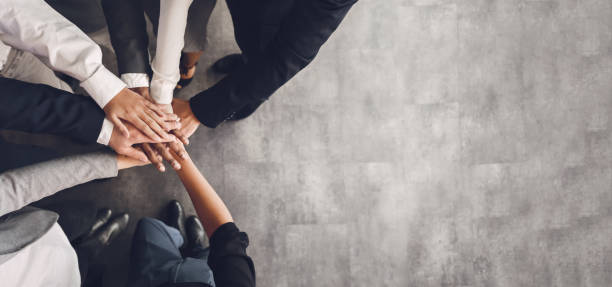 Employee engagement is essentially used to indicate the degree of dedication and enthusiasm a human worker feels for their job at the organization. Employee engagement comes under the umbrella concept of employee experience, which is rapidly gaining significant priority for its strategic advantage.
The human workforce is the most invaluable asset a company can possess. The more engaged an employee is the more they care about their work, productivity, and the performance of the organization. Engaged employees care beyond their paycheck; they believe that their efforts create a difference, and the workplace environment and future of the company also depend on them. Needless to mention, these highly engaged employees are truly the "human capital" and are instrumental in the success of the organization.
With the rise of the "knowledge economy", more and more corporate leaders are emphasizing investing in employee engagement software to strive beyond just talent recruitment and acquisition and concentrate on the entire lifecycle of each employee. They understand that it is extremely vital to formulate sustainable strategies for employee engagement, maximize returns from investing in human resources, and consider employees as high-ROI assets for the company.
How to improve employee engagement?
According to a recent survey conducted by Gallup in 2022, only 32 percent of all part-time and full-time employees in the USA are engaged at work, while almost 17 percent are actively disengaged. Now, if you consider the sheer count of all employees at various organizations, this is an alarming figure, and sadly it has increased by one percent since the last year.
Disengaged employees are the most expensive for any organization, and weigh down heavily with dipping rates of productivity. As per Gallup's 2022 State of the Global Workplace Report, those who are not engaged, or actively disengaged employees cost the world almost 7.8 trillion USD in terms of productivity, which is at par with about 11 percent of the world's GDP.
The decline in employee engagement rates began as the coronavirus dealt a major hit to employees all over the world. Top employee motivation management leadership is now focused on pushing up engagement levels to the pre-pandemic peak of 22 percent recorded in 2019.
Now, the question is, how can employee engagement be increased? Here are some of the most effective strategies.
Listen to your employees' views
For any significant decision in the company, start with your employees. You can create surveys and questionnaires through which employees can voice their views and concerns. A survey is a practical and smart strategy to enhance engagement levels in employees; asking for their opinion creates a sense of belonging with your organization, and they feel valued and respected.
Acknowledge good work
Studies show that 2 out of 3 employees feel they do not receive enough recognition for their contribution. This can easily make them feel less motivated and not put in their best efforts. So it is important to recognize their work through rewards and incentives. Even some appreciative words and certificates can go a long way in making them feel valued for their work.
Foster personal and professional growth
Investing in nurturing the human workforce helps your organization in its long-term growth. Conducting training or sponsoring their higher education is a tried and tested way of creating loyalty among employees by supporting employees in their professional growth. And you are investing in the future of your company too.
Embrace community participation
Imbibe a community spirit among employees through team activities- team lunches, annual team events, etc. It is always wise to maintain some degree of unbiasedness and equality, despite the hierarchical structure of an organization, so that employees at all levels feel they are also important.
Recruit competent managers
Managers play a massively important role in shaping employee experience. Good managers, who can cultivate a sense of purpose, where their reportees feel that they also matter to the organization, works best when it comes to improving employee engagement. You need to educate the managers to make them genuinely capable of balancing employee needs and those of the business.
Conclusion
With effective strategies for their engagement, employees will not just be empowered to progress at work but will also benefit the business in different aspects starting with greater profitability, improved customer retention, and improved talent procurement and retention, to reduced employee turnover, and an overall healthy safer environment at work. When all of these vital elements keep adding every quarter over quarter, they bring enduring business prosperity.
For more information, visit whatsmind.com