Trending
Did Jonathan Galindo challenges really kill a child?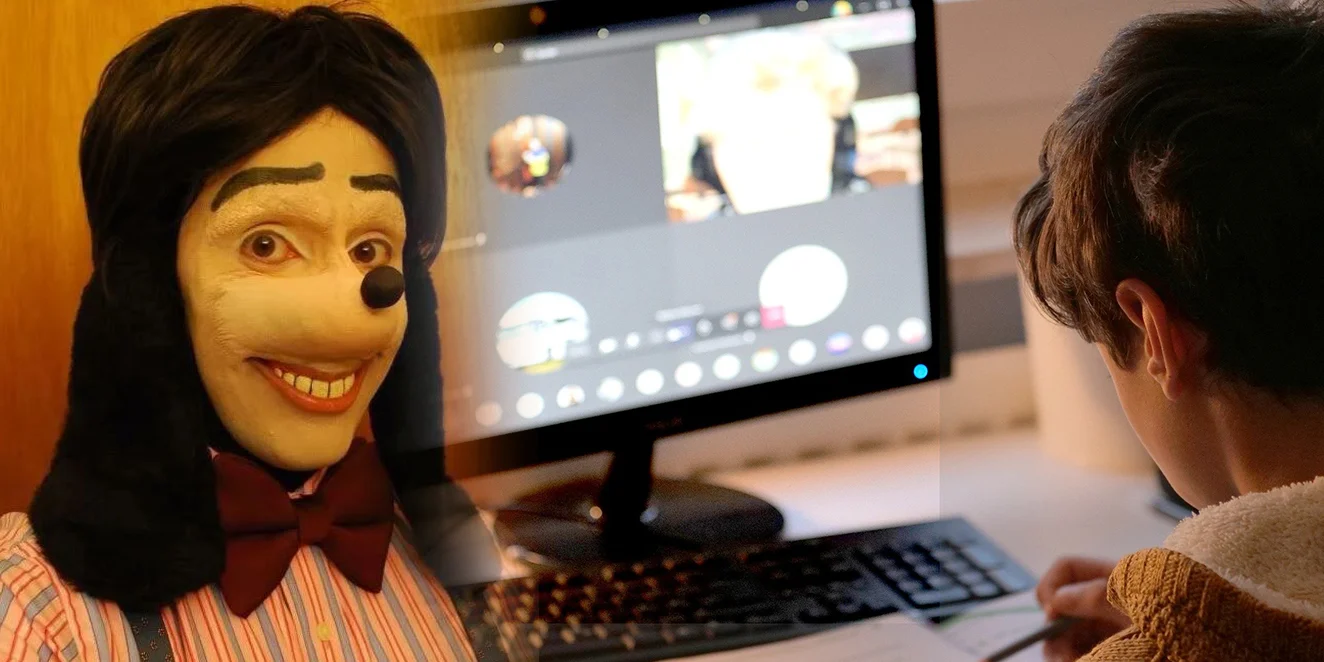 An 11-year-old Italian boy died after jumping from a ten-story building. The boy was playing an online suicide game. It is expected that he was playing Jonathan Galindo challenges. This suicide game is equivalent to Blue Whales (a deadly Russian game that caused various deaths around the globe) and Momo. 
On September 30, the boy took his own life in Naples, Italy. His body was found in the residential apartment block's courtyard. The police took charge of the young boy's smartphone for an in-depth investigation. When they seized the mobile, they searched for any duping to lure the young boy.
It was suggested that the boy had died after participating in a deathly game. Goofy of Disney is known for his kindness and is loved everywhere by kids and adults alike. His benevolent character charms everyone and had many followers but Jonathan Galindo is contrary to him.
Who's Jonathan Galindo?
Jonathan Galindo is a TikTok user who hasn't revealed any info regarding his personal life. The account has thousands of followers or maybe a million. Due to community guidelines of spam or harmful material, Tiktok isn't showing Galindo's profile. 
One can recognize him; he looks like a man in a dog mask. Furthermore, he's also the founder of a new wave of dangerous challenges that could result in self-harm and suicide. Accounts with similar names usually target young naive children and give them dares to do. And those dares could supposedly lead to suicide. 
Jonathan's challenges are also called a renewed version of Momo's challenges.
The profile users with cursed Goofy images inbox children and ask them to play the game. They usually mention its connection with Blue Whale and Momo challenges. If one refuses them, they don't or threaten them until they resume playing the tasks. 
You'd also love to read about Bingus
Origin of Jonathan Galindo
The Jonathan Galindo picture is inspired by cosplayer and mask designer Samuel Canini. Samuel used it from 2012 to 2013; moniker Dusky Sam. The profile associated with the latest resurgence is registered by TikTok[2] user jonathangalindo54.
Although not much is known about him, he registered the profile in the fall of 2019 (shown below). Numerous clone accounts have appeared on TikTok, Twitter, Instagram, Discord, and other platforms since that profile was created, inviting or threatening users to take part in the Blue Whale Challenge.
Hence, once again questionable appearances are going around on the internet. Beware yourself and especially keep checking on little kids and what they are doing to avoid any mishaps.
How did Jonathan Galindo spread all over the web?
Jonathan Galindo TikTok
On July 2, 2020, a person with the username @itsVoxsis on Twitter posted the first tweet about Galindo. That post received quite a hype; 100,000 retweets, 4000 comments, and 55,000 likes.
On July 3, 2020, another Twitter user @lavenderaio posted something related to Jonathan. The tweet had highlights of his conversation with another anonymous user. The video soon went into a rift of publicity garnering 2000 likes, about 400 retweets, and comments.
Soon after the posts about the Jonathan Galindo challenge started floating on the internet, one Reddit user posted;
"Jonathan Galindo, an individual who posts on many social media sites, has appeared in random people's private messages on Twitter, Instagram, and Snapchat, essentially the Blue Whale Challenge. Jonathan does threaten the victim by offering the Blue Whale Challenge, even though I do not believe they know your IP address. The profile pic actually belongs to someone (I can't remember who) who specializes in creating anamorphic masks."
Many people showed concern regarding children and voiced out some facts that need to be reminded;
"One day, kids would eventually realize that this goofy guy and momo and some other internet-born characters are like Santa Claus. These people don't exist, people just overhype them. And based on the hype, they make up stories about them.
Children, get a life!
"I envy those days when kids hang out to meet their friends in real life because they have to. Kids hang out these days, but their minds are elsewhere, spooked by a lunatic they don't know."
Another remarked;
"The most disturbing Goofy. The person behind the threats is a coward, and can't even face children in real life. The worst kind of psychopath."
What was the reaction of Samuel Canini to the blizzard Jonathan Galindo's challenges?
Samuel Canini reacted in a tweet after he looked up the matter and how his mask was being used to bully and deceive others. In his statement on Twitter, he shunned this type of outrageous activity. This mask wasn't a mean for a thrill seeker to create chaos.
Conclusion
Such evils grow even if they're rooted, hence, one should always be on guard. Children, don't trust anyone on the internet and if someone asks you to do something that you think isn't normal, make sure to tell someone else about it. Further, if one sees a post on Jonathan Galindo and Blue Whale Challenges, report it.