Automobile
10 Things Every First Time Car Buyer Should Know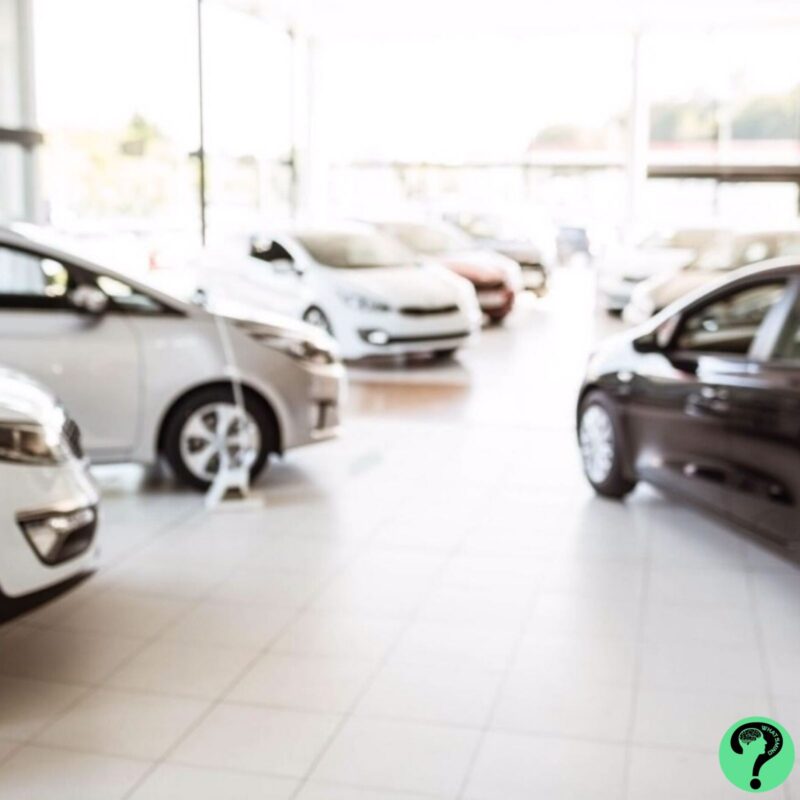 You typically have to be at least 18 years old to get a car loan, but that doesn't mean you can only buy a car at this age. Many people purchase vehicles before they turn 18, while others wait until years later.
The point is that you will buy your first car at some point if you want to drive, and buying a car is a big deal. However, it's not something to rush through. Instead, it might be helpful to learn some tips.
So, what are the most important things a first-time car buyer should know?
Here is a guide that explains ten tips and things you should know as you shop for your first vehicle.
1. It's Your First Car
While this might seem like the simplest tip of all, it might also be the most important. You must remember you're buying your first car. In other words, it's not your final car, and it's not even a vehicle you must keep for years.
Buying a car for the first time gives you a chance to own a car, but it doesn't mean you need the nicest car available.
Therefore, remember that buying cars is like buying homes. When buying a house, you begin with a starter home. Then, you can sell it years later to upgrade to a nicer one. Buying your first car is the same.
2. Used Cars Cost Less
You'll see a big difference if you compare the costs of a new car versus a used car. New cars always cost more. Therefore, you might want to limit your search to used cars.
Owning a brand-new vehicle is a great experience, but new cars depreciate quickly. On the other hand, used cars have already lost value through depreciation, and their prices show this difference.
3. You Can Buy Cars in Different Ways
Next, you might wonder how to buy a car. For example, where can you shop for a car? The answer is that you can buy a car in many different ways.
First, you can shop in person at auto dealerships, where you'll find many vehicles for sale. Some dealerships specialize in brand-new cars, while others sell used cars. Many dealerships sell both.
Secondly, you can buy a car from a private owner. You can find cars for sale on classified ad sites or social media from people who want to sell their vehicles.
Additionally, you can shop for a vehicle online. You can find many sites that allow dealers or private owners to sell their vehicles online.
4. Car Loans Cost Money
Setting a budget for your purchase is essential, as cars can be expensive. You might also need to plan how to pay for your vehicle purchase, and you can choose from two options:
Pay Cash for the Car
First, you can pay cash for a car. Of course, paying cash for a car limits your options. However, paying cash is a great option, as you won't have to make car payments.
Get an Auto Loan
Secondly, you can get an auto loan to purchase your car. You'll need good credit to qualify for a low-interest rate, but getting a loan widens your options. You can check out auto media to learn more about loan rates. 
5. The Car Affects the Insurance Costs
You might also consider the effects your car choice has on insurance costs.
Car loan lenders require full coverage auto insurance when issuing loans. As a result, you might pay more for your insurance if you get a loan.
A vehicle's age, type, and make also affect insurance rates. Therefore, you might want to evaluate insurance rates before you buy a car.
6. Look for Low Mileage
As you start viewing cars, you'll need to check the mileage on the vehicles you like. One of the top car-buying tips to remember is to find a car with low mileage.
Cars with low mileage generally have a lot of life left, whereas high mileage might indicate a vehicle's nearing its useful life.
7. Research Cars and Types
It might also be helpful to research cars and types before shopping for one. Researching cars can help you determine what type or size you'd like to find.
Researching also helps you decide what features you want in a vehicle. As a result, you'll narrow your list to a specific size, brand, or type.
8. Test Everything First
Next, you'll need to know what to look for when viewing cars for sale. The most important thing to know is that you should test everything.
For example, look closely at the tires to see how much tread they have. Secondly, test the AC, heat, radio, and power windows.
Testing everything can help you avoid buying a lemon.
9. Always Drive the Vehicle
Additionally, take the vehicle for a drive to see how it runs and operates. When driving it, do you hear strange sounds? Does the car shake or hesitate when changing gears?
Test driving helps you find a car you'll enjoy driving. Additionally, it helps you avoid buying a car with issues.
10. Ask for the Vehicle History Report
Finally, you might ask the seller for the car's vehicle history report, or VIN report. These reports provide information about a car that you wouldn't know otherwise.
For example, it will tell you how many owners the car had. It will also tell you if the car had any reported accidents. Additionally, it can reveal information about the car's previous use and its title.
Use These Tips if You're a First-Time Car Buyer
Cars are costly, even used vehicles. Therefore, you'll want to make a wise decision when choosing one. As a first-time car buyer, you might find these tips helpful as you begin searching for the right vehicle to purchase.
For more articles click here.