Trending
How to Make Beauty Products Stand Out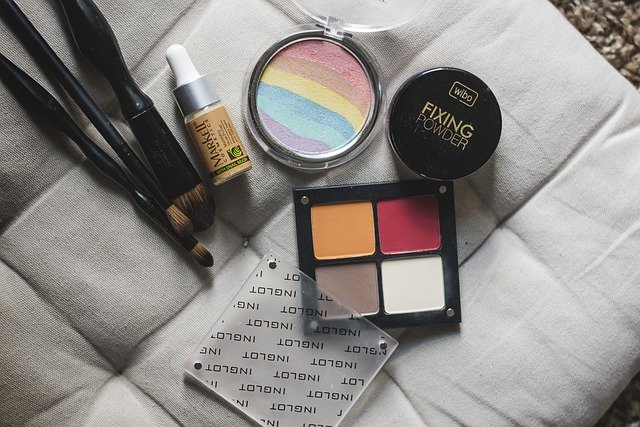 According to a 2018 study, the U.S. was the most lucrative cosmetic market worldwide. In the same year, the industry had a whopping 89 billion dollars in revenue. Worldwide, the industry had sales of 511 billion dollars in the year 2021, with an expected growth rate of 4.75%.
Starting a beauty product line might be the most profitable decision you can make. The demand for beauty products is not going anywhere and will grow over the next couple of years and even decades with more and more people being born. With this in mind, it is a very good idea to launch beauty products or reinforce your brand for the long term.
Unfortunately, the beauty industry has cutthroat competition and many already established brands. Penetrating the market will not be just an issue of having a good product but also employing a robust brand strategy. The immediate challenges will be getting and keeping the attention of the market. From your labeling to your marketing, social media, mission statement, and brand personality, everything should be geared towards maintaining the market's attention by creating a unique brand for yourself.
How Can You Make Your Beauty Products Stand Out?
Establish your niche. One of the best ways to differentiate your product is by identifying a niche market and making products specifically for them. This is much easier with the use of the internet for research. Honing down on a target market enables you to cater to their specific needs and develop a strategy that fulfills their desires. Jennifer Rhodes, a beauty socialite with Albinism, noticed the lack of beauty products that cater to the Albino market and launched her brand Ivoree Beauty. Jennifer spent years helping fellow Albino women learn makeup tips catering to their condition and doing research on beauty products for Albinos on the internet and social media. She got hundreds of complaints that Albino beauty products were hard to come by. This is what inspired her to make her own beauty product line, starting with eyelashes, and plans to expand to mascara and other makeup products. This is a prime example of the power of identifying a niche market.
Other niche consumer groups include people with allergies, medical conditions, unique hobbies, and people who have certain political ideologies.
Unique packaging and labeling. This is among the most powerful ways to stand out to your audience, as it is how your customers first personally interact with your product. A custom cosmetic label helps you stay in the consumer's mind even after they have interacted with your item. From bold colors to rare fonts and captivating imagery, there are a host of methods you can use to make your product memorable. An excellent example of this is the Poilu paintbrush.
Instead of meeting the boring product name or logo on the front labeling of the brush, you get the top half of a face drawn where the bristles meet the wood. At the lower end, just below the bristles, is the bottom half, with a slit in the label to accommodate a thin strip of bristles emerging just below the lower lip to create a soul patch. Adding to the hilarity of the label, the bristles are exposed and positioned just above the upper lip to create the image of a mustache. Quite an amusing and memorable label design that definitely stood out.
To get the best results, one should not handle this part of the process alone. Having a professional partner to assist with labeling will greatly improve the chances of your product being easily noticeable and standing out. Companies like Quadra Flex have helped brands come up with eye-catching labels since the '90s. Their custom cosmetic labels will not only put you on the map but also ensure the highest level of quality and attention to detail. They have a range of Quadra Flex Quality Labels that guarantee both the authenticity of materials and superior label design. The best part of it is you can work hand in hand with the internal graphic design team to come up with distinctive custom cosmetic labels for your beauty products.
Novel marketing methods. Coming up with unique and unforgettable ways to get your brand at the forefront is very effective when done well. Think of the extreme stunts synonymous with the Red Bull brand. Just the mention of Red Bull brings to memory the daring stratosphere jump by Felix Baumgartner. The Australian skydiver was elevated to a height of approximately 20 miles above the New Mexico landscape. He then proceeded to skydive, break the sound barrier, and land safely below. Note that this was a world record at the time for the highest jump and remained so for a couple of years. The stunt performance was in 2012, yet it is still memorable to this day, proving just how much their stunts are effective in making Red Bull stand out.
Other brands have stood out by having viral commercials. Direct TV had an advert where a customer was put on hold by a cable company and ended up with them waking up in a roadside ditch. The gist of it was that with Direct TV, you would not have to end up in a ditch. The ad was well acted out, produced, and directed to create not only a lasting impression but also to stand out.
Customer engagement. Your social media pages and website are not only for promoting your beauty products but also serve as a tool to help your brand stand out. Until recently, most big brands treated their web presence as a billboard. It was only meant for one-way communication. However, both big and small companies have noticed the power of engaging audiences through the internet. Not only does this further give your brand a personality, but it also lets you decide exactly how you want to be perceived. Social media also provide opportunities to align yourself with causes and influencers that match your brand. For example, if you sell makeup for active women who are prone to sweat throughout the day, you can align your content with outdoor activities to get attention from people with those interests. You can also go the route of marketing to and engaging with women in sports. Both of these options make your product stand out as makeup that can handle high levels of activity.
With the right principles and labeling, your beauty products should have no problem standing out from the competition. Especially nowadays, when you have a variety of vendors to assist you with most of the process, success is definitely attainable. From label experts like Quadra Flex, who not only print but also design the labels no matter what quantity you need (100 to 250,000), to marketing companies that handle your website, public relations, and social media, you should not shy away from harnessing the power of a professional third party.
For more information, visit whatsmind.com