Trending
Five of the Best Travel Destinations for Seniors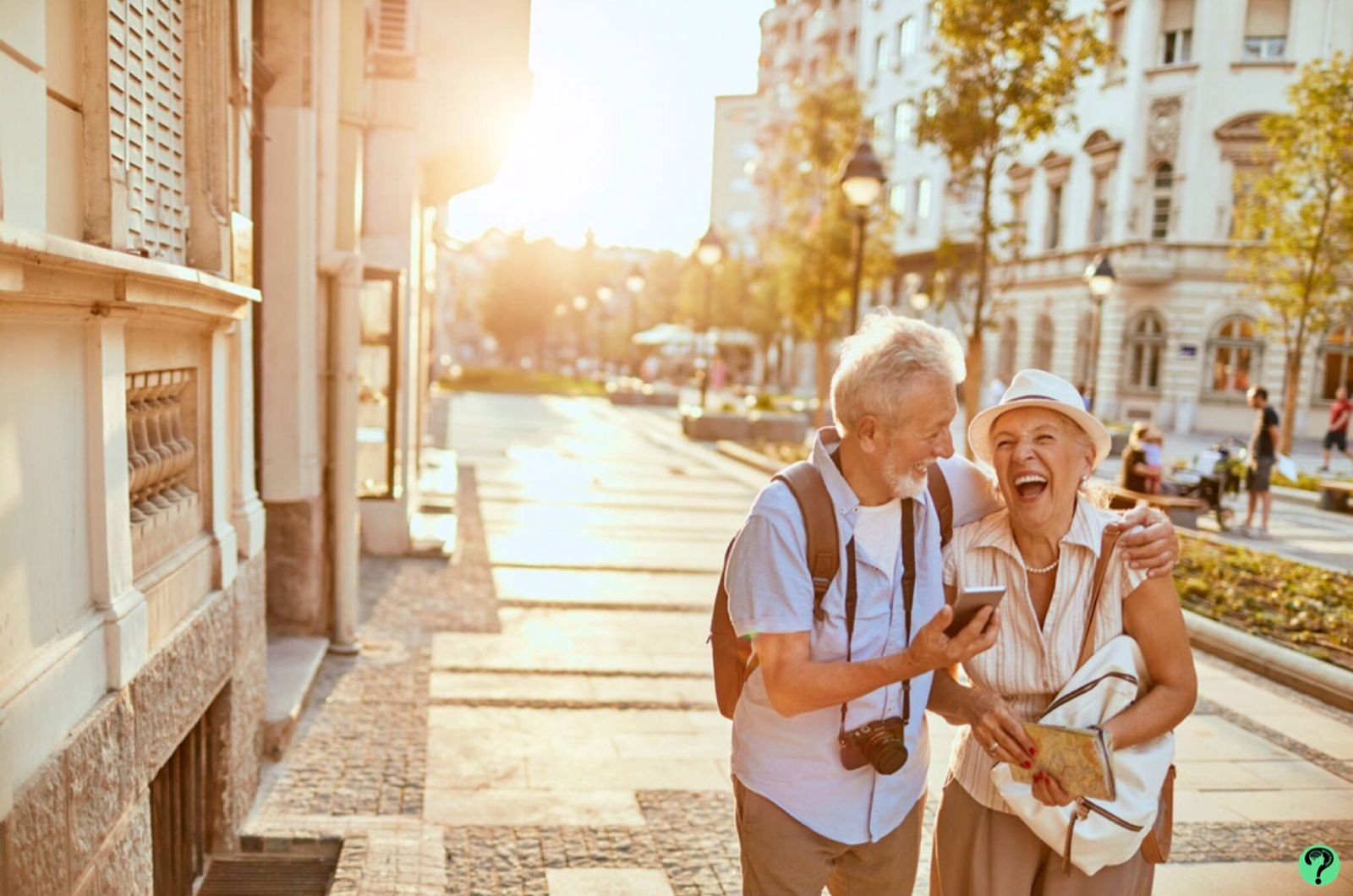 Just because you reach a certain age, doesn't mean you have to stop enjoying some of life's greatest pleasures. Traveling is an excellent way to unwind, learn valuable knowledge about other cultures, and make lifelong memories. Sure, you may no longer feel comfortable traveling to places that require a lot of physical activity, however, we are firm believers in the notion that once a traveler, always a traveler.  
As you get older, you will look for travel destinations that offer greater levels of convenience. You won't be thinking of booking a place with shared rooms or bathrooms; however, you could opt for a boutique hotel that offers guided tours and in-house meals.
If you're a senior citizen, who is looking for your next travel destination, you've come to the right place. In this guide, we will be exploring five of the best holiday areas for retirees. Keep reading to find out what they are…  
Hawaii
Hawaii is one of the top travel destinations for seniors as these beautiful islands offer a wide range of activities for older adults to enjoy. More specifically, Oahu has a lot of cultural and historical sites as well as plenty of places to enjoy some shopping. The landscape in Hawaii is incredibly diverse. So much so, that you can enjoy impressive beaches, lush rainforests, and erupting volcanoes, all in the same trip.  
Must see-sights: Waikiki beach, Hanauma Bay Nature Preserve, Pearl Harbour and USS Arizona Memorial
The best times to travel to Hawaii that we'll suggest: April, May, September, and October. 
Italy
For those who are in love with great food and rich cultural history, look no further than Italy. This country is small yet mighty in its diversity. You may leave Italy a few pounds heavier than when you arrived, however, it's entirely worth it. If you're looking to enjoy European beaches, Italy has the longest coastline in Europe.
Must see-sights: Colosseum, Venice Canals, Il Duomo Cathedral.
Best times to travel to Italy that we will suggest: May, June, and September  
Spain
If you're looking for a destination that boasts of great weather all year round, Spain is the place for you. There's a reason why so many tourists love this country and it's because the people are incredibly friendly. You can get lost in the countless side streets eating tapas and listening to live music until your heart's content.  
Must see-sights: La Sagrada Familia, La Alhambra, The Bilbao Guggenheim.
Best times to travel and explore Spain that we will suggest: March to May or September to November  
Alaska
This state and its respective hotels are incredibly accommodating to seniors of all mobility levels. If you're looking for beautiful landscapes and a friendly population, this is the holiday for you. An important point to consider is that Alaska has the highest altitude of all U.S states, so if you suffer from some kind of breathing disorder, we recommend you look for the best oxygen concentrators for travel.
Must see-sights: White Pass & Yukon Route Railroad, Denali National Park and Preserve, Juneau Whale Watch.
Best time to go: July to September
Jordan
For those looking for a holiday destination that is a bit more off the beaten path, we recommend Jordan in the Middle East. This country's second language is English, so you'll have no problems communicating with others when needed. The food in Jordan is some of the best that Middle Eastern cuisine has to offer, so don't hesitate to try it out.
Must see-sights: Dead Sea, Ancient Petra, Mujib Nature Reserve
Best time to go: March to May  
Related: Best time to visit Maldives
Before you set off on your holiday, remember to do your research and make sure that everything is in order before the big day. Many senior citizens prefer to book their vacations through a travel agency, as they can benefit from great deals and itineraries that require minimal planning. If you fancy yourself a bit of an adventurer, you can organize the entire ordeal by yourself.  
The most important thing to remember before going on holiday is to embrace every new experience that comes your way. Don't forget to make sure your passport is nowhere near the expiry date and that you arrive at the airport with plenty of time to spare. Pack as lightly as you can, so you won't have to worry about carrying a heavy piece of luggage around with you. Similarly, it's vital that you opt for a comprehensive travel insurance plan and that your policy is up to date. Finally, choose a destination that you've always dreamt of visiting and enjoy the course of events that follow.