Kala brown's life has faced some serious tragedies and till the end of 2016, her life had changed for good. She was incarcerated by a serial killer Todd Kohlhepp for two months where she was physically assaulted and was confined in a container.
It all started with her and her boyfriend's sudden disappearance which spiked suspicion among concerned families and led to Kala's nightmares, although she was rescued along with the rescue exposed Todd's conviction of other heinous crimes. You must be wondering what happened with Kala brown afterward, Let's dive into her story!
Who is Kala Brown?
Kala's accurate date of birth is not publicized but as of 2021, she was 31 years old. She was residing in Anderson, South Carolina. As in nationality, she is American but she belongs to disparate ethnicity.
Kala Brown's Biography
Kala Brown had been in a relationship with a man named Charlie Carver, who was 32 years old at that time. He had just recently separated from his wife and was roomies with Kala. They unexpectedly went missing on 31 August 2016.
Just after two months, when concerned families filed reports, and police started investigations, they found Kala in a shipping container in which she was leashed like a dog, and her arms, feet were shackled.
After much self-courage she, at last, raised her voice and told about his tormentor in Dr. Phil's show, after her confession, Todd Kohlhepp who was 45 years old, was arrested on November 3, 2016, and his other convictions of murders came into light as well.
The tragedy happened with Kala Brown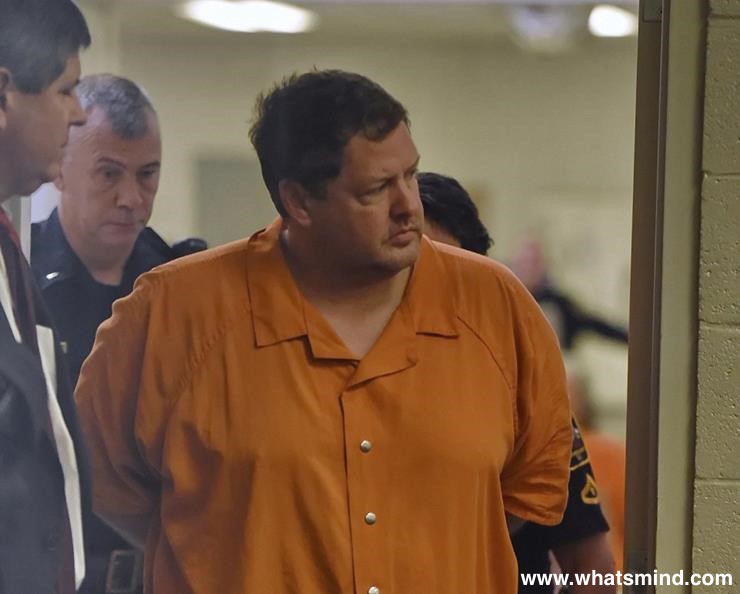 She has been peacefully residing with her boyfriend Charles Carver who had parted ways with his wife, but at end of August 2016, their life went into havoc when they were called by Todd Kohlhepp to do some landscaping work on his farm. Previously to that Kala was doing a cleaning job at Todd's house to meet their financial necessities.
Todd Kohlhepp was a real estate agent and he owned 95 acres of land in a rural area of South Carolina, when called Kala and her boyfriend on August 31, he wrecked their lives for good.
When they both arrived at Todd's house, Todd pretended like a kind host and asked them to wait for him outside, when he came back, he had a gun with him and he immediately shot him thrice on his chest before they could even move and confined Kala in a shipping container after her boyfriend was dead. She has stated in her trials that the reason for killing her boyfriend was to have her all to himself, he used to physically abuse her and to please him in whatever sick way he wanted.
She also stated that Todd had hoped that she will develop Stockholm syndrome for him which is basically the emotional bond the victims develop for their perpetrator because they are cut off from the outside world and confined in one place.
On the other hand, when Kala and Charles went missing for a long time, Kala's friend who had visited her apartment and found her dog starved which was unusual, and Charles's mother whose son hadn't contacted her since a long which she found strange, so they both reported files and their investigation started, suspicions were confirmed when some bizarre posts started showing on their respective Facebook pages that they had tied the knot and have bought a house.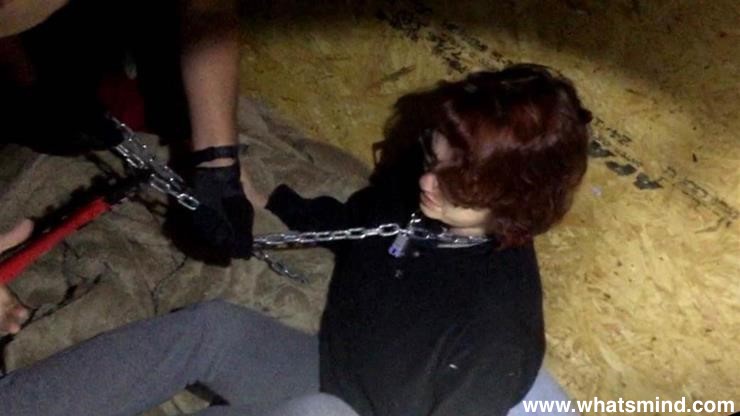 Rescue of Kala Brown
Police tracked Kala's phone IP address and reached Todd's house on November 3, 2016, where they found Kala in chains and totally wrecked, after hearing some muffled sounds from inside the container, and unleashed her confines and a metal chain which was tied around her neck, they cut that by using bolt cutters and get her out of that shipping container.
Police also got across some other revelations at Todd's apartment which was the dead bodies of another couple.
When Todd was arrested, he pleaded guilty to the murder of seven other people in the last ten years besides Charlie whom he shot thrice and put in a bucket of the tractor.
Brown further revealed that Todd didn't want to kill her because he was infatuated with her, and he wanted to keep her for his sick pleasure.
Kala Brown's current Whereabouts
When Todd's heinous crimes against humanity came to light, it is good to know that the victim Kala Brown was given justice. In 2018, Kala was awarded $6.3 million for her medical expenses and to compensate for all the physical and emotional damage she had endured. Kala's current whereabouts are not publicized explicitly. She was again gone through a nightmare and came under the spotlight when she lost her fiancé Adam Mayson who had died by self-inflicted knife wound and had attempted suicide.
At the end of that tragic year, she was once again charged with domestic violence with her boyfriend James Moore. But the strong lady moved on gone into another relationship with whom she has a daughter as per a few resources.
Kala Brown FAQs
Who is Kala Brown?
Kala is a 31 years old American lady, who was kidnapped and raped multiple times during her captivity by her tormentor.
What is Kala's relationship with Charlie Carver?
Charlie Carver is Kala's boyfriend who was died by having 3 bullets on his chest by Kala's kidnapper, Todd Kohlhepp.
Who is Kala's perpetrator?
Todd Kohlhepp was her perpetrator who brutally killed her boyfriend made her life a living hell.
When did Kala Brown and her boyfriend disappear?
Kala Brown and her boyfriend, Charlie Carver were suddenly disappeared on August 31, 2016. Later on, their respective families filed reports on their sudden disappearance, and an investigation took place.
For how long Kala Brown was held captive?
Brown Kala was held captive under Todd Kohlhepp's barbarism for 2 months.
What did she face during her captivity?
Kala was leashed like a dog and was raped and was forced to please Todd in the sick way he desired.
How she was rescued?
Police tracked Kala's phone IP address and reached Todd's house where they rescued her by getting her out of chains.
Where is she now?
Kala's current precise whereabouts are not known and publicized but she reported having a daughter with her current boyfriend.