Many people, including older adults, experience the winter blues as the weather gets cold and dark. The holidays can also be a tough time due to the high levels of stress and family drama that it can entail. If your elderly loved one has seemed a little down since winter started, there are steps you can take to help cheer them up. Here are seven different ways you can support senior family members' mental health during the winter:
Spend time together.
Being social is one of the best things that you can do for your mental health, no matter your age. Unfortunately, older adults have mobility limitations that can make it hard for them to socialize, especially during the winter when inclement weather makes travel more dangerous. If your elderly loved ones aren't really able to leave the house, then go to them so you can socialize at their home instead. Doing fun activities together, such as putting together a jigsaw puzzle, is a great way to pass the time, but you can also just hang out and chat. More important than what you do is the fact that you're spending time together and showing your loved one that you care.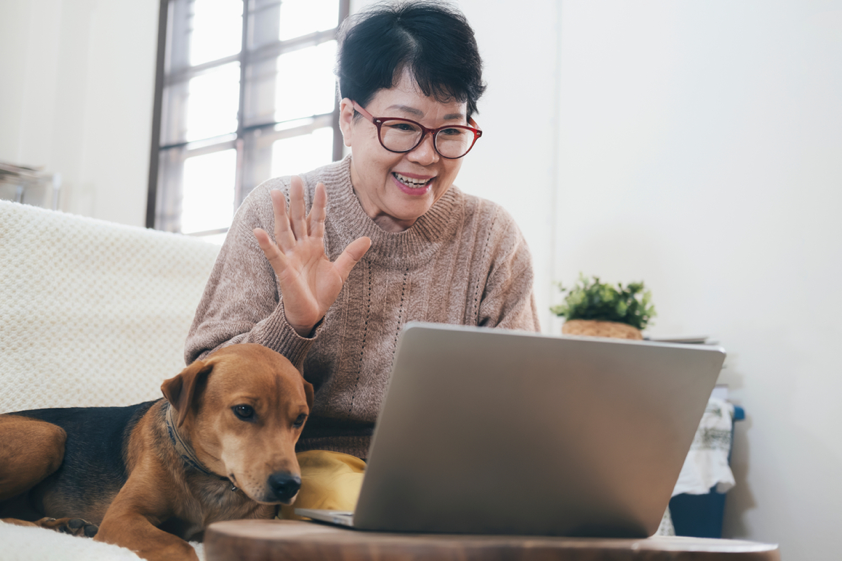 Connect virtually.
If you don't live near your elderly loved one, then you may not be able to visit them in person during the holidays. Stay connected with them via technology such as phone calls and video chats. Try to talk with them at least once a week, and make sure you factor in any time differences so you don't accidentally wake them up. You can also let them know that you're thinking of them by sending them cards or thoughtful gifts such as flannel nightgowns and slippers for swollen feet. There are lots of ways to connect over the holidays, even if you can't see each other in person!
Promote a balanced diet.
What we eat has a direct effect on our mood. Sugary holiday treats may taste delicious, but they cause a spike of energy, followed by fatigue and a lowered mood. It's okay for your relatives to indulge on occasion, but make sure that they're not overdoing it on foods and drinks rich in sugar, unhealthy fat and alcohol. In general, they should eat a balanced diet that is full of whole grains, lean proteins, fruits and vegetables and healthy fats — and then they can add treats on top of this healthy base. Also, make sure that they are drinking enough water to stay hydrated. Older adults don't get the same thirst urges that younger people do, so they can become dehydrated without realizing it.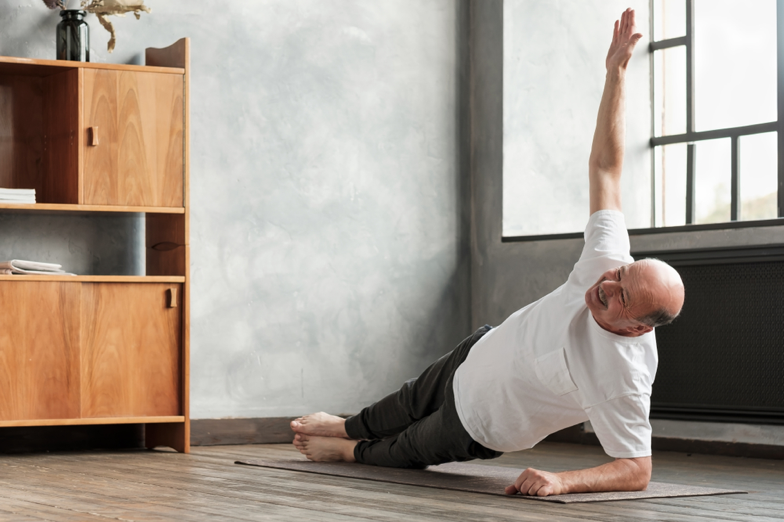 Encourage them to stay active inside.
Exercise improves mental health in both the short- and long-term, so your loved one should definitely keep working out during the winter. However, the inclement weather can make it difficult for them to exercise outside, especially if they live in an area with harsh temperatures or lots of precipitation. Encourage them to stay active inside instead, working out at the gym or at home. If your elderly loved one doesn't have a lot of mobility, they can still do sitting exercises for seniors to help get their blood flowing. Make sure that they have the proper gear, including workout clothes and shoes, to protect them while they exercise.
Help them decorate.
When the weather is drab outside, putting up decorations inside can help cheer up your elderly loved ones. Many seniors often struggle to put decorations up by themselves, especially when it comes to decorating tall Christmas trees and stringing up outdoor lights. If you live nearby, offer to help out, or even take care of it for them altogether. If your elderly loved ones are in an assisted living facility, the staff will probably decorate the common areas, but they might not decorate the residents' rooms. Ask if you can bring in your own decor to put up in your relative's room to enliven their space and make it feel like the holidays.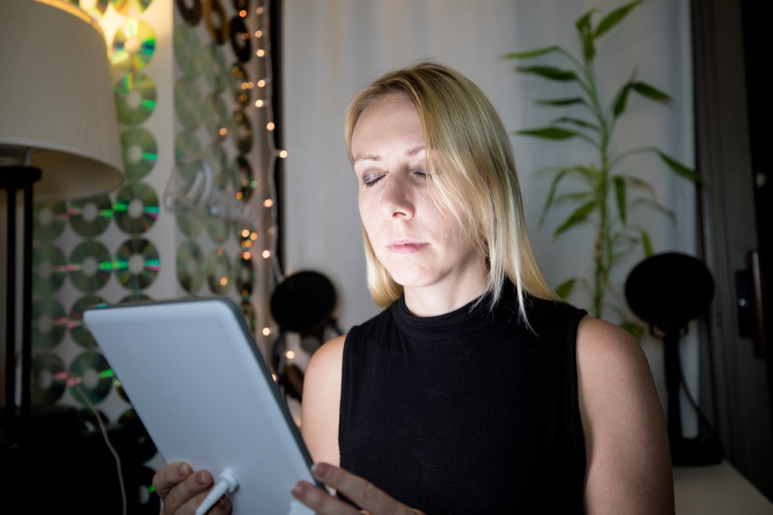 Have them try light therapy.
The lack of sunlight during the winter can contribute to seasonal affective disorder (SAD), a form of depression that occurs at specific times of the year. SAD is often exacerbated if your loved one lives in an area where it snows or rains a lot, so clouds often block the sun. Thankfully, there is a source of artificial sunlight in the form of a therapy light. These light therapy lamps should be used for a minimum of 20-30 minutes a day. Weaker lamps may require more time. If they don't already own a light therapy lamp, you can give them one as an early Christmas gift.
You may like reading: Tips to write medical thesis
Don't forget talk therapy, too.
Light therapy isn't the only kind of treatment that can help with the winter blues. Talk therapy is very effective for many kinds of depression and anxiety. If your elderly loved one has been exhibiting symptoms of one of these conditions, then broach the possibility of them seeing a professional therapist. If getting out of the house is a problem, more and more therapists are offering telehealth appointments, so virtual therapy is more available than ever. You might need to assist your loved one in finding a therapist who takes their insurance and offers virtual appointments — or help them download the video call software and get it set up.
It's easy to get wrapped up in your own life during the holidays, but make sure that you are taking time to check in on your elderly loved ones to see how they are doing. Follow these tips to support senior family members' mental health during the winter.