Lenders help you meet debt consolidations and home improvement projects; thus, it would be wise to find a legit lender. Unfortunately, scammers may rip you off during loan seeking. As Personal Loans Scams is our concerning topic today. They can pose like a legitimate company that offers low-interest loans; you should conduct lender background checks with experts such as loan comparison Moneysmart. These tips can help you recognize and avoid personal loan scams.
Scam Are Not Interested In Your Credit History
Reputable lenders are interested in your credit history, as they want to avoid risky loans. Thus they will need to look at your credit history and credit reports from different credit bureaus. The reports indicate if you have a history of paying bills and clearing your debts on time. If someone pays their debts on time, they might be diligent about repaying their loans.
However, fraudulent lenders would not be interested in the creditworthiness, and they would seek high-risk borrowers who might fall behind on loan repayment, which attracts high fees and penalties. Therefore, you should work with a lender interested in your history, even if the history is not that great.
Lenders Not Registered In Your State Might Not Be Reputable
Lenders should be registered in your state, and you should verify on their website whether they are operating in your state legally or not. If they are not registered in the state, they might be a loan scam; thus, checking registration ensures you are dealing with a reputable lender.
The Scams Demand Prepaid Cards
Scammers might ask for the prepaid cards, claiming they need them for collateral, insurance, or fees, but you should beware of such lenders as they are scammers. Legitimate lenders will charge a fee for the application and not ask for the prepaid card. Thus, lenders who insist on holding the prepaid card are red flags, as the card holds virtually untraceable cash that can easily be stolen. Reporting and tracking the money might be challenging if your lender steals your cash.
They Offer Loan over the Phone
Scammers will offer loans through the phone, mail, or door-to-door solicitation. Such loan offers are illegal, and it would be better to look for lenders who offer loans through traditional advertising platforms, online and mass media.
Scam Lenders Don't Have a Physical Address
Legitimate lenders have a physical address, and you should run your chosen lenders through Google maps to find a physical address. If they don't have a physical address, you should avoid them as they might be fraudulent. The scammers avoid physical addresses as they are easily traceable. Thus a company with a physical address will be more appealing as you can sue them if they fail to meet the agreements.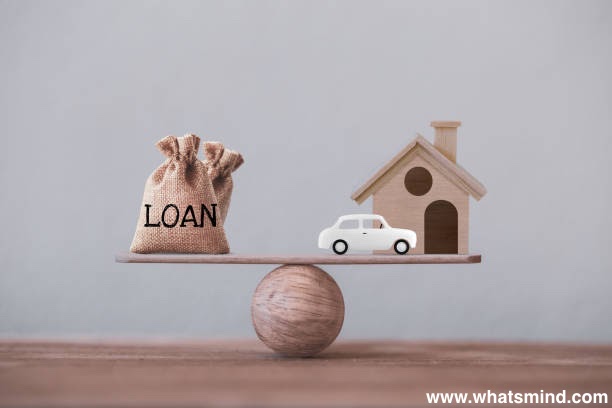 Scam Lenders Force Individuals to Act Immediately
Scams come with urgent pleas, such as reduced interest rates for a specific time. They give you an immediate deadline to register or sign a given personal loan. For instance, they may offer a loan discount that expires in a day; this prompts you to sign without reading the terms and conditions for the loan. Lenders who use high-pressure tactics are not good, as they have the ploy to make you decide on the loans without weighing your options.
They Are Not Transparent About the Fees
Your lender should post all the fees prominently on their website, and they should disclose it when you inquire. The lenders might tell you the loan has been approved and demand higher fees than expected. Hidden fees on loans are red flags, and you should walk away from such lenders. Before committing to a loan, legitimate lenders will let you know of appraisal fees and other costs.
Are You At Risk of a Loan Scam?
Scammers target unsuspecting people, and they might offer private student loan forgiveness, which the federal governments only offer. They may also target people who have trouble getting loans through conventional means.
Also read: How to become a real estate agent?
Final Thoughts
Wrapping up the topic Personal Loans Scams. Many personal loan scams target unsuspecting individuals and those who have had issues acquiring loans through conventional means. The scams are not transparent about the fees, force individuals to act immediately, don't have a physical address, offer loans over the phone, and are not interested in your credit history. Therefore, you should be careful when borrowing money from lenders who show some red flags.
For more content like Personal Loans Scams visit www.whatsmind.com