Do you have an assignment that is due tomorrow and you have not started it? This is the most common and unwanted situation that most students find themselves in. It is like a nightmare come true that one cannot wake up from. One may feel panicked and with no idea how to handle it especially when they have never done such an assignment before. You can still survive this difficult situation though by following these quick tips:

1. Get Help
To avoid panicking, it is always advisable to get help from a friend or classmate. This will take some of the weight off your shoulders and you can work on the assignment together. If you don't have anyone to help you, then there are plenty of online resources that you can use for last minute assignment help. They include online academic writing services, forums and even social media groups. When choosing one to help you, ensure that they are legitimate and that they can deliver. You can go ahead and ask your teacher before asking anyone to avoid future problems with plagiarism.
2. Go Offline
The internet is full of distractions which will make it almost impossible for you to work on the assignment. Also, if like most students; you don't have access to the internet, then you should go offline. To do this, turn off your phone and disconnect it from all its connections like Wi-Fi and Bluetooth. This way, you will avoid unnecessary distractions that can make it hard for you to finish on time.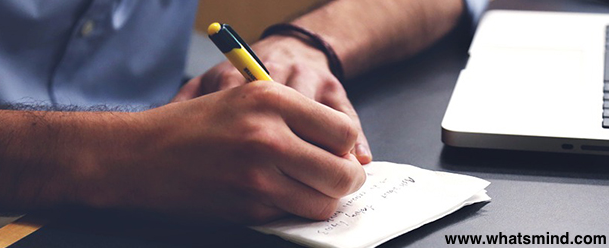 3. Don't Panic
Perhaps one of the worst mistakes you can commit is panicking when you are in this situation. This will cloud your mind and make it impossible for you to work on the assignment well. It is better to relax, take a few deep breaths and start working on the assignment. Panicking will only waste time that should have been dedicated to completing the paper by making silly mistakes like losing focus.
4. Create an Outline
To make sure that you have a strong plan of how to go about completing your assignment, you should create an outline or draft. This will help you map out the main points and the order in which you want to present them so that when you start working on it, it won't be a completely new task. An outline can also help you when it comes to time management as you will know how long each section of the assignment should take to complete.
Also read: How to apply for summer internship in international companies?
5. Start with the Easiest Sections
When working on an assignment that is due tomorrow, it is always advisable to start with the easiest sections first. This will give you the boost of confidence you need to get started. Not to mention that it will also give you practice with academic writing which is good for your overall progress in the course. The easiest section should be chosen depending on your skills and ability level.
Following these 5 tips will go a long way in helping you complete your assignment at the last minute. Additionally, they will help you to avoid making common mistakes that students make while working under pressure. So, don't panic if you find yourself in this situation; just use these tips and you will be good to go.