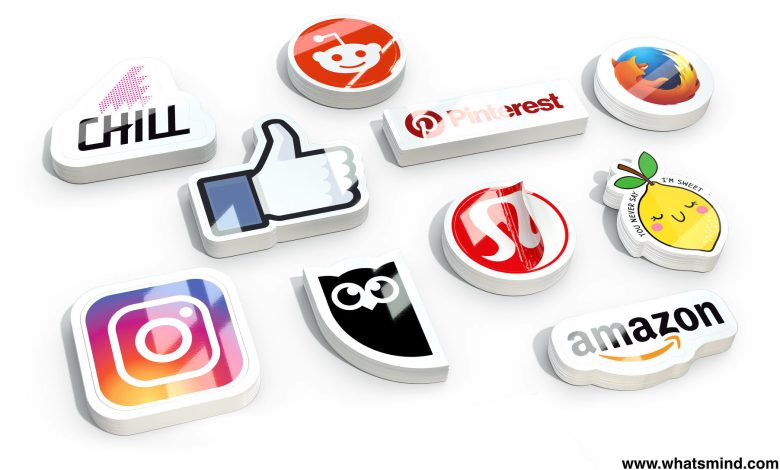 One of your business's most effective marketing tools is its logo. A good logo is hard to come by and when you have one you want to make use of it. One way to increase your company logo's effectiveness as a marketing tool is to use logo stickers. With so many advancements in marketing, you may think that stickers are a bit old-fashioned. However, they are still quite useful and there are many reasons to use them.
Why Use Logo Stickers?
They Help Your Company Stand Out: modern marketing trends are focused on technology and tools such as search engine optimization and social media engagement rightly receive a lot of focus. While stickers can be considered old-fashioned, they still work as a marketing tool, and now that more companies are focused on modern trends, stickers don't see as much use as they once did. Because of that fact, you can easily stand out in a less crowded part of the marketing world. Plus, using old and modern marketing techniques gives your company a more complete reach.
Free Marketing From Customers: when you give someone a sticker they tend to use it and many people apply it to things they own, such as tablets, laptops, bags, and other common items. When you give a logo sticker to someone who likes and uses the goods and services you provide, they may apply that sticker to a computer they carry with them every day. For your company that means free advertising and free word of mouth from satisfied customers.
Increase Your Marketing Reach: a logo sticker can be more than just a creative way to expand your company branding. Many stickers contain links, QR codes, and other associated accounts for customers to visit. This allows your company's stickers to serve as a way to call attention to other parts of your marketing strategy, such as your website and social media accounts.  
Cost-Effective: among market tools, stickers are a highly affordable and cost-effective solution. You can buy hundreds of stickers for a very low upfront cost and use them in a lot of different ways. Stickers can be handed out to customers when making a purchase, sent out by mailers, or offered through mailing lists or social media engagement.
People Enjoy Stickers: Finally, stickers are fun and a lot of people enjoy them. There is a certain amount of childhood whimsy with stickers and finding somewhere to apply them. Also, some people like letting others know that they enjoy a brand or a product. Stickers are a fun way to customize the things you own and show that you enjoy a thing, be it a product, company, or service. 
Also read: Finest Fidget Toys
Final Thoughts
In the modern business world, competition is fierce. To stay ahead of your competitors, your marketing strategy doesn't just need to be good; it needs to be diverse and flexible. The ability to adapt to outside needs and respond to industry changes is essential. Stickers may seem like a simple idea, but they are a useful part of a larger strategy and one you should make use of.
For more content like Logo Stickers visit www.whatsmind.com