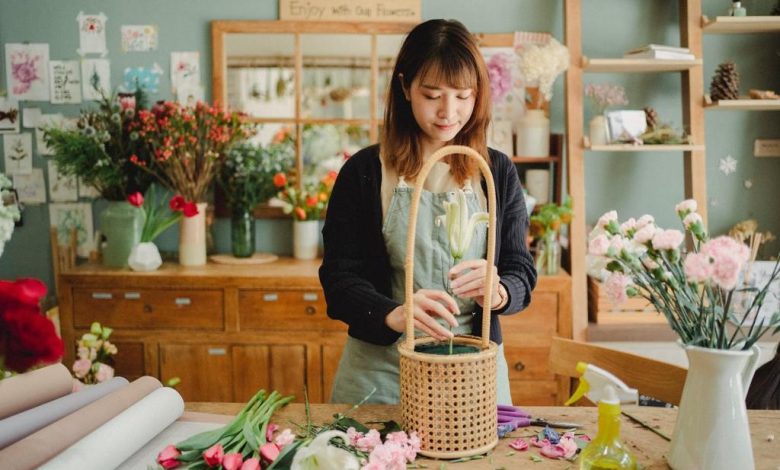 Blossoms are the quintessential symbols of Spring. If you're thinking about sending your friends or loved ones some flowers, then it's time to start looking for the best Chinatown florist that can help you pick out the perfect bouquet. Here are local florists in Chinatown that will make your shopping experience simple and efficient:
Floristique
This florist provides same-day flower delivery for orders that are placed before 1 pm. They have a wide array of flowers, bouquets, and plants to choose from, so you can get what you want easily. They also have a hotline that you can call if you need help or information about their products. If you want to send flowers at a specific time, make sure you place your order earlier because their cheapest option for same-day delivery is going to cost you SGD$18.
Kwok Flowers & Fruit
Kwok flower has been in the business since 1922, and if that's not enough reason to trust them, I don't know what is. They offer uniquely crafted bouquets that are made with individual attention and care to ensure you get the best product possible. Their flower experts can also help you find the right colors if you're not sure what would suit your recipient's personality.
United Flowers
They offer flower delivery options for the whole of Singapore. They have a wide selection of flowers, plants, fruit baskets, and more to choose from. If you see something you like on their website, send them an email or give them a call, and they can help customize it according to your specifications.
The Little Flowers Shop –
This florist has been in business since 1942, so this is one place where you can trust the quality of the flowers they sell. They also provide flower arrangements for special occasions like birthdays, anniversaries, parties, and funerals.
So if you want something unique for your home or office, think of this place!* Yasmine Florist -This florist has the most beautiful and rare flower arrangements that you can find in Chinatown. They also have a variety of plants that you can choose from.
Blooms of Heart & Home
They sell flowers and plants shaped in hearts, angels, lanterns, cubes, and pyramids! They also have a variety of vases to choose from for your flower arrangement.
Floral Art by Gabby
This florist has a large selection of exotic flowers that you can choose from. You can also ask for a custom order if you want a specific type of flower or arrangement that you can't find in their store.
Tamarix Florist
This florist has an amazing variety of flowers that are arranged beautifully. They have fresh new designs every week, so you're always going to experience something new when you visit their store.
Now that you know where to find the best Chinatown florists, what are you waiting for? Go on and send your friends and loved ones some uniquely crafted flowers to let them know that you really care.
A flower arrangement can be made out of various flowers and other decorative elements such as ribbons and baskets.