Education
Writing a medical thesis: Tips for post-graduate students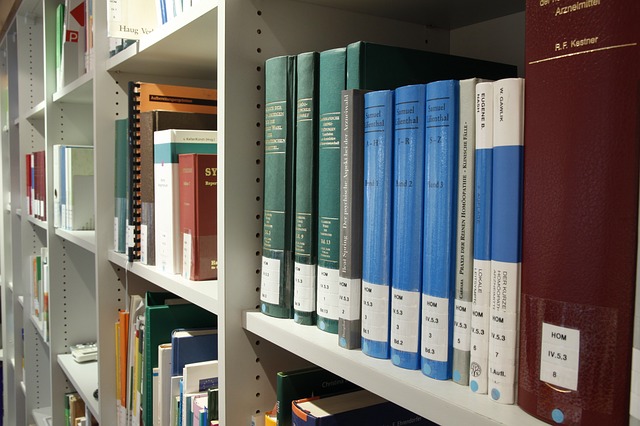 What is a medical thesis?
A medical thesis is a written work that results from original research in the fields of medicine, nursing, pharmacy, or other life and health sciences. Students submit it to receive a university degree.
Keep this in mind. Submission of a medical thesis does not mean that you will be awarded a doctoral degree. It serves as a means to organize scientific knowledge and make further progress in the field. You would be interested to check such a service as Thesis Geek to get a quick guide on how to write a thesis correctly.

Experts in medical thesis writing emphasize the importance of selecting the right topic to focus your thesis. Your medical thesis must address a real problem or set of problems. You should choose a topic that interests you and where your research can bring new perspectives.
Your medical thesis should be written
Once you have chosen the topic, work with your supervisor to plan your research project and define its goals. Before you begin your clinical trials, gather all information and data related to your research.
You are now ready to go with your clinical and research data. Only now, you will need to write down your findings in a medical thesis.
It sounds so simple, doesn't it?
It's actually not true. You don't have to worry. If you follow these steps with competence, writing a medical thesis is easy and enjoyable.
1.Detail the structure of a medical thesis
The following sections will help you to prepare a thesis outline:
Title
Introduction: Why did your study begin?
Methods used
The study's results
Discussion of the results
Conclusion
Note the main sections and chapters of each chapter. Each section should be completed one at a time. Assemble all figures and tables, and arrange them in a logical order.
2.Writing the title of your thesis
Your thesis title should reflect the contents of your thesis. This is how to write a thesis title that's perfect.
Make sure you are concise and precise. Your title should not be too long or too short
Avoid using unnecessary words and phrases such as "Observation of" and "A study of"
Then avoid abbreviations
Avoid making grammatical errors
3.Writing an Introduction
An Introduction provides sufficient background information about the topic to help the reader understand and assess the current study.
In the first paragraph, briefly describe this background information.
And in the second paragraph, include the significance of the problem as well as what is known about it.
In the last paragraph, state the purpose, hypothesis, or objective of your study.
Do it!
Cite research papers on your topic
Don't
Don't include any information that is not relevant to the problem under examination
Include your research design, data, or conclusion
Cite well-known facts
Incorporate information from any textbook on the subject
4.Write the section "Methods Used".
This section should be written in a way that allows the reader to replicate the study and verify its results.
Write a detailed description of the study participants, the materials used, and how you analyzed them.
Give references but no description for established methods
Provide a description of published methods and refer to other sources.
Provide a detailed description of the new methods, including the reasons they were chosen and any limitations.
Don't
Include background information and the results of your study
Refer to patients and animals as material
Do not use the trade name for drugs. Instead, use their generic names
For technical terms in statistical terminology, use non-technical language
5.Writing your results
When writing the "Results" section, keep in mind your research objective. You can document the findings of your research in the following format:
Text
Tables
Figures
Illustrative graphs
To summarize small amounts data, you can use text. Avoid using too many tables, figures, or graphs in your paper. Don't repeat the information in the table or figure in your text. Text should be a summary of or highlight information from tables and figures.
Read about: iPhone 14 pro max specifications
6. Discuss your results
A good medical thesis should have a focused discussion that keeps it on the topic of research. This includes:
Statement of the main findings. It is important to clearly state that your thesis contains new information.
Your strengths and weaknesses
Comparison of strengths and weaknesses
Your study's take-home message for policymakers and clinicians
To propose new research, address any questions you have not addressed in your study.
How do you conclude your medical thesis?
Your research study should conclude with these elements:
The most important observation or comment from the observations
Summary of the new observations, interpretations, insights, and conclusions from the current study
Your study can fill the knowledge gap in the field you are interested in?
Your work has wider implications
What can you do to improve your work through future research?
Avoid any statement that doesn't support your data.
These tips will help you write your thesis with ease and won't delay your doctoral award.
For more information, visit whatsmind.com