Trending
Ensure You Consistently Exceed Hotel Guest Expectations With These Clever Tips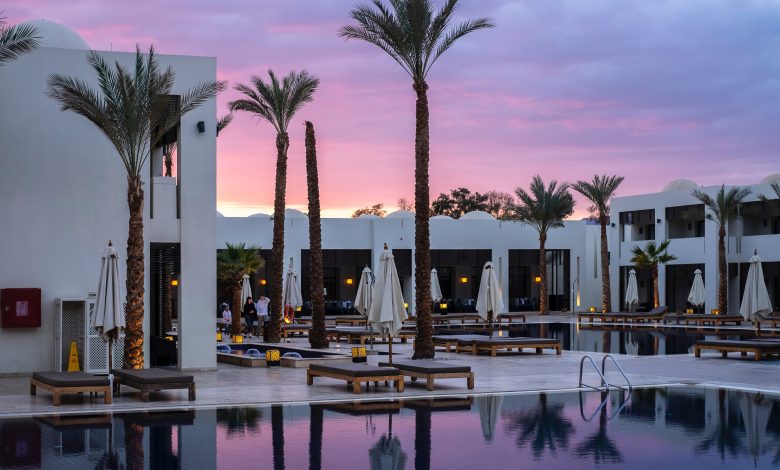 When it comes to providing quality service in the hotel guest industry, exceeding guest expectations is of the utmost importance. A chain hotel with an established reputation can generally rely on its well-known name and past positive experiences for guests to justify a certain level of service.
However, independent hotels need to know exactly what their guests want and how they like to be treated to provide the highest level of service. Therefore, here are some useful tips that will ensure you consistently exceed hotel guest expectations.
Provide Exceptional Restaurant Service
Most restaurant owners agree that providing outstanding restaurant service is more of an art than a science. Good restaurant service is not something that can be taught in a classroom or learned through trial and error. It must be developed through experience, careful observation, and a natural feeling for what restaurant guests need.
To improve overall service, consider utilizing ordering software to speed up restaurant processes and improve order accuracy.
It allows restaurant staff to take orders quickly and efficiently while also providing guests with a fast, accurate system to place orders when dining in-house. This ensures restaurant managers are kept up to date on what guests would like to order at all times and can make suggestions based upon current inventory levels.
Using restaurant ordering software ensures guests receive a personalized service every time they visit your hotel. You should also have menus available in multiple languages as this will show how well you are catering to your international guests.
Train Your Staff Effectively
When training your staff, it's important to make sure they are fully aware of what is expected of them as a hotel employee. This will ensure that every staff member knows exactly how to treat guests and be prepared for any situation that may arise.
In addition, applying the same rules from the top down ensures you do not have management treating other employees differently based on their seniority or position within the company.
It should also teach managers how to handle difficult situations with guests and help keep conflict resolution positive and professional no matter what happens during service.
For instance, if a customer complains that they didn't enjoy their meal, a manager should not argue with them or say anything negative about the restaurant. Setting a good example for staff members shows guests how respectful and professional a hotel manager can be.
Use an Electronic Guest Room System
Since it can be difficult for guests to remember their requests, managers should set up an electronic system that allows them to record room requests by inputting guest names and dates of arrival into the system. This ensures all staff is aware of each guest's preferences when they arrive at the hotel, whether this means requesting extra pillows or asking for a quiet room away from other guests arriving on the same day.
It also gives managers access to information about what rooms are in greatest need of cleaning so staff can prioritize accordingly. Using electronic guest room management software allows you to track what rooms have been cleaned and which haven't, ensuring all rooms are given the same amount of attention to keep them looking pristine for each new guest.
Use an Electronic Point Of Sale System
An electronic point of sale system ensures that all transactions are recorded, reducing the likelihood of potential inaccuracies during ordering and billing. This is important because these records can then be referred back to if a guest has any complaints or requests after checking out.
It also gives managers access to a log where employees can be entered in real-time for working shifts, ensuring everyone knows who is working when and what they should be doing at all times. In addition, it ensures all orders from staff members are logged by closing servers so management can review any orders placed behind the bar after guests have left before printing out final reports.
Communicate With Guests Effectively
When communicating with guests, it's important to take into account how well you are communicating your message. Using the right type of language is essential when taking guest requests and ensuring you can provide them with what they need as quickly as possible.
For instance, if there is a cancellation for space at check-in time, stating that "we are very sorry but we were unable to secure your room" sounds much less apologetic than saying "we apologize sincerely for any inconvenience caused". Asking for feedback after each reservation will also allow managers to adjust their communication skills accordingly so guests always receive the best service possible.
Know Your Target Market and Guest Profile
You need to make sure you know your target market and understand who your guests are before you can exceed their expectations. This means knowing what type of service they expect, where they come from, how much they usually spend on accommodation, the language they speak, etc.
Knowing about their background will give you more insight into how you can tailor your service to suit them as well as help you know which additional services may be valuable for them such as local tours or transportation options, etc. You also need to ensure all staff members also know this information so that every member of staff is equipped to provide excellent service at all times without having to consult with other employees.
Make Sure Your Hotel Meets Industry Standards
The first step to ensuring guests receive a positive experience is making sure your hotel meets industry standards and has the appropriate accreditation. Accredited hotels must meet and maintain the highest standards of excellence, so if your hotel is listed as accredited, it means you are up to par with what guests expect from good quality service.
This ensures any issues can be quickly dealt with by management and does not reflect poorly on your abilities as a manager or staff member. There are two types of accreditation: tourism and leisure and corporate. Both have their standards and benefits, so make sure the correct one applies to your hotel. To get accredited, your hotel must be assessed by an independent body that sets the standards.
There are many ways to ensure your hotel is always exceeding guest expectations. From using the right kind of language, clever room management software, and knowing what type of guests you typically receive, there are several options for you to enhance your service offering no matter how big or small your hotel may be. So as long as you follow the above-mentioned tips, you can make sure you are meeting your guests' needs and exceeding their expectations every time.