Education
5 Careers to Pursue If You Love Helping People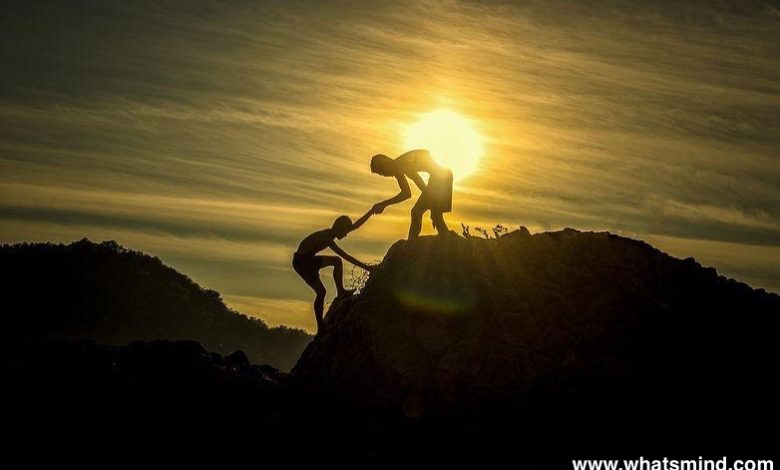 A strong community relies on a well-established system of support. Life can be stressful for everyone, and without someone to turn to in times of need, it can get challenging to maneuver through hardships. As we are discussing on Careers to Pursue.
In today's world, we cannot imagine leading lives without depending on others to fulfill all of our various needs, stated and unstated. Interdependency is what keeps societies and economies flourishing.
In the midst of this, we have individuals keen on uplifting communities, raising their voice for the marginalized, and ensuring equality across all domains and walks of life. Whether their passion for helping others stems from empathy or egalitarianism, you'll find such individuals scattered across various fields and sectors. And if you're also someone who is driven by their passion to uplift others, you've come to the right place. Below, we'll discuss various careers that you can pursue to turn your passion into a profession.
Social work
Nowadays, social work is growing in popularity, given its rising demand across the world. Of all the professions out there, this one is most clearly linked to facilitating and benefiting others. Social workers make up that part of the community, which ensures that every individual's fundamental human rights are met. Their primary aim is to help communities and individuals overcome interpersonal and social difficulties alongside other emerging issues. This diverse field encompasses many professions like clinical social workers, crisis stabilization teams, and housing service providers, to name a few.
As a social worker, you'll remain in close contact with vulnerable populations. You'll mostly work with families battling various issues, plan interventions, submit reports on findings, mediate government programs, and much more for the betterment of your society. One of the commendable roles a social worker plays, and one you would be aware of, is protecting children belonging to unstable or dysfunctional families.
Social work is a challenging field where you are expected to have immense knowledge and experience to land higher roles. So, if you seek career advancement in this field, opting for DSW online programs will help you climb the ladder to success. For social workers who work day in and day out, eLearning proves highly beneficial in managing work and studies.
Teaching
Teaching is undoubtedly one of the few careers that enable professionals to help people first-hand. Today, we can find many passionate teachers who help mold the leaders of tomorrow. They dedicatedly assist students in identifying their skills and capabilities to pursue a career accordingly. Throughout the academic journey, they focus on aligning students' interests and talents with their professional callings. Without teachers, students remain puzzled about which field to pursue.
Moreover, teachers play an influential role in shaping students' mindsets, overcoming weaknesses, harnessing strengths, and determining areas of interest. In some instances, teachers even help students tackle issues they avoid openly discussing with parents, such as bullying. Besides, this profession will prove highly satisfying for those who can work well with youngsters.
Emergency management
Although unheard-of, emergency management is a respectable domain without which societies and communities cannot survive. Floods, earthquakes, and hurricanes can strike at any time without warning, causing inevitable destruction. However, reliable emergency management units can minimize the loss of property and life. Whenever an unfortunate situation occurs, emergency management units are the first to respond and resolve oncoming issues.
As an emergency manager, you have to coordinate between the public, affected populations, private organizations, and the government in responding to emergencies. The Federal Emergency Management Agency (FEMA), for instance, recently launched a National Risk Index that guides countries on how to minimize the risk of natural hazards. Such emergency management interventions are, without a doubt, crucial in avoiding the devastating consequences of natural hazards. So, individuals who can work under pressure can learn more about this particular domain.
Psychology
Almost everyone is aware of how rapidly psychology is evolving, given the advancements in research and new findings. Emerging psychology fields like sports, forensic, rehabilitation, organizational, and others have opened doors for individuals to pursue their preferred specialization area. Clinical psychologists, health psychologists, and counselors are just some professions oriented towards social work and welfare.
Life has become increasingly complex than it was, perhaps, a hundred years ago. Nowadays, almost every individual you come across is battling some form of mental health issue. Likewise, students are struggling to keep up with their studies and lives, given the heightened burden of educational institutes. For instance, about 80% of children have anxiety disorders because of academic worries and are still untreated. Psychologists of all kinds are the driving force behind improving society's mental health as a whole. And that's what makes this profession a top pick for those who can help unearth people's stated and underlying problems.
Career counseling
Have you ever imagined how tough it would be to decide on a career path if you didn't have the guidance of your school career counselor? Career counseling is essential, especially for young adults starting higher education. This profession, like teaching, benefits all other disciplines and helps guide people with specific skills to choose appropriate careers.
A career counselor provides excellent guidance to students by establishing a reliable relationship, outlining goals for them, enabling effective self-exploration, realizing market demands, and directing their ambitions in the right direction. So, if you think you can assist people in determining their career of choice, this field should be your pick.
Also read: How to apply for a summer internship?
Final words
Last about Careers to Pursue. The career path you choose conveys a lot about your values, professional and personal goals, and your personality as a whole. As an empath at heart, if you decide to aim for one of these careers, you are bound to get immense satisfaction from your job. Careers like teaching, counseling, and psychology-related fields, are just some of the lucrative options available these days. Start by analyzing your skills and capabilities, and select a profession that aligns with them.
For more information, visit whatsmind.com