Trending
How to prepare for a winter staycation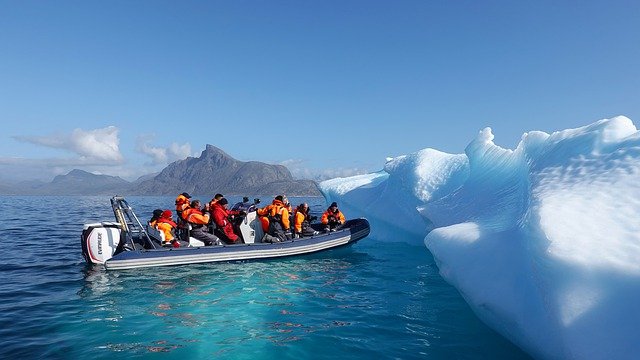 The autumn leaves have fallen, and winter has arrived. The cold weather has already begun to set in, and Christmas is just around the corner. It's the perfect time to plan your next staycation – whether it's the last of this year or the first of next. You can recover from the chaos of the festive season with a weekend away in the countryside. Or, welcome in the new year on a city break with your loved ones. You don't need to travel abroad for a holiday when there are plenty of options right here in the UK.
It can be easy to fall into the trap of thinking there is less preparation involved in a staycation than traveling abroad, and whilst that reigns true in some areas, there is still a lot to take into consideration and remember. Here are a few things to consider when preparing for a winter staycation to ensure you've covered all bases and no person, or teddy, is left behind.
Book ahead
International travel is still fairly uncertain, due to the pandemic restrictions changing all the time and countries changing from the red to green list seemingly instantaneously. This has led to staycations becoming increasingly popular  as inner UK tourist travel has been consistently allowed since its reopening.
The best spots need to be booked in advance. Look at your diary and start booking your staycations now to avoid disappointment. Do your research and find the best accommodation, food, and activities at your staycation destination. 
Booking in advance will also allow you the freedom of paying a smaller deposit and the option of splitting the full payment across a number of weeks if the full cost would create stress on your budget. Advance booking is also a great way to snatch up the limited 'children-go-free' offers that many parks offer, meaning you can pay even less than expected for a family getaway just by being a bit more prepared!
Travel safely
Safety needs to be a priority. Think about how you will get to and from your location, considering the pandemic and any recent or localised restrictions. Stay up to date on the pandemic in case you need to make any changes to your staycation. You could drive to your location and avoid coming into contact with too many on public transport. Choose a car that can handle winter conditions and has plenty of room for your family. 
When it comes to packing your car, take your passenger's comfort and security into consideration first. Ensuring everyone has enough leg and arm room will dispel any chance of disputes or complaints that may distract the driver as well as make sure everyone arrives at the destination in the perfect holiday mood. Avoid overpacking and putting strain on the boot by doing any food shopping you may need when you arrive rather than in advance.
Book activities
Winter staycations can be just as fun as your summer holidays – if not more so. You can build snowmen, go skiing or join a wreath-making class. There are many activities at your disposal – it just depends on where you are and what you like to do. You could venture on a winter hike on a cold and sunny day. Bask in the sunlight and admire the views around you. Just make sure to pack the appropriate footwear.
If you're visiting a holiday park, make sure to check out their festive agenda as they'll often host indoor family activities that will be included in the cost of your stay! Join a winter disco and party till it's midnight, or take part in the series of games often put on by their entertainers to match the festive season without having to freeze in the cold.
Don't forget the basics
Before you leave for your staycation, you need to do a little housekeeping. Turn off the electrics, lock the doors, and shut all your windows. Your home needs to be safe and secure. Put your heating on a timer to keep a consistently low temperature throughout the property. You need to keep the house fairly warm to stop the pipes from freezing over and bursting as this is the last thing anybody wants to come home to. Leave an ice cube in an air-tight bag in the freezer so you can check on your return if it has stayed the same shape or changed, as this will indicate if your freezer turned off and food will need throwing away. 
A holiday with your family or friends is just what everyone needs to finish off the last two years, and what better time to get together and spend quality time than over the festive period? Booking a winter staycation will allow you all the benefits of a holiday, without the added stress of travel restrictions and booking flights.
Following the above tips will ensure you're ready to relax and unwind without a care in the world, so get prepared and book your winter staycation now.