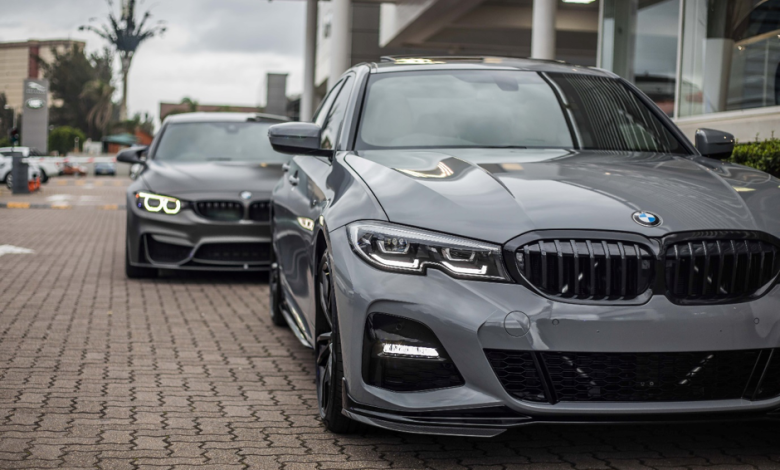 Sleek, stylish and super comfortable, there are so many reasons why you might want to own a BMW. From the prestigious BMW emblem to the renowned German-made engine, it's no secret that many of us are drawn to these iconic cars.
However, if you needed even more of a reason to swap your current car for a BMW, we've put together our top 5 reasons to get a BMW.
Longevity and durability
Chances are, if you're looking for a new car, you'll want something that's durable. Thanks to its quality build and excellent manufacturing, with BMW, you can be sure you're buying a car that'll offer you longevity.
Although expensive to fix, if you look after your BMW well and drive sensibly, you'll keep the car in the same condition as you bought it.
Luxury
One of the reasons many people invest in a BMW is the status symbol that comes with it. Whether you're often driving to and from business meetings or just want to park a nice shiny new car on your driveway – a BMW is bound to impress.
In fact, because of their luxury appeal, they always come up highly on the best luxury car guides.  
Related: Own a BMW X2
Good investment
It's no secret that cars depreciate. In fact, it's estimated that most cars dip in value between 15-35% in the first year and up to 50% or more over three years! However, some cars depreciate more than others.
Luckily, BMW is not one of those makes. Due to their desirability, a well-maintained BMW tends to hold its value more than other makes, meaning it's a much better investment if you look after your car well.
However, to make sure you're not out of pocket, you'll want to protect your beamer with GAP insurance. GAP insurance protects the borrower if the car is written off or totaled by paying the remaining difference between the actual cash value of a vehicle and the balance still owed on the financing.
It's better to be safe than sorry!
Safety features
As a premium car, you can be sure that you'll get plenty of nifty gadgets included as standard. And the same goes for safety features. A new BMW comes with a whole host of safety features such as blind-spot warnings, collision warnings and parking assist to minimise your chances of having an accident.
Value for money
Finally, investing in a BMW is a wise investment. Although luxury cars aren't usually labelled as good value for money, when taking into consideration all the mod cons they come with as standard, you are actually getting a pretty good deal!
In conclusion
Last about own a BMW. The bottom line is that there's never been a better time to buy a BMW. From their global luxury status to the gadgets within, there are many reasons why you'll want a BMW. However, as they are highly desirable, you'll need to ensure your car is protected with the right insurance to keep your precious car (and wallet!) safe.
Contact us at Gmail