Trending
5 Thrilling Pool Designs From Atlanta Pool Builders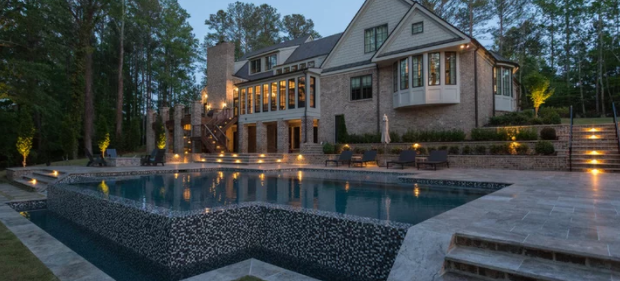 Need help designing your backyard oasis? You should start looking into Atlanta pool builders. The styles they have to offer are unique and breathtaking! Having a pool in your home has been a childhood dream of every kid. Getting a chance to design it exactly the way you want, doesn't come around so often. We want to make sure you are prepared for it when the opportunity presents itself!
We have put together a quick list of some of the best pool designs for you.
5 Eye-catching Pool Ideas from Atlanta Pool Builders:
Pool companies in Atlanta work wonders but a select few stand out with their unorthodox approach to designing pools. It's what separates them from the rest and put them in a league of their own. You can truly start flexing your creative muscle with the assurance that your ideas will be heard and respected.
1. Narrow Pools:
A narrow pool design speaks to the minimalists who like to keep it functional and aesthetic at the same time. The elongated look gives you enough space to lounge in with your friends while allowing you to work on improving your lap scores at the same time. The architecture may look smaller than the conventional styles but there is more to it than what meets the eye!
If narrow pools are not your jam, try going for a tropical approach.
2. Tropical Pool:
It's less about the shape and more about the side-builds that make a great tropical pool, not that shape doesn't matter. However, having a nice shape to start can give you a strong foundation to build on. Adding aesthetic waterfalls and big rocks can truly convert your pool into an island even if you are hundreds of miles away from one. Experienced companies like Sandals Luxury Pools make sure you get to see your ideas come to life.
3. Zero-edge Pool:
An infinity pool blurs the visual separation between where the pool ends, and your backyard starts. It gives a dramatic bezel-less look that turns heads every time. You can even have it raised a little from ground level and have a waterfall effect off the edge. You must be thinking it's a waste of water but it's not. All the water that falls off is collected and returned to the pool. You can even get filtration systems installed to clean the water before it comes back to the pool.
4. Jacuzzi Style:
People have always kept hot tubs separate from their pools but what if we merged them into one? Yes, that's right! The jacuzzi is built into the pool so you have a section that has hot bubbling water with an exit into the rest of the pool. Having both at the same place is a huge convenience as you don't have to feel cold when going from the pool to the jacuzzi. Designs from Atlanta pool builders we looked at today can breathe new life into your house. Everyone loves chilling in a pool after a hard day's work and we just want to make that experience better for you!
click here for more articles