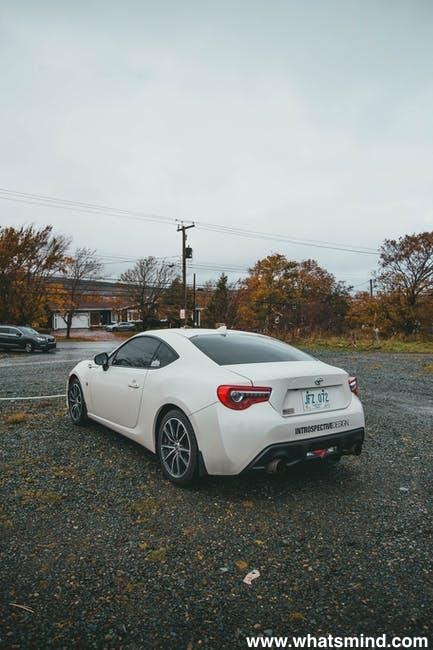 According to one report, roughly 25% of cars in America are around sixteen years old.
Recapitulating about vehicle trade. If your car is a little outdated, you might want to trade it in for a new model. However, if you've never traded in a car before, you may not know how to actually do this.
Keep reading, and you'll learn more about vehicle trade-ins and how the process works. Using the tips in this post, you should be able to trade in your vehicle without running into too many difficulties.
Let's begin!
How Do Vehicle Trade-Ins Work?
Trading in a vehicle might sound like an intimidating task, but the process is actually very straightforward.
In simple terms, if you trade in a car, a dealership will give you a discount on a future car purchase.
The trade-in value of a car generally depends on the following things:
The make and model of the car
The age of the car
The number of owners
The mileage
The current condition of the car
Keep in mind that not all dealerships offer a trade-in scheme. Thus, if you're looking to trade-in your car, you'll need to verify if a particular dealership is open to this approach ahead of time.
Approaching the Right Dealerships
In some cases, you'll find that certain kinds of dealerships only deal with specific vehicles.
For instance, if you're interested in trading in your RV, you'll probably need to approach a dealership that sells RV's. Additionally, some kinds of dealerships will only do trade-ins for specific kinds of car brands.
Can You Calculate the Value of Your Car Ahead of Time?
At this point, you might have some questions about how you can calculate the trade-in value of your car ahead of time. After all, if you can do this, you can then separate the good vehicle trade-in deals from the bad.
Fortunately, there are lots of websites that will help you calculate trade-in vehicle value.
These websites aren't that hard to use, as you just need to provide them with some details regarding your vehicle. Once you've done this, the site will then return a figure in a matter of seconds.
Another way you can calculate the trade-in value of your vehicle is by simply approaching lots of different dealerships.
If you do this, you'll be able to get a wide range of quotes, and you can then average things out. Plus, by doing things this way, you can also see if a certain dealership is giving you an unreasonably low offer.
Also read: BMW X2
Time to Trade-in Your Vehicle?
This post has covered some of the basic things you need to know about vehicle trade-ins.
Note that before you approach a dealership, you might want to give your car a good clean. You might also want to fix any scuffs or scratches that might be on your car.
In doing so, you may be able to improve the trade-in value of your car, which will then make your next car purchase a lot cheaper.
If you liked this blog post, please visit our blog section to see some of the new posts we've published!
For more information, visit whatsmind.com