Lifestyle
Style Tips to Get Heads Turning at the Next Party You Attend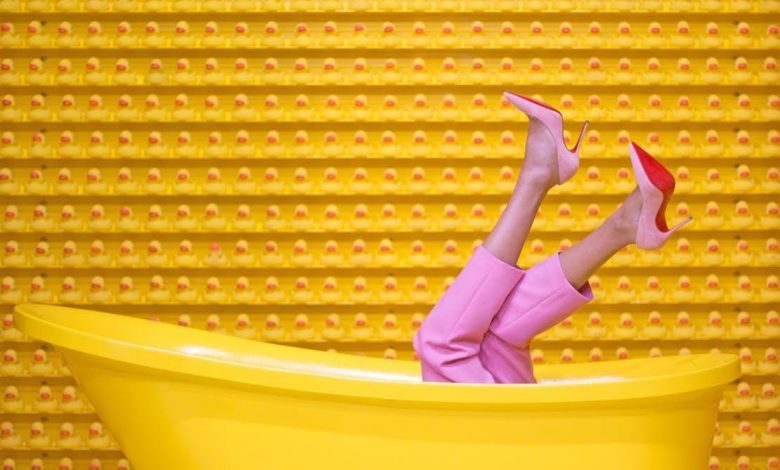 With pandemic restrictions easing up globally, most of us are starting to get back to life as it once was. As we are discussing on Style Tips. One of the things we've missed the most these past few months was hanging out with friends and getting together. As we start heading to parties and social events again, it's obvious you'll all want to look your best.
Deciding what to wear is inarguably the most crucial question preceding any party. You want to ensure you look your best without looking too overdressed either. In any case, it's fair to say that dressing up for a party is nothing short of complicated.
You might have that one friend who always looks gorgeous no matter what. Styling is a combination of various factors, and it can be hard to decipher what works and what doesn't. So, as your social calendar starts filling up again, we have some valuable tips for you. Keep reading below to find out the best ways you can style yourself for the next party.
Opt for a stylish dress
Picking out a winning combo of tops and bottoms can be tricky if you're short on time or aren't well attuned to your fashion sense yet. Several things can go wrong, and you might end up looking underdressed. If you're looking to make a statement while going for something more traditional, you can't go wrong with a sleek, stylish dress.
If you're looking for a sexy, flattering option, there's nothing better than a cocktail dress. Cocktail dresses come in various styles, so you can easily find one that suits your taste and body type.
You can find printed styles that are incredibly popular these days or opt for sleek, cowl-neck dresses in neutral, trendy shades. Furthermore, these dresses are super flattering on plus-sized women and can enhance their curves unlike anything else. So, if you're on the heavier side, pick out some chic plus size party dresses and get everyone's heads turning in your direction.  
Keep the jewelry minimal
This one might seem a little unconventional, but you have to trust us. A party might seem like the best place to go all out with bling, but it isn't. If you're wearing an eye-catching outfit, adding too many accessories to it will only undermine it. Adding too much to an already well-done outfit can keep it from becoming the center of attention. Instead, everyone will be confused about whether they should focus on your outfit or your accessories.
However, this doesn't mean you should skip adding accessories at all. Instead, opt for delicate jewelry that enhances your overall look rather than taking the spotlight. Delicate, dangly chains, ear-hugging hoops, thin rings, and glimmering bracelets can make your party look seem incredibly chic. They can make your outfit seem sophisticated. When you're working with delicate, barely-there jewelry, you also have an opportunity to work creatively and stack different pieces. This understated look can be the best way to make a statement at any party. 
Wear leather
If you want to go for the ultimate cool-girl look at any party, you can't go wrong with wearing leather. There are numerous ways you can get on board this trend, apart from pulling on a traditional leather jacket. Leather trench coats are trendy and can help you make an eye-catching statement each time. Of course, it's a bonus that this look is perfect for the cooler months and can keep you looking cozy while you look sizzling hot.
Additionally, you can also opt for sleek, well-tailored leather pants for an iconic, model-off-duty look that'll turn heads at any party. Incorporating leather in your outfit is an excellent way of adding a vintage look without losing touch with the contemporary age. With modern-day cuts, you can elevate this outfit immensely. However, even if you choose to go the traditional route, your selection of clothes will still look uber-chic. The material is also incredibly durable, and investing in a high-quality leather jacket can keep you covered for a long time to come.  
Pick statement outerwear
While discussing on Style Tips. Parties are all about having fun, and while minimalism is essential, sometimes you need to let go and try something new. Winter is all about statement outerwear, and there's no better place to experiment with this trend than at a party. Outerwear is essential if you want to go for a look that seems complete and well put together. Without a statement jacket, even the chicest outfits can fall a little flat.
When it comes to statement outerwear, you have no shortage of pieces to choose from. You can go as bold as you like with the color or experiment with textures. This season, some of the most popular and chic trends are oversized faux fur jackets in lovely, pastel hues. Lavender, in particular, is incredibly popular and can bring some much-needed femininity to this otherwise bold look. However, if faux fur isn't your thing, you can opt for supersized puffer jackets or ponchos and capes. You can also opt for textured accents in the form of scarves, which are a fun way of making your outerwear more eye-catching.
Also read about Winter clothes
Chunky shoes
No outfit would be complete without a chic, eye-catching pair of footwear, especially when you're heading to a party. One of the best styling tips is thus to pay close attention to whatever shoes you pair with your outfit. One of the en vogue trends to get on board with this season are chunky, high soles in vibrant shades.
If you're going for an understated, edgier look, opt for chunky combat boots or Chelsea's, which look excellent paired with distressed denim, skirts and dresses. However, if you want to go all out, you can opt for platform heels in vibrant, vivid shades and make a lasting statement. An added plus of wearing chunky soles is that they can give you extra height without drawing too much attention.
For more content like Style Tips visit www.whatsmind.com