Education
5 Things to Know When Writing a Curriculum Vitae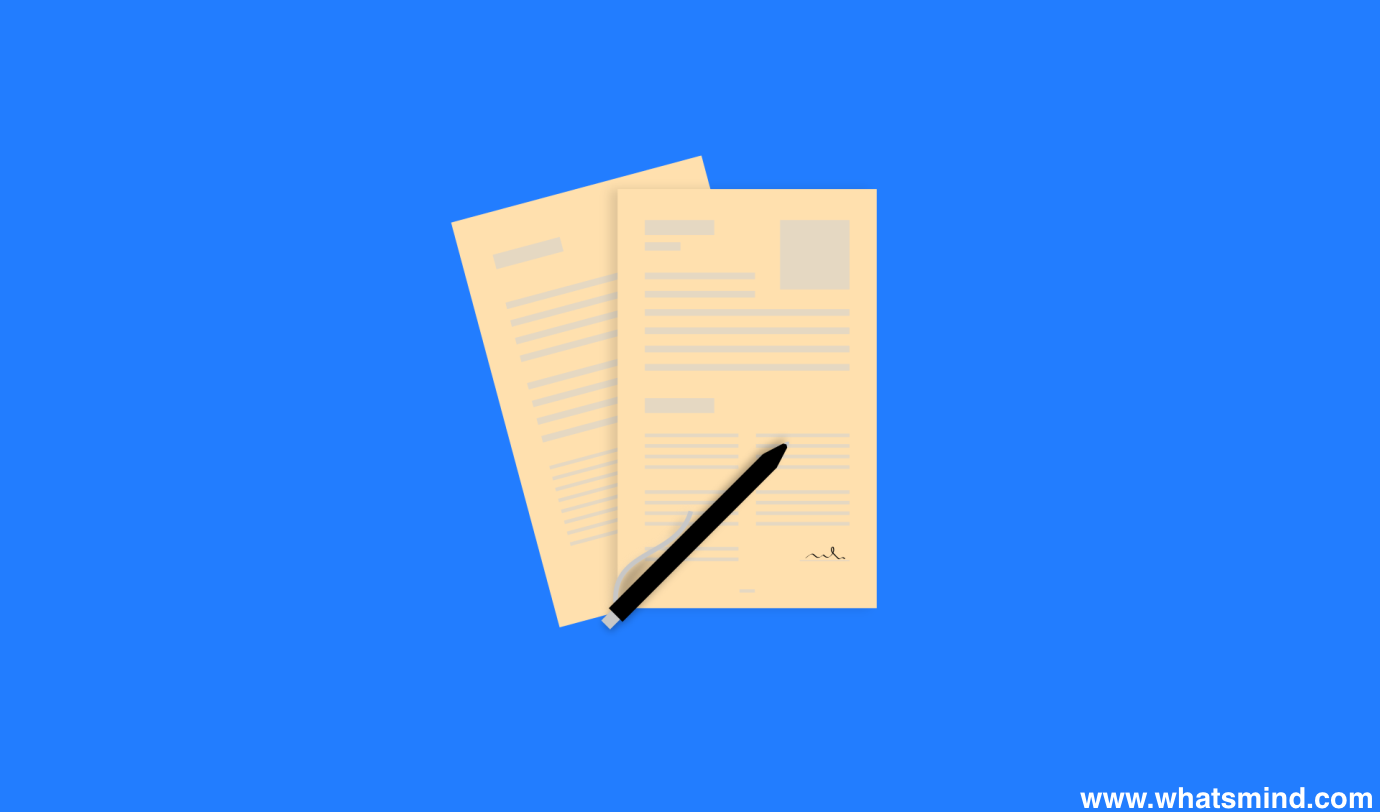 Do you remember the day you got your first job? How about writing your very first resume, back when you had to struggle to find jobs and skills to fill a single page? Years later, after ample internships, jobs, presentations, and professional experiences, you might be struggling to keep all of your wonderful expertise onto two pages, let alone one!
When you're at this stage in your life and career, you must be thinking about writing a curriculum vitae. A curriculum vitae resume is a little more complex than your standard list of work experience. It's a polished and professional way to show off all of the things that you have accomplished in your field and gain more experience in the process!
The transition from resume to CV or curriculum vitae can be a little bit overwhelming unless you know the most important things to include. This guide will support you as you put together your first CV document. Read on to learn five things you must consider when you sit down to compile your experiences.
1. What Is a Curriculum Vitae?
The first thing that you will want to keep in mind is that a curriculum vitae and resume, while similar, are not identical. A curriculum vitae, by definition, is an account of your qualifications, education, and previous experience. It translates to "course of life."
In essence, a curriculum vitae should tell the story of your academic journey toward proficiency in a given field or area. You can use the space you need to provide prospective employers or schools with the full picture of how you came by your expertise. It puts a focus on your preparation, in addition to practical experiences in the field.
In contrast, a resume is far more specific and targeted. It should display your experience in a way that is deliberately catered toward a particular job or role. A resume is ideally an 'at a glance' document of recent experience, whereas your CV can go into depth and make an argument.
A CV is frequently used by academic institutions when making decisions about scholarships, grant funding, research positions, or even doctoral programs. These are individuals and organizations interested in seeing the bigger picture so that they can choose the candidate whose academic story matches their ideal recipient or candidate. They need to know more than your major and GPA – they need to know about rigor, intellectual vitality, specializations, and more. 
If a program has very specific academic requirements, your CV will be able to explain how you meet or exceed them. If you've been in school for a while, or hold multiple degrees, this might be a complex journey to put into words! A curriculum vitae document allows you to organize the information clearly and logically so that it appears coherent, and orderly on the page.
2. Use the Space To Brag!
Your curriculum vitae is all about you, so don't feel like you need to be modest or understated. The person looking at the document wants to feel wowed and impressed by your qualifications! They are looking for the right person to do the job, receive the reward, or enroll in their program, and they hope it will be an easy decision!
Think of your CV as a written inventory of every award, trophy, plaque, or certificate in your trophy cabinet. All awards and accomplishments deserve the space that they take up. Remember that a CV can exceed two pages, and that goes double if you have a lot of awards, publications, or special opportunities under your belt.
You will want to include presentations that you have given or any seminars that you have presented or spoken at. If you have any involvement with a major conference in your field, that also belongs on your CV. Furthermore, any publications, especially academic publications, should be front and center on the document.
Even if your accomplishments are less formal, they still show academic rigor, display your interests, and can push you to the top of a large pile. For example, do you have involvement in academic research or projects, even as an intern or assistant? Your name doesn't need to be on a published paper as long as you can discuss your role and involvement in the work.
You will want to make sure to include your academic credentials on your CV, too, including coursework that was part of your major program.
3. Clarity Is Key
Even though they are different documents, a resume and CV may look similar in terms of formatting. But what is resume CV in terms of similarities? You can begin with the header.
You can have the most impressive credentials in the world and they won't mean a thing if you don't have your contact information on there. Make sure that your name is front and center, including any titles that you may have earned. If you're a doctor, professor, lawyer, or carry a special certification, it belongs at the top of the page.
You probably want to include your full contact information in the header of your CV document. This should include your phone number, email address, home address, and the URL to your professional website if you have one. Some people also include a QR code linking directly to a virtual portfolio or website intended to complement the document. 
4. Organize Your Sections
On your resume, you probably have sections for education, work experience, volunteer experience, and maybe special skills. On your CV, you can and should be breaking each of these categories down further.
The following are sections you should include if you have something pertinent to put in the category:
Personal contact information (see above)
Education
Experience
Honors or Awards
Teaching Experience
Research Experience
Published Work
Presentations
Professional Memberships or Affiliations
Internships
Relevant Volunteer Work
Languages
Computer Proficiencies
Professional or Academic References
There is a reason why your average CV should be much longer than a simple resume! If you don't have an accomplishment to put under every section header, don't fret. Nobody expects you to have done everything, especially if you are a young professional or academic putting together your first curriculum vitae!
You should organize the document in the way that makes the most sense to you. That might mean combining a few of the above sections. For example, you can list language proficiencies and computer skills under a general special skills category, or combine research and teaching if they were both at the same university.
5. What Doesn't Belong
Just as important as what you should include in your curriculum vitae is what you should probably leave off. Do note that there are always exceptions, depending on your field and any special requirements of the opportunity. In general, however, there are a few things that don't need to appear.
Foremost, you don't need to include specific demographic information. Anything that might lead a selection committee to discriminate or make assumptions about your personal life has no place on a CV. This might include physical measurements (height, weight, etc), ethnicity, religious affiliation, marital status or sexual preference, citizenship, or age.
While actors submit headshots along with their resumes, you can leave yours off of your CV. You want your background and accomplishments to get you the honor or job, not your appearance. If you make it to the interview round, the committee will get to take a look at you.
While your curriculum vitae can be several pages long, be cognizant that you aren't padding it. Be thorough but succinct. The name of your project and a summary should be enough to get the point across without including a verbatim abstract from the published paper!
Your CV also shouldn't be your first foray into launching a comedy career. You may think you are being cute by including a joke or pun, but you're only making yourself look unprofessional. You can charm the committee during the interview, assuming your stellar CV gets you that far!
Read also: English tenses
Writing a Curriculum Vitae Is a Snap
Writing a curriculum vitae may seem overwhelming, but at its core, this document is all about you! Who knows you better than you know yourself? You're not the first person to create a CV, however, so don't be afraid to reach out to advisors or the career office at your college or university for assistance if you get stuck.
Another great source of assistance in this very blog! Have you taken a moment to check out the other recent posts? They may just provide you with an idea that sparks a new line on your spectacular CV!