Business
Business Tips To Help Increase Your Employee Engagement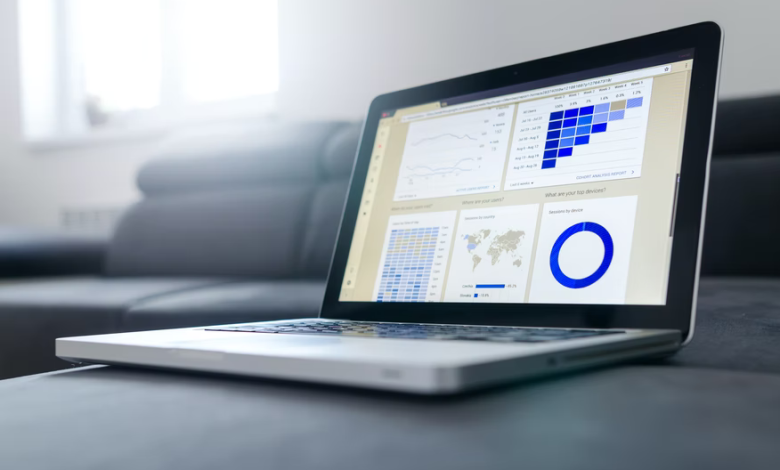 Employee engagement is a popular topic that's been discussed by numerous business leaders, employees, hiring managers, and recruitment officers around the world. It affects both companies and countries alike – resulting in improved productivity, reduction of absenteeism and turnover, as well as a rise in innovation and revenue.
Therefore, this article is designed to help you apply some of the most simple yet effective techniques in helping your employees feel more engaged at work.
Conduct A Survey
Conducting a survey is one of the best and easiest methods in understanding what your employees think and how they feel about their work. The more open-ended the questions are, the better you can find out more from them. You can either give it to them online or have each department set up an individualized meeting to discuss their thoughts on the subject matter.
Some common survey questions (Employee Engagement) to ask are:
What's your most favourite part of working for this company?
How often do you feel fully engaged in doing the work that we give you?
What kinds of things would make it easier for you to be more engaged with our company culture?
Other questions may vary according to what industry your business is located in, but the fundamental idea is to learn from them. While they might not give their true opinions at first, they'll gradually feel more comfortable about answering the survey questions as time goes on and trust is built between both parties. This will also allow you to gather data and figure out if there are any problems within your organization or team. From there, you can either fix or delegate them.
Ensure Open Communication Lines With Your Employees
As much as possible, ensure that there are constant lines of communication open between you and your employees. Implement mandatory staff meetings once a week to update the entire workforce on the business goals for this month or year, changes in plans due to external factors, etc. This will give them an idea of what's going on within your organization which can be beneficial to both parties. It reassures them that you're taking care of important matters and helps prevent any miscommunications from occurring within teams or departments.
One of the best ways to open communication lines is to use communication apps. The best ones are:
Slack – this is one of the best communication apps for discussions between teams. It allows you to share files, videos, images, and more between people across all devices.
Trello – this one gives you a visual layout of how tasks are carried out within your organization or company. This makes it easier to track where the project has gone through and what other areas it branches off into.
Google Drive – this app lets you centralize all your work-related documents onto one platform which can be easily accessed by all employees with permission. This prevents unnecessary back-and-forth messaging between groups trying to get hold of certain documents that are needed for their particular task or duty.
For the more tech-savvy business owners out there, you may opt to use chatbots for multichannel communication. They're especially useful when it comes to handling customer issues and requests. Technological advancements in this area have led to an increase in efficiency which further helps both businesses and their employees improve productivity.
Create A Casual Working Environment
In addition to opening communication lines, it is also best if you create a casual working environment for your employees. This entails things like using a first-name basis. This actually helps your employees become more engaged with their work because it makes them feel that they're not just another cog in your machine – they're part of a bigger team that's working towards a common goal.
For companies located within industrialized countries, consider setting up an office away from home by having work stations within communal areas such as cafes or restaurants. Some companies already have their own cafeterias which make up an important aspect of their branding. For others, they can get a sponsor from a local cafe to have an all-day breakfast menu available to all employees whenever they work from there. 
Also read: Business Analyst
Make The Workplace As Attractive As Possible
People are more productive when they're comfortable in their surroundings. This is another aspect you should factor into your business plan. If the office space allows it, get creative with your furniture layout to encourage collaboration between teams instead of just separating them completely from each other.
Having standing desks available helps maintain an active lifestyle even while employees are working on getting things done inside the office or at home through remote work. There are also treadmill desks available if you're an entrepreneur who wants to do both: walk and work simultaneously.
For some companies, activities such as music playing softly in the background will help keep employees engaged while working on projects within collaborative spaces. Others may prefer more silence and may listen to music on headphones or play music through their personal devices. It's best to leave this as a choice for employees because it helps build a stronger working relationship between them and their company or business.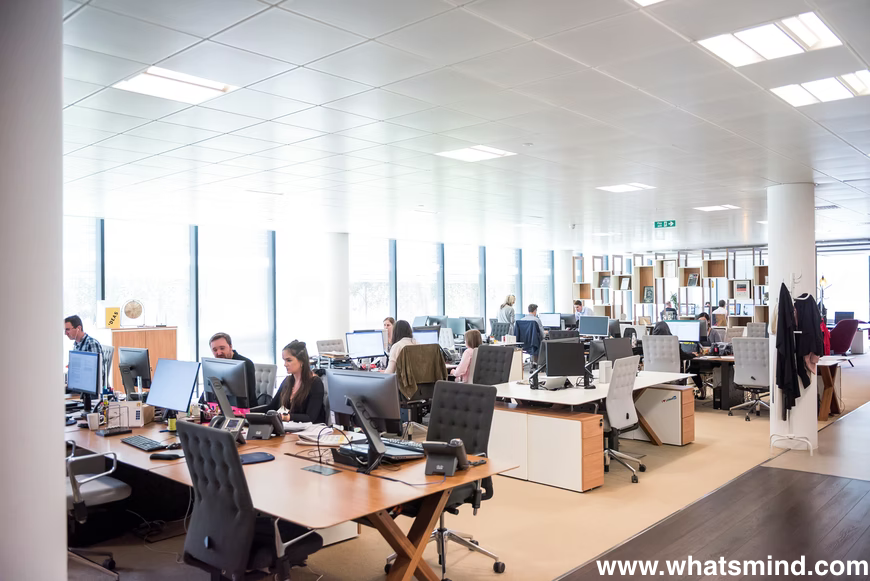 By following the tips mentioned above, it will be easier to increase your employee engagement. Plus, you'll notice that you've cut down on time wastage by employees who were previously unproductive. You might even find yourself enjoying more productivity gains within your organization.
For more content like Employee Engagement visit www.whatsmind.com