With so many picky people looking to buy property, sometimes it can be difficult to sell your home. But if you want to make the process easier for yourself and increase the value of your property before selling it, then there are a few things that you should consider doing first. Whether you're interested in renovations or quick fixes, there are plenty of options available that will help you maximize profits when it comes time for buyers to purchase your home!
Declutter your home
First off, try cleaning up any clutter around your house – this will give potential buyers a better sense of space and make them feel less claustrophobic. You might also want to take down any personal photographs or paintings from the walls as well – these items could cause problems because they may need sentimental meaning attached. All anyone wants when they're looking to buy a house is their privacy, so take down anything that you think might be off-putting.
This is a quick step that can raise your chances of selling the home without much hassle. However, if you are still asking yourself how to sell your house fast in Tempe or any other place in Arizona, continue reading the article for further advice. This should not be the only step you take, but it will help you to get started.
Renovation
If you're looking for renovations, then it's important to prioritize where you spend your money. While enjoying a flat-screen television is all well and good, if the kitchen and the bathroom still look like they're from the 70s, then this is going to be an issue that many potential buyers are going to see right through. Make sure that you remodel any rooms that need attention before putting your house on sale. Even simply painting your walls can make a world of difference when trying to sell your home!
If there are stains or blemishes on any walls or surfaces, hire someone to come and paint over them (you might also want to consider repainting the entire room). If there's carpeting throughout your property, make sure it shines by hiring someone else or even taking care of it yourself with some commercial cleaner! A good way to do this is using baking soda and lemon juice which can help get rid of dirt and other stains before they become too difficult for you to handle.
Putting up a fresh coat of paint is a great way to revive rooms and give them a newer appearance even if they haven't been lived in for years – something that's important when selling your home. As many people know, one of the most visible parts of any room is its walls. Paintings and photographs are nice, but if the person who's looking to buy your home is most interested in the size or how it looks then they'll be more critical of any blemishes that could up-sell them.
New furniture
Another way to raise the value of your home is by buying new furniture – it might seem counterproductive, but this move allows you to spend less money on hiring someone else to redecorate for you! Plus, if buyers are interested in purchasing your property, they will likely want to buy some of their own things as well. So getting nice pieces that coordinate with each other will make them feel more at ease about using your furniture after they begin living in your house.
Install energy-efficient home features
One new way of raising the value of your property before selling it is by installing energy-efficient home features. You can install appliances that use less electricity, windows that are more efficient, and other ways to save on energy costs. These features may cost you, but they can raise the price of the house because they will cut the costs of utilities in the future for the person that buys it.
Install solar panels on your property, and you will be able to generate your own power. If you live in an area where sunshine is plentiful, this can save you a great deal of money over the course of time by not having to pay monthly utility bills. You would essentially be free of any electricity costs because the house or building wouldn't even need internal power sources.
Fix up landscaping outside the house
Taking care of the landscape outside your house is a great way to raise the value of your property before selling it. You can do so by replacing dead plants and flowers in planters and pots with something else – new ones, for example!
Or adding new mulch and pebbles in areas around bushes, trees, and other plantings. Not only does this add more color to an otherwise dull yard or garden that may be looking unkempt for one reason or another, but it is also a great way to keep your home's curb appeal in tip-top shape. Just remember: add things that are low maintenance, don't require too much care after you place them down.
You could also look into replacing old fencing around the perimeter of your backyard with newer materials like aluminum, iron, or wood. Not only can this be a cheaper alternative to other materials, but it also gives the yard a fresh look as well as an added security feature. If any items were previously stolen from your property before, this might be a good solution measure.
Upgrade lighting
Another simple upgrade that can be done is to replace the light fixtures in your house. Look for fixture styles that are more contemporary or transitional, as they are popular now. Not only do they look better but they also give off more light than traditional lighting fixtures, making them much safer if you have someone living alone at home.
Also read: Roof replacement cost
Offer all the perks
When you're putting together your listing photos on MLS and Zillow, remember to take advantage of what your property has to offer. Open up every last closet and drawer so that potential buyers can get a comprehensive idea of everything that's included in the sale. Another way you can add value is by taking professional photographs. The nicer the pictures look, the easier it will be for people to fall in love with your place! Professional real estate agents can help you with this as well.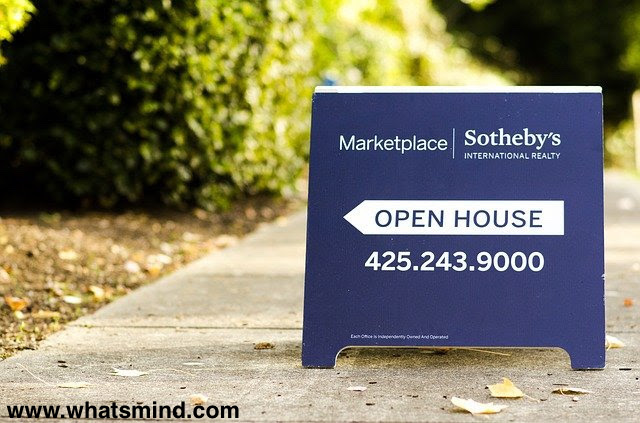 Even if none of these changes seems like something you'll be able to accomplish on your own (or even with help), you can always hire a professional company or someone trustworthy who can act as an intermediary between yourself and potential buyers. With all of these options at your disposal, selling your home and increasing its value has never been easier!
For more information, visit whatsmind.com