Blog
Complete Guide about 24 Hours Car Insurance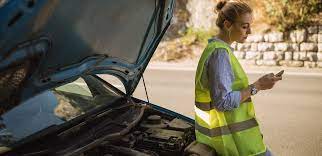 As the name suggests, this car insurance will provide your car with insurance that will typically last for a single day. Since most of the largest insurance companies will not offer you a temporary one-day insurance plan, it will be hard to find a company that offers you this insurance coverage.
The things you should know –
It is useful when you are buying, renting, or borrowing a car.
It is suitable as a short-term solution but can be costly if you keep it long-term.
Not everyone is eligible for this type of car insurance.
When you look for the short-term insurance policy for your car, it is advised to research the market before zeroing down on one policy. It will help you know the insurance market more and help get you cheap rates for your insurance.
Now, let's see if you need this type of insurance.
Who Need 24-hours Car Insurance?
Even if you are using the car for just one day, it is necessary to insure your car with adequate coverages. It is illegal to drive without insurance in the USA. What follows are some of the reasons that can prompt you to get 24 hour car insurance cover–
Hiring a car for a one-day trip
Transporting a vehicle that belongs to someone else
In an emergency where you will be driving someone else's car
Going for a test drive
Appearing for a driving test
You can also get this type of insurance for luxury cars. These cars are expensive to insure long term, and you may not use them as frequently as standard cars. For example, if you have Porsche, it will be feasible to buy short-term Porsche insurance and cover your vehicle for just one day.
Let's see what documents you will need to get this insurance.
What are the Documents Needed to Get Temporary Car Insurance Quotes?
Here is the list of documents that will be necessary to get your hands on instant one-day car insurance quotes –
You will need to present your driver's license number, date of birth, addresses, marital status, and other information regarding any driver on the policy.
Every vehicle has a VIN or Vehicle Identification Number. You need to provide the VIN of the car for which you are getting a quote. With the help of this number, insurance companies will track your driving history. Most companies won't provide you with insurance quotes if you fail to submit your vehicle's unique VIN.
If you don't have a VIN, then provide the year, make, and vehicle model.
Mileage on the car.
Date of buying of the vehicle.
Name of the recorded owner.
Your driving history with records of any accidents, citations, claims, or completed driving courses.
If you are looking for such an insurance plan then you can always visit us at Alias Insurance. We also provide luxury temporary car insurance. Contact us and save your money with one-day insurance.
For more information, visit whatsmind.com