Automobile
A Guide to Different Types of Utility Vehicles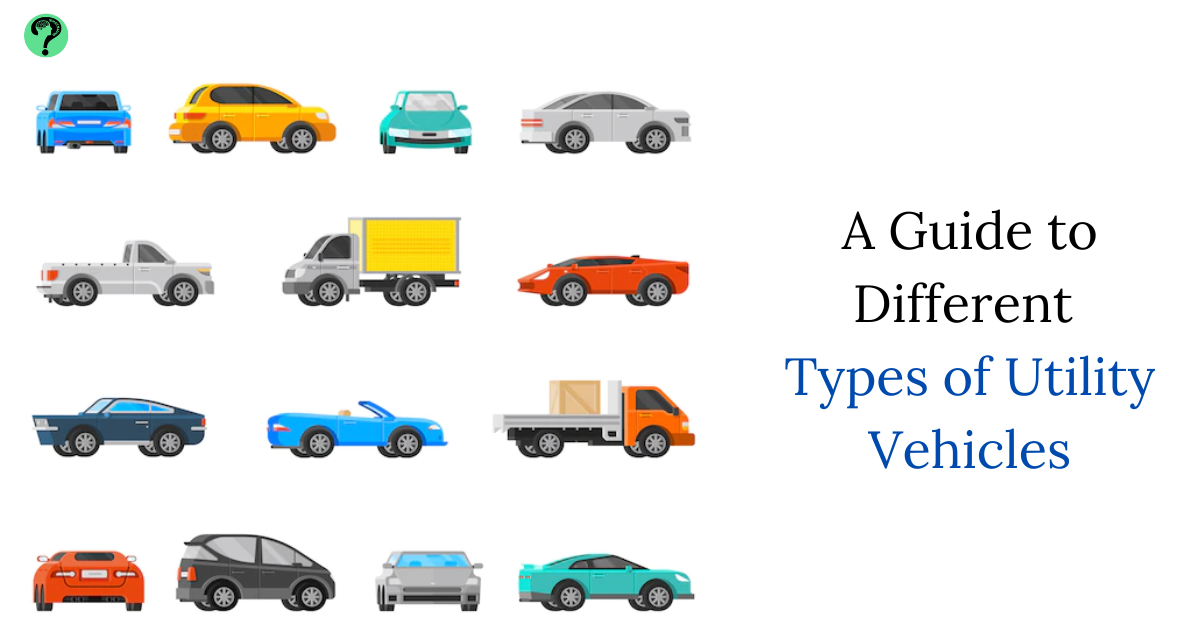 Do you need a new car for work-related purposes? Are you looking for a vehicle that can cover commercial and personal transportation?
Utility vehicles came a long way from their humble beginnings in 1984. The Jeep Cherokee XJ was the first utility vehicle introduced to the world. Utility vehicles were once reserved for off-road navigation.
Now, this category of automobiles has become widespread in the public market. More American families are opting for practicality instead of riding in style. If it's your first time looking at work vehicles, this is the vehicle guide you need.
This article covers the different types of utility vehicles. Read on to discover more and determine which one is the best for your needs.
Armored Utility Vehicles
You may often see armored utility vehicles in the military. These vehicles come with complete or partial fittings to protect themselves against projectiles. This includes shell fragments, bullets, and more.
This category consists of military tanks and trucks. However, a more compact version was recently introduced to the public. These are Tactical Utility Vehicles, which can carry up to 12 people.
This automobile carries the appearance of a regular SUV. It also comes with low roof heights so that you can get access to parking garages and other restricted spaces.
Civilian armored vehicles are completely legal in the US. So, if you want max protection, this utility vehicle is for you.
Rough Terrain Vehicles
A rough terrain vehicle's primary purpose is to guide its passenger through bad terrains. If you often wander into harsh territories, get yourself an RTV. These cars have heavy, textured tires to provide a firm grip on rocky terrain.
RTVs also have the standard four-wheel drive suspension to provide powerful front and back tire performance. This helps you keep your car in motion even in the worst kind of weather. In addition, these vehicles often feature powerful engines.
This allows them to cruise over sloped heights and even water with ease. You may see a rough terrain vehicle in worksites and other hard-to-reach areas. These cars are often used for ground clearance and towing.
Utility Terrain Vehicles
Utility terrain vehicles, or UTVs, are generally smaller than RTVs. However, they're more capable of hauling equipment and debris across large distances. This is a great vehicle to have if you often deal with material transportation at your worksite.
UTV models can accommodate at least one passenger to help with transportation. Heavy-duty utility terrain vehicles can carry up to 1,500 lbs in weight.
Is this the kind of vehicle you need? Check out this link to find the best type of utility vehicles for you.
Sports Utility Vehicles
Sports Utility Vehicles, or SUVs, are the most popular among American families. Their versatility allows for off-road traveling and daily commute. SUVs can cruise through rough terrain and weather with enough ease and comfort.
Compared to other passenger cars, SUVs feature an elevated driving position. This allows most SUVs to carry up to seven or eight passengers. Thanks to the extra height, SUVs can smooth over emergency maneuvers with no problem.
Are you looking to get yourself a sports utility vehicle? Here's a list of the most common kinds of SUVs.
Mini SUV
Modern mini SUVs can measure up to a length of 162 in. Earlier versions of the Suzuki Samurai had a wheelbase of 79.9 in. If you're looking for a blend between a minivan and an SUV, consider the Fiat Sedici, which has a wheelbase of 98.4 in.
Compact
Compact SUVs are only 10 inches larger than mini SUVs. While small, these SUVs offer better performance. You also get superior handling and acceleration than their smaller counterparts.
Compact SUVs are perfect if you're looking for a small vehicle with more amenities and interior options. These vehicles have a wheelbase of up to 100.8 in.
Mid-Size SUV
If you're looking for an alternative to minivans, a mid-size SUV is for you. These vehicles offer versatile interior space and a good power balance. Large families will feel much safer in a mid-size SUV.
Large SUV
If you have a large family and are fond of long road trips, consider getting a large SUV. These vehicles have the most cargo room and boast a wide interior space and payload capacity. While they may not seem as classy on the outside, many large SUVs offer elegant interiors.
You can even get advanced technology and safety features for maximum safety.
Crossover Vehicle
The term crossover vehicles first entered the market almost a decade ago. Many car owners have interchanged with SUVs and continue to do so today. However, some crossover models have been breaking those boundaries.
Despite being smaller, crossover vehicles offer much more comfort than SUVs. Its unibody frame allowed manufacturers to design more spacious interior cabins. In addition, crossovers are generally more stable due to their platform characteristic.
Some drivers claim that these vehicles are even easier to ride. Crossovers provide faster and smoother stops and can navigate through small spaces with ease. They became so popular because they resembled SUVs and were far less expensive.
The best thing about the crossovers is that they contribute to a better fuel economy. It's a lighter vehicle with a more lightweight design than minivans and some SUVs.
One of the main defining features of crossover vehicles is their four-wheel-drive capability. Many models also offer all-wheel drive options, like the S-AWC by Mitsubishi. If you're looking for something similar to an SUV, a crossover vehicle may be the perfect fit for you.

You may like reading: How long does it take to charge a Tesla model 3?
Types of Utility Vehicles and Which One is For You
Here are the different types of utility vehicles. Each person has their own work process and routine, so it's crucial to find a vehicle that suits your lifestyle. Use this guide to find the perfect vehicle that fits your needs and gets work done.
Are you looking for more information on vehicles and the latest car models? Check out our other blog posts to discover more about the latest car brands and news. We have more great content for you to discover.