Trending
The Call Of the Open Road: 9 Reasons to Buy an RV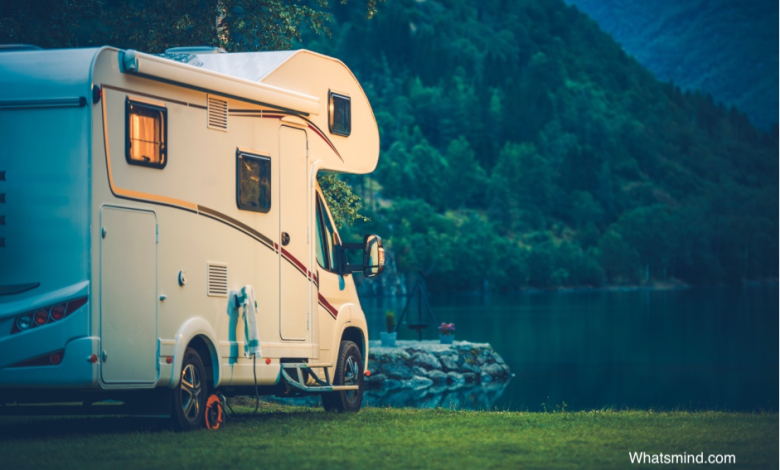 Did you know that as many as 11 million households in the United States of America own an RV? Owning an RV is a great way to reconnect with nature and explore every corner of the beautiful continent that is North America. While flying might get you where you're going faster, you'll need a hotel and a rental car to get where you want to visit.
There are a number of great reasons to buy an RV, as it will provide you with a new way to enjoy your adventures and see the world. It is possible that you're not quite sold on buying an RV. If that is the case then you're in luck. You've come to the perfect place to learn more about the benefits of owning an RV.
Continue reading to learn more about where to buy an RV and the benefits of owning an RV.
1. Less Stressful Vacations
One of the biggest benefits that you'll gain from investing in an RV is a much more peaceful vacation experience. It is a better option than undertaking a road trip in a car that is crowded with both people and luggage. Flying has its own stressors like crowded airports, getting through airport security, and the cost of your flights.
Choosing to buy an RV will help you explore the country with more space than a normal vehicle while also eliminating the stress that comes with flying.
2. More Flexibility
Owning an RV gives you the most flexibility possible when it comes to traveling and enjoying your vacation. Since you're not traveling by car you won't need to ever pay for a hotel room. Your RV is equipped with a comfortable bed, a place to prepare food, and possibly even a bathroom and shower depending on the model you choose.
This means that you're capable of setting up camp just about anywhere that you desire. You're not limited to where the hotel or the resort is located.
3. Save Money
Buying an RV will actually save you money over a long period of time if you're someone that loves vacations and camping. Taking flights to and from your vacation destinations adds up quickly, and that isn't even taking into account the cost of renting a car at your destination and finding hotels along the way.
Your RV provides a space that is your home no matter where you go. It is comfortable and has everything that you want and need no matter where it takes you. You can sleep whenever you want and prepare and eat food whenever you need to. This cuts down the costs associated with eating since you won't need to order food from restaurants. Click here to check out great RV options.
4. Explore and Enjoy New Places
One drawback of flying is that you're limited to only getting to see the area where you fly to. When you buy an RV and use it for your vacations it gives you access to anything and everything that you pass on the way to your destination. If there is a beautiful national park on the way to your destination then you're able to stop and enjoy it.
5. You Can Bring Your Pets
If you've ever flown with your pets then you know the hassle that it becomes. Flying is difficult enough without bringing your furry friends, but flying with them creates a whole new set of hurdles you'll need to overcome. A great reason why own an RV is that you'll never have a problem bring your furry friends with you on all of your adventures.
6. Increased Privacy and Comfort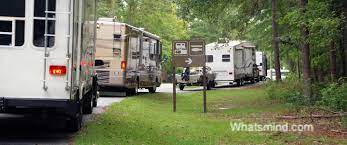 While car camping is a great and affordable option for your next vacation, there are big benefits to owning an RV if you want to get out into nature. A tent might give you an experience that is a bit closer to nature but it is also much more work and affords you less privacy.
You'll have the opportunity to camp in comfort in your RV's bed while also having privacy to shower, change clothes, and sleep in peace. You won't have to worry about if your neighbors where you're camping can see into your camp dwelling.
You'll also wake up in a better mood from the quality sleep. You'll greet the day and your next adventure with a smile.
7. More Camping Options
While most people associate camping in an RV with staying at an RV park, that isn't the case. There are tons of great options for you to use when you decide to buy an RV. If your RV has the components to go off-grid then the only limit on where you can camp is the terrain and the road to the campsite.
The most beautiful and remote places to camp will be just a short and scenic drive away. This is a much better option than a traditional campsite if you want to immerse yourself in the beauty and peace of nature.
8. Tax Write-offs
You'll also get benefits when it comes to your taxes if you buy an RV. You'll have the option of making your RV your second home when you file your taxes. This will help you get a huge tax break from the IRS and it makes buying an RV an even more affordable option for your vacation needs.
9. Tons of Options
When it comes to RVs, there are amazing options for every person. If you own a truck then you can consider investing in a truck camper that sits in your truck's bed until you get to your campsite. There are also tons of great vans to choose from that provide everything you need to live comfortably while still getting good gas mileage.
If you have a large family or are living in your RV full time then there are even large campers that are more comfortable and luxurious than most homes.
Read about: iPhone 14 pro max specifications
Buy an RV for Your Future Vacations
There are tons of benefits that you'll gain when you buy an RV for your future vacations. RVs provide a much larger degree of flexibility when it comes to your vacations and you'll get to explore a much greater portion of the country and continent. You'll also have all of your comforts with you and can bring your furry friends along for your adventures.
For more insightful and fun articles on a ton of topics, be sure to check out our other blog posts.
For more information, contact us at Gmail