Is your standard body lotion just not giving your skin that nice glow?
CBD oil lotion is the newest organic skincare product on the block to give your skin more radiance for your buck. If you want to opt for a more natural skincare lotion, this lotion is infused with all the natural benefits CBD oil offers. Besides, it's free from any harmful side effects.
Since the legalization of CBD in America, you can buy CBD lotion from any drugstore and get the most out of it for your body. Read on to discover the gentle yet effective results of CBD-infused lotion on your skin.
1. Hydrates Dry Skin
Dehydration, using irritating skin products, arid climate, or showering in very hot water can cause your skin to dry out. What's more, dry skin may symptom of a skin infection. If you don't care for your dry skin, it may lead to the activation of eczema.
In case you're prone to dry skin or live in a dry climate, CBD-infused lotion should be part of your daily routine. The lotion combines with skin-conditioning ingredients rich in essential fatty acids that help rehydrate itchy, dry skin. Also, CBD lotion offers extra benefits of supporting your endocannabinoid system for longer-lasting and effective effects.
2. Replenishes Sun-Burnt Skin
Have you been under the sun a little bit too much?
Prolonged sun exposure can damage your skin's outer layers by burning skin cells and depleting your skin's natural supply of oils. When this happens, your body increases blood supply to the burned areas to kick start the healing process. The rush of blood to the surface of your skin can cause irritation and redness.
While your skin may heal from sunburn with time, you can apply CBD lotion to make the healing process more comfortable. CBD oil in the lotion can offer to relieve the irritating inflammation. It also has anti-fungal and antibacterial properties that help support your skin's healing process.
3. Helps Treat Skin Problems
About 84.5 million Americans suffer from skin conditions like acne, and CBD oil lotion can help promote healthy skin. Here's how:
Acne
As acne develops when pores and hair follicles become clogged with oil and dead skin cells. The CBD-infused lotion is full of essential fatty acids that get deeper under the pores to help heal your skin.
Eczema
Caused by chronic skin irritation and dryness, eczema can be uncomfortable and painful. CBD lotion helps alleviate the pain and discomfort thanks to its anti-inflammatory properties.
Psoriasis
Over 8 million Americans suffer from this autoimmune, inflammatory skin condition. CBD oil benefits your skin by helping soothe the discomfort and pain due to psoriasis. Its anti-inflammatory effects can also help treat and manage the skin condition.
4. Helps Alleviate Pain and Discomfort
Got body aches? Rather than ingesting doses for CBD oil or capsules, why not use CBD massage lotion to provide the same relief directly at the source of soreness. Due to the many endocannabinoid receptors found on your skin, it increases the rate of absorption of the active ingredients for faster results. This makes CBD lotion for pain perfect for supporting joint mobility and recovering from strenuous activity.
Additionally, a gentle massage with CBD lotion can help to support healthy circulation and relaxation to ease stress and physical discomfort.
5. Contains Anti-Aging Benefits
As you age, your skin loses elastin and collagen that keeps your skin plump and line-free. The process may be fastened by exposure to free radicals from the environment. CBD lotion has powerful antioxidants that counteract the damage of free radicals on your skin.
You can use CBD lotion to prevent wrinkles on your face but make sure it contains non-comedogenic ingredients. These ingredients are less likely to clog your pores, preventing irritation and breakouts.
Things to Consider When Choosing CBD Lotion
Before you use CBD lotion, there are some things you need to consider for best results. They include the following:
Your Skin Type
You should know your skin type before buying a CBD lotion. You should also double-check the CBD oil lotion to see if it's suitable for your skin type. While some CBD lotions can work for all skin types, getting a lotion that works well for your skin type is much more effective.
Ingredients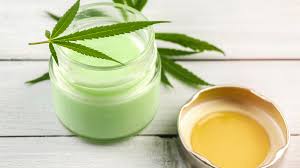 Just because your lotion contains CBD in it, doesn't make it natural and good for you. Make sure the other products in the formula are also organic to create an easy white label CBD solution.
Apart from looking for ingredients that are natural for you, you should also check out the non-comedogenic and comedogenic ingredients. CBD lotions with non-comedogenic ingredients can be used on your face due to their inability to clog pores unlike those with comedogenic ingredients.
Also, try to avoid artificial fragrances and dyes. They may contain chemical compounds that can interfere with the CBD in your lotion.
Type of CBD Used
CBD lotions come in various variants full-spectrum, isolates, and broad-spectrum. While all are still very effective, it's recommended to opt for lotions with a full-spectrum extract. It contains a diverse range of naturally occurring cannabinoids that work well with CBD, making it more potent and effective on your skin.
Third-Party Lab Test Results
Even though you're not ingesting CBD lotion topical CBD, it's still important to ask for third-party lab results. A non-biased, third-party lab test can verify the quality of your CBD lotion, showing that it doesn't contain harmful contaminants like heavy metals, pesticides, and more.
Your Budget
With so many CBD products in the market, it's a guarantee you'll find a lotion that fits your budget. You don't have to pay more than you can afford since a hefty price tag doesn't always equate to quality. If you don't have a lot of money to spend on CBD, you can opt for reputable brands that offer discounts.
Buy High-Quality and Natural CBD-Infused Lotion
Shopping for CBD lotion takes more than searching online for "CBD lotion near me". You need to be vigilant in your search so that you don't skimp on quality. Find a CBD-infused lotion that contains all-natural ingredients and has a gentle texture. To learn more about CBD, read more of our blog posts.