Trending
How to leverage brand using Tiktok marketing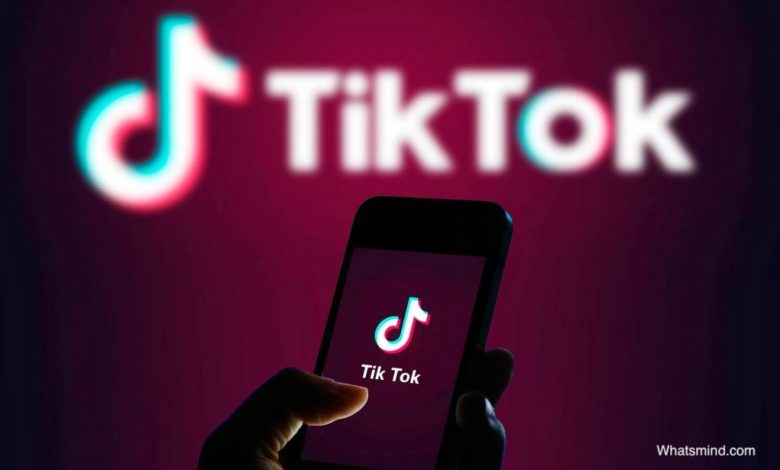 With TikTok increasing in popularity, people are looking to their local app stores to download the most popular application. It includes marketing professionals who think about whether they should utilize it to advertise their products/services. Besides its apparent popularity among young people, TikTok provides a growing variety of advertising options.
Are you considering incorporating TikTok into your marketing strategy? Read on to find out more about the short-form video application.
Get in Touch with the Influencers.
One method to get people talking about your brand is collaborating with TikTok influencers to promote your brand/service. There is an online marketplace for creators that can assist you in finding influencers who best match your brand, your target audience, and your desired result. Another option is to use the custom-designed hashtag, allowing users to create material about your company/product.
If You Have Practical Advice, Then Share It.
Instead of trying hard to appear clever, offer practical tips to help another person step up in their professional/personal lives. Unfiltered, honest advice can attract a group of people who are eager to listen.
Create the Reason to Watch Your Videos
It is essential to be authentic on any platform. TikTok is still solely entertainment, and the advertising industry has not yet bombarded it. If your ads do not seem appealing, people will move across the screen. Give viewers a reason to keep watching your videos, and you will create an impression/ response.
Keep Listening to the Trend.
One of the things that make TikTok a success is a method by which the content is made. Brands should be aware that a well-made ad will likely be noticed on TikTok. The content that brands create must be positive in its format and is in line with the trends others are following. It can help you engage in conversation instead of damaging the conversation.
Are Your Videos Relevant?
TikTok trends change in a flash. What is trending today might not be the same in the future. The most intelligent companies on this platform have been adept at producing relevant and timely content. One of the advantages of TikTok is that the content you post does not need to be edited or professionally shot. Many brands produce content for their mobile devices and with only minimal editing.
Content Must be User-Dedicated
Brands must connect with their audience with a method that is specific to the platform. Take inspiration from user-generated content. Do not try to duplicate other's work. Create original ideas and unique plots that are engaging, fun, and relevant to your brand while encouraging your audience to be the same.
Get in Touch with the Community.
TikTok can be an effective platform for storytelling that is creative. Brands should join the creator community and work together to create valuable content for entertainment/ education. Each brand is distinct, and some may create hidden-camera content or give an exclusive glimpse of an upcoming product, while others offer pure entertainment.
Sell Your Service via Entertainment.
Make the most of TikTok marketing by creating authentic content designed to entertain first and sell later. According to the old saying, 'if you're going to crash a party, bring champagne.'
Your Viewers Love to See the Story.
Follow the example of popular TikTok creators and make use of the power of storytelling. When you add text on top of a video, it will not appear professional, and you will be sure to attract their attention even if the audio is not quite right. Begin with a small amount of text that outlines the issue that is affecting your ideal client. Add words to help them solve the problem step-by-step.
Mirror Your Audience's Interests
Do not pretend to be something you are not. Consider, "Why is my audience on TikTok?" What do they want on the application? Create content that reflects their desires. If they are looking for entertainment, then share then funny yet knowledgeable videos. If they are there to learn, then share helpful tips and tricks for using your service/product. The best guideline is to use 80 percent details and 20 percent ads.
Try Using the Duet Function.
TikTok has a more creative style compared to other channels that have a more "produced" approach. To succeed, the brands must adapt their content according to current trends. TikTok users can easily pick out fake news. Furthermore, filters and the TikTok Duet function offer a more accurate method to interact.
Is Your Team Prepared?
Make sure to use the features in the app, and then ensure that your team is video-making using smartphones. Encourage your team to look for videos that they can make, such as a TikTok Duet, like dancing or challenges. In addition, providing your team with clothing they can wear will help them display your brand.
Brands Are Now Lined up to Join TikTok.
Brands are realizing that this medium cannot be overlooked. It allows them to increase their impact on the culture and connect with a population that is not receptive to traditional advertising strategies. However, it is not a simple task. Brands have to develop innovative ways to make use of the audio and video medium to promote their products.
Making your content goes viral is probably the most challenging method, yet it is the most efficient and cost-effective in the right way. If you are a creative marketing staff, you have plenty of possibilities for you to connect with the right audience, particularly when you already have a reputable brand name.
You may collaborate with TikTok marketing staff to develop a hashtag challenge sponsored by TikTok. It is usually for one week and inspires users to contribute and share content on behalf of you.

Also Read: How to deactivate Instagram?
Conclusion
TikTok continues to grow in popularity. In January 2021, it was home to an estimated 680 million users around the world. With that many users, using the app for short-form videos is rapidly becoming an effective platform for advertising.